There is so much to love about Frozen, especially when you can be part of the magic. With the new Frozen Sing-Along DVD, you can now dance and sing right along with your favorite scenes from the movie. The music from Frozen broke countless sales records and even froze at the top of the Billboard Charts over 13 times. The album was a complete success. It is easy to enjoy the catchy and fun songs that made the movie so enjoyable to watch. And now you have the chance to sing-along to these hits with your favorite Frozen characters.

Not only can you sing along at home, but for a limited time you can experience the instant classics like Let it Go and What Frozen Things Do in Summer on a whole new level at the Disneyland Resort! In Disney California Adventure Park, Disney just unveiled the For The First Time in Forever: A Frozen Sing-Along Celebration show as part of their new Frozen Fun line up. Guests can participate in an interactive retelling of Frozen with songs, stories, and audience sing-a-longs! It is such a fun production that the whole family can enjoy together because let's be honest - adults and kids of all ages know every word.

Now get your voices ready to experience your own Frozen Sing-Along at home! We will show you how to make your own Frozen Microphone so you can join the characters from the movie as they let it go!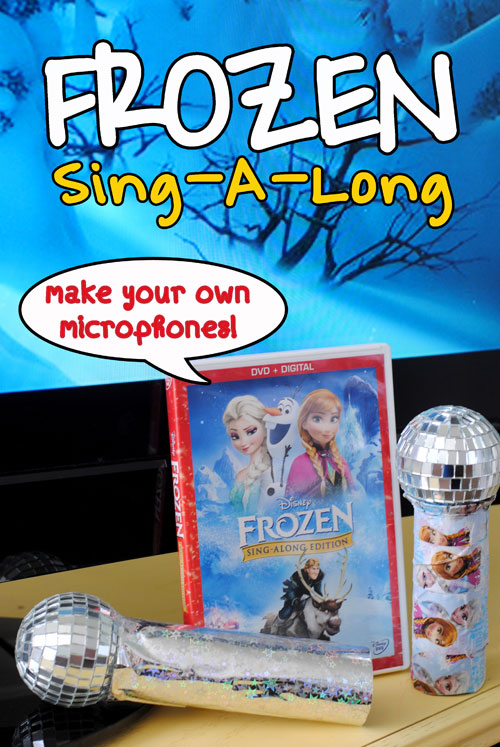 We put together a list to make shopping a breeze with links to everything you will need to make your Frozen microphones:

Toilet Paper Rolls
Duct Tape: Frozen Characters or Silver Star
2.5-Inch Mirror Ball Ornaments
Hot Glue
Scissors
Frozen Sing-Along DVD or CD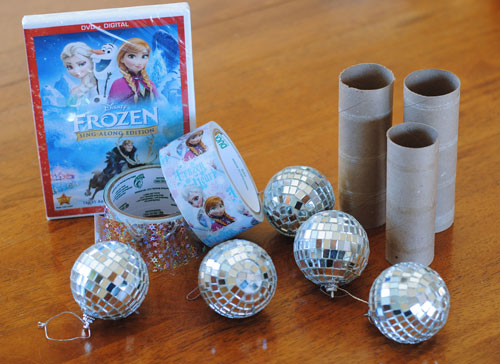 To start, wrap a toilet paper roll with the duct tape of your choice. Begin at the bottom of the tube and let the edge of the tape extend past the cardboard so you can fold it over.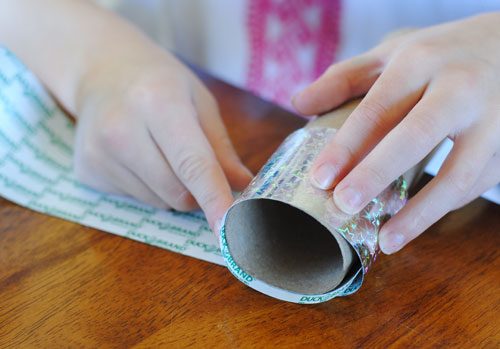 Press the tape along the inside edge of the tube so it is stuck on tight. Then continue to move up the roll until all the cardboard is covered. Fold the tape over the top edge of the roll and secure it in place.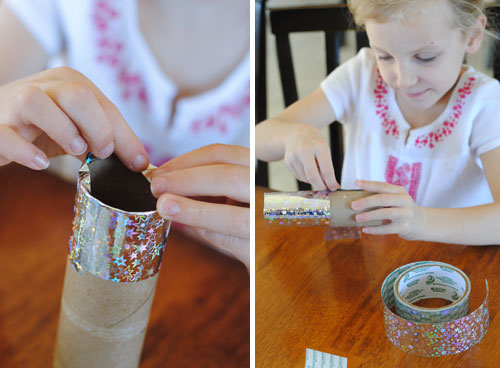 Cut small vertical slits (they don't need to be very long) along the top edge of the roll. This will make the prongs that will help hold the ball in place.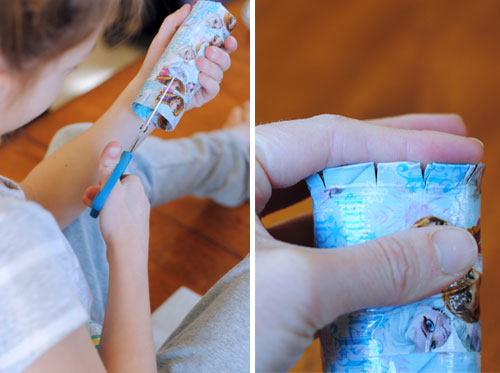 Line the top inside edge with hot glue and then quickly place the mirror ball into place. Hold it firmly in place for about a minute until the glue is dry.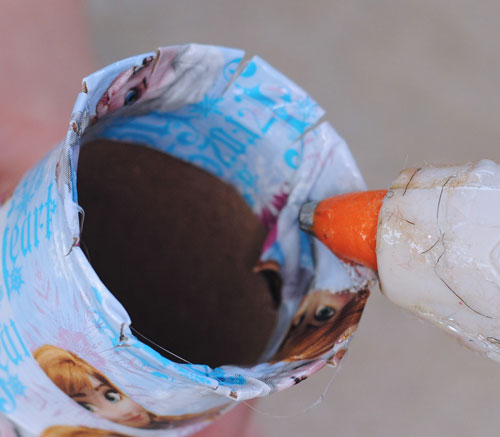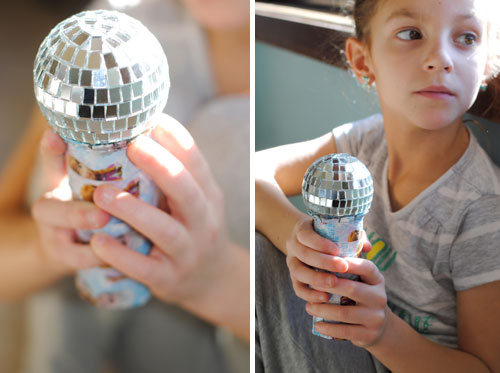 Now you and your family are ready to rock! Throw in your Frozen Sing Along DVD and everyone will be singing and dancing the night away with their new microphones!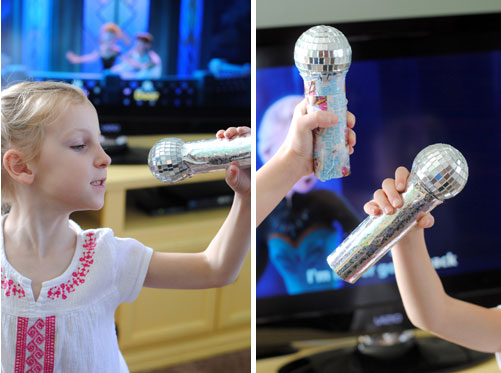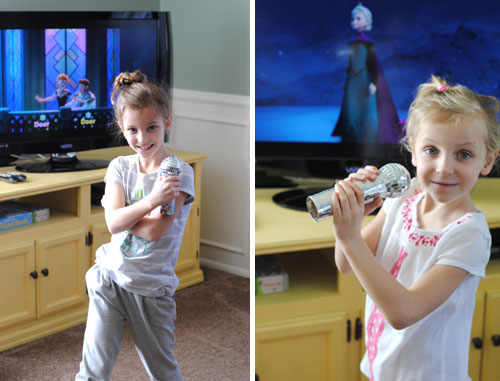 Make your party even more fun with these Frozen recipes and snack ideas:
Olaf Cupcakes
Frozen Inspired Ice Pops
Sven's Carrot Cakes
Frozen Inspired Party Food - Winter Eats and Summer Treats
3 Meals Inspired by Frozen
Who doesn't love singing their heart out to their favorite Frozen tunes? And even better is getting to sing along with the real Anna and Elsa at Disneyland! The new Frozen Fun in Disney California Adventure provides so many exciting opportunities to experience everything Frozen with your favorite characters. Be sure to check out our article that maps out all the Frozen Fun at Disneyland. Our hearts would sing to help you and your family experience the magic of Disneyland. Book any of our Disneyland packages online or call our agents at 855-GET-AWAY.

Check out these other great articles: