There is still time to experience Frozen Fun at Disney California Adventure Park before it all melts away. From now until May 15, 2015 you can step inside Arendelle to chat with the movie characters, sing your favorite songs from the hit film, sled down icy hills or play in real snow! Between Olaf's Snow Fest (melting away April 30), For the First Time in Forever Sing-Along, Freeze the Night Family Dance Party and the Royal Reception meet-n-greet with Anna and Elsa, "snow" much fun is waiting for you at the Disneyland Resort!

In addition to all of the entertainment and attractions, there are so many Frozen treats throughout the Disneyland Resort. Olaf cotton candy, royal sister cookies and icy treats galore will keep your taste buds happy on vacation. We realize that you can't always be on vacation, but you can extend the Frozen Fun to your own home with these frosty treats! Make a Frozen Snow Cone with Olaf, Anna and Elsa! These cool, colorful refreshments make the perfect addition to any Frozen celebration.

To build your own Frozen Snow Cone, you will need:

• Flavor Syrup
• Snow Cone Cups
• Ice
• Blender
• Frozen Snow Cone Wraps
• Tape or Glue Stick
• Scissors

Start by printing the free printables here: Frozen Snow Cone Wraps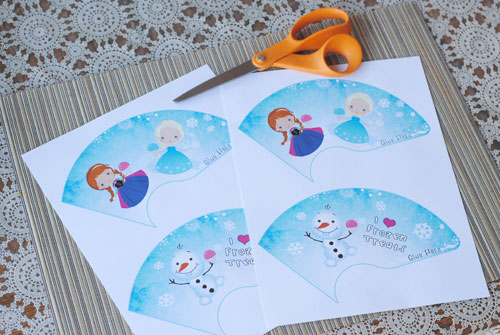 Cut out each individual wrapper.



Wrap the paper around the snow cone cup and secure it in place with tape or glue.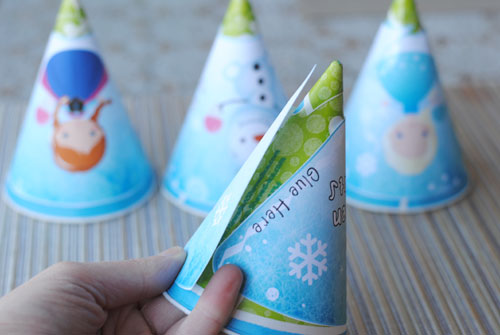 Now that your Frozen cups are ready, you'll need to make your snow cones. If you have a fancy snow cone maker, you can definitely use that. If not, don't worry, you can have the same effect with your own blender. Blend ice in the blender until it is light and fluffy. I found that it was easier to do a small amount of ice at a time. If you have a big group, you will need a lot of ice cubes.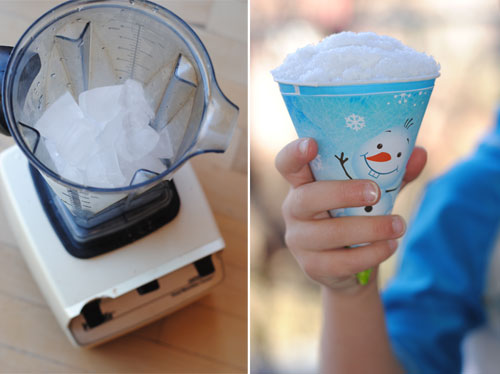 Scoop the ice into the cups. Pour your favorite flavored syrup onto the ice. Enjoy!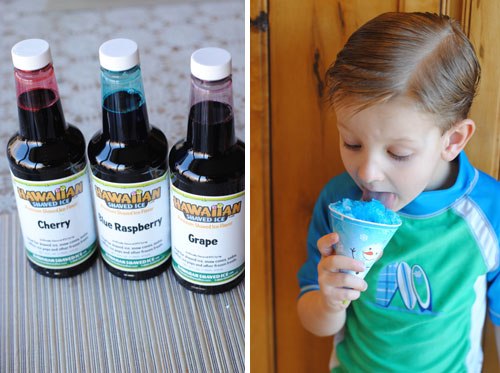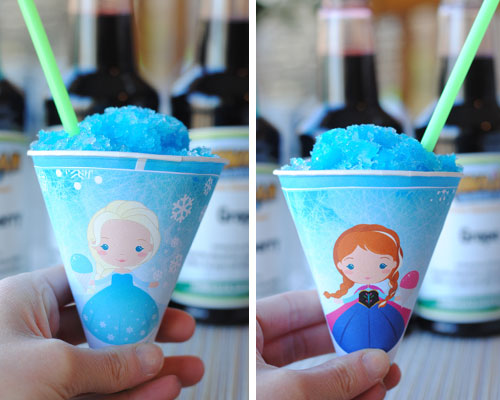 When you need more Frozen Fun, be sure to head down to the Disneyland Resort. If you can't make it to Disney California Adventure Park before May 15, you'll still be able to watch Anna and Elsa star in their show at the Royal Theatre at the Fantasy Faire in Disneyland. You can also see their homeland Arendelle as part of the Story Book Land Canal Boats, shop for your favorite Frozen merchandise or get a Frozen inspired transformation at Anna and Elsa's Boutique in Downtown Disney, and see your favorite Frozen characters as part of the new Paint the Night parade that kicks off on May 22 as part of the Disneyland Resort Diamond Celebration.

No matter what time of year you travel, 2015 is the year to visit the Disneyland Resort. Book any of our Disneyland packages online or call our Disney Experts at 855-GET-AWAY.


Check out these other great Frozen articles:
Spring Break Tips for Frozen Fun at Disneyland
Disney Cruise Line Brings Frozen Fun to Sea
Frozen Sing-along Party Idea
Frozen Finger Puppets