Frozen Fun is still happening at Disney California Adventure Park, but only for a limited time. Visitors get to immerse themselves in the make believe city of Arendelle with all of the characters that make the movie so lovable. With Spring and Easter just around the corner, we decided to create some Frozen Fun at home! These Easter Troll Eggs are the perfect combination of simplicity and playfulness for everyone in your family to have a rockin' time!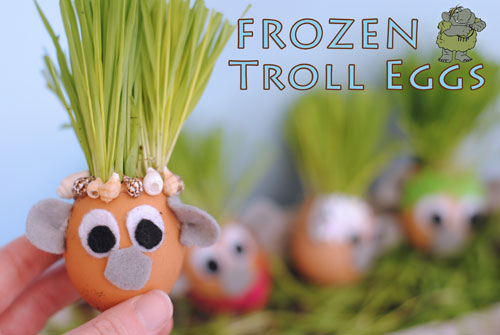 To start, crack a small opening in the top of a brown egg.
Make the opening about the size of a quarter.
Drain the egg filling from the shell. Be sure to rise the shell out well with water.
Then, fill the egg half way up with potting soil. Now add a tablespoon of wheat grass seeds to the soil. Shake the egg so the soil surrounds all of the seeds. Add a little bit of water to the soil so that it is damp, but not flooded.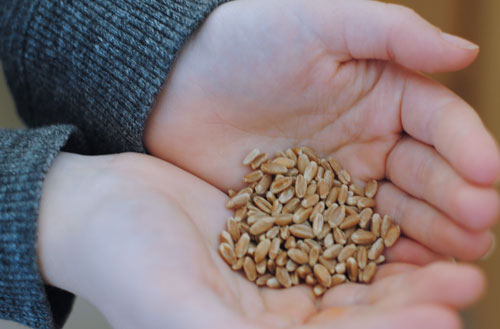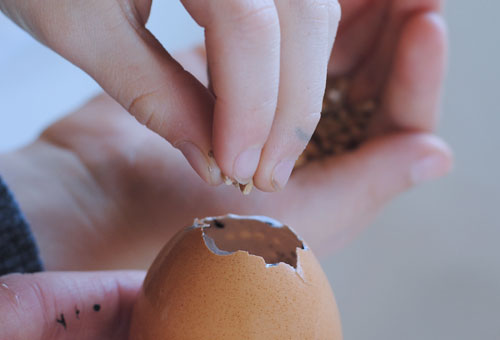 Cut shapes out of colored felt to glue onto your troll eggs. We looked at a picture of the trolls from the Frozen movie to get inspiration for what we wanted our eggs to look like. The trolls have big noses and really big ears! Here is where you can be really creative. We added some flowers and shells to some of our eggs. One troll in the movie grows a mushroom another earns a fire crystal. There are just so many possibilities!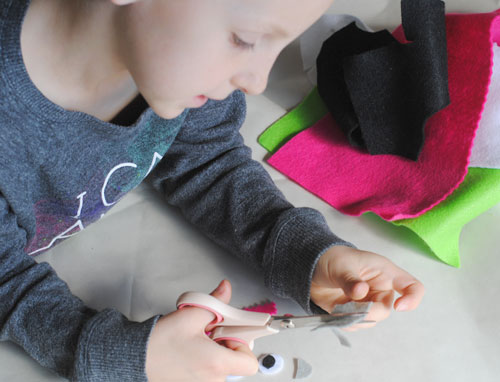 Glue your cut our shapes onto the troll eggs with a glue gun.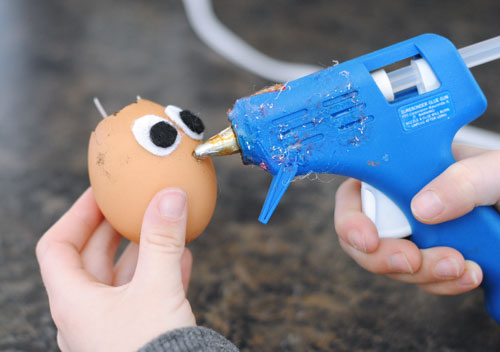 It will take about 1 week for the wheat grass to sprout and grow. After the first few days, you will be able to see some spouts appearing out the top of your egg shells.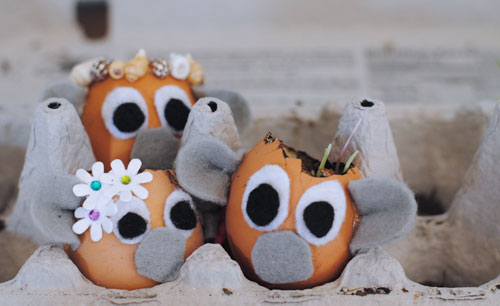 Keep lightly watering the soil to keep it and the eggs in sunlight, but not direct sunlight.

Once the grass is thick and full, you can proudly display your trolls! We had a great time trimming the "hair" with scissors. The grass will keep growing back!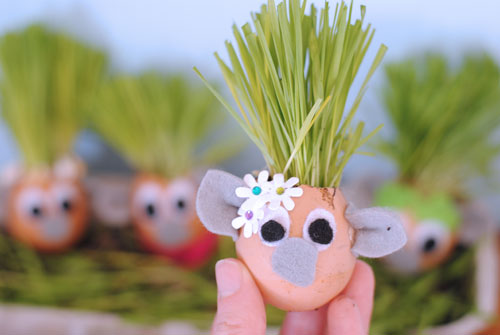 These Frozen Troll Eggs are such a fun and easy activity that your whole family can have a good time with! It is such an enjoyable way to celebrate a holiday by getting everyone together and being creative. I hope you have fun making your Frozen Troll Eggs this Spring!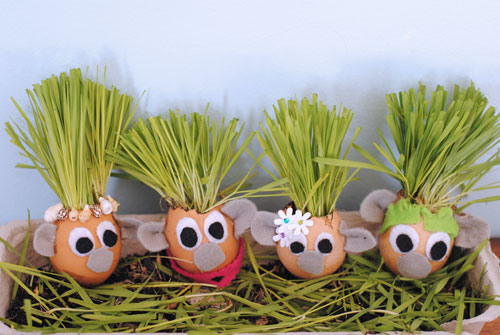 Frozen Fun is staying cool at Disney California Adventure Park for now, but will be melting away on May 15th! Don't miss out on your chance to experience this exciting limited-time Frozen themed event that has something for everyone! Get Away Today would love to help you and your family visit everyone's favorite sisters from Arendelle, Anna and Elsa, and meet all of their Frozen friends. You can book your discount Disneyland vacation online or call our agents at 855-GET-AWAY for the best deals and greatest savings.
Check out these other great articles: