Make delicious Homemade Ice Cream Sandwich Cookies with this simple recipe and tutorial. Move over cake! Cookies just took your place as ice cream's most delicious partner.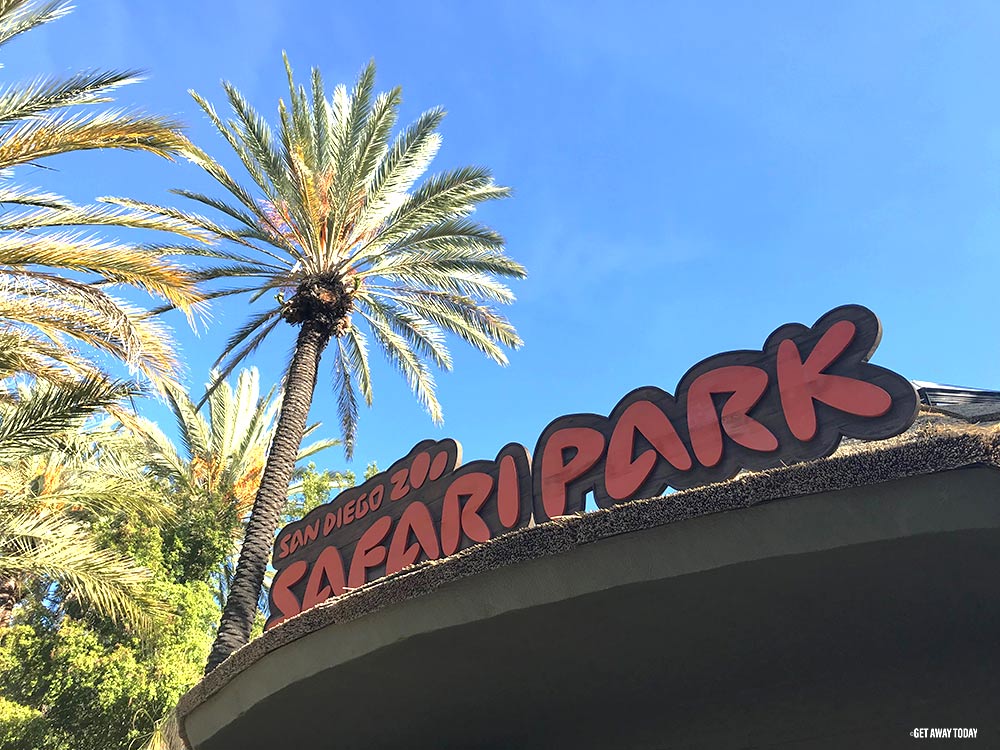 Homemade Ice Cream Sandwich Cookies
A few weeks ago, I traveled to the San Diego Zoo Safari Park with my family. We had the absolute best day exploring the park. It was my first time visiting the Safari Park and it did not disappoint. We walked with lemurs, fed kangaroos, and stood very still while butterflies perched on our heads and shoulders in the Butterfly Garden. We took a safari ride and saw antelope, giraffes, and rhinos up close. The kids and their Dad even got to travel like monkeys through the treetops on a ropes course adventure! Needless to say, it was a day to remember!
All of that adventuring left us hungry for the perfect treat. I love finding special desserts on vacation! It is fun to spend money on food you can't get at home. After a little bit of exploring, we happened upon one of my favorite theme park treats to date! Ice Cream Sandwich Cookies! The cookies were as close to homemade as you can get while out of town! The generous ice cream filling was premium creamy ice cream too. I stood at the freezer for at least 5 minutes trying to decide what flavor to try. I ended up getting two. Some decisions simply can't be made on an empty stomach.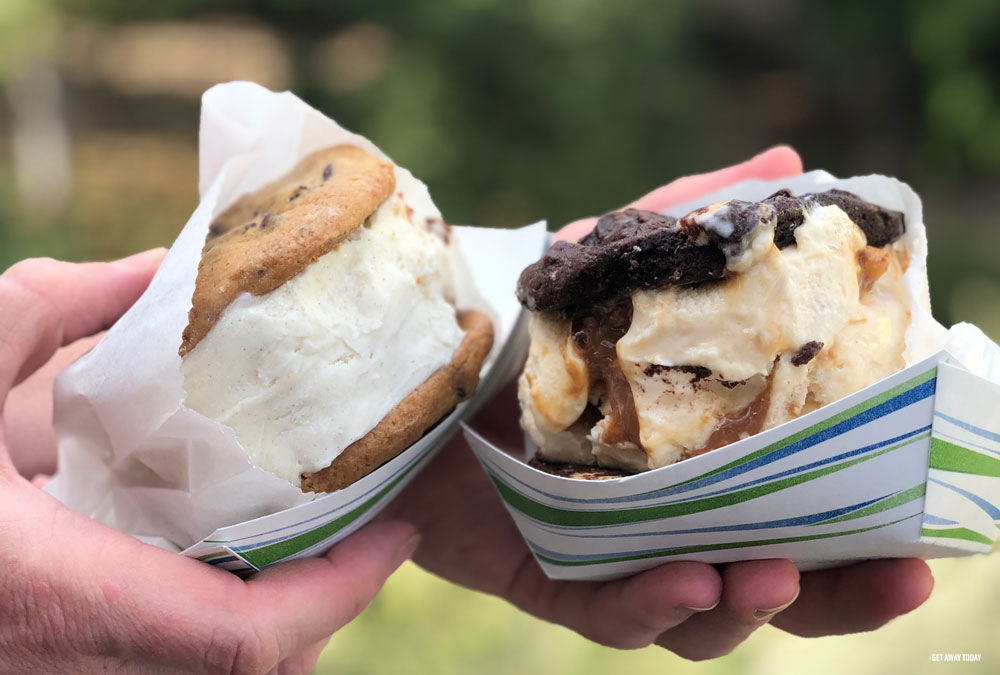 You can pick up your own Ice Cream Sandwich Cookie at the San Diego Safari Park in a little gift shop right by the elevators that take guests down to the tram. There is a picnic area right behind the shop for you to sit and eat your treat. It is so big, you will not want to eat it standing up! The views from the picnic area are beautiful! The balcony overlooks the hot air ballon, safari lands, and jungle treetops. You will feel like you have been transported to a different continent.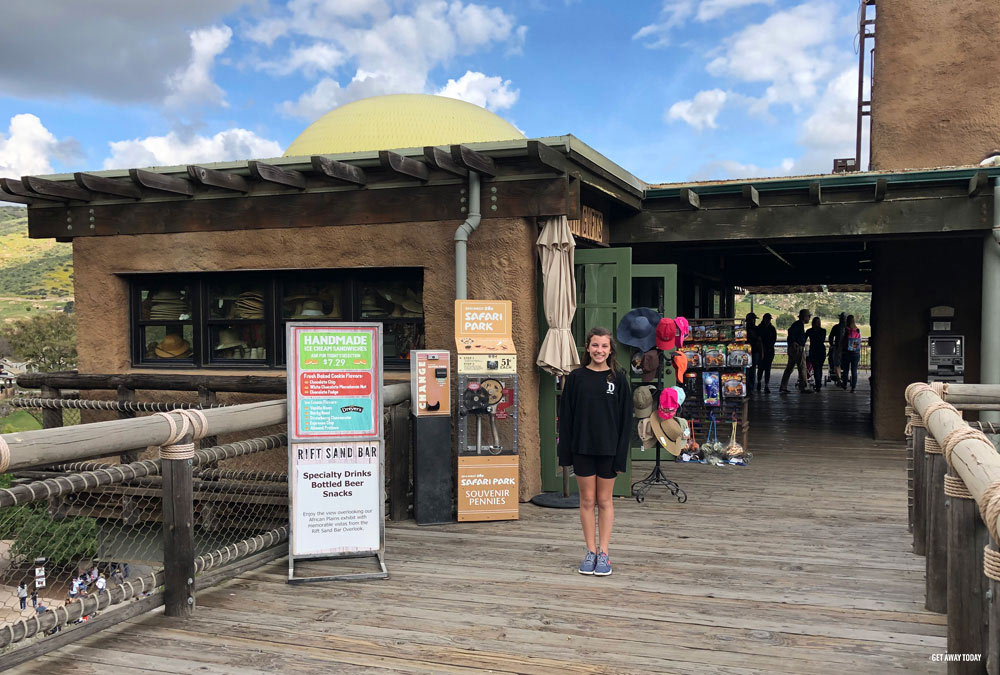 Homemade Ice Cream Sandwich Cookies
I decided to make a batch of my own homemade Ice Cream Sandwich Cookies for our blog readers! It was too tasty of an experience to keep to myself. They are super easy to make! Wanna get started?
I am sure you have a favorite chocolate chip cookie recipe in your recipe book. I have one that never fails me! I'm sharing it here in case you want to give it a try. The actual cookie for your homemade Ice Cream Sandwich Cookies can be your favorite flavor. I like chocolate with white chocolate chip cookies, and white chocolate macadamia nut cookies too! Peanut butter with vanilla ice cream filling would be crazy good too. Don't feel limited to chocolate chip. It is just so classic! That is what I had to make first.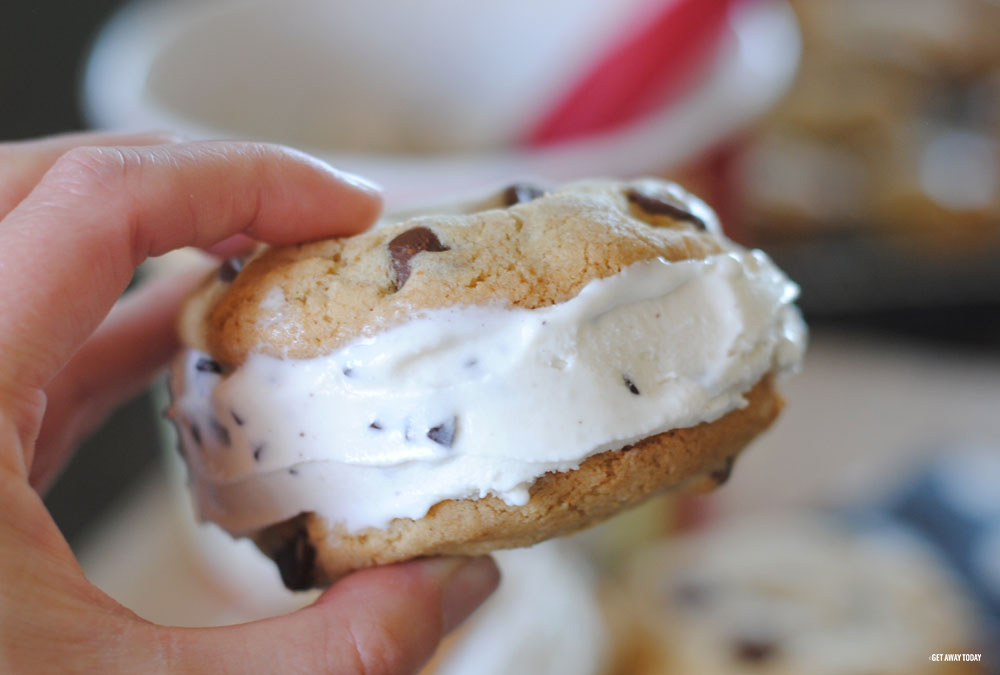 Homemade Ice Cream Sandwich Cookies Recipe
Best Ever Chocolate Chip Cookies:
1 cup Butter
1 cup Brown Sugar
3/4 cup White Sugar
1 tsp Vanilla
2 Eggs
1 1/2 cups White Flour
1 1/2 cups Wheat Flour
3/4 tsp Salt
1 tsp Baking Soda
1 bag Chocolate Chips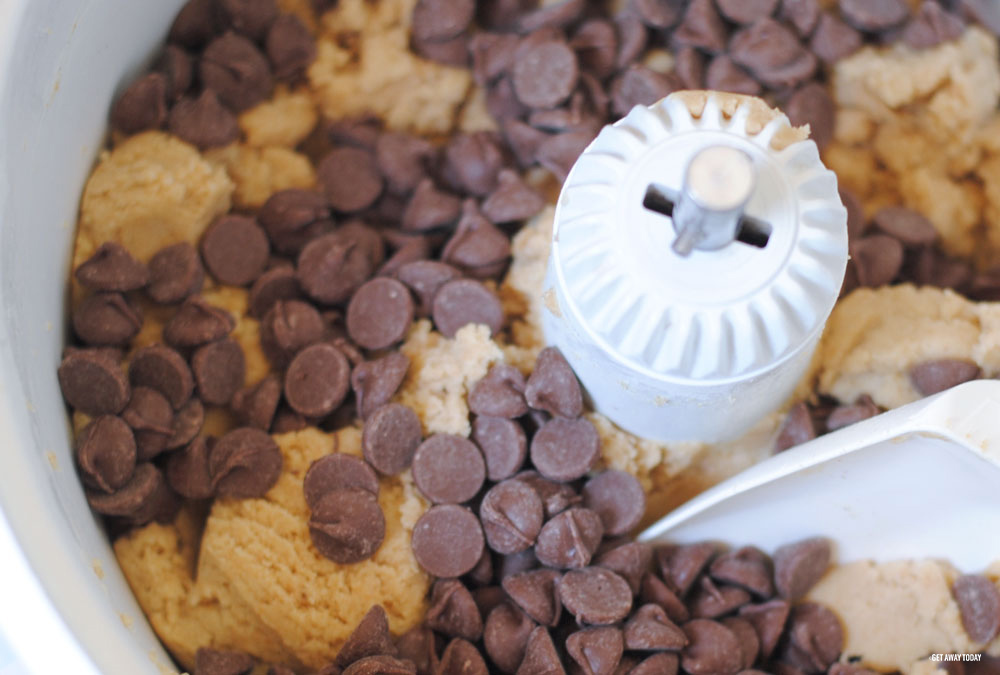 Homemade Ice Cream Sandwich Cookies - Getting Started
Cream together the wet ingredients then incorporate the dry. Add chocolate chips last. Bake at 350 degrees for about 8 minutes.
For your homemade Ice Cream Sandwich Cookies, roll the dough balls into about 1 inch spheres. I made them larger than I would make a regular ole' cookie.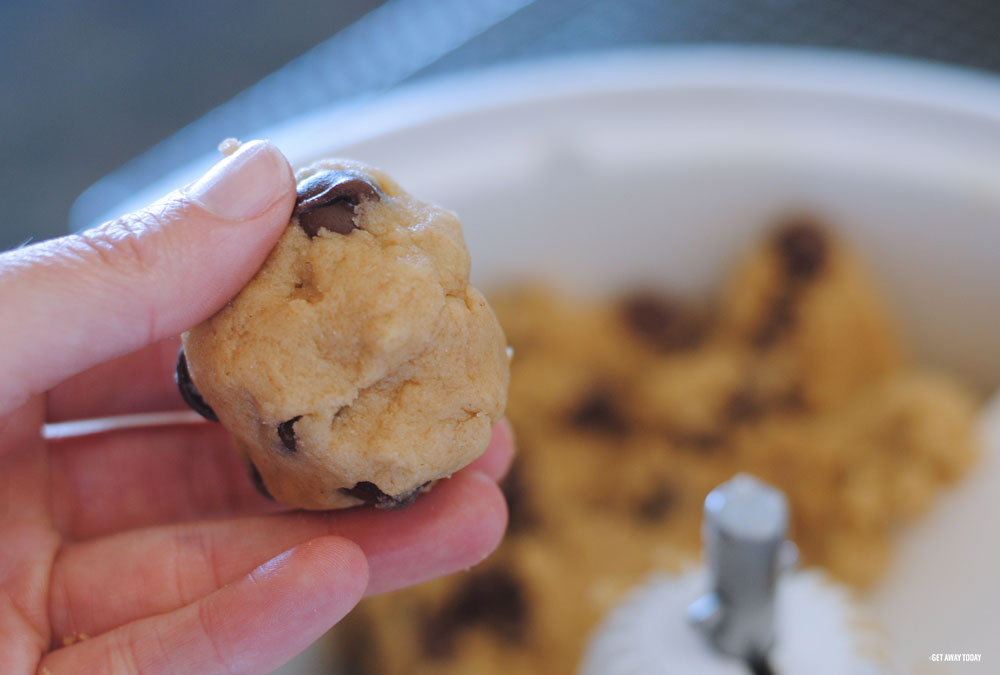 Homemade Ice Cream Sandwich Cookies - Baking Tips
Press the center of the dough down so the cookie dough ball is flattened a bit before placing them in the oven. It will help the centers cook faster and prevent crispy edges! Bake the cookies until the edges are light brown. It takes about 8-9 minutes at 350 degrees.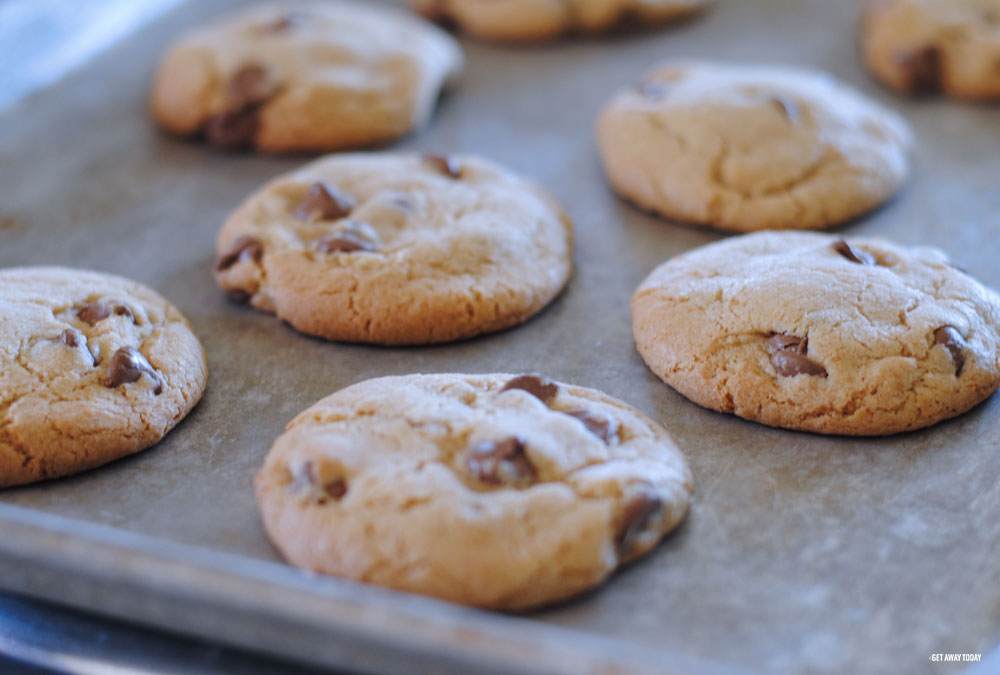 Homemade Ice Cream Sandwich Cookies - Cool First!
Transfer baked cookies to a cooling rack. Keep baking cookies until your dough is completely used up! Then, pop them all in the freezer for about 30 minutes to make sure they are nice and cool.
Homemade Ice Cream Sandwich Cookies - Ice Cream Prep
Remove the ice cream from the freezer. Let it sit on the counter until the ice cream is soft, but not melted. You want to be able to mold it without the ice cream dripping all over the place! I chose Cookie Dough flavor. There are so many good options for filling your homemade Ice Cream Sandwich Cookies. I am going to have to make them again with another flavor just for the sake of research and recipe science. Oh, and because I want to eat them!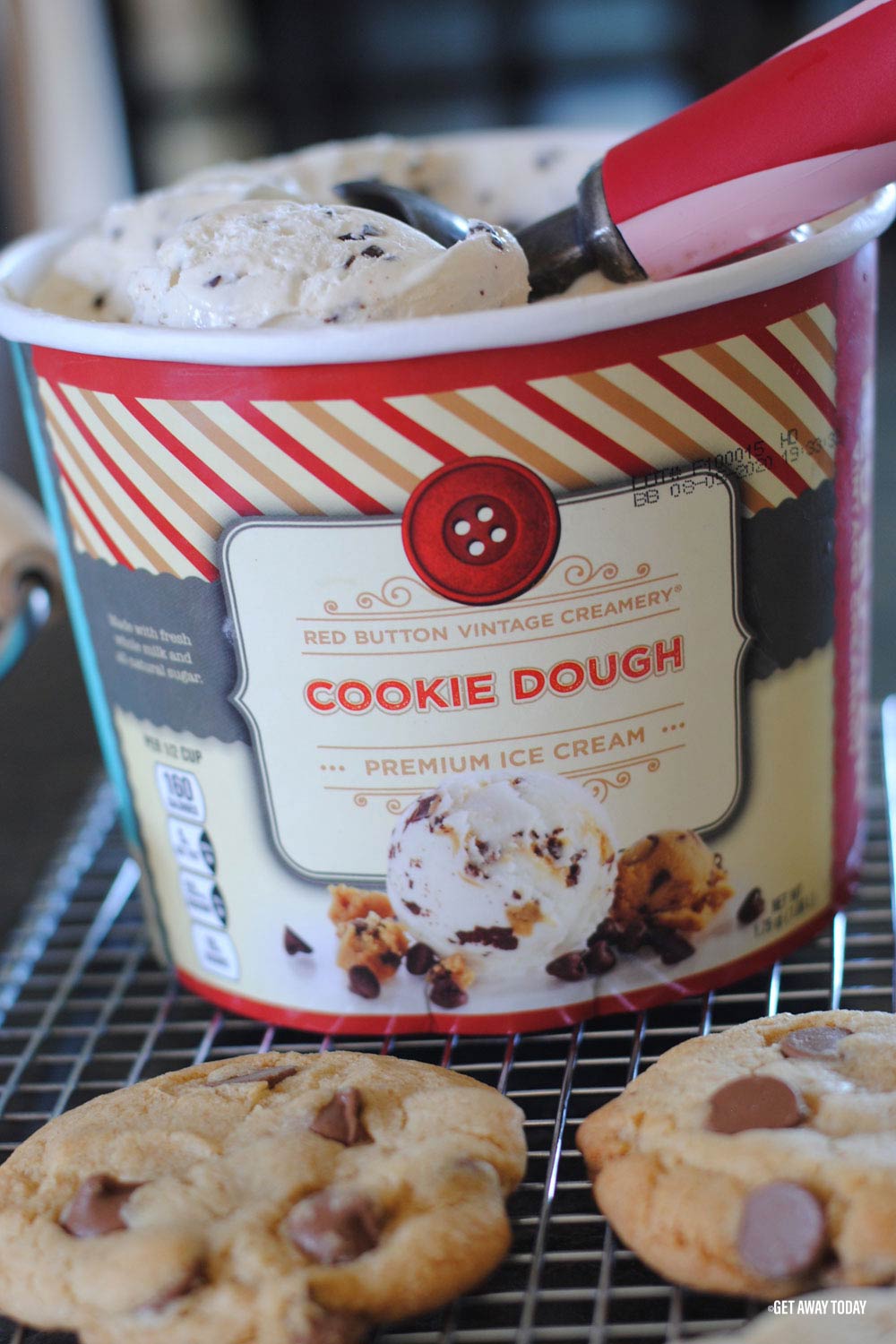 Homemade Ice Cream Sandwich Cookies - Assembly
Scoop a large mound of ice cream onto the back of one of the cookies. Spread it around a little bit so it fills the entire cookie.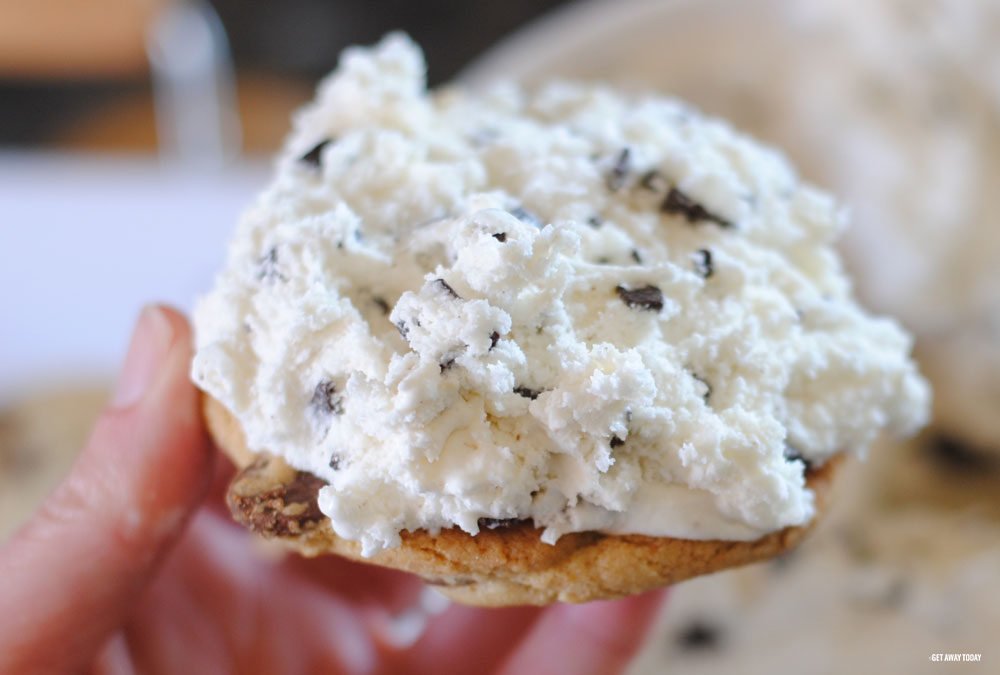 Then, smash another homemade cookie on top of the ice cream filling. Use a knife to smooth the edges of the ice cream and press in any spots that try to splurge out over the cookie edges.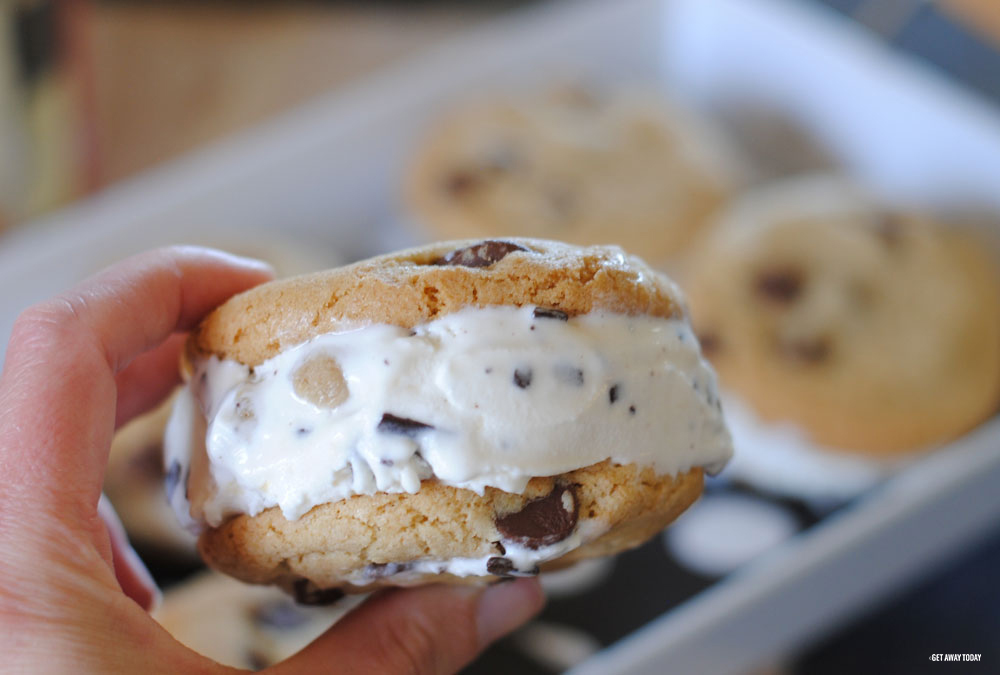 Oh boy! Don't those look delicious!? I recommend filling and serving the Ice Cream Sandwich Cookies immediately. But, if you have to prepare them in advance, wrap the cookies up individually in some saran wrap and place them in the freezer for safe keeping.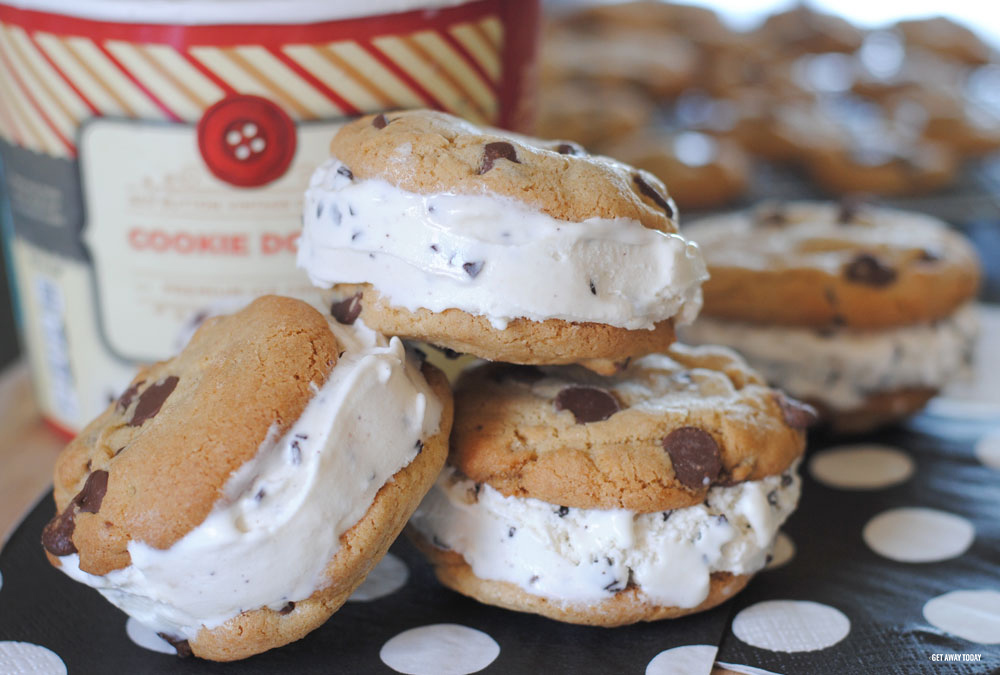 The Ice Cream Sandwich Cookies at the San Diego Zoo Safari Park were ginormous. One can feed a herd of elephants. Or, four small children. I backed off on the ice cream filling just a bit so we didn't get too big of a sugar rush at home. There aren't any monkey ropes courses at home for my kiddos to swing along!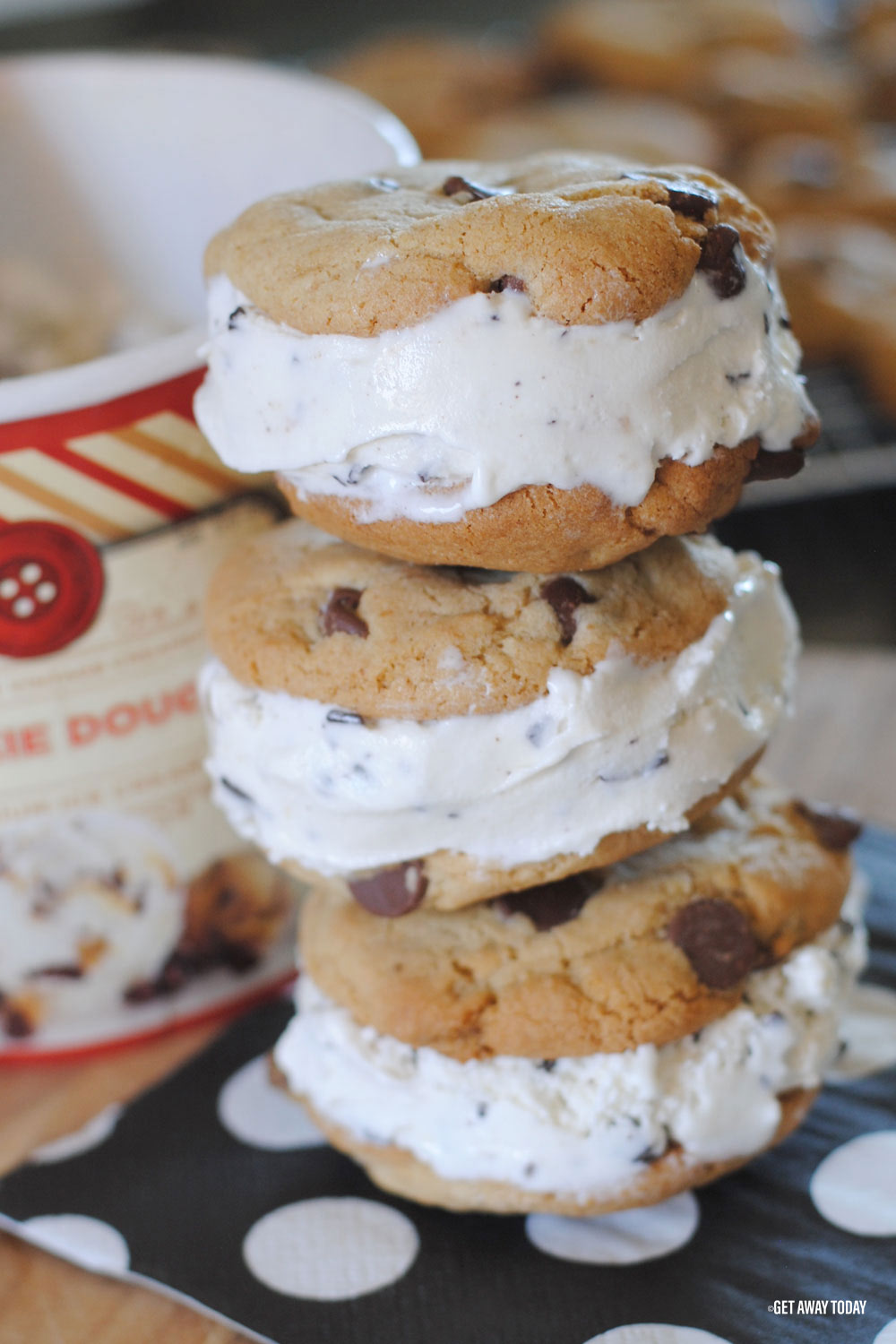 What favor combination are you going to try? Let me know how they turn out! And if you happen to be chilling at the Safari Park this Summer, make sure your feet wander on over to the ice cream hut for a handmade ice cream sandwich cookie of your own!
Did you know you can purchase discount tickets to various San Diego attractions? Whether you're far enough south for LEGOLAND, or staying in San Diego itself, Get Away Today has tickets for that! You can see our San Diego, LEGOLAND and Disney vacation packages online. Or call us at 855-GET-AWAY to make some plans!