Get excited about a family vacation to Universal's Volcano Bay! This cool science activity is easy to create at home and a whole lot of fun for the whole family.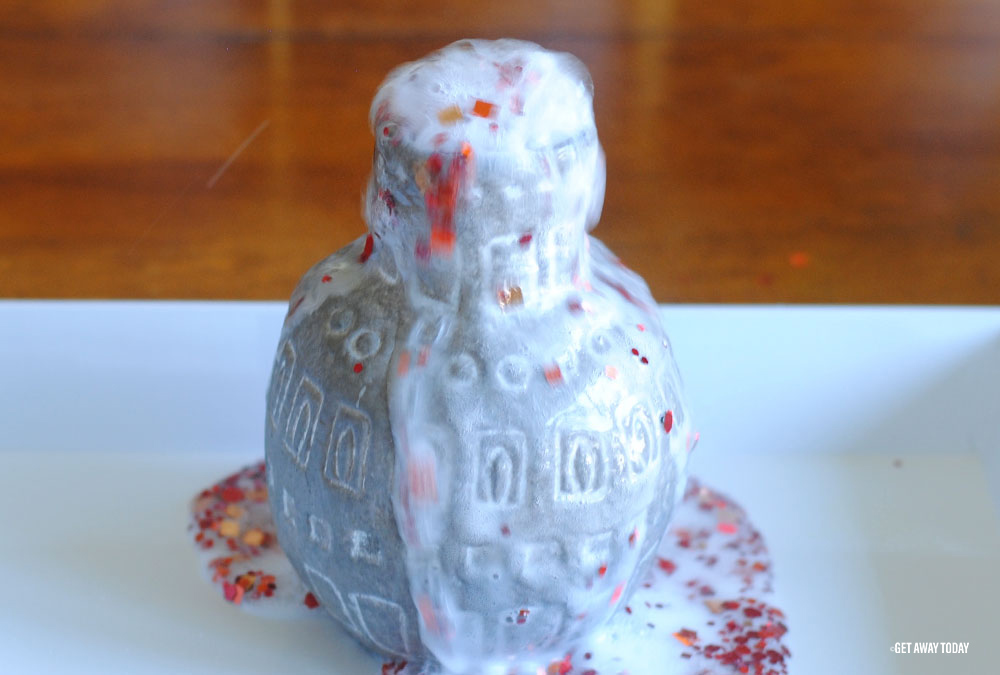 Homemade Volcano - Inspired by Volcano Bay
There are a few vacation places that are on my "Must Visit" list for my family. Universal's Volcano Bay is on it! The family friendly water theme park has seriously amazing reviews! There is something for everyone from relaxing river floats and calm wave pools to adrenaline pumping drop slides and white water tube adventures. The atmosphere is festive and the views are stunning!
If you haven't heard about Volcano Bay before you have to check it out. We have a pretty in-depth article you can view here.
Once you read the article, I am positive you'll be adding Volcano Bay to your "Must Visit" list too! Then feel free to use this fun activity to announce the amazing adventure to your family or just to get them excited about the upcoming vacation.
You will need a handful of supplies for your Volcano Bay Vacation experiment, but many items you probably already have around the house!
Homemade Volcano Supplies:
Vinegar
Baking Soda
Large Volcano Pottery Vase
Overflow Pan
Volcano Bay Vacation Printable
I am sure most of you have tried a form of the exploding homemade volcano science experiment at some point in your life. It's pretty well known. But, there is a reason it's a classic. It is simple and fun.
Homemade Volcano - Getting Started
Start by downloading the cute Volcano Bay Vacation printable HERE. It is just a little note to let your kids know you are heading to Orlando's Volcano Bay and explains that the experiment is going to get the excitement started!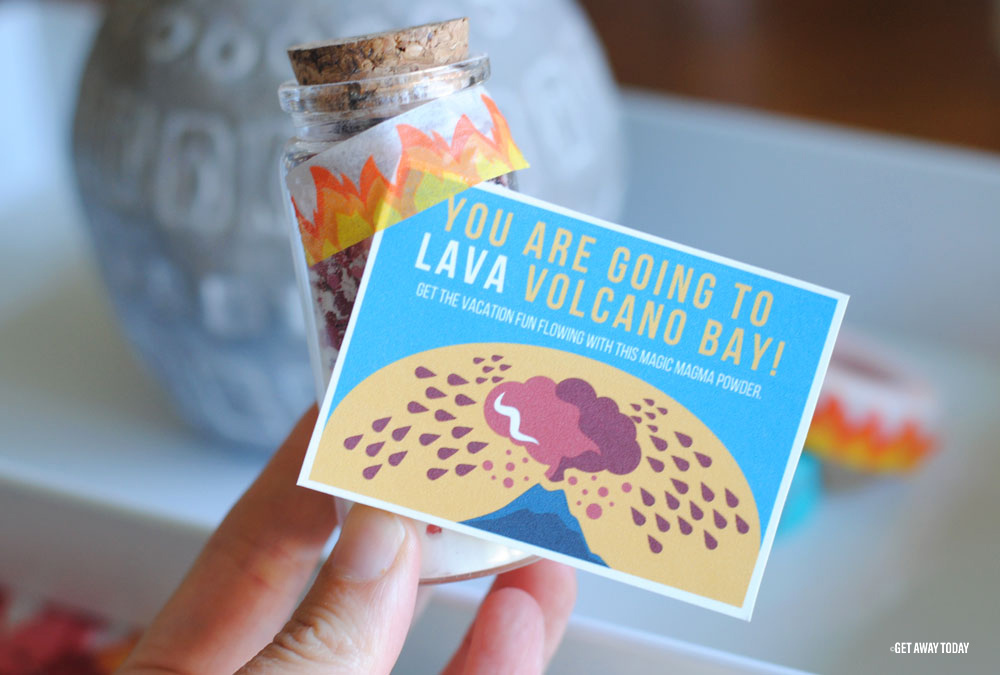 Next, create the Magic Magma powder. (At least that is what we are calling it! It's really just backing soda and confetti.) I found some cute little glass containers at the craft store that were perfect for holding Magic Magma powder.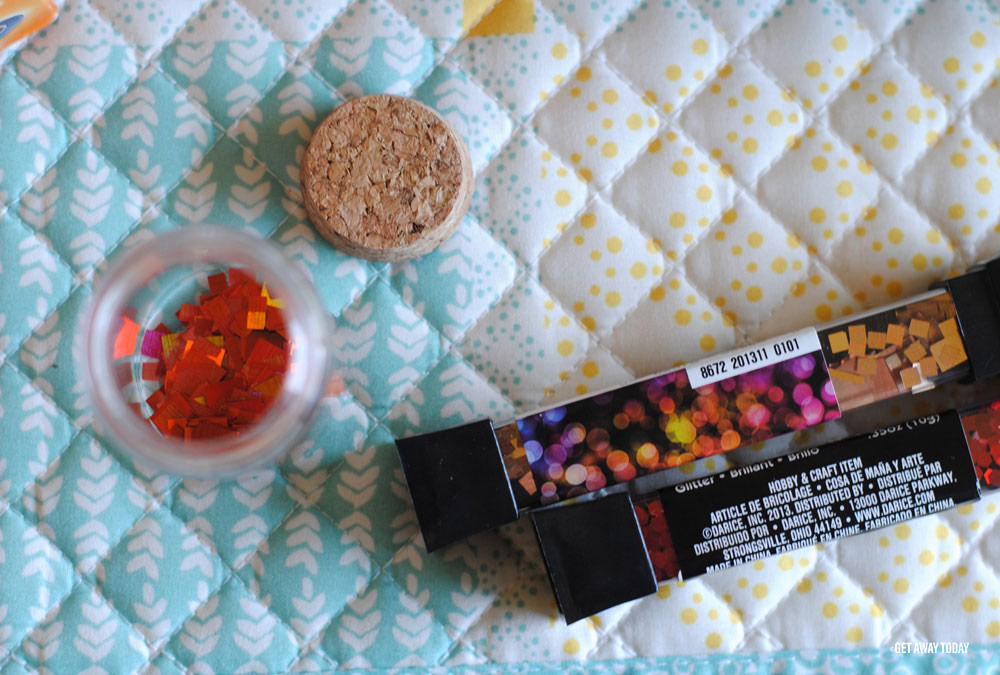 Fill the containers by alternating layers of colorful confetti or glitter with layers of baking soda. I had no idea how cool the confetti would look when I picked it out at the store. The sparkle and color really makes the volcanic eruption fancy.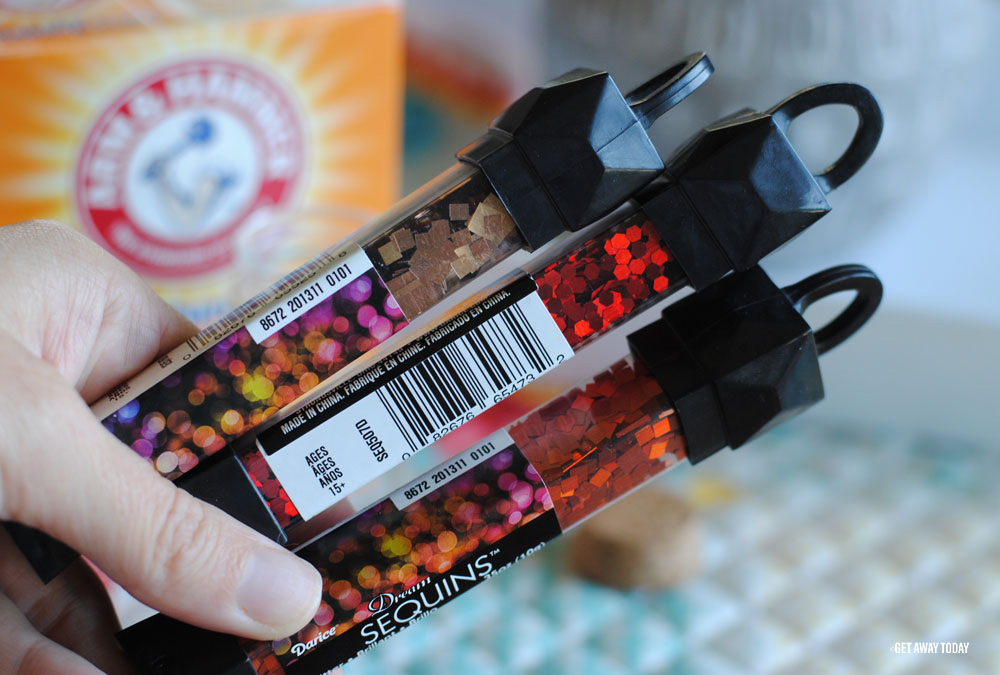 Homemade Volcano - Creating the Eruption
Pour about 2 cups of vinegar into the volcano vase. I found this cool vase for like $6 at Hobby Lobby. There were so many cool pottery pieces to choose from! I felt like the shape of this pot looked semi-volcanic! You can use anything that even sort of resembles a volcano!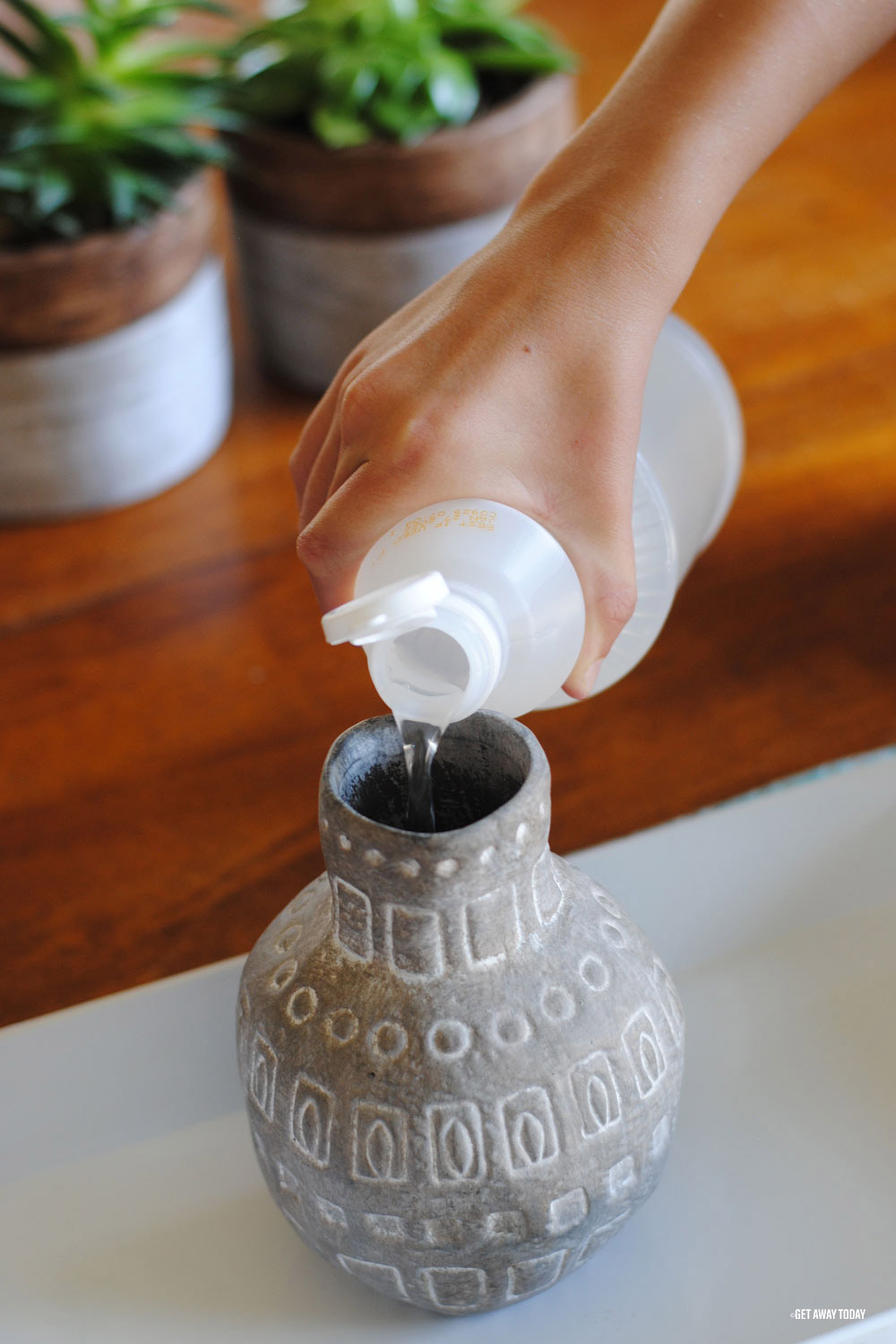 Place the pot in another dish that can capture the liquid after it comes up and out of the volcano! You don't want your "lava" spilling all over the kitchen table. A baking dish with 1 inch sides is perfect for the catching job.
Gather everyone around the volcano and then pour Magic Magma powder into the top of the volcano.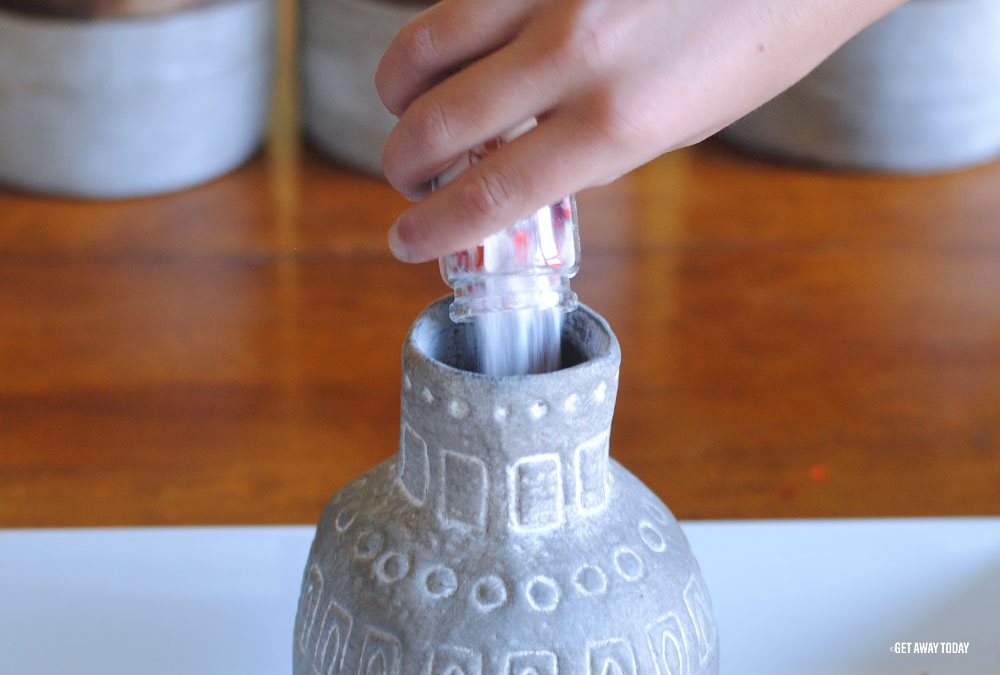 Watch as the insides bubble, pop, and fizz! The confetti pours out with the moving vinegar! The eruption only lasts about 10-15 seconds, so do not blink!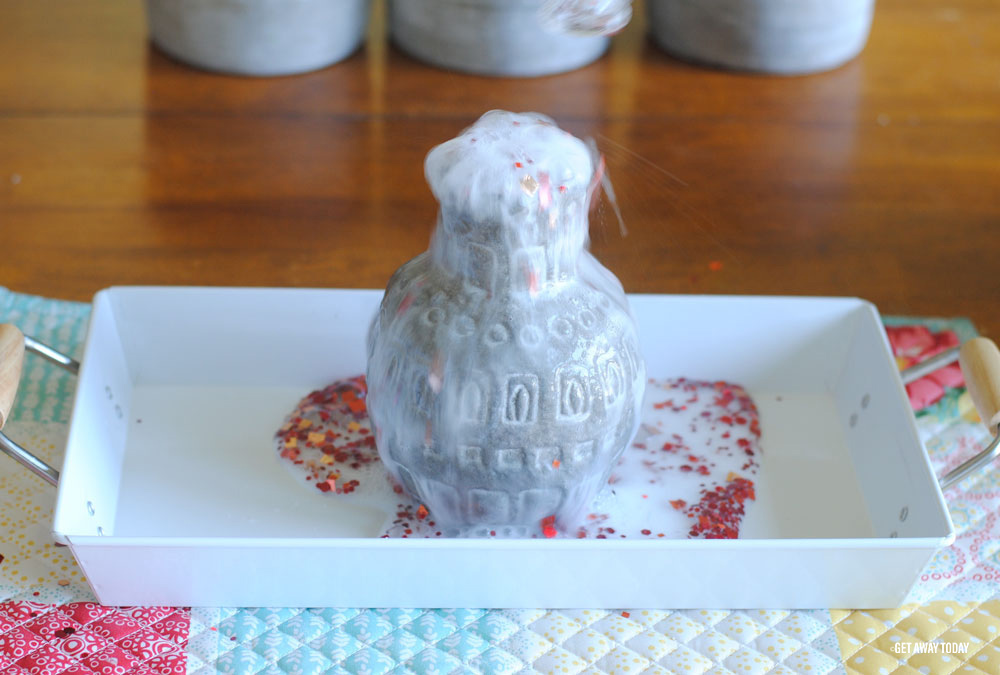 My kids liked it so much, we had to repeat the process three times so everyone had a chance to add the Magic Magma powder to the volcano! If you do it multiple times as well, just make sure to clean out the volcano so the vinegar is fresh each time.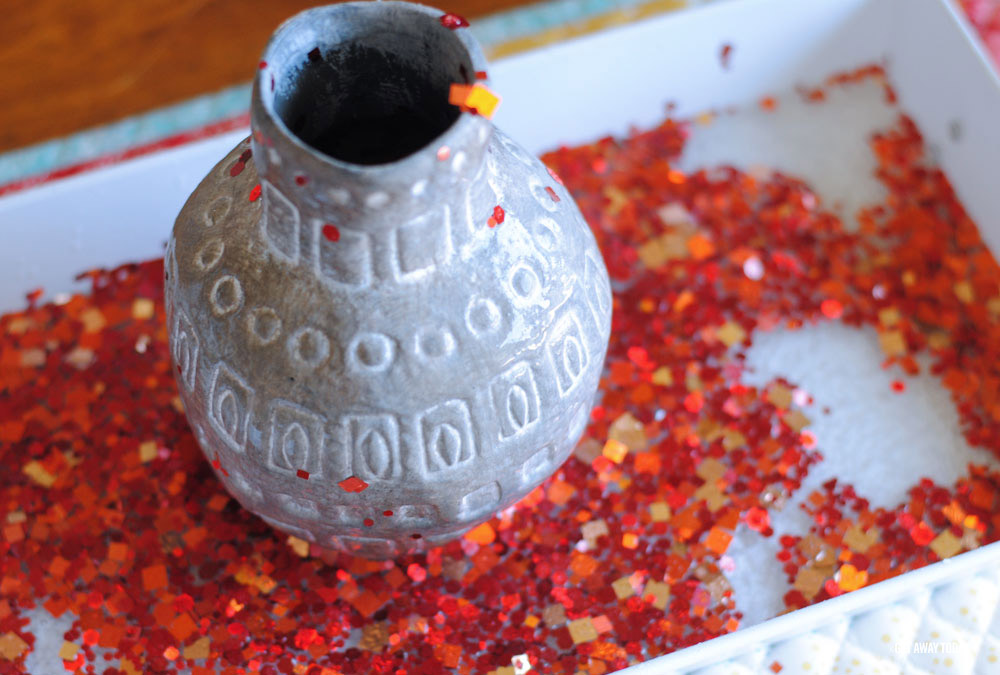 I hope you have so much fun planning your vacation to Volcano Bay! Getting ready for a big family vacation is part of the adventure. Best of luck!
Universal's Volcano Bay - Book Now and Save
Krakatau Volcano at Universal's Volcano Bay may not offer eruptions, but it offers thrills and adventure that are worth experiencing with the family! As one of three theme parks at Universal Orlando Resort, it part of an ultimate vacation destination. You can book online, or call one of our travel specialists at 855-GET-AWAY. When you book by December 2, 2019, you can enjoy Volcano Bay FREE with our limited-time special*.
*Travel must be complete by May 22, 2020.