Last week we were so excited to have our friends from Karmel Shuttle and
Knott's Berry Farm
come by our office! They brought updates and reminders of why we love them and recommend them to all of our guests traveling to Southern California.
Karmel Shuttle is the most convenient way to get from the airport to your hotel. You can purchase a seat or an entire van - either way, the shuttle comes when YOU need it to. It's so nice to be able to come and go according to your own flight time and schedule. Also, exclusively through Get Away Today, when you fly into Long Beach and reserve your Karmel Shuttle, kids ride free! Be sure to check out our transportation options for all of the details.
If you haven't been to Knott's Berry Farm in a while, you have a LOT to catch up on! There is something for everyone from age three to 93. Last year Knott's Berry Farm completely refurbished my personal favorite attraction, the Log Ride. Knott's also opened the Boardwalk, which is home to three attractions. Coast Rider, Surfside Gliders and the Pacific Scrambler were all made with families in mind.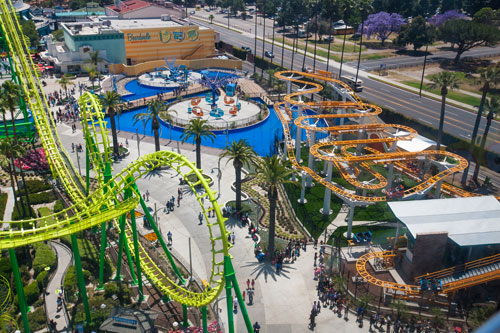 Image credit: Knott's Berry Farm
But they didn't stop there, this year Knott's Berry Farm completely refurbished the Calico Mine Ride. You may remember that this was the very first ride at Knott's Berry Farm! Also, Camp Snoopy has been completely re-imagined and is opening three new attractions. Little tykes visiting Camp Snoopy will love the new mountain village theme where they'll almost feel like they're at summer camp!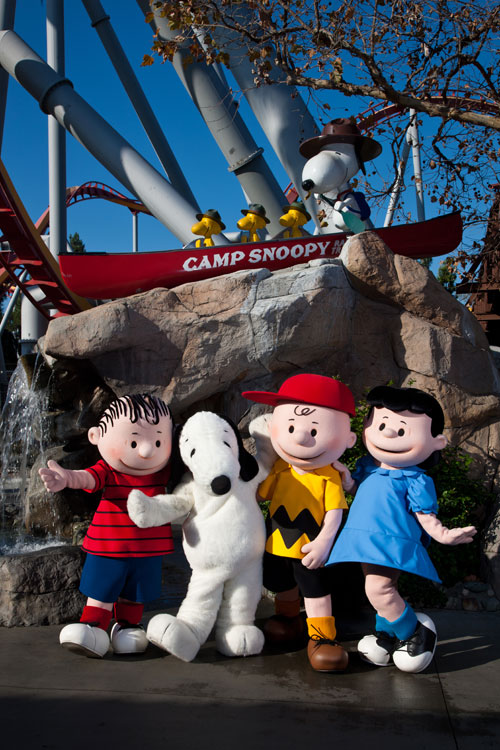 Image Credit: Knott's Berry Farm
Guests will enjoy spiffed up versions of their favorite rides and these new ones:
Pig Pen's Mud Buggies - ride your own ATV around the High Sierras
Charlie Brown's Kite Flyer - swing around with your pal, Charlie Brown
Linus Launcher - Snoopy grabs Linus's blanket and launches guests up to 10 feet in the air!
As an added bonus, when you stay near the Disneyland Resort and use the ART shuttle service, your transportation to Knott's Berry Farm is included! It is such a great way to save money - especially with our discount tickets where kids ride free and adults get 2 days free. Be sure to check the schedule for your hotel's pick-up time.
We'd love to help you book your next vacation! Book online or call our vacation experts at 855-GET-AWAY.

Check out these other great articles:
Knott's Berry Farm - What's New in 2013
Get Away Today Visits Knott's Berry Farm