Spring is in the air and I don't know about you, but I have a hint of Spring fever and it's making me want to travel. Going somewhere warm, like California, sounds wonderful. I want a place that will give me an adventure and excitement, but still be so family-friendly, I won't need to go anywhere else. Most of all, I would like to get even MORE excited about the new season and celebrate it in a way that will create memories my family will never forget.
I cannot think of a better place to experience all of this than my all-time favorite park,
Knott's Berry Farm
. I am even more excited this year because Knott's is providing a wonderful, new experience beginning March 23rd up until April 7th. The Knott's Berry Farm "Spring Fling" is the event that is going to cure my Spring fever.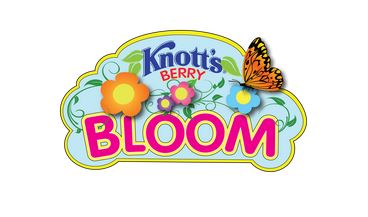 As if Knott's doesn't have it all already, they are celebrating spring like it has never been celebrated before. There will be live entertainment including an interactive stage show featuring the Peanuts Gang called "Peanuts Party in the Park" and Lucy Van Pelt even puts on her own show called "Lucy's Really Big Show." Put your dance shoes on because you and your kids are going to be singing and dancing with your favorite Peanuts characters.
An Easter egg hunt sounds like the perfect way to get into the spring spirit, but at Knott's, the Easter Beagle hunt sounds even better. Your kids will have so much fun searching for the Easter Beagle throughout the park; they even have a chance to win prizes when they complete the quest. You are also able to head over to the Grande 3-D Art Show at the Silver Bullet Midway and have your picture taken inside a life-size drawing of gorgeous spring scenery.
The park is going to be filled with larger-than-life flowers, spring plants, giant spring interactive displays, and if you head over to Knott's Boardwalk you will find the Big Boardwalk Board Games. From dominoes to tic-tac-toe, you and your family will really have your head in the game as you actually become one of the game pieces of some of your favorite games.
After all the excitement of winning in the BIG games, you might be getting a little thirsty. Located inside the Wilderness Dance Hall, take a moment to enjoy the sculpted greenery and (for an additional fee) enjoy tasting wines from around the world, craft beers, and farm fresh food at Knott's Towering Topiary Gardens.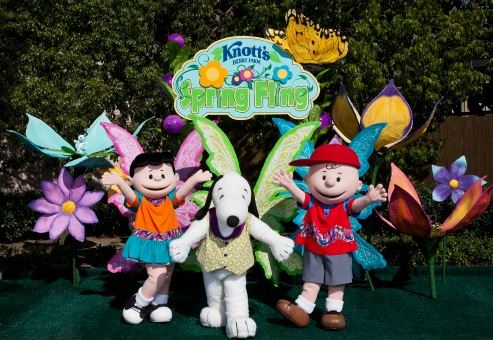 ©Knott's Berry Farm
What makes this event even better is Knott's Berry Farm will continue with extended hours from 10am to 10pm and all of the Knott's Berry Bloom activities are included in the admission price! I don't know about you, but I know I am going to be heading to Knott's Berry Farm this spring to welcome one of my favorite seasons. From viewing the incredible spring décor while singing and dancing, to being a life sized game piece, I cannot think of a better place to go for a spring vacation.
At Get Away Today we have specials at some fantastic Buena Park hotels just steps away from Knott's Berry Farm. We recommend the
Knott's Berry Farm Resort Hotel
,
Radisson Suites Hotel Buena Park
, and
Holiday Inn Buena Park
all for a fantastic Knott's Berry Farm experience. Book online or call our amazing reservation staff at 855-GET-AWAY to book your Knott's Berry Farm vacation today!

Check out these other great blog articles:
Disneyland Spring Break Tips as seen on USA Today
Save $100 on the Hotels of the Disneyland Resort
Epcot's Annual Flower and Garden Festival
Hyatt Regency Huntington Beach: The Perfect Beach Vacation