"Thank you for your great rates and layaway plan. It helped make our vacation dream become a reality. I have more pics but I wanted to get this one in because it was simply my favorite part of the entire trip. My middle child is 3 years old. She stands 42 inches high, perfect height to be able to ride the rides at Disneyland. While on Splash Mountain, she loved the little drops along the way leading up to the infamous drop. The picture attached shows her feelings of the big drop perfectly. After we reached smooth waters, she cried for a split second and rebounded with "That was AWESOME!!" She then rode all big rides she could and some of them even twice, like Space Mountain and Tower of Terror. It was a great vacation.
Thank you,
Ashton L."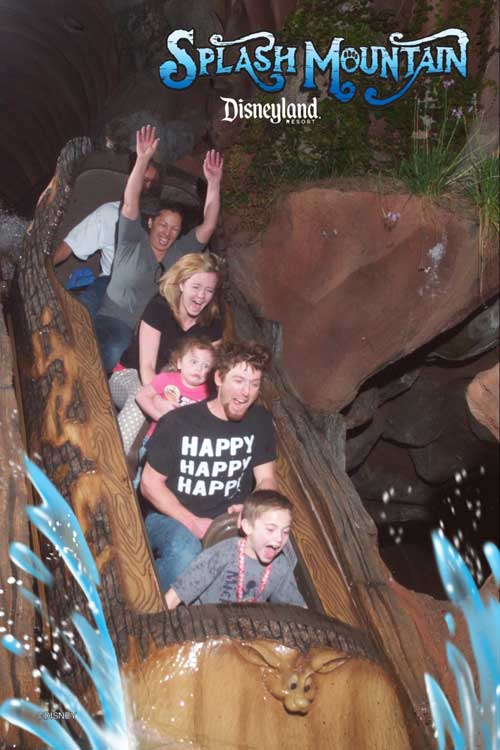 "We had such an amazing time at Disneyland. The peace of mind knowing that our hotel and tickets were taken care of before we got there made my wife very happy. We also love the gift bag that came at the end when you have paid the full amount off. I plan on using Get Away Today again in the very near future for next year's trip. I also will be recommending this company to all my friends and coworkers.
-Anthony T."
"In June we decided to go to Disneyland for Christmas. We booked our trip with you and made affordable payments for the next 6 months. Little did we know that this was the last Christmas our family will be all together for several years. We arrived Christmas Eve and were so happy with our hotel. Disneyland was amazing as usual and as magical as it always is. We were able to make memories that will last us forever. Thank you!
Sincerely,
The Godfrey Family"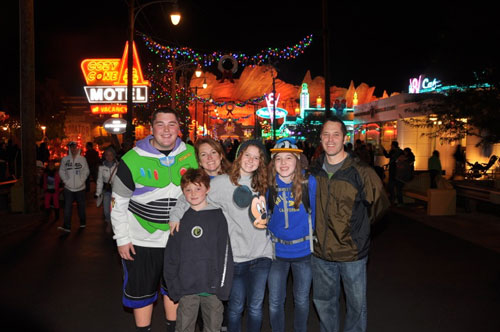 "This was my first time using Get Away Today and I must say I was VERY happy with it. Super helpful and friendly staff! I loved that I could make payments that I could afford and when I could afford them. Checking in to our hotel and getting are tickets were super easy. Our lanyards we received were nice for holding our tickets. I recommend this site to all my friends that are planning a trip to Disneyland. I plan on using Get Away Today for all my vacation plans in the future! Thanks again!!
-Nicole A."
Our layaway lock-in plan makes family vacations more affordable than ever before. With the New Year around the corner, make your family's vacation a top resolution. With our help, your vacation savings plan will make your dream a reality - like they did for these awesome families.We love being a part of your vacation memories.

Read what more guests are saying about their vacations:
It's the Little Things That Count
Fun and FUNNY Vacation Memories
We Help Create Family Memories
Get Away Today Makes Vacations Easy