Get our 7 best tips for the Disney California Adventure Food and Wine Festival 2020. This year's festival is bigger and better than ever before with an incredible Food Marketplace, new entertainment and so much more. Find out how to see, do and taste it all.
Disney California Adventure Food and Wine Festival 2020
One of our favorite events of the year recently kicked off at the Disneyland Resort, the Disney California Adventure Food and Wine Festival. This year the festival is the longest it has ever been - nearly eight weeks of foodie fun. The event began on Friday, February 28 and continues through Tuesday, April 21, 2020. It is full of tasty food, You won't want to miss it.
To make sure you get to experience everything that there is to offer, we've put together our top tips to help you enjoy this festival to its fullest.

7 Tips for the Disney California Adventure Food and Wine Festival 2020
If you've previously been to the Disney California Food and Wine Festival, you'll notice some changes this year - including some of the cutest Festival kiosks we've ever seen and more events for kids. We've put together our seven tips so you can make the most of your Disneyland vacation during the Food and Wine Festival.
Tip #1 Visit the Food and Wine Festival on a Weekend
Plan your stay over at least one weekend day so you can enjoy one of the complimentary culinary demonstrations. These are included with your admission and are only held on Saturdays and Sundays. This year offers an incredible lineup is sure to be a highlight of the festival. Below are all of the remaining chef demonstration events:
Saturday, March 14 – Celebrity Chef, Restaurateur and Author Richard Blais
Sunday, March 15 – Amy Benson, Chef, Star Wars: Galaxy's Edge
Saturday, March 21 – Celebrity Chef and Actor David Burtka
Sunday, March 22 – Johnny Sequro, Area Chef, Lamplight Lounge
Saturday, March 28 – Celebrity Chef and Restaurateur Wing Lam
Sunday, March 29 – Jorge Sotelo, Executive Pastry Chef, Disney's Grand Californian Hotel & Spa
Saturday, April 4 – Celebrity Chef Shaun O'Neale
Sunday, April 5 – Marcel St. Pierre, Chef de Cuisine, Disneyland Hotel
Saturday, April 11 – Celebrity Chef and Restaurateur Jet Tila
Sunday, April 12 – Markus Meza, Disneyland Resort Candy Maker
Saturday, April 18 – Celebrity Chef, Radio Host and Lifestyle Expert Jamie Gwen
Sunday, April 19 – Chris Maggetti, Executive Chef of Disneyland Park and Gary Maggetti, General Manager, Disney California Adventure Park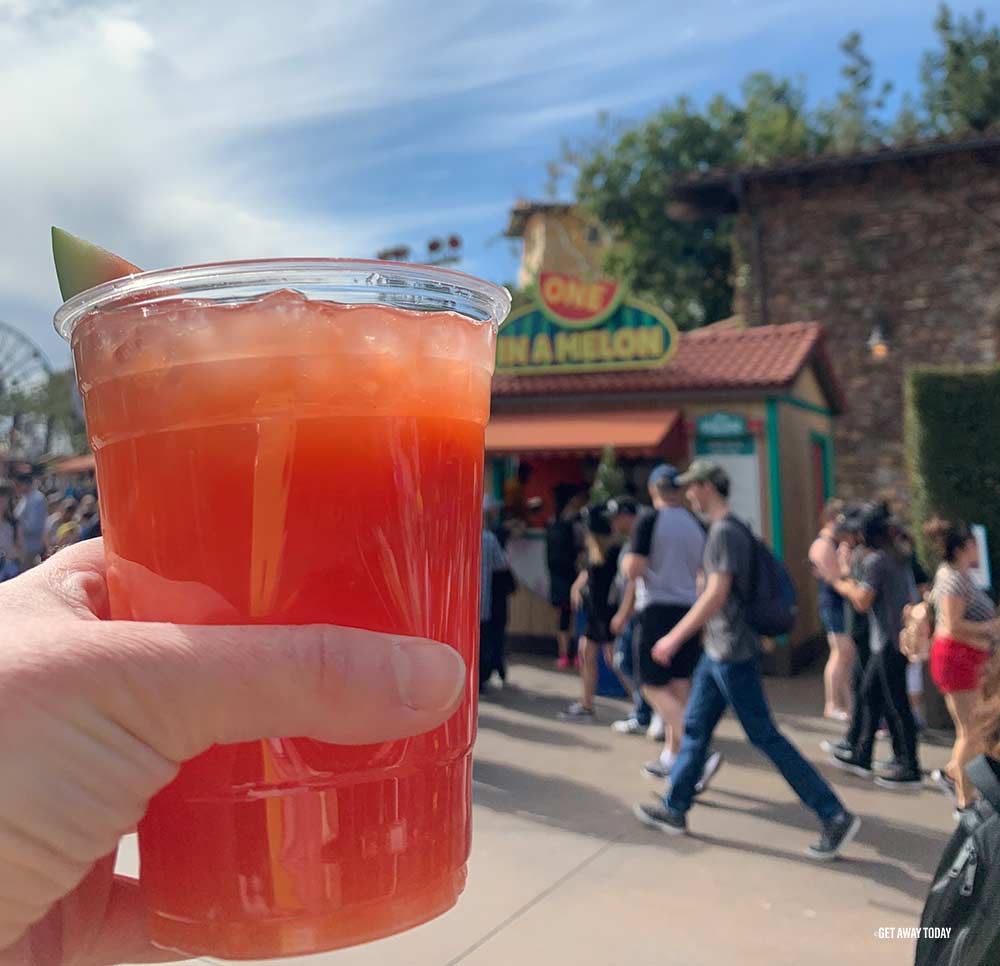 It's important to note that these events are all held on the Backlot Stage in Hollywood Land and do not include any food samples. Space is limited, so you'll want to get there early.
Tip #2 Check the Schedule and Register for any Ticketed Events
There are a handful of special events that require reservations at an additional cost. There are four different types of offerings this year, and they will all likely sell out. The events requiring advance reservations include:
You can click any of the above links to make reservations as long as they are available. If anything piques your interest, we recommend booking it ASAP.

Tip #3 Bring the Kids and Get Them Involved
One of our favorite things about the Food and Wine Festival this year is how they've made it even more fun for kids. Jr. Chef with Chef Goofy is a special experience for kids ages 3-11 that is only available on the weekends. Jr. Chef with Chef Goofy allows kids to get in on the action and get cooking. And here is a bonus: participants get a free, ready-to-eat treat at the end of the show. Chef Goofy is also available for photos, so be sure snap a few pics.
On weekends, Chef Daniella Malfitano teaches Family Time - a live cooking show perfect for older kids. They'll learn how to make an easy and healthy meal at home and, best of all, learn how to connect through food.
These experiences are included with your theme park admission and are offered on a first-come first serve basis. You'll want to get there early as spaces are limited.
And as a HUGE bonus, kids get into the Disneyland Resort for as low as $65 per day with our Kids Spring Sale - that's a savings of up to $111 over gate prices. Our Kids Spring Disneyland Ticket Sale is valid for travel through May 21, which is awesome because it includes the Food and Wine Festival! Don't miss it.
Tip #4 Get a Sip and Savor Pass
If you're going to take advantage of the Marketplace kiosks, and you absolutely should, purchase a Sip and Savor Pass. The Sip and Savor Passes are lanyards that come with a complete festival food guide and have eight detachable tabs. These tabs allow you to receive eight menu items (not including alcohol) from any of the Food and Wine Marketplace kiosks and select other locations for one price. You'll simply go to a kiosk and exchange one tab for one menu item - just be sure to remove the tab from your pass in front of the cashier as they will not accept loose tabs without a pass present as a form of payment.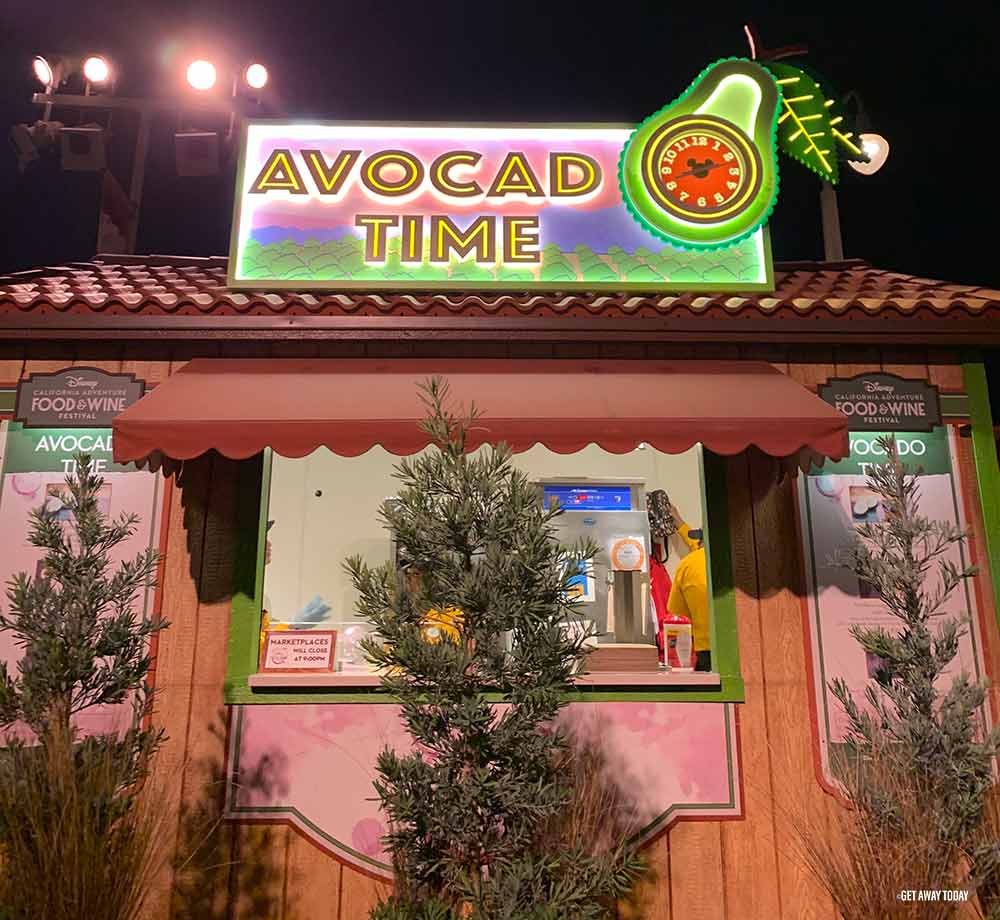 Passes cost $56, which means you'll want to use them for items that are priced at at least $7. Menu items at the kiosks are tapas sizes and are typically priced between $5.50 - $8.50. If you really want to try something that is under $7, we suggest paying for that separately and not using your Sip and Savor Pass, as that will help you save a few dollars.
Sip and Savor Passes can be purchased at multiple locations throughout the park, but our favorite is the Embarcadero right across from The Little Mermaid. There is typically no line and you can get one quickly. The Sip and Savor Pass is easy, convenient, and the remaining lanyard without the tabs makes a great souvenir when you're done. We recommend getting one at a time for your whole party and purchasing another once you've used all of the tabs just to make sure you don't leave any extra tabs unused.
Tip #5 Order in One Place
One of our best time saving tips for the Disney California Food and Wine Festival this year is to order all of your food in one location. It's super easy, but can save you a lot of time waiting in lines. Each kiosk will have two lines; one for placing your food order, and the other for picking up your food order. The good news is, you can order any of the festival menu items from any of the kiosks. If you have a Sip and Savor Pass, it's even easier, because you have the entire Food and Wine Festival menu printed right on it. You'll pay for everything in one place, then they'll give you your receipt with all of the menu items you paid for. From there, you'll take your receipt to each kiosk that you ordered from and just stand in the pick-up line. Watch how the lines are going, because oftentimes the lines will fluctuate throughout the day.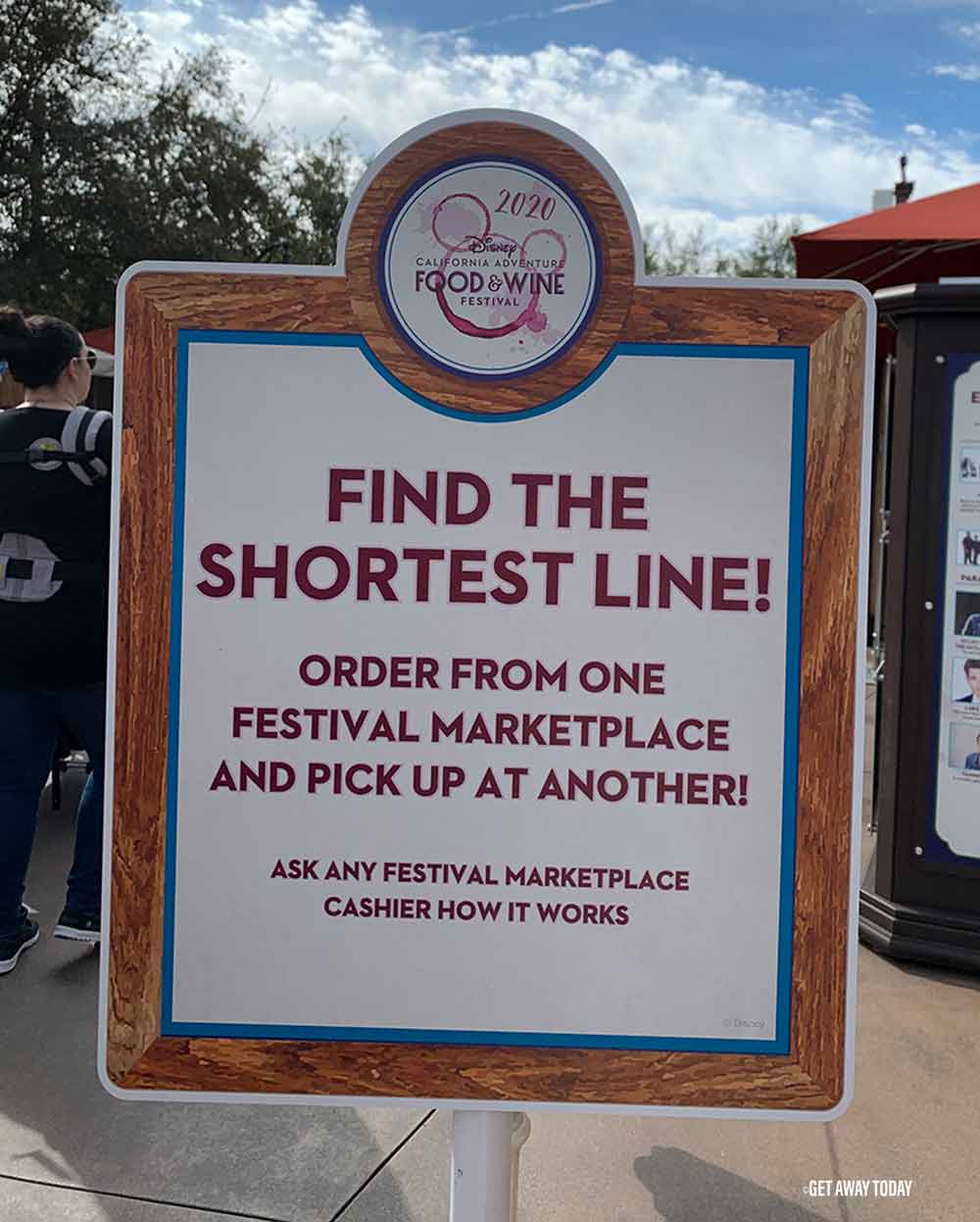 All of the Marketplace kiosks are inspired by California cuisine. Here is a quick glance at all of the kiosks available this year:
Avocado Time
Berry Patch
Cluck-a-Doodle-Moo
Garlic Kissed
Golden Dreams
I Heart Artichokes
LA Style
Nuts About Cheese
Off the Cob
One in a Melon
Peppers Cali-ente
Uncork California

Tip #6 Go For as Many Days AND Nights as Possible
Spread out the fun for as long as you can. We always recommend at least purchasing a 3-Day Park Hopper ticket. That's even more true during the Food and Wine Festival. Trust us when we say that you'll want enough time to sample all of the offerings. And don't worry, if you purchase a Sip and Savor Pass, they're good throughout the entire festival.
In addition to making sure you have enough time to eat all of the food items you want to try, we recommend visiting the Marketplace both during the day and the night. The booths this year are more elaborate than they've ever been before. During the day, you'll find Instagram worthy wall backdrops on some of the kiosks. And at night, the signage is lit up for a whole new effect. The kiosks typically stay open until 8 or 9pm, so just be sure to get your food picked up before closing time.
Tip #7 Experience the Entertainment
In addition to all things food related, the Food and Wine Festival brings some world-class entertainment to the stage. No festival is complete without live music, and Disney California Adventure Food and Wine Festival 2020 brings it. Both Paradise Gardens Bandstand and the Palisades Stage are featuring live music from popular artists. Palisades Stage will feature Phat Cat Swinger, Adelaide Tropical and The Tina Aldana Band. Paradise Gardens Bandstand will present Dylan Carbone and the Estilo Tumbao Band, Carmel Helene, Luke Carlsen, Island Reggae, Tanner Howe, Fete, and Darden Sisters. Be sure to check the daily park schedule while you're there to find out times and talent.
You'll also be able to experience Jammin' Chefs, a show featuring sous chefs Chip 'n Dale that everyone will love. This lively performance takes place multiple times throughout the day right in the middle of the action in Paradise Gardens Park. You can always check the official Disneyland schedule for show times
Booking Your Disney California Adventure Food and Wine Festival Vacation
So there you have it, our top 7 tips for the Disney California Adventure Food and Wine Festival. We think it's going to be the best year of the festival yet. And of course, we'd love to help you get there. Whether you're going with family, friends or as a romantic getaway, we have a package for you. Remember that kids ages 3-9 can visit the Disneyland Resort for as little as $65 per day when they visit during the Food and Wine Festival.
Check out our Disneyland packages online, or call any of our vacation experts at 855-GET-AWAY. Either way, they'd love to help you book your most delicious Disneyland vacation yet.