We have some fun LEGO party ideas to make your next brick party the best one yet. These ideas would be perfect to announce your LEGOLAND vacation, too.
Have your kids been quoting lines from the LEGO Movie? "Come with me if you want to not die," seems to be one of the favorites around these parts! We thought it would be fun to throw a festive and simple LEGO Party. You can use these LEGO party ideas to make exciting announcement of an upcoming vacation to LEGOLAND, or as a great way to reflect on the memories you built on a past LEGOLAND vacation. They would also work perfectly for a birthday party or even a just-for-fun party!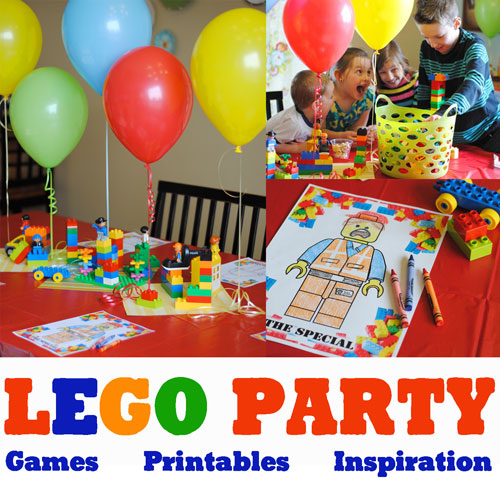 Do you want to join in on the LEGO Fun? Decorating for a LEGO party is easy! Use primary colors as your color palate. Bold bright table cloths and balloons work great. I used the LEGOS we had around the house as the centerpiece for the table and as accents for the snack zone. My kids loved seeing their favorite toys in the spotlight. You don't have to do a lot to make the party feel festive and fun!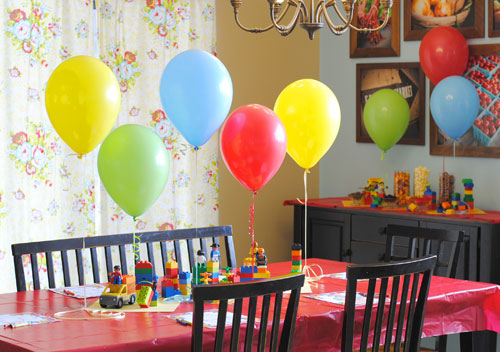 Let your little LEGO fans construct their own LEGO friend with this free downloadable Coloring Page. You can print it here. See what kind of mini-figures are created at your party.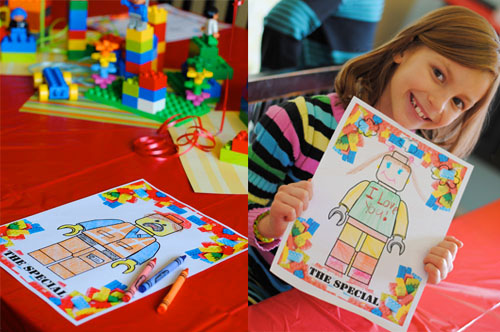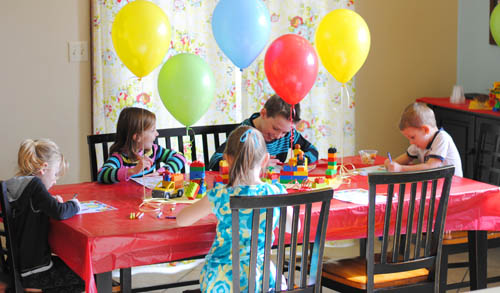 Next, it's time to jump in and be part of the action with this MasterBuilder Game. Print off the LEGO actions sheet here. Let your kids complete the special assignments - one at a time. Players will have to do things like, build a LEGO tower as tall as possible with one hand, build a LEGO Car using only two pointer fingers, or balance a LEGO on the top of their nose. When players complete the missions given they become MasterBuilders!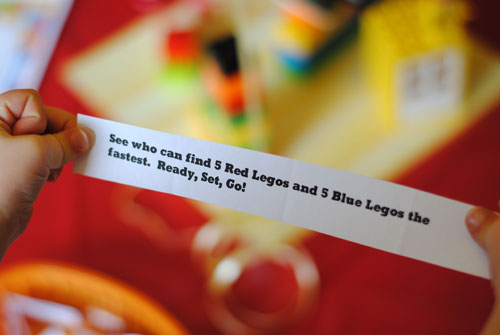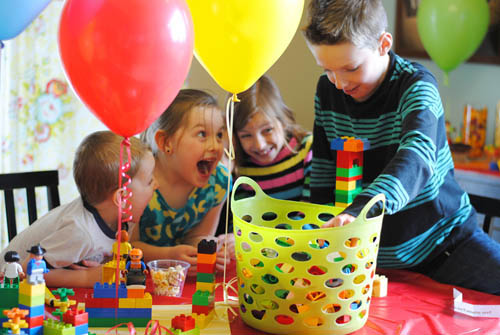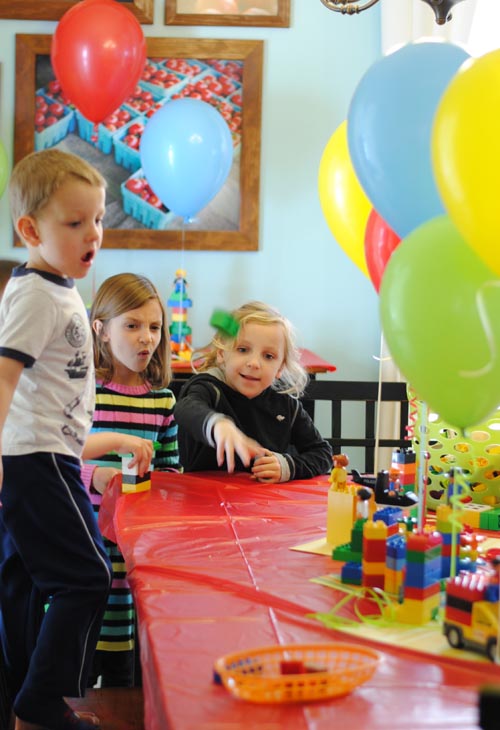 Every party needs a munch mix. Let everyone build their own snack. Pick your favorite ingredients. We like a mix of sweet and salty!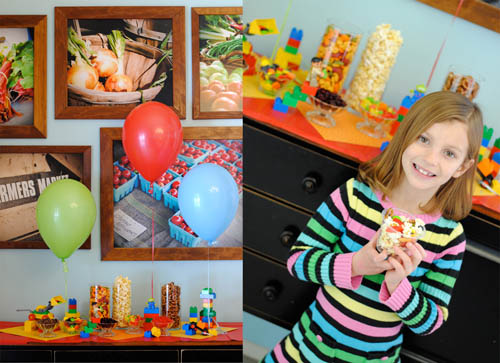 I hope this little mini-party helps your family get excited about the LEGO movie, or even better... a LEGOLAND vacation! For a completely immersive LEGOLAND vacation, stay at the new LEGOLAND Hotel and get special perks like early entry! Let us help you build the perfect vacation including LEGOLAND Resort Park Hoppers with access to the SEA LIFE Aquarium and LEGOLAND Water Park. Book online or call our vacation experts at 855-GET-AWAY.