This DIY LEGO bucket craft is perfect for any LEGO fan. Use it for a LEGO party, trick-or-treating or as storage for your LEGO bricks.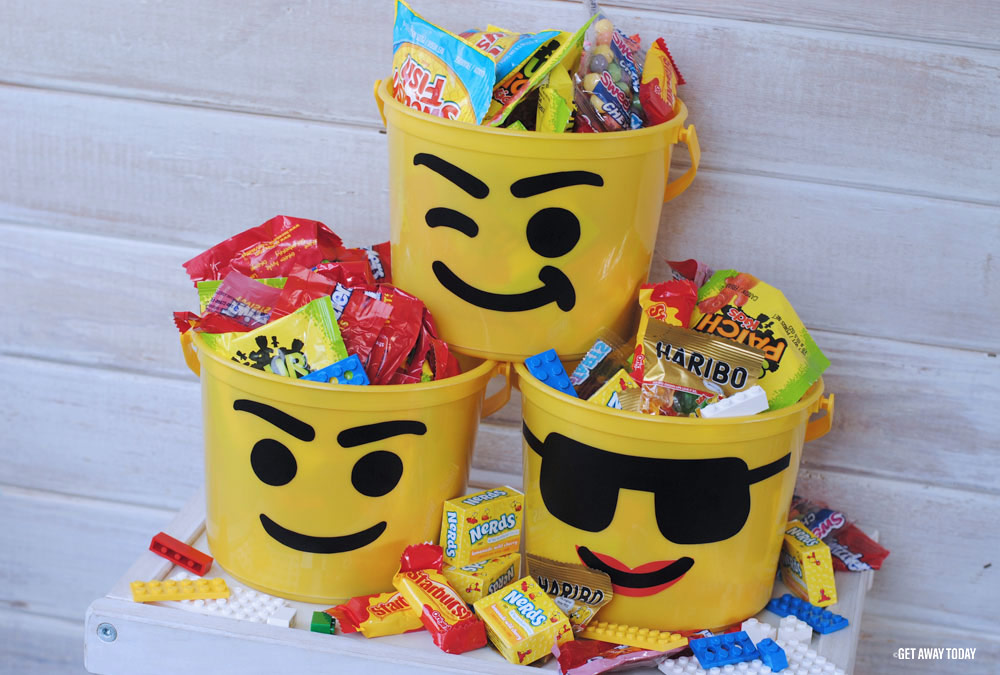 My family is on the countdown for a California vacation. We are planning to hit all the hot spots on our trip, including LEGOLAND. Out of all the places on our list, my crew is most excited about LEGOLAND. I think it may have something to do with the fact that they love to play with LEGOs. They are going to have a ball as we explore the theme park. I can't wait!
My very favorite thing about LEGOLAND is seeing all of the amazing sculptures and structures that are built out of LEGO bricks. It is simply amazing. I love the creativity. It is no wonder that LEGOs are one of the most popular toys in the entire world.
DIY LEGO Bucket Craft
I wanted to do a fun LEGO inspired craft to get the kids excited about our vacation. Since it is almost Halloween time, I thought we could make our own LEGO themed trick-or-treat buckets. LEGOLAND has a fun event they put on during late September and October called Brick-or-Treat Party Nights. Guests can purchase a special park pass to celebrate Halloween...LEGO style!
Brick-or-Treat Party Nights have live entertainment and shows, character meet and greets, costume contests, treat stations (that are loaded with candy), craft stations, dance parties, special seasonal decor, and more! It is the perfect party for young kids and families who love LEGOs.
If you are headed to Brick-or-Treat this fall, or if you just want to make a cool DIY LEGO bucket to use at home, then this tutorial is for you. My kids have been using their LEGO head buckets to tote their LEGOs around the house. It is a quick and simple craft - my favorite kind.
DIY LEGO Bucket Craft Supplies
I ordered my yellow buckets online from Amazon, and they're linked above. I didn't realize they would be small when I ordered them, but I ended up loving the size! They are perfect for kids. The black vinyl is also available online. One roll is plenty! If you are looking for it at the regular store, check by the Cricut machine supplies.
Print the DIY LEGO bucket face templates above. There are four faces to choose from. You could totally just make up your own crazy faces as well. The template is sized to fit a 6-inch bucket. If your bucket is bigger, you may want to increase the size when you set the print settings.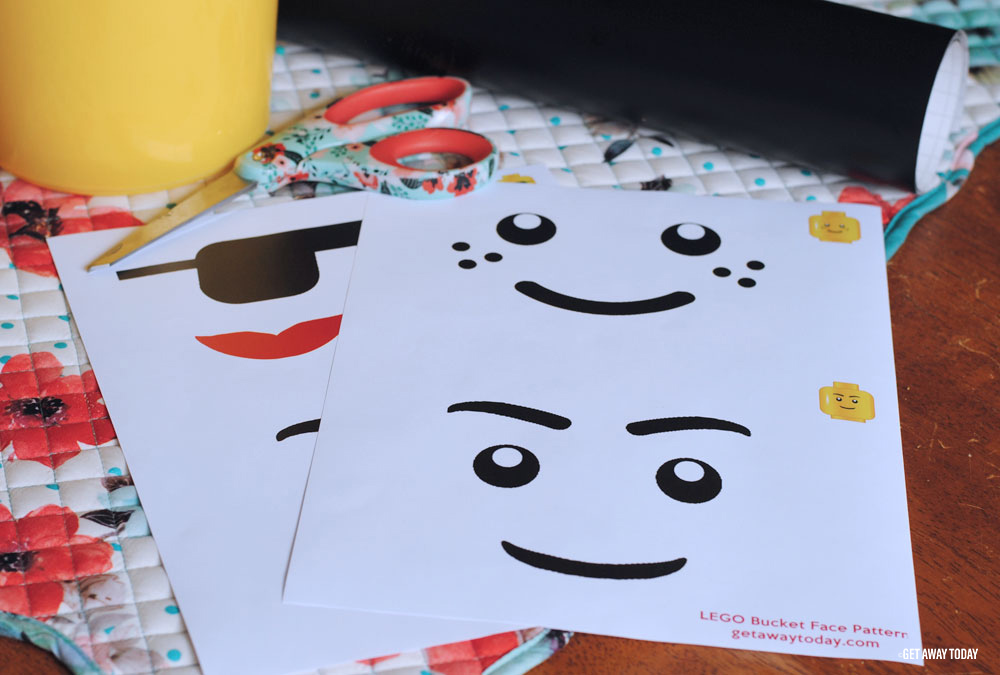 Cut the face from the template.
Lay the pattern onto the back of the vinyl sheet. Trace it with a pencil.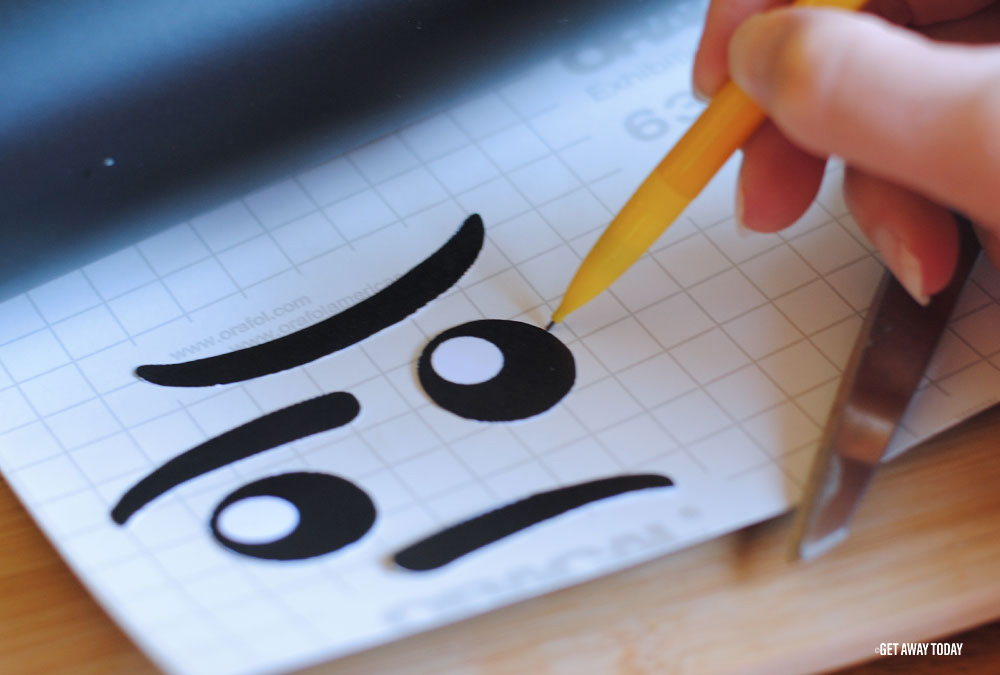 Cut out the shapes. Peel the sticky part off of the vinyl and then place it onto the side of the bucket.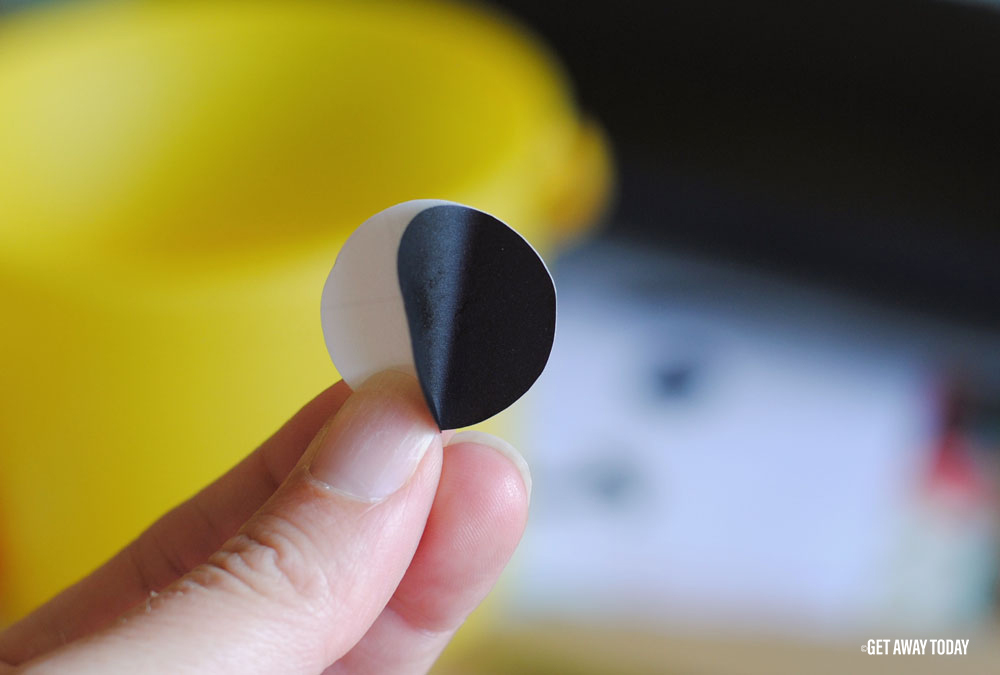 I tried to center the face between the handle connections on the bucket. The vinyl is pretty forgiving, so you can peel it off and make adjustments if needed!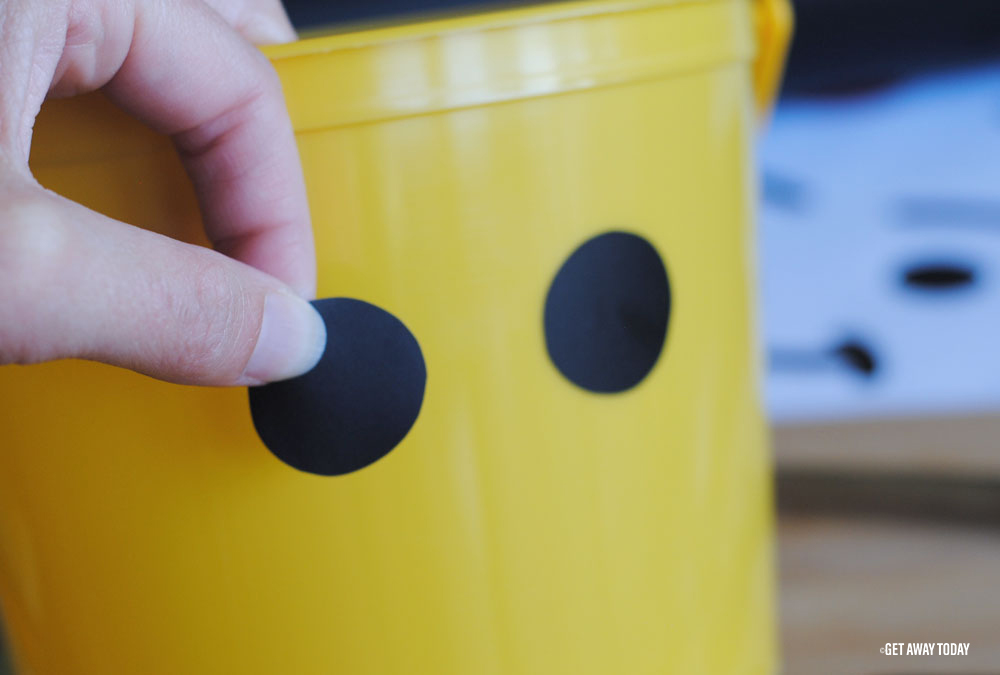 Mix and match the faces to create the perfect LEGO head for you!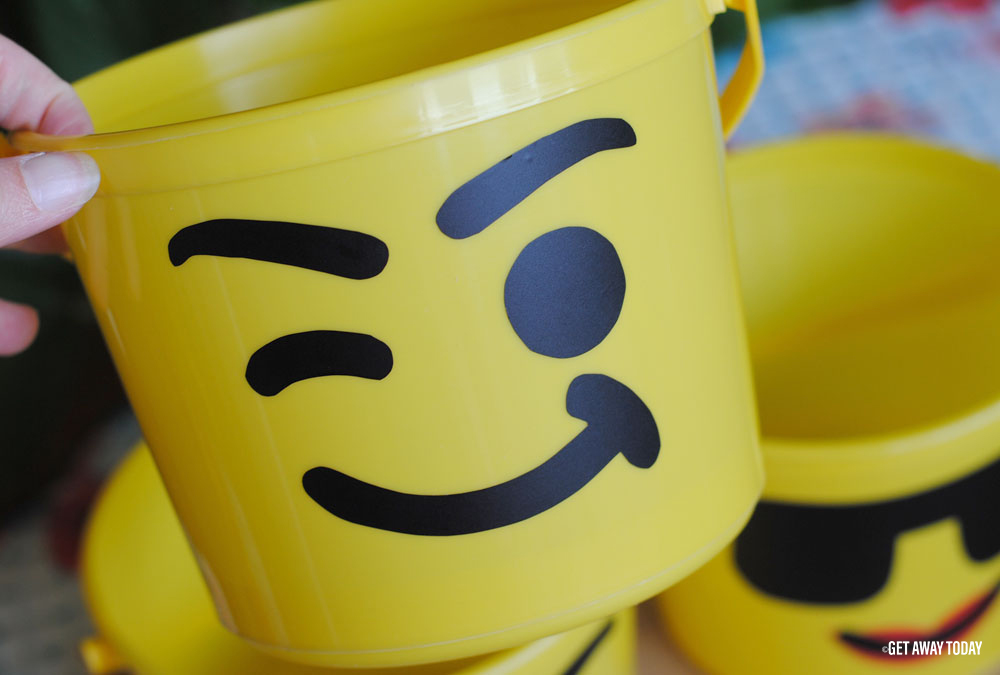 My kids are looking forward to filling their buckets to the very top with candy! I think it is eating the candy that they are most excited about, though.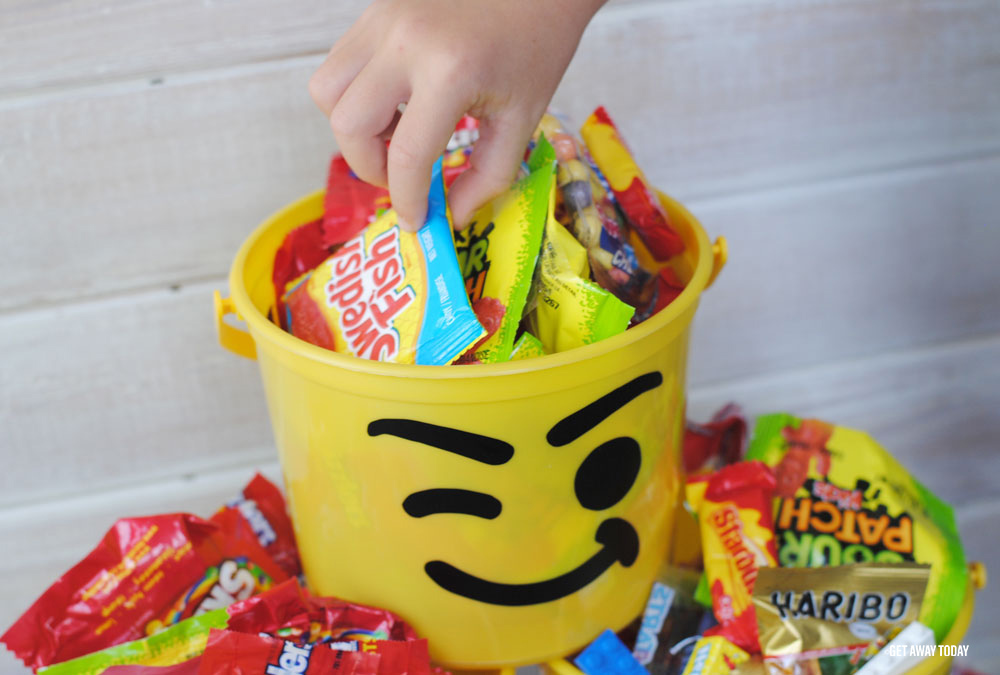 I hope you have fun making your own DIY LEGO buckets. Fill them with treats. Fill them with LEGOS. Fill your days with fun!
If you're thinking about experience LEGOLAND this fall, or even next year, we'd love to help. Our travel experts have all the tips to make sure you have a great time, plus access to our exclusive discounted tickets and rates. You can book any of our LEGOLAND packages online or give us a call at 855-GET-AWAY. Don't forget to check out all of our LEGO-themed fun either. Your whole family will be able to find a craft, countdown or even recipe that will get them super excited for your awesome LEGOLAND trip!