Get ready for a super Disney vacation with this simple Marvel printable countdown.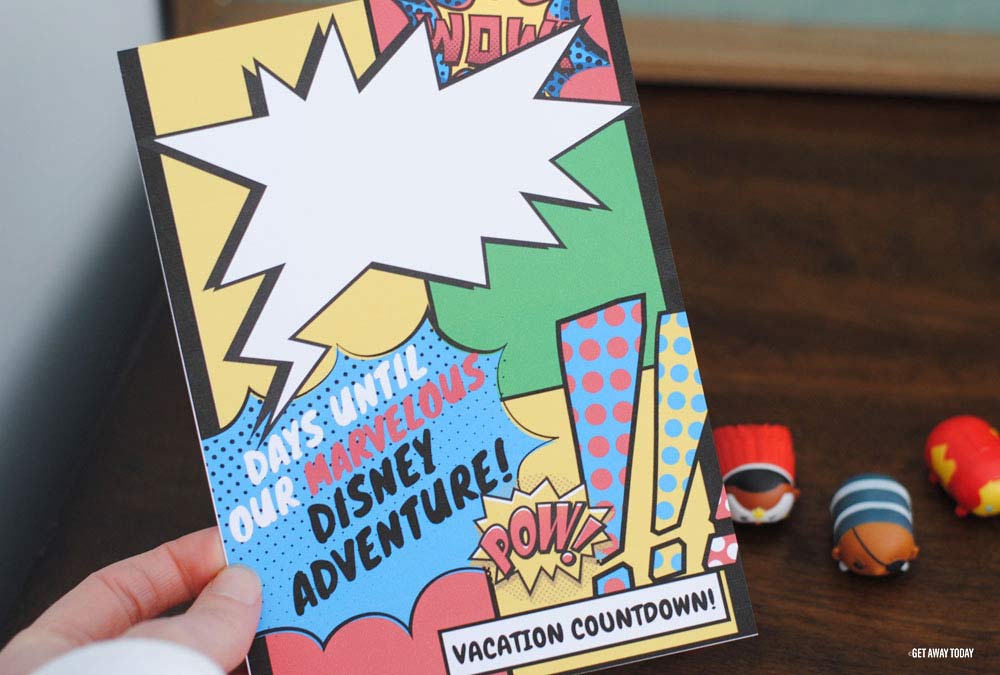 Get excited! The new Marvel Land, officially known as Avengers Campus, is opening this Summer (2020) at Disney California Adventure Park. I am SUPER excited about this new land. My girls have grown out of their adorable princess phase (Boo!) but ALL of my children love Marvel. It is going to be their favorite area in the whole park.
We had the chance to meet some of the Marvel Characters during the Summer of Heroes a few years ago and I even got a little starstruck standing next to Captain America. He is pretty amazing. Can't wait until the Avengers are there full time!
Marvel Printable - Vacation Countdown
While we are all counting down the days until the Marvel Land officially opens...you can start counting down to your own Marvel-ous Disney Adventure with is super hero countdown activity. It is super easy to create and use.
Marvel Printable - Vacation Countdown

To start, download the Marvel printable PDF file here. Print the template onto cardstock paper using color ink.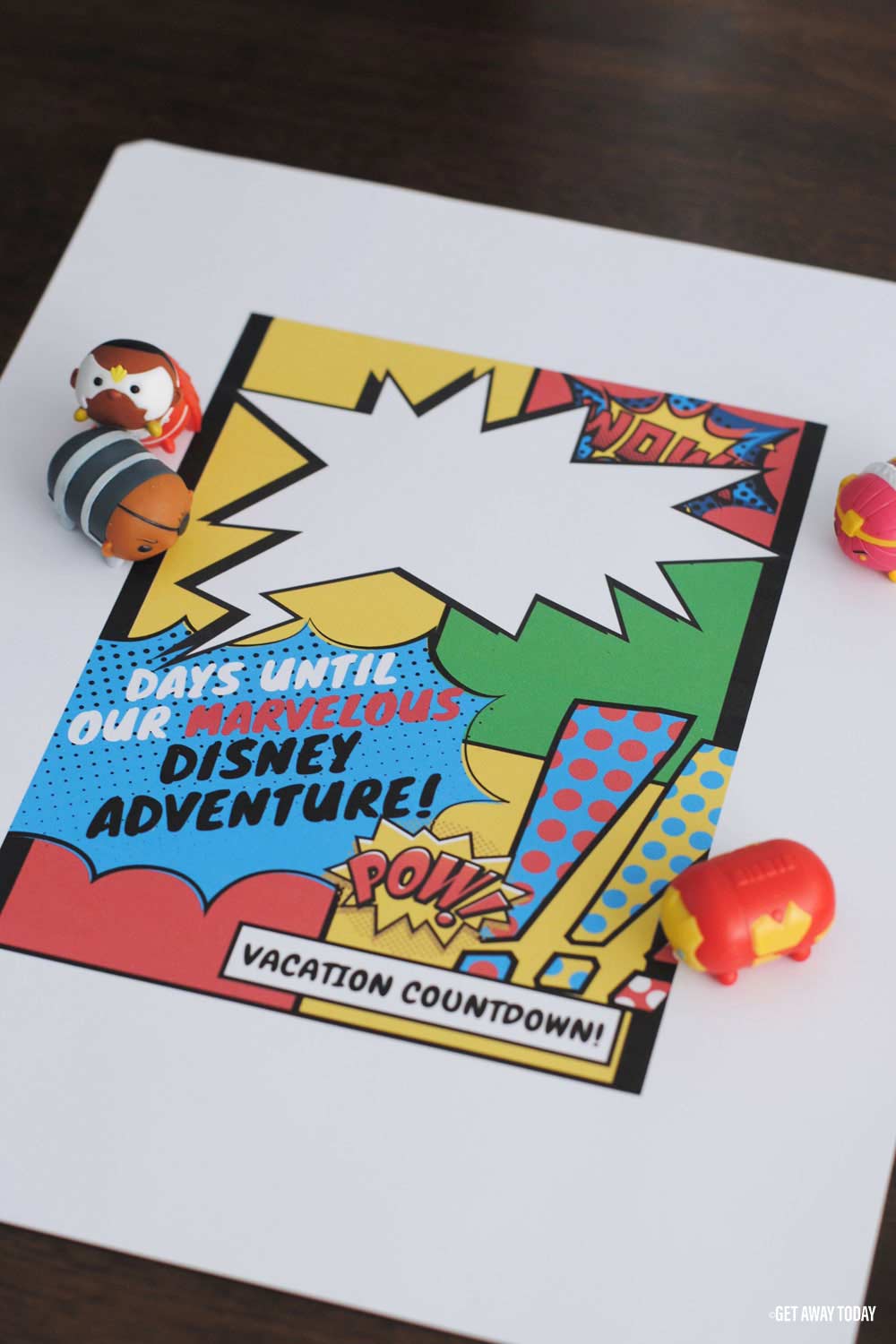 The template is sized to be 5 inches by 7 inches. There will be a big white border around the countdown that you need to trim off. I used my straight edge slicer (find one on Amazon HERE), but scissors are great too!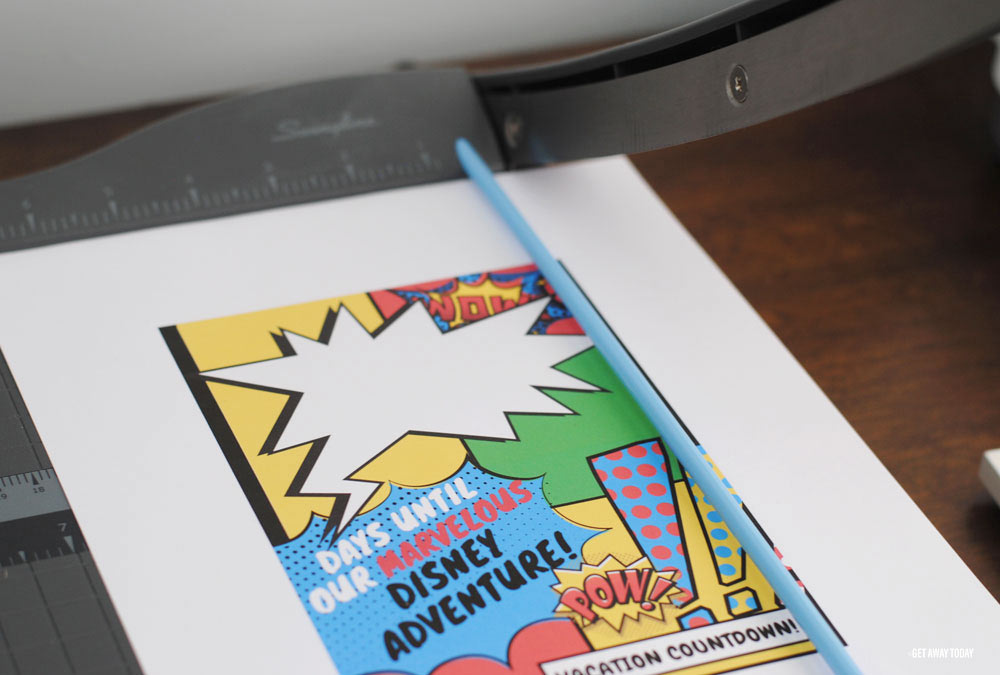 The little paper says, "Days until our Marvelous Disney Adventure - Vacation Countdown!"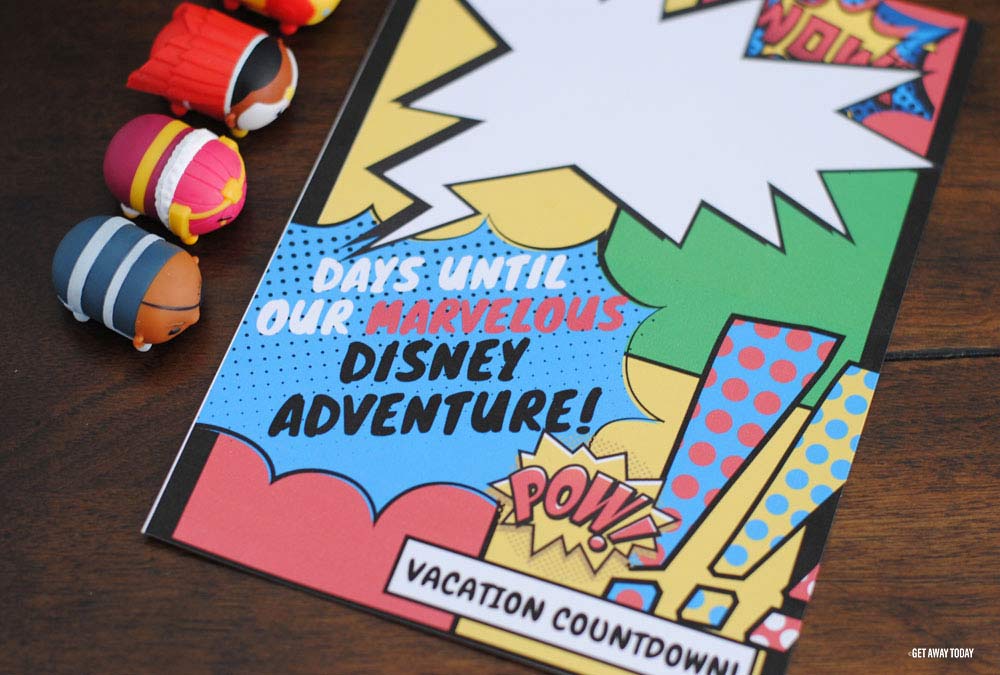 Marvel Printable - Frame It

Place the Marvel printable into a standard picture frame (find one HERE) that is made for a 5x7 picture. Make sure you place the printable in with the correct side at the top!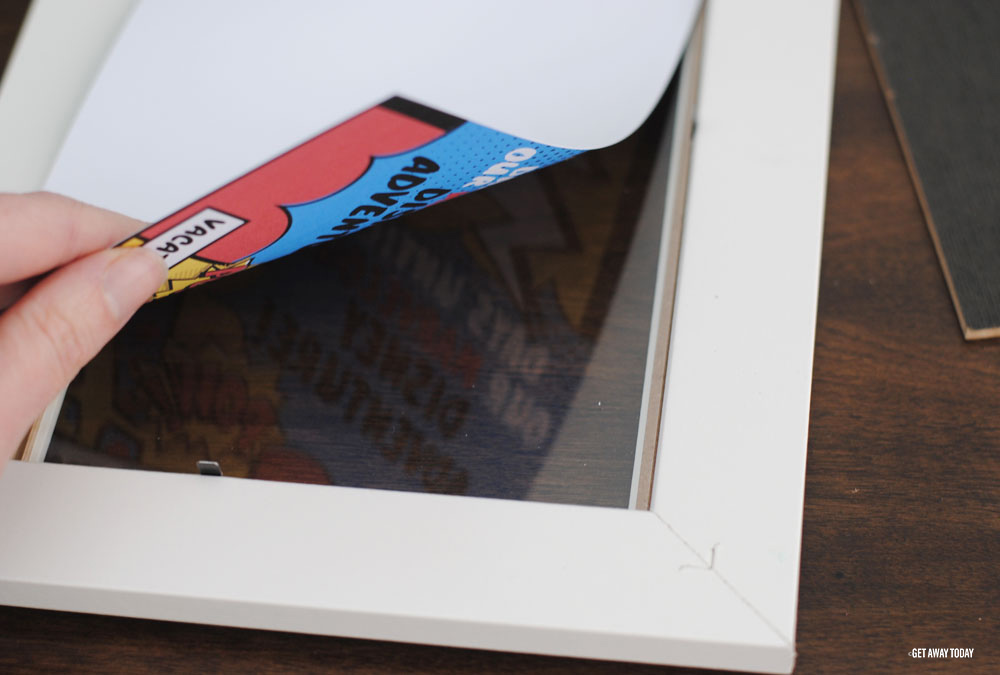 The glass on the picture frame acts as a nice little drawing board. Use a dry erase EXPO marker (find some HERE) to write the number of days until the start of your Marvel Land vacation on the glass area on top of the big white kapow shape.
For example: if your vacation starts in two weeks, you would write the number 14 on the glass. Each new day, erase the number on the glass and write one less in its place. When the countdown gets to zero it is vacation time! The dry erase marker wipes off easily with a napkin.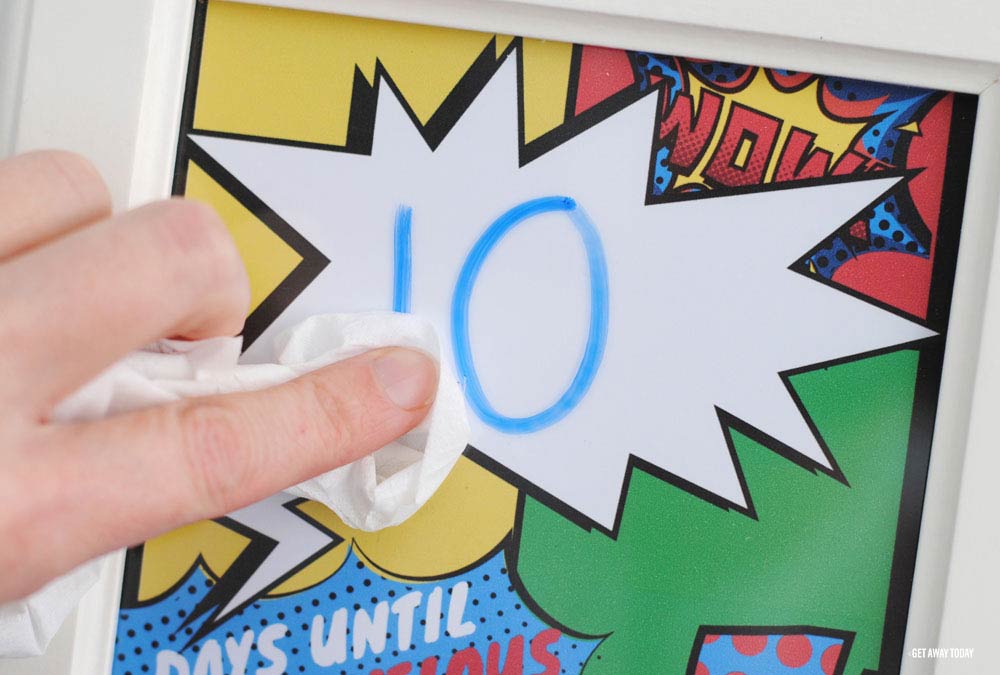 Surviving the wait until a Disney vacation is truly heroic! If your little superheroes like to ask a million times a day, "When do we get to go to Disneyland?" Then, this Superhero Disneyland Countdown is perfect for your family. Simply direct them to check the countdown frame and you are both winners!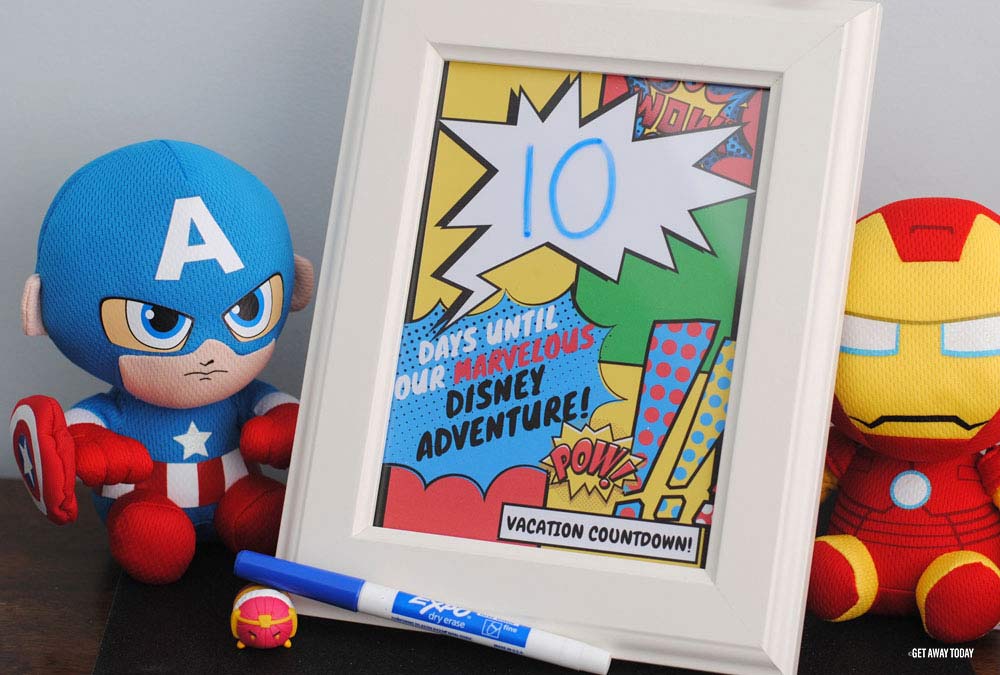 If you are SUPER excited about the new Marvel Land: Avengers Campus too, be sure to check our blog for all the details as they are released! We keep our readers informed about all the latest news! It is going to be a pretty exciting summer at California Adventure Park.