Join us to celebrate five Disney attractions that were created, perfected, and implemented at the 1964 New York World's Fair and later moved to Disneyland for guests to experience. Look for tips, tricks, and information where guests can experience the attractions today and go back in time and experience the 1964 World's Fair attractions.
Flushing Meadows Park in Queens, New York looks familiar to most movie fans. The "bug" that plagued Agent J and Agent K in the 1997 film Men in Black climbed up the famous World's Fair observation towers and flew off in what the film made out to be spaceships that had been placed there.
New York World's Fair and Disneyland
In the real world, the World's Fair opened to audiences on April 22, 1964. The Fair delighted audiences across the globe with new and exciting technological wonders, entertainment and advanced transportation.
In 1964 Disneyland had been opened for nine years, during which time Walt Disney and his Imagineers had become well known for world-class creativity. Many vendors of the World's Fair approached Disney at the fair to be part of the wonder and excitement that comes with Disney magic and creativity.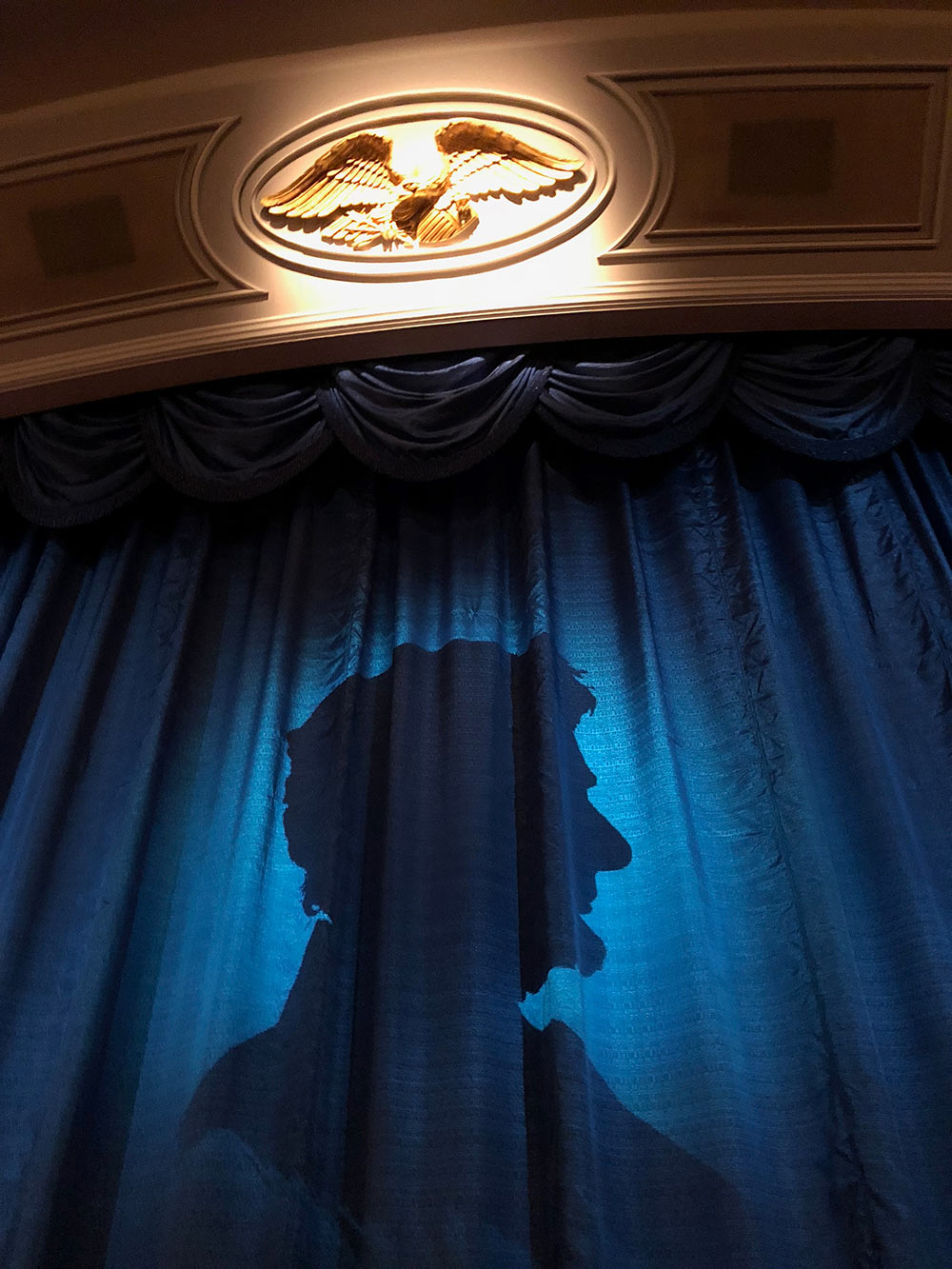 According to a World's Fair brochure, the World's Fair featured four attractions that were built by Disney. These included "Ford's Magic Skyway," "it's a small world" presented by Pepsi-Cola/Unicef, "General Electric's Progressland" which held the gem "The Carousel of Progress," and the State of Illinois' "Great Moments with Mr. Lincoln."
The New York World's Fair became somewhat of a testing lab and learning opportunity for Disney. Walt and Roy Disney had wondered about building a Disney Park outside of Anaheim and thought that the World's Fair would be a great trial run to see how audiences would respond. According to Marty Sklar, long-time Disney Imagineer, in his book Dream It! Do It! he suggested that the World's Fair certainly gave Walt confidence in an East Coast Disney Park. When the World's Fair opened, Walt Disney bought the first piece of property in Florida that would eventually become Walt Disney World.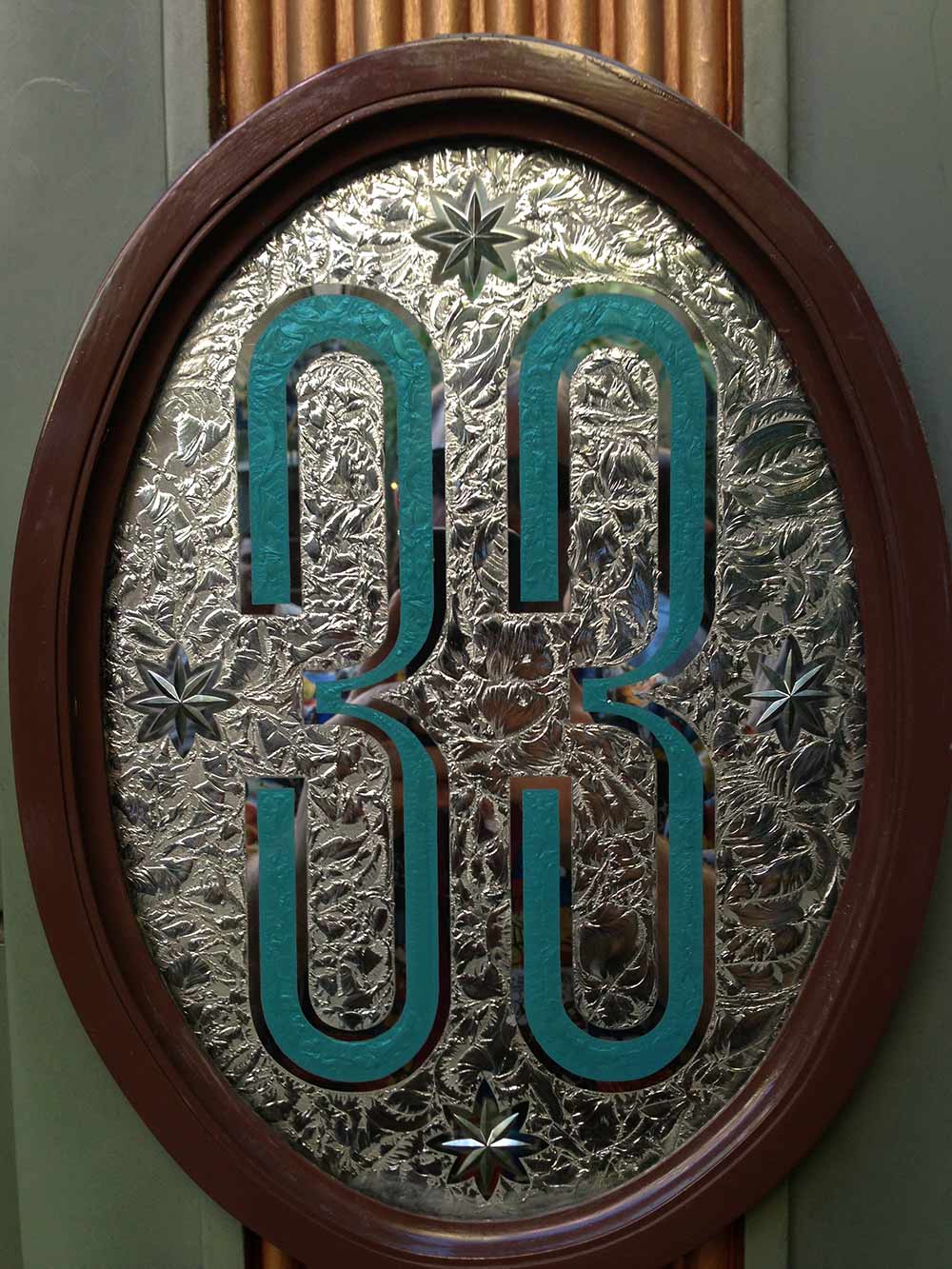 Walt was a student who loved learning from different parks and who gained inspiration from places like Tivoli Gardens in Denmark. In addition, Walt was inspired by the New York World's Fair and found that the sponsor recognition and hosting was something that he wanted to adopt at Disneyland. Many Disney fans believe that the 1964 World's Fair gave birth to the idea of Club 33 which was incorporated into the New Orleans Square/Pirates of the Caribbean expansion at Disneyland. Sadly, the exclusive club at 33 Royal Street did not open until June 15, 1967, just a few months after Walt Disney passed away. However, there is no doubt that the New York World's Fair gave Disney the confidence to continue expanding, growing and adding magic to its experiences.
New York World's Fair: "it's a small world"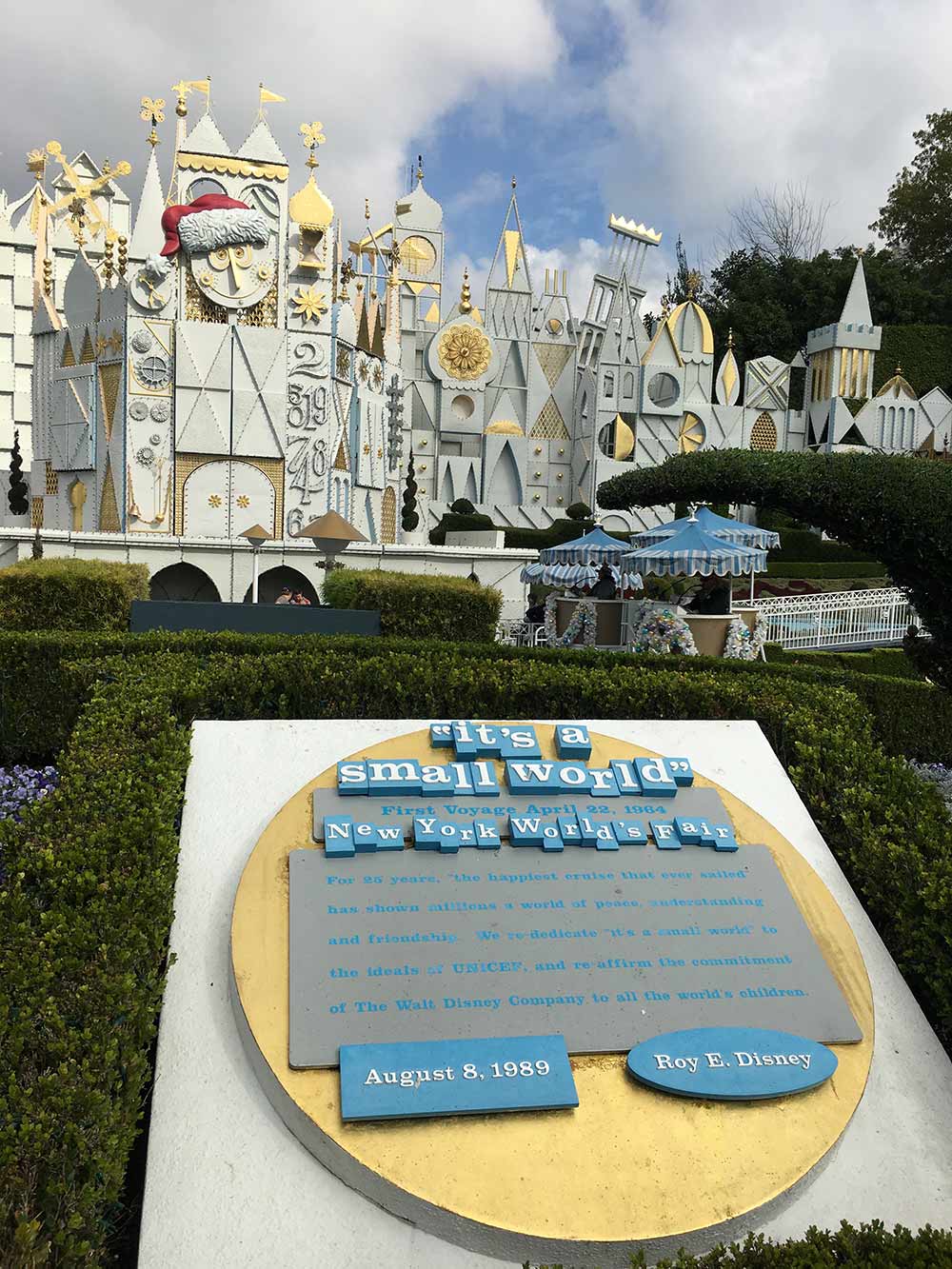 One of the most beloved Disney attractions of all time is "it's a small world." According to Marty Sklar, Unicef contacted Disney to add another attraction to the fair. The Disney Company turned it down, because they were building three other attractions with Ford Motor Company, General Electric and the State of the Illinois. When Walt Disney discovered the compnay declined the offer, he contacted Unicef himself and committed the Disney Company to it. Sklar said, "At that point, we had less than a year to build it, we thought Walt was crazy." Disney fans everywhere are glad that Walt insisted on building the attraction. "it's a small world" featured dancing dolls and animated toys, which became the hit of the World's Fair and still exist in the hearts of nearly every Disney fan.
While sitting at the D23 Convention in 2013 Richard Sherman commented about writing the famous song "it's a small world" with his brother Robert. He mentioned that "people either love us or hate us… we wrote the song so that it could easily be translated into many languages." And it has! According to Sherman, because of the way the Disney Resort hours are set up throughout the world, "it's small world" is playing somewhere in the world 24 hours a day!
After the New York World's Fair, "it's a small world" was installed at Disneyland with a few changes, but guests can certainly get an idea as to what it might have been like to experience the attraction at the World's Fair! The message the attraction brings to the world, that we are all similar and are part of one world, still resonates with audiences and the political climate today.
New York World's Fair: Great Moments with Mr. Lincoln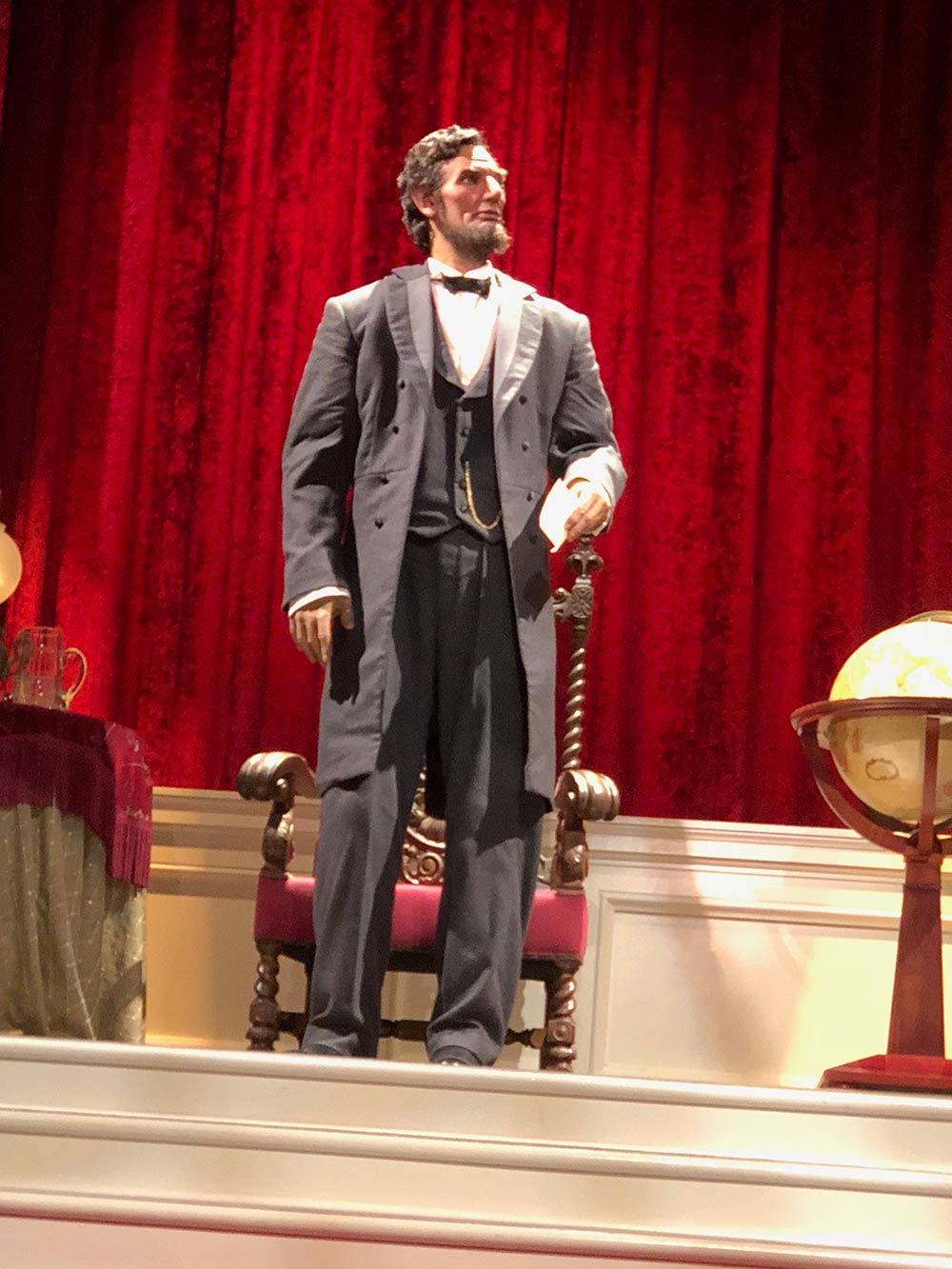 In 1963, Walt Disney opened the Enchanted Tiki Room, which was created using a "music box bird" as inspiration, inspired by one of Walt's trips to New Orleans. Disney wanted to "plus" audio animatronics and create a life-size human attraction. The attraction was so well received guests reported that Mr. Lincoln stood up and walked around the stage! After the fair, Mr. Lincoln was installed on Main Street, U.S.A.. Guests can not only go back in time to the World's Fair in 1964 and experience the attraction, but some say that guests can go back to the 1860s because of the spot-on likeness of the President. Imagineer Blaine Gibson sculpted President Lincoln from a life mask of Lincoln that was cast in 1860.
New York World's Fair: The Carousel of Progress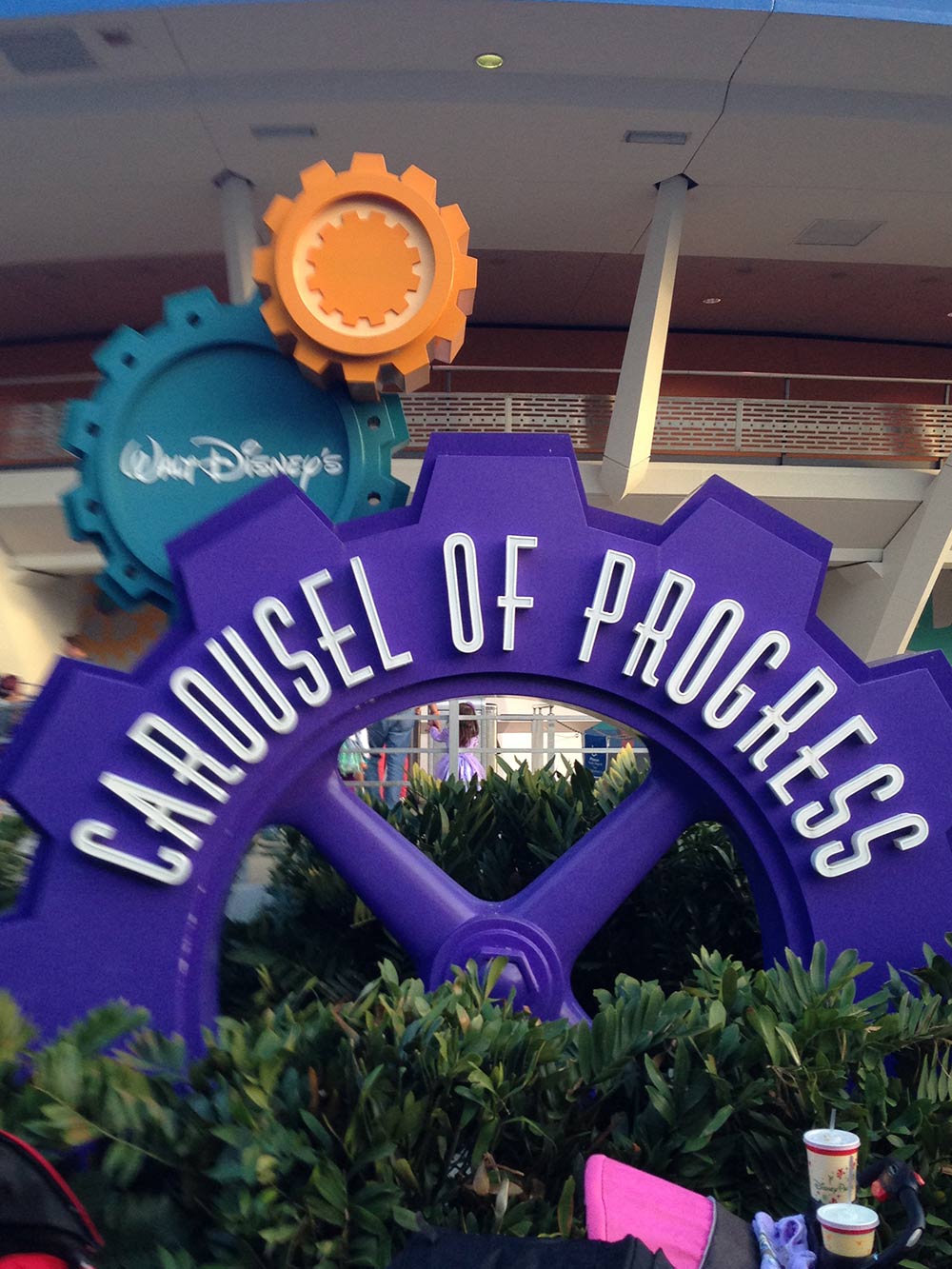 The Carousel of Progress featured an entire family that told the story of the progress of household items. At the New York World's Fair, guests sat in one of six 240 seat auditoriums, and the auditorium moved from stage to stage. The seats moved guests from a world before electricity in 1890s, to the early days of electricity in the 1920s, then to the 1940s, then to the 1960s. The idea was to show that life improved over the years because of new technologies. Another song written by the Sherman brothers featured a "Great Big Beautiful Tomorrow!" After the fair, the attraction was moved to Disneyland, where the Star Wars Launch Bay is now located, and then moved to Disney World where it can still be experienced, complete with updated electronics and technology!
New York World's Fair: Magic Skyway
Ford's Magic Skyway featured an attraction that took guests through history introduced by Henry Ford II. Ford introduced Walt Disney's Magic Skyway that has taken humans "from a dark and distance yesterday to a bright and promising tomorrow." The attraction picked up guests in convertible automobiles and took them back in time to the primeval world and introduced guests to dinosaurs and cave men. Guests can still see parts of the attraction on the Disneyland Railroad, between Tomorrowland and the Main Street Station, complete with many of the original dinosaurs and décor that appeared on the Magic Skyway at the New York World's Fair.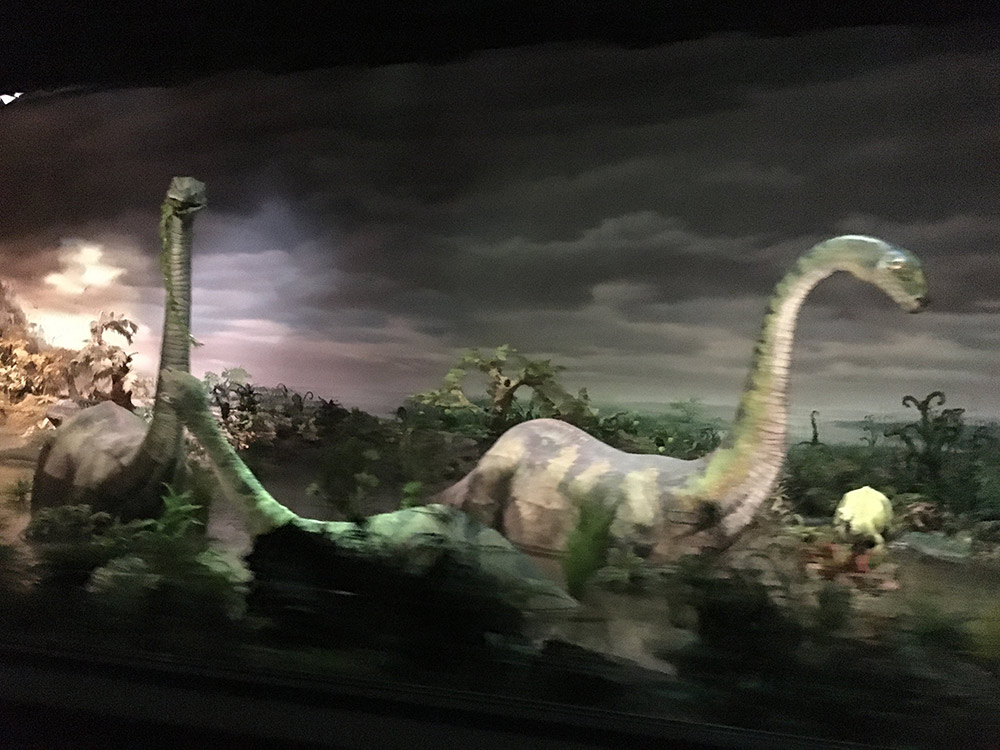 Part of the fun of Disneyland is that guests get to experience history through a living historical museum! Guests get to go back in time and experience a steam locomotive, a steam-driven river boat, feel what it was like to be a guest to the park in 1955 or experience parts of the New York World's Fair in 1964. Either way, there is something for everyone at Disneyland. It is certainly a place where "age re-lives fond memories of the past, and youth can savor the challenge and promise of the future."
To step back in time, or see visions of the future, get your Disneyland tickets with Get Away Today. The travel agents will help you and your family with every detail you need to choose a fun adventure for your next vacation. They can help you choose from a number of hotels near Disneyland, and help you save on Disneyland tickets and more.