Pete's Dragon 2016 is one of the most highly anticipated classic Disney remakes. Disney California Adventure Park is one of the first places you can see an extended preview before the film comes to theaters on August 12.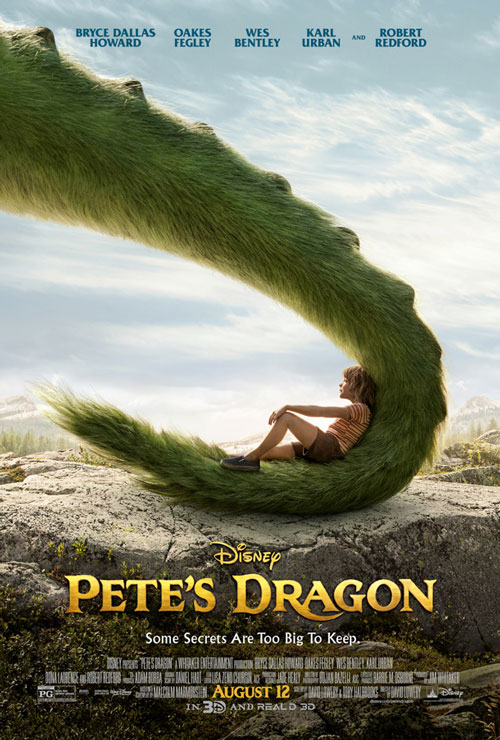 Image credit: Disney Blog ©Disney
Preview scenes from Disney's all-new Pete's Dragon 2016 are currently showing for just a limited time at Disney Parks including Disney California Adventure Park at the Disneyland Resort in California and Disney's Hollywood Studios at the Walt Disney World Resort in Florida.
In Florida, a preview of Pete's Dragon 2016 is temporarily part of the One Man's Dream attraction, which guides families through Walt Disney's life and Disney history. Once you've explored the gallery, you can watch a special extended of the preview. Previews are shown every 15 minutes and it's a great way to escape the summer heat!
Over on the west coast, you can catch a special 10 minute extended preview of Pete's Dragon 2016 in Disney California Adventure Park at the Sunset Showcase Theater in Hollywood Land.
The Sunset Showcase Theater was formerly the Crown Jewel Theater that housed For the First Time in Forever: A Frozen Sing - Along Celebration, and before that it was the Muppets -3D Theater. If you haven't been to the park recently, head over to whichever show (Frozen or Muppets) you remember last, and you'll be in the right place.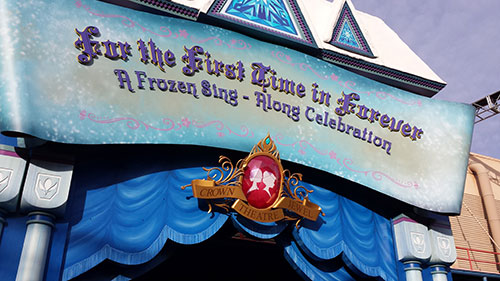 Shortly before Frozen - Live at the Hyperion opened, the Crown Jewel Theater made the transformation to the Sunset Showcase Theater, which is what it is intended to remain indefinitely. The first extended preview shown in the newly renamed theater was Disney's Alice Through the Looking Glass.
Make no mistake that the Pete's Dragon 2016 preview at the Sunset Showcase Theater will be a normal preview experience. The preview is 10 minutes long, which will give you a true feel of the film. This one is extra special as it will also be shown in 3D and features special in-theater effects. You won't want to miss it!
In the meantime, you can get excited about the special preview and the full movie by watching the official trailer for Pete's Dragon 2016:
We're so excited to be reintroduced to Pete and his dragon Elliot, who you may remember as one of the stars of the original Disney's Electric Light Parade! You can still see Elliot most nights as he makes his way down Main Street U.S.A., in the Magic Kingdom at the Walt Disney World Resort.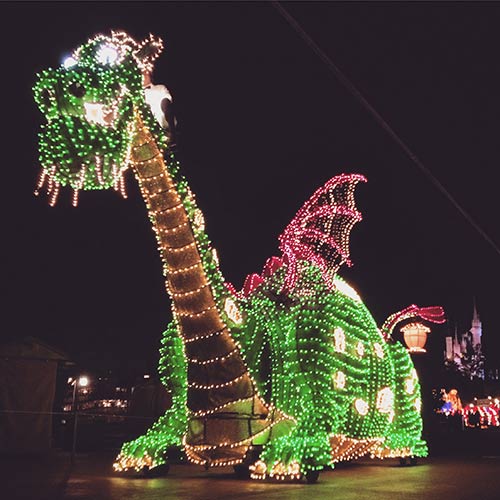 No matter whether you decide to watch the special preview in Florida at the Walt Disney World Resort or in California at the Disneyland Resort, you'll want to hurry. While a closing date for this special engagement hasn't been announced yet, chances are it may only last a few weeks past the official opening date of August 12. It could even be sooner! If you don't have your vacation booked yet, we'd love to help! Book any of our Disneyland packages online, or call our Disney Experts at 855-GET-AWAY for personalized help booking your Disneyland or Disney World vacation!


Check out these other great articles: