"Thank you for great service in booking our trip, we had a great time!!
Best,
Renae R."
"I'm well pleased with the service from Get Away Today. The whole experience was superb and am so thankful. I will definitely recommend this company to my friends and family. Again, thank you for your help.
Tolu O."
"You guys are the best! You made it so easy to plan my
family vacation to Disneyland
and it was so nice to have everything taken care of once we got there. You have a new lifelong customer, me! I am already thinking about
DisneyWorld!
:)
Sincerely,
Peter"
"These are our four granddaughters that you helped us surprise. We all had a great time!! Thanks for all your help!!
Rich B."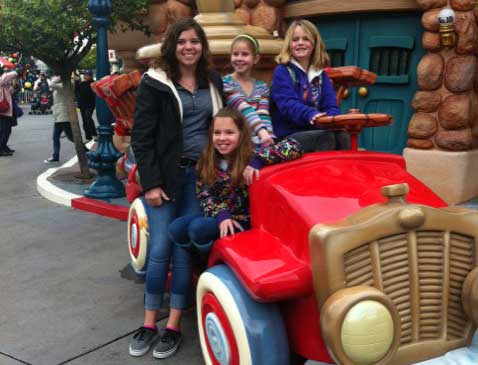 "Our trip was so great!! Thanks to Get Away Today they made our trip so stress free!!! We were in some of the nicest rooms ever. Great pricing and discounts!! Will be using them again in the near future when we book our
trip to Hawaii
!!
-Maria B."
Making vacation dreams come true is our specialty and we love to hear from our guests when they return - even if it is just short and sweet! We do our best to make family vacations as affordable as possible by negotiating reduced rates and exclusive benefits like free breakfast and free parking at hotels. We also offer discounted tickets and give free gifts with our vacation packages. Our reservation agents visit our most popular destinations annually so they can give you personalized care with expert advice. Take advantage of our specials and service, then let us know all about your vacation and you could be the next family featured on our blog!

Read what more Get Away Today Customers are saying:
Get Away Today Guests Love Cars Land
Easy, Affordable and FUN Disneyland Vacations
Legoland: Building Great Vacation Memories
So Fun, So Easy, and Added Savings!