Hawaii is one of the most popular destinations around the nation, and for good reason. If you're thinking of visiting the islands, you'll want to check out our guide on the best time to go to Hawaii.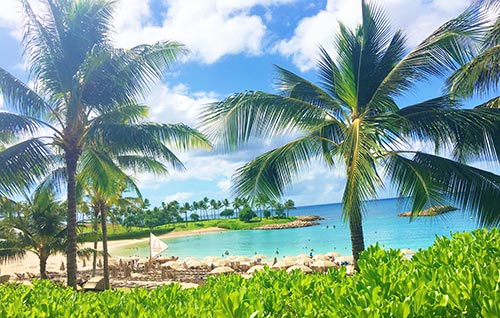 Truthfully, there's never a bad time to visit Hawaii. No matter what time of year, there's likely to be warmer weather and a beautiful beach or two. However, the weather still does fluctuate – along with the crowd and pricing levels. To help you plan the perfect Hawaiian vacation, we've put together a guide on when to go.
So put your feet up, start sipping on a tropical drink and take a few minutes to plan your next Hawaiian vacation.
Our Guide to the Best Time to Go to Hawaii
March – May:
If you're thinking of visiting the Hawaiian Islands in March, April or May, we have everything you need to know. While the islands will each have slightly different weather and crowd levels, spring is a pretty consistent time across the board.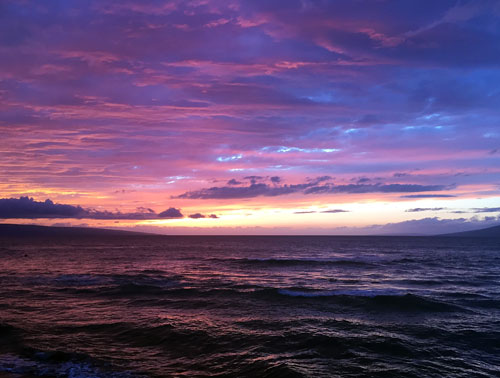 In March, you're likely to see a bit more rain as that's the last month of Hawaii's rainy seasons. Don't let this deter your vacation though – it rarely rains in one spot for more than three days. The average temperature stays in the mid-70s to lower 80s for March, across each island. Since March is when many spring breaks and school holidays occur, you can expect higher crowd levels throughout the month.
April is touted as one of the best months to visit many of the islands since the rainy season is ending, whale season is still going strong and crowd levels tend to fall. Average temperatures on each island hang around the mid-80s mark, with less precipitation than the month before. While some school breaks do occur during the first of the month, most are finished by mid-April. Which means that crowd levels, and typically pricing, also tend to drop after mid-April. If you're looking for great weather, whale watching and better pricing, April may be the best time to go to Hawaii for you.
May is another great month to visit any of the Hawaiian Islands. Summer is just about to begin, it's the last month to watch the whales migrate and prices still tend to be lower. If you're looking to avoid any chance of summer crowds (or pricing), visit the islands from the beginning to middle of May. You'll still experience the warmer temperatures with lower precipitation rates, without paying the premium summer price.
June – August:
While June, July and August are typically some of the months that cost more, you can still find great deals. Plus, it can be worth it when you consider the high temperatures, lack of rain and amount of attractions open. Visitors can experience longer hours at hotspots like the Polynesian Cultural Center and will see even more options for luaus and cultural celebrations.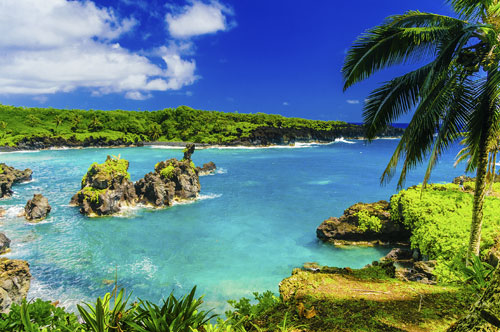 If you're looking to experience the high temps and low rains of the summer, but hoping to avoid the peak cost, try visiting in mid-August. Since some schools are back in session, the wave of travel begins to ebb. Which means prices tend to drop! But again, the price increases aren't always that much for peak season, and may be worth it when you consider not having to take any of your family out of school or plan around school activities and sports.
September – November:
Fall is another great time to visit the islands, with some even arguing that this is in fact the best time to go to Hawaii.
September and October both promise temperatures almost as warm as the summer, with averages of mid-80s across Maui, Kauai, Oahu and the Big Island. While crowd levels are typically lower during these months, the annual Ironman Triathlon event that occurs on the Big Island in October can draw more people.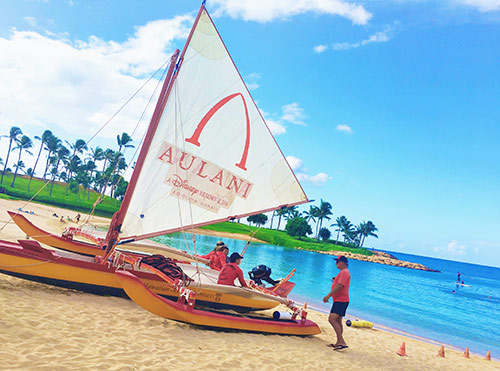 November is another fantastic time to visit Hawaii, since you'll be enjoying the last of the dry season and likely still escaping colder temperatures from your hometown. While you may see more rain and a few more people as November draws to a close, the pricing is usually lower. Just be aware that Thanksgiving and the week following will have higher prices and higher crowds as many like to escape to the tropical paradise to celebrate the holiday.
December – February:
The beginning of the holiday season bring winter to the Hawaiian Islands, one of the busiest times of the year for tourism in Hawaii. While the winter is the rainy season and does bring high levels of precipitation to all of the islands, it also brings the mildest temperatures and whale watching season. Plus, where most states are cold and dreary, the islands are enjoying a balmy mid-70s or higher. Hawaii is the perfect escape for the holidays, which is why so many name December and January as some of the best times to go. Visitors will see higher pricing during the winter due to the popularity, but the experiences of seeing humpback whales cresting the waves and of sitting poolside while everyone else shares about the snow are definitely worth it.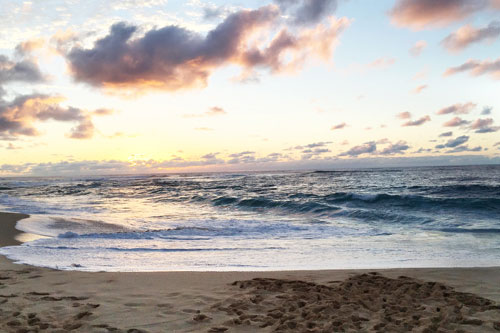 In the end, we always like to say that the best time to go to Hawaii is when you CAN go. Even in the busiest of peak seasons, you can find great deals to Hawaii. Especially since more and more airports have begun to offer direct flights.
And, if you're worried about rain, remember that each island has a leeward and windward side. The leeward side will be drier, while the windward side tends to be wetter. So, even if you're visiting in the middle of rainy season, it's likely you can avoid a ton of rain. Or, as the locals like to say, just drive a few miles down the road. The islands are full of microclimates. Which means you might see snow on the summit of Haleakala on Maui, but have sunshine at the base. Kauai is a great example of this as well; Mount Waialeale is one of the wettest spots on the entire planet, but Waimea Canyon is almost a desert just a few miles away.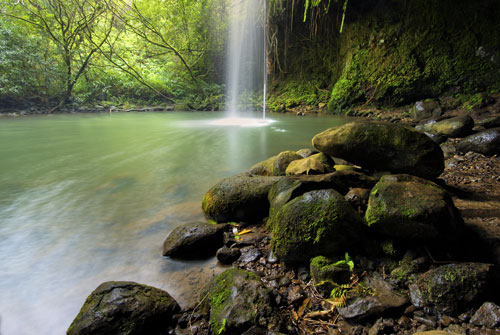 With so many different temperatures and climates, you can really see almost a whole season's worth of weather on the islands. That, combined with always fluctuating prices, really does make any time the best time to go to Hawaii. To start planning your Hawaii vacation, visit getawaytoday.com now. Or, call our travel agents at 855-GET-AWAY. We have many agents who have been to the islands themselves and can share everything you want to know.

Check out more tips and tricks to make your Hawaii vacation the best yet: