If you haven't heard,
the Wizarding World of Harry Potter is coming to Universal Studios Hollywood
on April 7, 2016. To say that our office is excited is an understatement. Because our office is full of vacation wizards and witches, we each created our own wands to celebrate the opening that will be here before we know it. They turned out just as unique and beautiful as the wands at Ollivanders. And when you see how easy they are, you'll think we're magic.
The first steps in any project are to plan and get your supplies together, and it's possible you already have most of them around your house. Accio supplies!
Here is what you will need:
Printer paper
Elmers glue
Hot glue gun/hot glue
Acrylic paints (a variety of browns, greys, black and white)
Paint brushes and/or sponges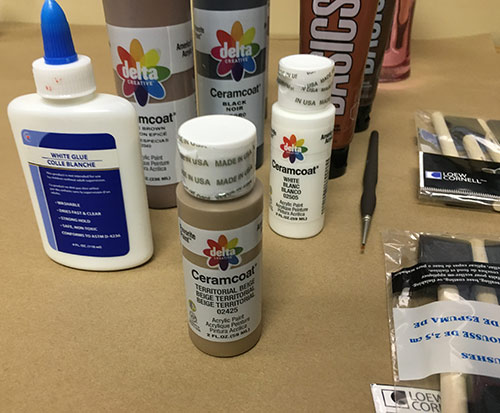 Step #2: Grab piece of paper and glue along two sides, one long and one short side, to make an "L."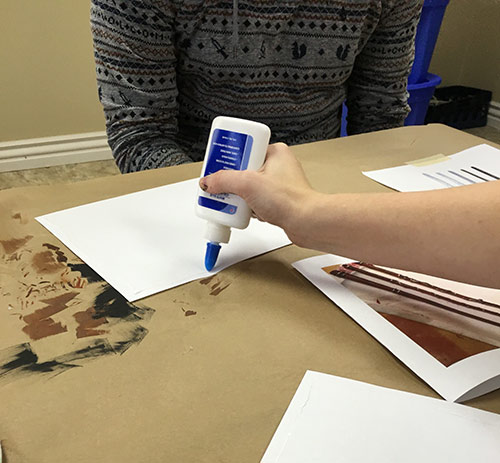 Step #3: Start rolling paper from the opposite (non-glued) corner to desired shape and size. This will be the base of your wand. You can roll it really tightly and even to make a skinny straight wand. Or, roll at an angle to make the top small and the bottom wider.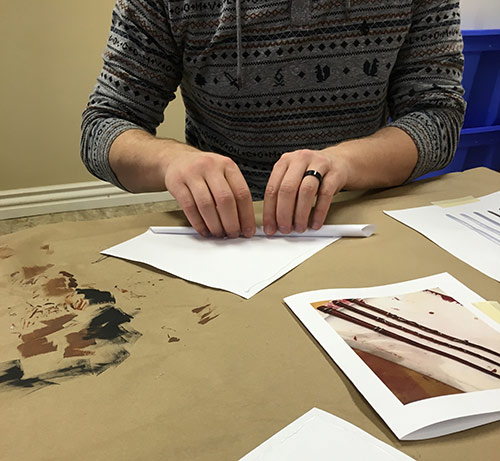 Step #4: Once you reach the end of rolling, pat the glue down and let it dry.
Step #5: While you are waiting, you can fold in both of the ends of the wands. Look at both ends and fold the excess paper into the holes. Then fill in both sides with hot glue to create the ends of your wand.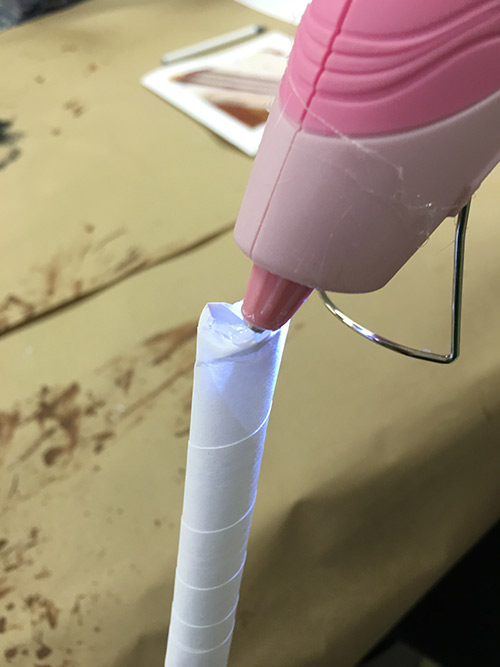 Step #6: Now that the glue is dry, put a base coat of paint on your wand. We recommend a light color just to get started. This does not need to be perfect, just something to cover up the white. Set aside and wait for the paint to dry.
Step #7: Here is where you get to begin to design your wand! Begin drawing a design directly onto the paper with the hot glue gun. You can make it as simple or complex as you like. You can layer the hot glue to create a distinct handle or intricate designs. Or, create something as simple as a couple rings around the base of the wand. Do whatever represents you as a wizard!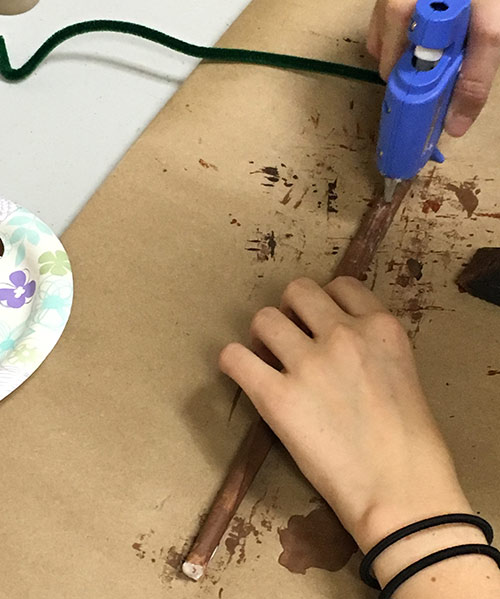 Step #8: Let the hot glue dry. You can add more designs or begin paint! We recommend starting with the lightest paint color. You can always go darker, but not lighter. Just go wild. You can make your wand all the same color, or paint the handle a different shade. Whatever you want your wand to look like, you can do! There are no rules. You can also go for the authentic wood look by lightly dry brushing paint from dark to light paint along the wand.
Let the paint dry and make any touch ups or changes you would like.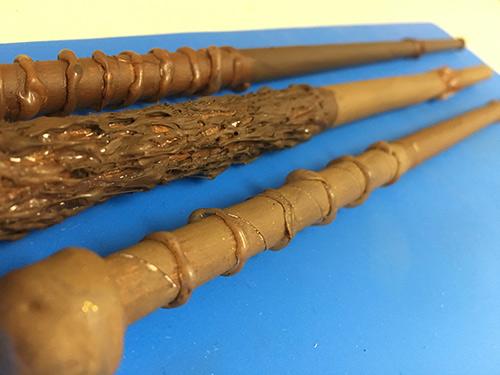 Step #9: Now it is time for the ultimate finishing touch - this truly brings the wands to life. Go outside and spray your wand with the
acrylic spray
. Cover the whole wand and let it sit for four hours. Do not handle the wand at all during this time.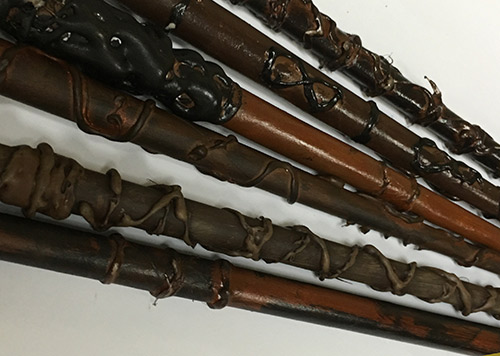 Now you have become a true wizard and can test your spell casting abilities!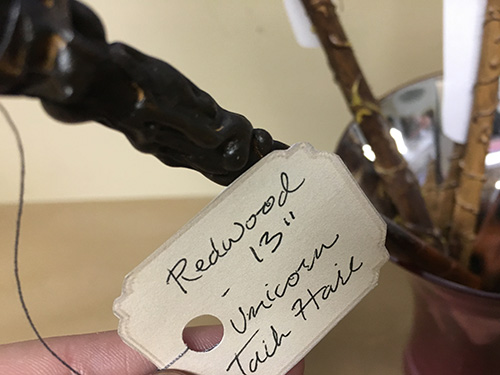 We hope you enjoy making your wand, and now we really hope you make plans to visit Universal Studios Hollywood! Be among the first to experience all of the magic of the
Wizarding World of Harry Potter.
Book your vacation online or call our agents at 855-GET-AWAY.
Check out these other great articles: