UPDATED JANUARY 2019 Today we are covering one of our most unpopular topics – the annual price increase at Disneyland. What do you need to know about the Disneyland ticket price increase? We'll cover when it happens, how much tickets typically increase, and most importantly, how you can still save even after ticket prices go up.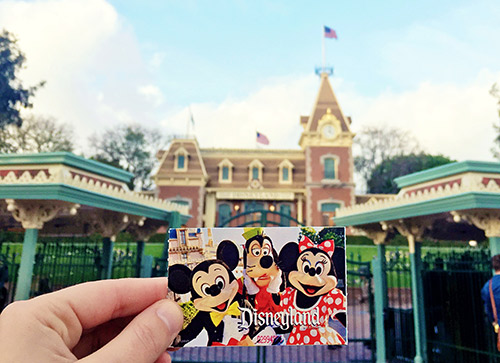 We get a lot of questions about the annual Disneyland ticket price increase, so we decided to make a video all about it. We cover the when, how much and even the whys behind this sticky subject. And guess what? It's not all bad. Especially when you realize that we help you save the most on your Disneyland tickets before, after and during the Disneyland ticket price increase. Enjoy!
Thanks for watching! As a quick recap, we've included some of the basic answers and links covered in this video. That way you'll be able to quickly get to all of the prices and our social media channels to keep in touch.
Question: When does the Disneyland ticket price increase happen?
Answer: For the past few years ticket prices have gone up in mid-February. Disney never gives any advance notice about when it's going to happen. It just happens. We always
Question: How much is the Disneyland ticket price increase?
Answer: This question is tricky, because there are so many different ticket types and variables. Ticket prices have gone up anywhere from 3-15% per ticket. This translates into normally anywhere from $3 - $20 per ticket. The Disneyland ticket price increase affects all tickets differently. As a reminder, there are three separate tiers for 1-day tickets. You also have multi-day tickets that range from 2-5 days. All ticket lengths have a Park Hopper and a 1-park per day option. Of course there are adult and child ticket prices as well. There are so many variables!
The best way to see exact ticket prices and your savings over the gate prices is to visit our Disneyland tickets page.
Question: Why does Disneyland raise their ticket prices every year?
This question, although maybe not the most popular, is pretty easy to answer. Disney maintains the highest quality and sets the standard for theme park vacations. It's not cheap! Not to mention, every year they just keep getting bigger and better. Last year Disneyland opened Guardians of the Galaxy – Mission Breakout! and debuted a completely revamped Fantasmic! show. This year Pixar Fest with a whole new line-up of entertainment will debut AND Pixar Pier with completely re-themed areas will open. And of course, next year – Star Wars Land, also known as Galaxy's Edge will open. It's awesome to see that extra money going into the parks.
Plus it's important to know that ticket pricing affects crowd levels. Disney does their very best to deliver a quality product, and a big part of that is avoiding overcrowding in the parks. While it's harder and harder to find a slower season at Disneyland, it's important to remember that ticket price increases actually help that.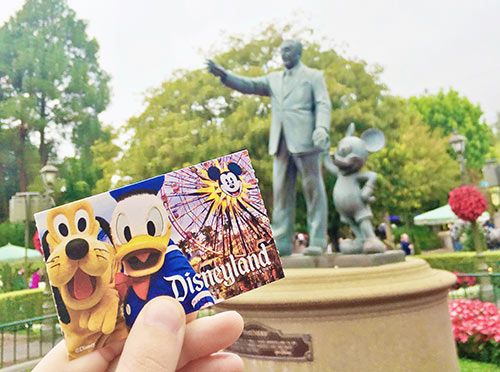 Image: How can I save money after ticket prices go up?
Now comes the fun part – how you can still save after ticket prices go up. You probably remember me saying that prices go up at Disneyland with no advance notice. That's true, but what I didn't mention is that at Get Away Today, we always have a grace period where we can sell at our discounted pre-price raise prices. That means even higher savings off of current gate prices – and the best news, is it can be combined with any of our ticket specials. For example, right now we have a discounted 5th Day Free Park Hopper. If you buy that after Disney's price increase BEFORE our prices increase, you're essentially getting last year's special pricing (even lower than our regular pricing) against this year's full price.
As soon as Disneyland ticket prices go up, we immediately let people know exactly how much they can save per ticket and when they have to purchase their tickets. Because it is such a last minute thing, you'll want to make sure you follow us on Facebook and Instagram, and be sure to sign-up for our email list. We share all of our last minute specials on these channels. We'll link you to all of these below as well.
Now, I wanted to answer some of our most frequently asked questions about the Disneyland ticket price increase?
Q: When will the gate ticket prices go up?
A: The best place to find out about the specifics is our Facebook page. We always announce there too.
Q: Do I have to travel before the price incease?
A: No, you can travel anytime before the end of the year, you just have to make your reservation and book your tickets before Get Away Today has to raise our prices. Now is the time you want to book your travel for summer vacation, fall break, and even the holidays!
Q: What if I can't pay for my entire vacation right now?
A: Get Away Today offer payment plans for as low as $175 down and will LOCK in your discount package price. Your package has to be paid off five days before travel. It is so easy and flexible!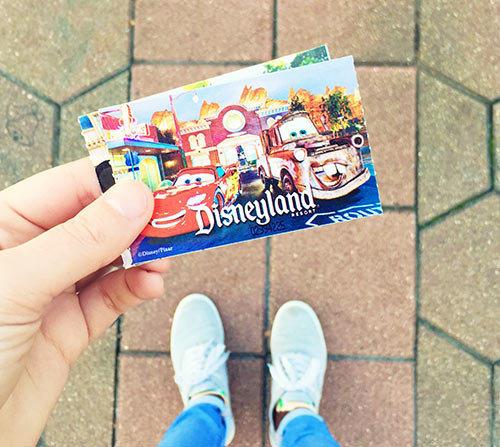 Q: Do I have to know my exact dates to buy my tickets?
A: If you are booking a hotel, you'll want to have your exact dates. If you know you are going, but don't know exactly when, you don't have to have your exact dates. For example, if you know you're going sometime over the summer, but don't have your kids' camp dates yet, you can pick a date close to when you think you are going. For example, if you know you are going sometime in June, select June 1 as your travel date and your ticket will be valid.
Q: What if I already purchased tickets through Get Away Today?
A: Everything booked with Get Away Today prior to the price increase reflects the lower ticket prices – including packages booked using our Layaway Plan.
It's important to know that no matter when you travel, Get Away Today will always make sure you have the best deal. And, with us, you're never penalized for booking early. Don't delay, and get your 2018 Disneyland tickets today!

Check out these articles to help plan your 2018 Disneyland Vacation: