UPDATED December 6, 2021: As of December 8, 2021, Disney's MaxPass and FastPass service have been replaced by Disney Genie and Disney Genie+. To learn more about this new offering, check out our in-depth article by clicking
HERE.
Everyone who has tried the MaxPass in Disneyland has loved it. If you're trying to decide if it's right for you, check out our best MaxPass tips for Disneyland.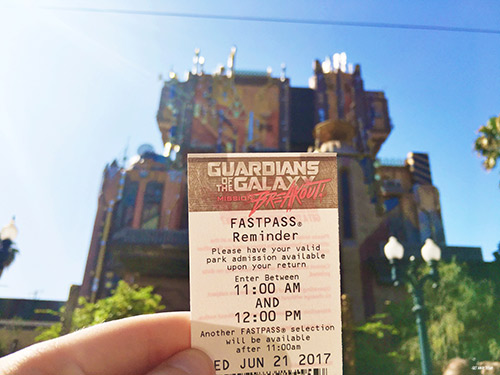 Since the MaxPass debuted at Disneyland, the number one question we get is, "Is it worth it?" We definitely think so, if it's done the right way. Now that it's been out for awhile, we've put together our best MaxPass tips for Disneyland.
By using our best MaxPass tips for Disneyland, you'll take your vacation to the next level. We'll teach you all of the tips and tricks to make MaxPass work for you.
The BEST MaxPass Tips for Disneyland
Wait to add MaxPass until you're on your vacation. There are are two major reasons for this tip. First of all, at an extra $20 per person per day, the cost can add up. If you purchase ahead of time on Disneyland.com, you can add MaxPass before your vacation. BUT, you'll not only pay full price for your tickets, you'll ALSO have to pay for MaxPass for each day of your ticket. It's an all-or-nothing add-on if you pre-purchase it with Disney.
Second, if you're visiting during a less busy time, you may not need it every day of your stay. You can easily navigate days with 20 minute or less wait times without adding on the MaxPass. Which is why it's best to add it on when you're at the park. You'll be able to measure the crowd level and potentially save the money to use on food or souvenir purchases instead.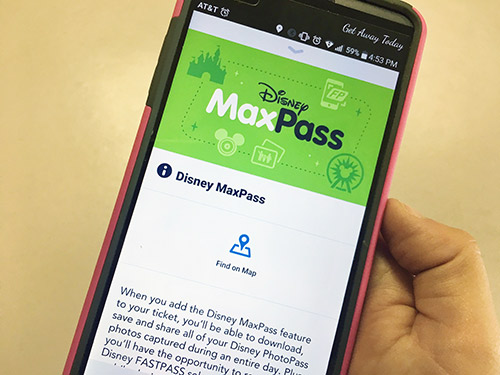 MaxPass is more than just an easy way to reserve FastPass return times. It also includes your PhotoPass downloads each day that you have an active MaxPass. If you're only using the MaxPass service one day of your vacation, reserve that to be your picture day. That means stopping for a minute each time you see a PhotoPass photographer.
It also means that you'll want to make your FastPass reservations for all of the rides that have a PhotoPass on the attraction. Currently, rides that include a PhotoPass at Disneyland are Splash Mountain and Space Mountain. In Disney California Adventure Park, Guardians of the Galaxy: Mission - BREAKOUT, California Screamin' and Radiator Springs Racers all have PhotoPass.
Use your FastPasses strategically. This may seem obvious, but it's one of the best MaxPass tips for Disneyland. Just like with the standard digital FastPass system, you'll want to strategically schedule your attraction return times. That means reserving the most popular attractions first. In Disney California Adventure Park, the FastPasses that go first are Guardians of the Galaxy - Mission: BREAKOUT! and Radiator Springs Racers. In Disneyland, Space Mountain and Indiana Jones are typically among the first FastPass reservations to go. You'll want to make sure you reserve Splash Mountain FastPasses first thing in the summer when the temperatures are at their highest.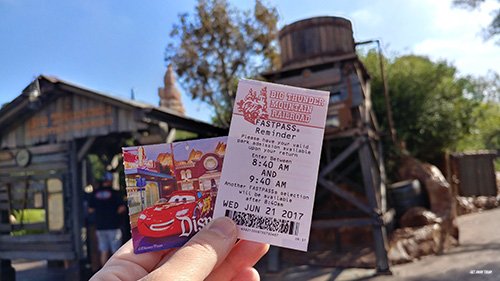 Keep in mind, when you use the MaxPass system to reserve FastPass tickets, you won't receive a FastPass reminder. These are only given if you choose to reserve your FastPass times from the FastPass machines outside of the attractions. Either way, you can scan your physical ticket or smartphone that is tied to your ticket to redeem FastPass return times.
Use the unlimited PhotoPass downloads strategically. While the REAL value of MaxPass is the FastPass option, the other huge perk we mentioned above is that it includes your PhotoPass images for the day. If you're using it for pictures only, you can save on cost and only purchase the MaxPass service for one person in your party.
If you go that route, only the selected person will be able to make FastPass reservations on their phone. They will also need to make sure they are with everyone in the group when taking pictures as the MaxPass QR code within their Disneyland app will need to be scanned. Another tip is to screenshot the MaxPass QR code so you can have it ready without opening the app at each PhotoPass photographer.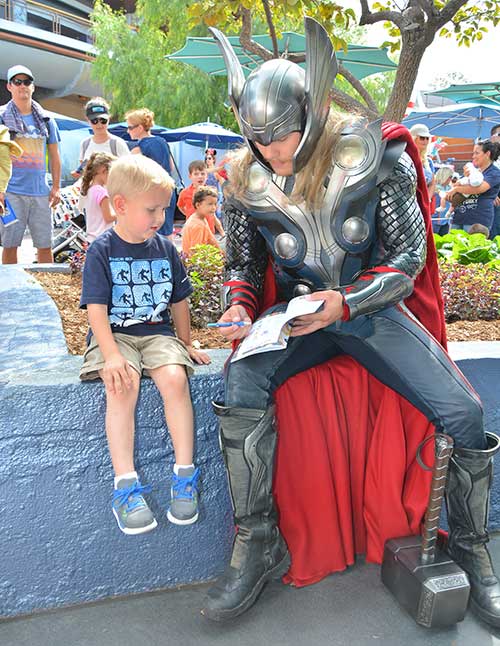 Bring a charger. This may be one of the most important MaxPass tips for Disneyland. When you use Disney's MaxPass service, you'll be using your phone more than normal and will need to keep your phone charged. There are a couple of options for portable chargers. The first is to use Disneyland's portable chargers available at kiosks throughout the park. You'll pick your first fully charged one up for $30 and be able to recharge it or exchange for a new one at any of the kiosks for no cost. If you remember to always bring this portable charger with you, it may not be a bad investment.
The second option is to purchase a portable charger before you go. We recommend this Anker PowerCore+ model from Amazon. It's highly rated and is only $15, half of what you would pay when purchasing Disneyland's portable chargers.
The last option is a solar powered portable charger. These can be more expensive than normal portable chargers, but don't require you to recharge each night at the hotel or during the day at the parks. Instead, you'll just need to expose it to the sun while you're in the parks. We recommend this Dizual model from Amazon. It's the best seller and only $29, although other models can reach the $40-$50 range. Whichever option you choose, just make sure you have a plan for keeping your phone charged when you go to Disneyland.
Set an alarm on your phone. Use your phone's alarm to your advantage during your Disneyland vacation. On top of being perfect for setting water and food break reminders, your phone's alarm can help you remember your FastPass return times. This is a great thing to do because, even if you're a few minutes from the attraction, you can set up your next FastPass as soon as the return time has hit.
The only caveat to this is if you've made a FastPass reservation that can be redeemed within the next few minutes. Your next FastPass reservation won't be available for another 30 miutes OR until you redeem the FastPass at the attraction, whichever occurs first. By using the alarm on your phone, you'll maximize your time and be able to use as many FastPasses as possible. It's one of our favorite MaxPass tips for Disneyland that not everybody thinks about.
There you have it, our best MaxPass tips for Disneyland. Have you used MaxPass? Do you think it's worth it? Are there any other tips you would add? Let us know in the comments below!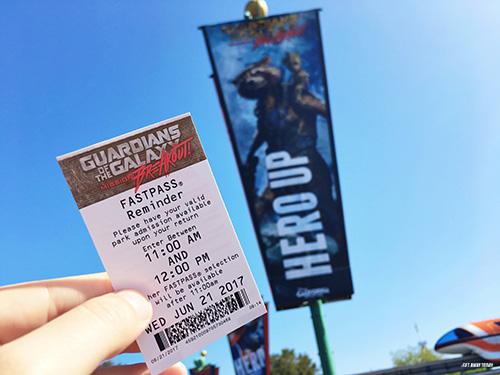 The best way to learn about MaxPass is to actually use it in the parks. Luckily, we can help with that. From discount Disneyland tickets and reduced hotel rates to great customer service and the best tips, Get Away Today can help you have the best vacation ever. Book any of our Disneyland packages online or give our Disney experts a call at 855-GET-AWAY.

Check out these other great articles: