Search
Featured Posts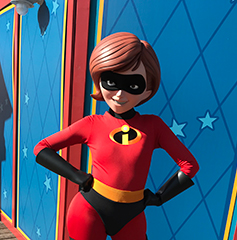 UPDATED FEBRUARY 2018: Disney California Adventure Park recently closed Paradise Pier to begin the construction for the upcoming Pixar Pier enhancements. Find out the what, when where and why of these changes as we explore everything you want to know about Pixar Pier.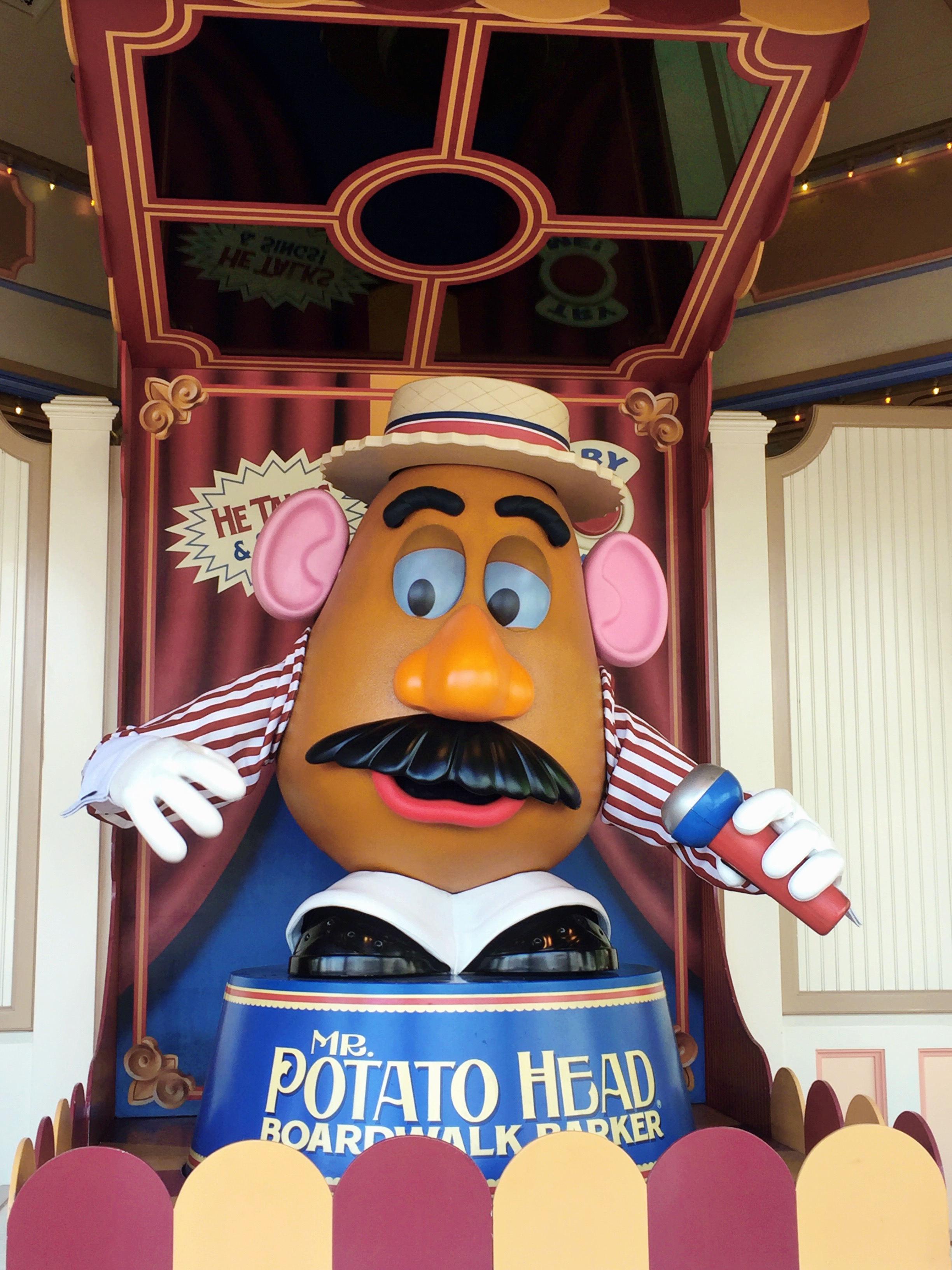 There are so many changes coming to the Disneyland Resort in the next few years. We are excited for all of these and can't wait to see how the parks grow with the new additions! The first changes taking place include the Pixar Pier enhancements occuring in Disney California Adventure Park.
Once known as Paradise Pier, the re-imagined area will focus on the Pixar stories we know and love. We know there are still a lot of questions about Pixar Pier, which is why we've gathered the what, when, where and why. We're guaranteeing you'll be a Pixar Pier enhancements expert by the end of this article! Find out everything you need to know below and let us know if you have any questions in the comments.
The Where of the Pixar Pier Enhancements
So where exactly are all these refurbishments taking place? Pixar Pier enhancements are happening in a large portion of the area formerly known as Paradise Pier. They begin where Ariel's Grotto once was and end right after the Games of the Boardwalk, just before the Silly Symphony Swings. The attractions remaining on the untouched portion of Paradise Pier (Jumpin' Jelly Fish, Paradise Garden Grill, The Little Mermaid – Ariel's Undersea Adventure, etc.) will become known as Paradise Park and will not experience any of the Pixar Pier enhancements. Which leads us to the next question – what exactly is happening in Pixar Pier?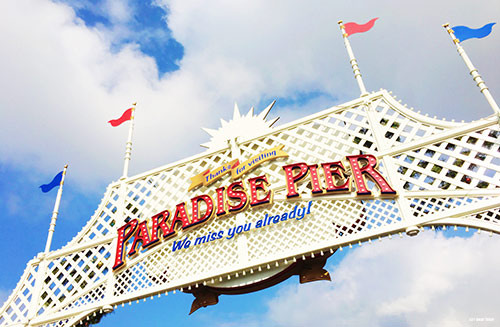 The What of the Pixar Pier Enhancements
Here's everything you can expect from the Pixar Pier changes:
Four new neighborhoods celebrating Pixar stories. One will focus on the Incredibles, another on Toy Story, the third on Inside Out and the last will be a conglomerate celebrating many of our Pixar friends.
The Incredibles neighborhood will transform the California Screamin' coaster into the Incredicoaster. The newly-themed ride will center around the Incredibles' family home and the adventures of Jack-Jack realizing his new powers. Parts of the coaster will be fully enclosed to show some of the Incredible heroes racing alongside you, along with a few other touches that haven't been disclosed. While we loved California Screamin', we can't wait to see the Incredicoaster come to life.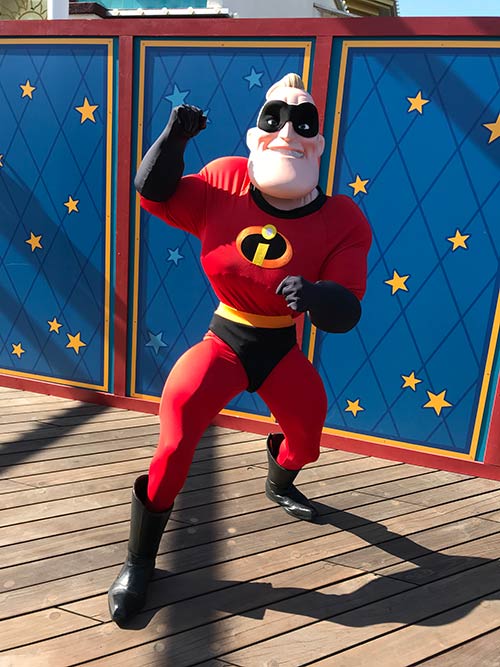 The Toy Story neighborhood will center around Toy Story Midway Mania!. No changes will be made to the attraction itself, although we suspect a facelift will be occurring to help it better match the theme. On top of Toy Story Midway Mania!, the neighborhood will also feature a Toy Story-themed carousel. That's right, King Triton's Carousel will shortly be closing to be added to the list of Pixar Pier enhancements. We're excited to see what Toy Story friends are featured in the fun merry-go-round!
The Inside Out neighborhood will occupy the west end of Pixar Pier and feature a brand-new attraction. Disney hasn't released much about this attraction, except that it will focus on the characters from Inside Out and open much later - hopefully within the year. We'll keep you updated with any new information as it's released.
Mickey's Fun Wheel will keep its iconic Mickey face (there had been a few rumors this would be updated to showcase the Luxo Ball or Luxo Jr.), but each gondola will be remodeled to highlight a different Pixar character and their story.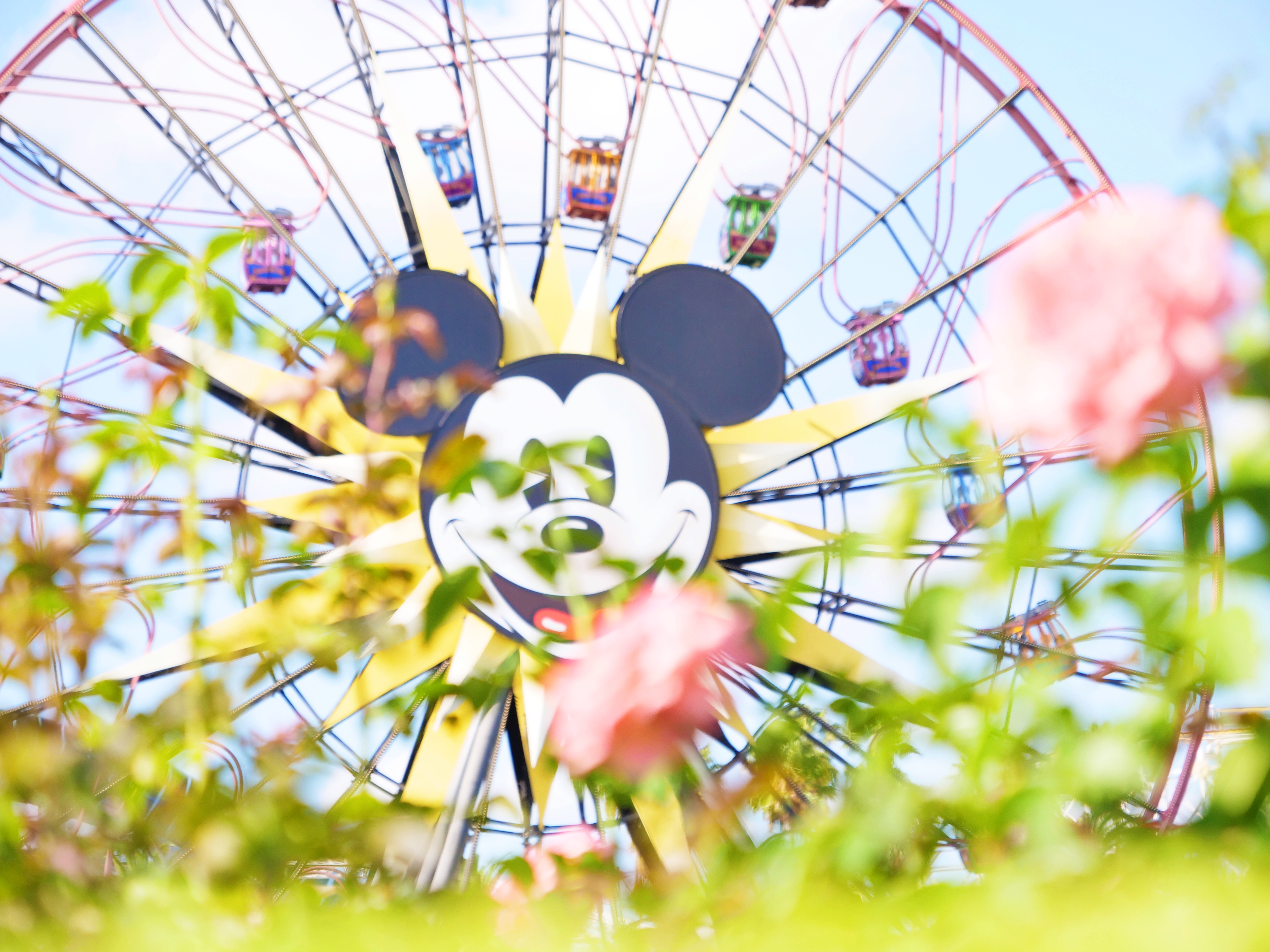 Ariel's Grotto and the Cove Bar are being re-imagined into a Pixar-themed dining experience. While no mention has been made of Character Dining, we're crossing our fingers this becomes a Character Dining location. We wouldn't mind dining among our Pixar pals! The Cove Bar will re-open for a short while sometime in April (no exact dates have been given) but will then close to finish its Pixar Pier enhancements before the Pier opens.
The Games of the Boardwalk are also being enhanced to showcase Pixar stories and the lovable characters at the heart of those stories. No exact details have been announced, but we know Disney will do an amazing job.
The When of the Pixar Pier Enhancements
Now that you know the where and what of the Pixar Pier enhancements, you're probably wondering when all these exciting changes will be happening. Paradise Pier officially began the refurbishment on January 8, 2018, when almost all of the area being worked on closed. The only attractions currently open during construction are Toy Story Midway Mania! and King Triton's Carousel. However, we expect the carousel to be closing shortly to begin its own refurbishments. Toy Story Midway Mania! will likely be the only attraction to remain open during the entirety of the Pixar Pier enhancements.
UPDATED FEBRUARY 2018: Disney has released that Pixar Pier will be opening on June 23, 2018. The new area will open just over two months after Pixar Fest has begun (read everything you should know about Pixar Fest here) and is sure to be popular time. We are so excited that we have an official opening date and can't wait to party with the Pixar pals!
The Why of the Pixar Pier Enhancements
We've noticed some mixed emotions about Pixar Pier. Some of you are fully behind the idea, while others seem to be questioning the value of the Pixar changes. So we wanted to look a little bit into Pixar and why it's such a great choice for these changes.
First, let's look at some of the movies Disney and Pixar have created together. Toy Story is one of the most beloved Pixar movies of all time, with several movies joining the lineup. Monsters Inc., Finding Nemo, Cars, The Incredibles, Wall-E, UP and Brave are just a few of the other movies Pixar is known for. Another notable movie is Coco, the Pixar movie released just last fall that many have hailed as one of the best to come from the studio. On top of that, Pixar also creates what are known as Pixar shorts to showcase before each feature film. You've likely loved many of these movies and their shorts as they all focus on big issues. Issues like loving yourself no matter how different you are, appreciating your family, not giving up against giant odds and even finding out that love isn't always what you thought.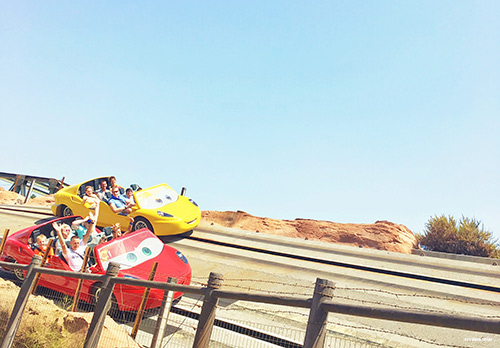 These stories and the feelings they bring to light are the exact reason for the Pixar Pier enhancements. As time progresses, the parks have to change (even if you don't want them to) and Disney chose some of the best stories to change with. Plus, just remember how everyone felt about Tower of Terror changing to Guardians of the Galaxy. No one seemed to like the idea, but it's now one of the most popular rides and many say they love it more than they ever loved Tower of Terror.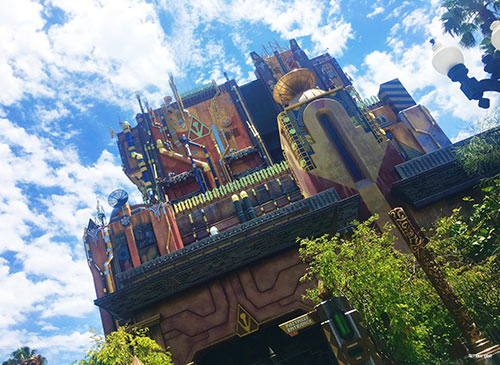 We know change is scary, but we trust that Pixar Pier is going to be great. Especially if Disney hides a few Pixar Easter Eggs within the land. We wouldn't be surprised to see A113, the Pizza Planet truck, Luxo Jr. or the Luxo ball hidden throughout. Disney and Pixar hide them throughout almost every Pixar movie, so keep an eye out when you visit Pixar Pier later this year!
Are you ready for an amazing Pixar adventure with your family? Make your plans with Get Away Today now to save the most on your Disneyland vacation. With discount Disneyland tickets, reduced hotel rates and expert tips, you'll be on your way to the most magical trip of all. Book online now or give our knowledgeable travel agents a call at 855-GET-AWAY.

Read more about the changes coming to the Disneyland Resort: