UPDATED JANUARY 2019: Big things are coming to Disneyland in 2018, making it one of the best times to visit the Disneyland Resort. What things? Read our 2018 Guide to Disneyland to find out.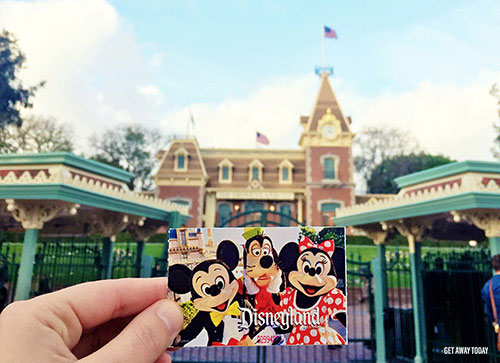 The Disneyland Resort is always changing, from new attractions being added to our favorite shows being reimagined. Why? To remain the Happiest Place on Earth for all its guests, of course. Walt Disney himself knew that this continuous change would happen; "Disneyland will never be completed. It will continue to grow as long as there is imagination left in the world."
That imagination is truly coming alive in 2018, with new celebrations and additions coming to the parks. With so much to see and do this coming year, it can be hard to decide when to go to Disneyland. To help, we've put together everything happening in our 2018 Guide to Disneyland below. By using our guide, you'll be able to plan your 2018 Disneyland vacation in no time!
2018 Guide to Disneyland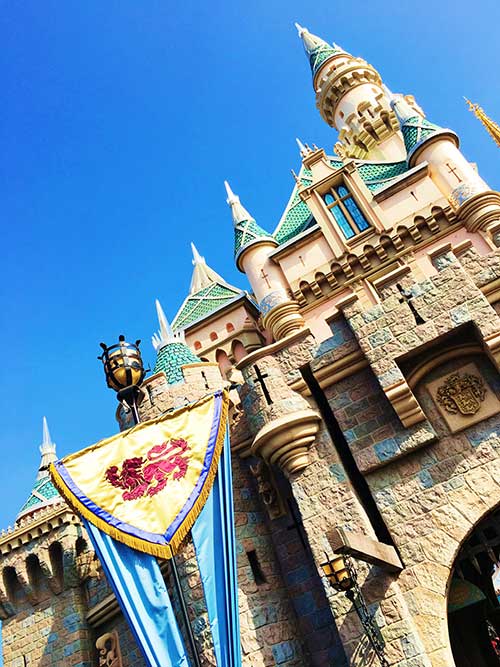 January 8th – Refurbishment for Pixar Pier begins.
Many rides in the Paradise Pier area will begin to close for the transformation into Pixar Pier to begin. California Screamin', Ariel's Grotto, the Cove Bar, Mickey's Fun Wheel, Games of the Boardwalk and Sideshow Shirts are all currently on the list to close on January 8th. California Screamin' and Ariel's Grotto will be closed permanently until they reopen as the Incredicoaster and a Pixar-themed dining experience. The Cove Bar will be reopening for a short time in April, but will then also close permanently until it re-opens as a new dining experience.
Mickey's Fun Wheel will be closing to receive a Pixar-themed refurbishment on the gondolas. Mickey will remain on the wheel and will reopen with the new Pixar Pier area. The Games of the Boardwalk and Sideshow Shirts will also receive a Pixar makeover and reopen later in the year.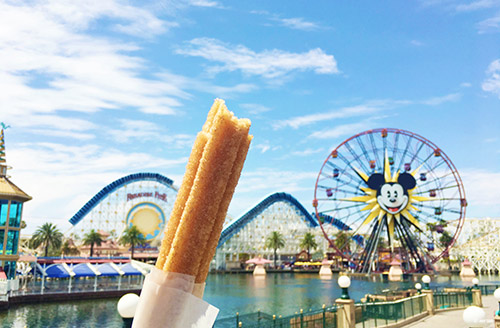 This may be one of the most controversial events in our 2018 Guide to Disneyland and we know that many of you are sad that Paradise Pier is changing. But we also know that Disney will do an amazing job creating something we will probably love even more. Just look at the Guardians of the Galaxy ride! While we were all a little nervous about the Tower of Terror ride closing, Guardians of the Galaxy - Mission: BREAKOUT! has quickly become one of the most popular attractions in the entire resort. With so many great Imagineers working on the Pixar Pier project, we're confident it's going to be something every guest enjoys.
January 26th through February 18th – Lunar New Year Festival.
The return of the popular festival to Disney California Adventure Park is the perfect way to celebrate the Year of the Dog. Special entertainment and food will be offered during the Lunar New Year Festival, including Hurry Home, a nighttime water show on Paradise Bay. You'll also be able to see Mulan and her friend Mushu in the Lunar New Year Procession while trying specialty Chinese, Korean and Vietnamese food. It's definitely a delicious way to ring in the Lunar New Year!
March 2nd through April 12th – Disney California Adventure Food and Wine Festival.
Foodies won't want to miss this event on our 2018 Guide to Disneyland. The Disney California Adventure Food and Wine Festival will be returning for its third season, with even more food and more days to experience the fun.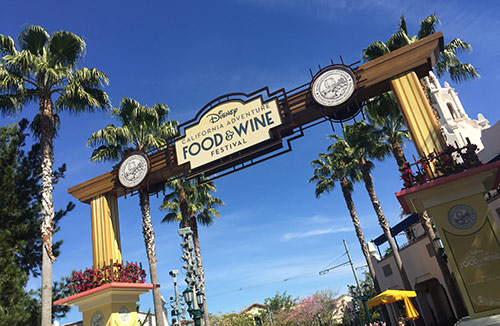 Guests will be able to purchase cuisine from more than a dozen Festival Marketplaces, each influenced by different parts of California. Celebrity chef demonstrations, a Junior Chef experience, and beer and wine seminars will also be taking place during the festival. Many of these special events require early registration, so make sure to check back as we get more information on the 2018 Disney California Adventure Food and Wine Festival.
April 13th through September 3rd – Pixar Fest.
Pixar Fest is one of the most highly anticipated events for 2018 and definitely another don't-miss on our 2018 Guide to Disneyland. Starting April 13th, Pixar Fest will bring more of the beloved Pixar stories to life in both Disneyland and Disney California Adventure.
In Disneyland, a new fireworks show known as Together Forever – A Pixar Nighttime Spectacular will debut. Dazzling projections, pyrotechnics, emotional music, the theme of friendship and even a castle flyover by Buzz Lightyear will all be included in this amazing show. Expect to be immersed in this show - much like the fireworks from the Diamond Celebration at Disneyland. The Pixar Play Parade will also make its way through Disneyland Park for the first time ever during Pixar Fest. You'll be able to see your favorite Pixar characters, plus a few new ones from Up and Inside Out.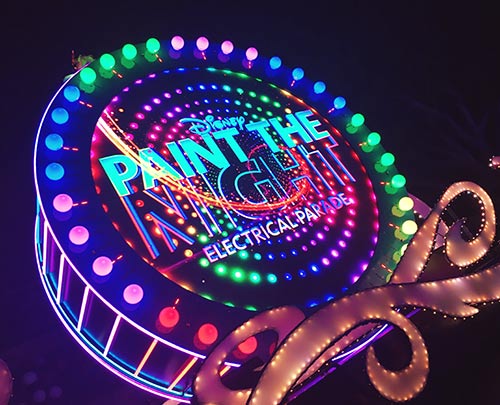 The fun continues in Disney California Adventure Park, where the famous Paint the Night Parade will make its return to the Resort and its debut in DCA. We can't help but be excited to hear the iconic music once again and see the parade in its new home.An Incredibles float will also be joining the iconic parade in June, perfect to celebrate the opening of Pixar Pier.
Pixar Shorts, a film festival, will also run through Pixar Fest. You'll be able to catch some of your favorite Pixar shorts, like For the Birds and Lava, at the Sunset Showcase Theater in Hollywood Land each day. Combined with all the Pixar-fun you can already find in Disney California Adventure – Cars Land, Toy Story Midway Mania! and "a bug's land" – Pixar Fest is sure to be one of the best things on our 2018 Guide to Disneyland.
June 23rd – Pixar Pier opens.
The only thing that could possibly be more exciting than Pixar Fest on our 2018 Guide to Disneyland, would have to be Pixar Pier. UPDATE AS OF FEBRUARY 2018: Pixar Pier will be opening to the public on June 23, 2018. While this is a little later than our first hoped-for date (Memorial Day weekend), it's much sooner than the other-rumored date of late July. We can't wait to celebrate all things Pixar this summer in Disneyland!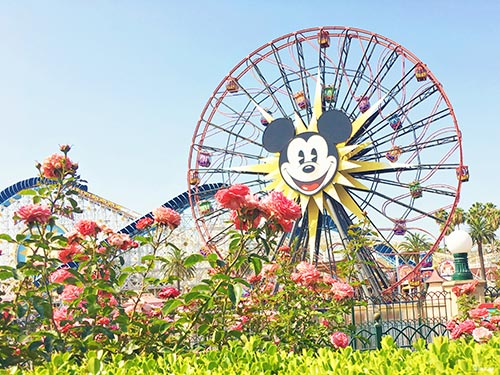 Pixar Pier will bring an imaginative new world of Pixar to Disney California Adventure. The Incredicoaster, Inside Out-themed attraction (details and opening date yet to be announced), themed neighborhoods with Character interactions and new dining experiences are just a few of the things you should expect with the new land. Mickey's Fun Wheel will also be featuring new gondolas that display Pixar characters and stories. Games of the Boardwalk will showcase games based on Pixar masterpieces like Wall-E and La Luna.
We're sure the Disney Imagineers have even more magic up their sleeves with the new land and can't wait to experience all the Pixar fun. Keep an eye on our social media channels for more information about Pixar Pier.
Mid-September through October 31st – Halloween Time at Disneyland.
Halloween Time at Disneyland is one of the most popular times of the year to visit Disneyland and 2018 will be no different. With all of the changes that happened in 2017, we're interested to see what stays and if anything goes for Halloween Time 2018.
We're pretty sure it's safe to assume that favorites like Mickey's Halloween Party, Radiator Screams, Haunted Mansion Holiday, Space Mountain: Ghost Galaxy and the not-so-spooky décor will stay. We hope that Guardians of the Galaxy: Monsters After Dark and the Cars Land Halloween ride-overlays also stay, although only time will tell. No matter the changes, we can't help but love visiting during Halloween Time at Disneyland!
Mid-November through January 2019 – Holidays at the Disneyland Resort.
The Holidays at Disneyland are another favorite event on our 2018 Guide to Disneyland. There's just something magical about garlands around every corner and snow falling on Main Street, U.S.A.. In 2017, new decorations and ride overlays were added to Cars Land for the Holidays, on top of the classic ride overlays and decorations already present in Disneyland Park.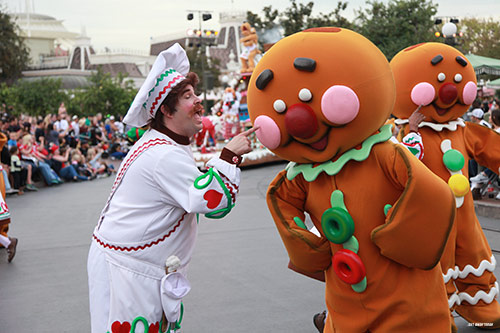 Guests loved the new additions just as much as the classic touches of magic, so we'd be surprised to see much change for 2018 - unless it's new additions of course!
There you have it, our 2018 Guide to Disneyland! We're sure there will be even more released as 2018 progresses, so make sure to check back for updates. You can always follow our social media channels (like Facebook and Instagram) for the most-up-to-date information, too. Don't forget to let us know what you're most excited for in the comments below.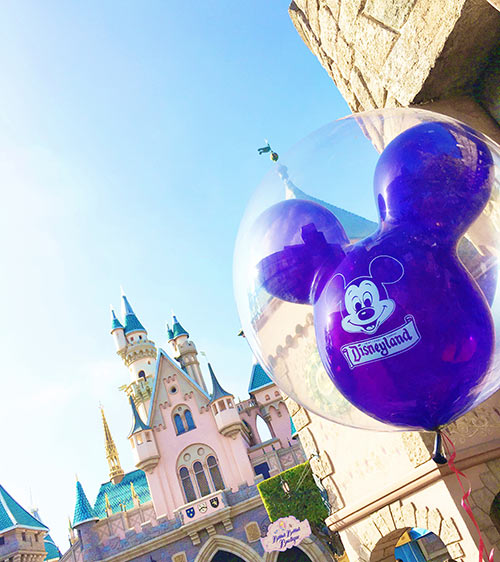 Plan your 2018 vacation now with 2017 prices. You'll want to lock in your vacation for the best price, before ticket and hotel prices raise for the new year. The best part is you can lock in those prices for only $175 down with our Layaway Plan. Book online now or give us a call at 855-GET-AWAY. Our Disney experts are ready to help you plan the best 2018 vacation ever!

For more help planning your 2018 Disneyland trip, check out these articles: