If you've ever asked yourself why Disneyland is so expensive, you'll want to read this breakdown. We've not only included how much certain things cost to run at Disneyland, but also everything included in your ticket. You might just realize that Disneyland isn't as expensive as you thought.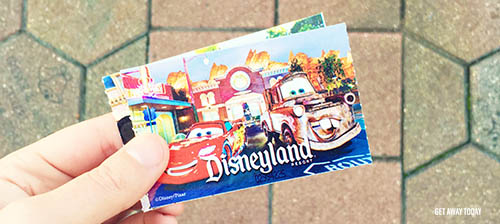 "Why is Disneyland so expensive?" We've heard this question quite a few times at Get Away Today and knew it was time to finally delve into it. There are typically three types of people when it comes to this question; those who think the cost is outrageous and don't want to pay, those who agree the cost might be a little crazy but feel it's worth it, and then those who find the cost fair and are more than happy to pay. No matter which category you fall into, you'll want to check out the breakdown below of why Disneyland is so expensive. You might realize it's not as expensive as you thought!
5 Reasons Why Disneyland is so Expensive:
Operating Expenses
Take a minute to imagine a day at Disneyland. You're going to wake up early to be the first to ride your favorite rides, try out all the delicious treats, watch the parade and end the night with dazzling fireworks. It sounds magical, right? While the experience is definitely magical, it costs Disney quite a bit to provide all of that magic.
And we can't really argue whether or not Disneyland is expensive until we look at just how much it costs Disney to operate Disneyland for a day. Just think about all the expenses; electricity, employees, ride maintenance, supplies for food and merchandise, parade equipment, fireworks and more. If you thought your electricity bill was bad, it probably doesn't even come close to Disneyland's!
Now, there isn't an exact "Disneyland costs this amount" line, but you can review the financial reports filed by the Walt Disney Company here. You'll be able to pull some basic figures and get a roundabout idea of how much it costs to run the parks each day. If that doesn't sound like something you want to spend your time on, don't worry. Many people have already done the math for us – whew!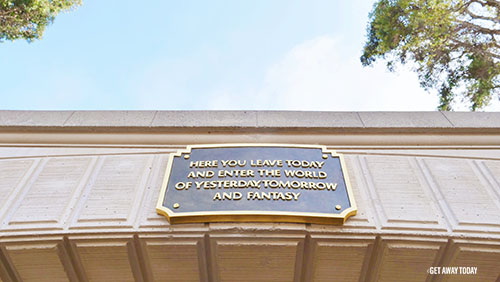 On average, it costs Disney about 11 billion (yep, with a b) to run all six of their parks each day. With the assumption that all six parks generate an identical cost, the estimated cost to run Disneyland for a day is just under 5 million. But we all know that the cost isn't the same for each Disney park, especially considering Disney World is more than quadruple the size of Disneyland. With that in mind, I think it's safe to say Disneyland costs anywhere from 3-5 million per day, considering crowd levels and operating hours.?
You might be thinking that this number doesn't matter if they're making even more millions every day, so let's look at that as well. Based on the same report, Disney makes about 13 billion per day on all six of their parks. Breaking that down like before, that's about a 6 million profit per day for Disneyland. For a closer estimate, we'd want to consider a range of 4-6 million per day. On average, that would be a profit of 1 million dollars a day. Now, let's do some quick math. A million a day means they'll gross about 365 million in a year and there's an average of about 17 million visitors per year. If we divide that 365 million by the average of 17 million visitors, that's a mere $21 profit per visitor.
Again, these are all estimates. The real numbers will vary day by day, if not even hour by hour, but this gives you a pretty good idea of the cost to run Disneyland and the profit, which isn't as big of a gap as many assume. Does Disneyland still seem so expensive?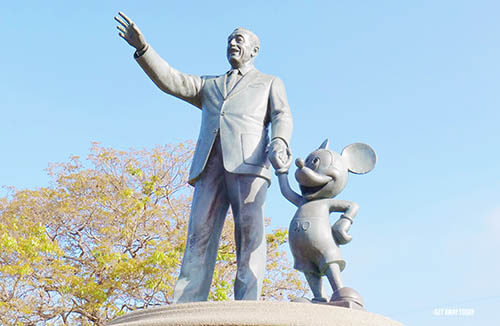 Supply & Demand
If the operating expenses alone don't answer why Disneyland is so expensive, consider the supply and demand. Even as costs raise, more and more people are rushing to visit the Happiest Place on Earth. While there may be lulls for slower days and weeks, the park averages at least 17 million visitors a year. That's a lot of people! And, it explains why it's harder and harder to find the "slow pockets" that we used to be able predict time and time again.?
Because of this, Disneyland can get a lot of feedback that it's too busy or too crowded. While the park does an amazing job with crowd control by extending park hours and keeping as many attractions open as possible, there's still one more way to ease the crowds. And that way is increasing prices. I know that some guests are more than willing to pay more for a less-crowded experience, but not everyone is. And if that method seems unfair, you have to remember a few more things about Disney. Mainly, expansion, quality and value – the next reasons why Disneyland seems so expensive.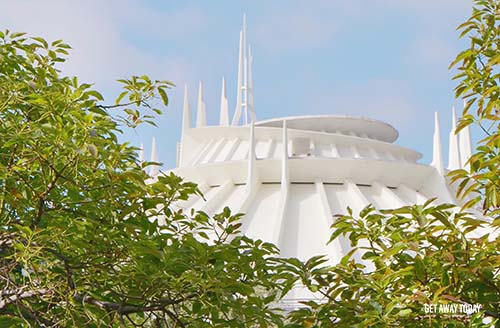 Expansion
When Disneyland raises their ticket prices, they don't just raise the ticket prices and keep everything the same. Every single time Disney has raised their prices at the beginning of the year, it's been along with announcements of new and better things coming. In 2015, it was the 60th celebration and in 2016 it was the re-imagining of rides like Space Mountain, Soarin' Around the World and the brand-new Frozen show. In 2017, the parks welcomed the new Guardians of the Galaxy ride and more re-imagining for favorites like Rivers of America and the Disneyland Railroad. This year, Pixar Fest and Pixar Pier are the focus while next year everything will be centered around the brand-new Star Wars Land.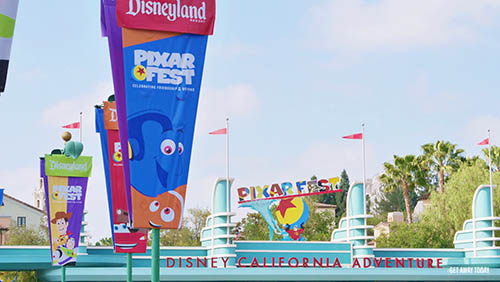 Every expansion and upgrade that Disneyland plans ends up bringing more people the resort. And, they seem to add even more magic to an already amazing vacation spot. Those expansions and upgrades don't come without cost, though. In fact, Disney is spending over a billion dollars for the Star Wars: Galaxy's Edge area in Disneyland alone. It's one of the most expensive projects to date and any increase in ticket price helps to support it along with all other expansions. I don't know about you, but I'm willing to pay a little bit more each year if it means I get to experience things like Star Wars Land and Marvel Land (coming to Disney California Adventure in 2020).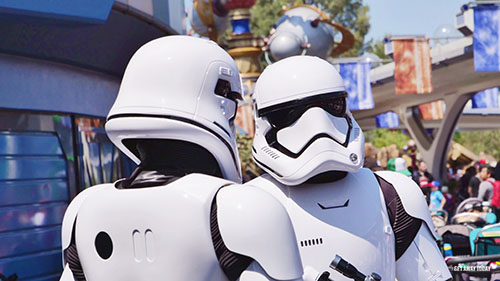 Quality
Another big factor in the cost of Disneyland is quality. A vacation to the Disneyland Resort is a premier product and the cost is going to reflect that. I'll admit, the first time you look at the cost of a Disneyland ticket, you may be a little shocked. But then you have to think about exactly what you're getting from that ticket. It includes amazing entertainment (we're talking Broadway caliber performances), incredibly themed attractions and an overall magical atmosphere.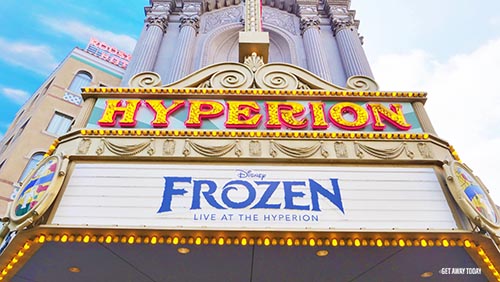 Disneyland also goes above and beyond with the food and merchandise they offer. Again, you're looking at theme park prices when you purchase anything in the parks, but you're getting something much better than usual theme park fare. Just imagine enjoying one of those warm and sugary churros or taking a bite of a delicious Dole Whip and you'll know exactly what I mean.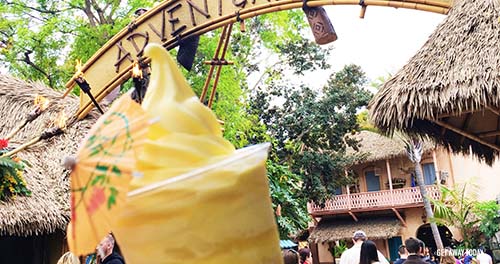 Value
While the quality of the Disneyland Resort could be a reason for why Disneyland is so expensive, the value of what you're getting may be something to convince you that it actually isn't as expensive as you thought. In fact, you may be getting a lot more for only a few more dollars when compared to other theme parks.
How do we figure the value out? By doing some quick math and getting an idea of exactly how much you're paying per day and per hour when you buy a Disneyland ticket. For this, I'm going to use Get Away Today ticket prices, since our tickets will save you money and make a Disneyland trip even more affordable than you thought.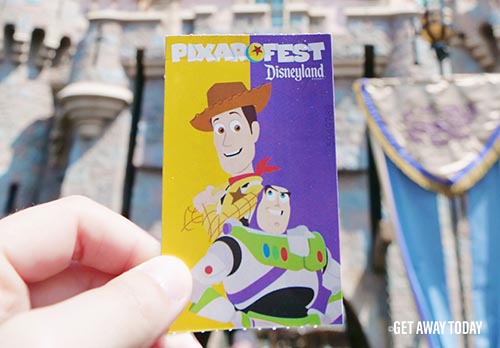 Let's look at the most popular ticket, the 3-Day Park Hopper. It currently costs an adult $325 and a child $309. Divided by three days, that comes to $108.33 per day for an adult and $103 per day for a child. The per hour will depend on when you go, and the hours scheduled for that day. Typically, Disneyland is open anywhere from 10 to 17 hours. For slower times, you're looking at $10.83 per hour for an adult and $10.30 per hour for a child. For the summer and holiday times when the hours are longest, it's about $6.37 per hour for an adult and $6.05 per hour for a child.
It becomes even more affordable when you go for five days, as the Park Hopper price can be as low as $4.17 per hour for an adult and $3.96 per hour for a child. 1-Park per Day tickets will have even lower prices, with an average of $5.39 - $9.16 per hour for adults and $5.07 - $8.63 per hour for a child when considering three days. To figure out the hourly rate for your own vacation, simply divide the ticket price by the number of days. Then, divide that number by the hours the park will be open. Voila! You now know how much you're paying per hour to be at Disneyland.
I don't know about you, but even $11 per hour isn't that much to be able to spend that hour in Disneyland. Especially when you get to enjoy all that quality entertainment we talked about earlier! And, consider the fact that many other amusement parks charge $85+ for a single day and don't include anywhere near as many things to do or as great of a quality. Since you can spend even less than that per day at Disneyland (a 5-day ticket breaks down into as little as $71 per day), it goes to show that Disneyland isn't as expensive as you may have thought.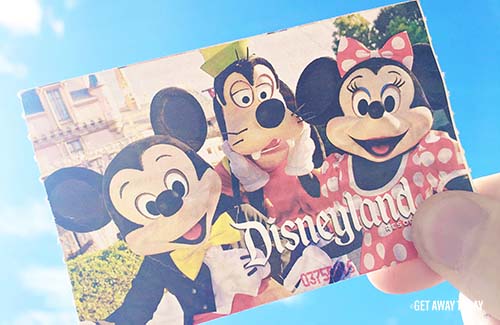 Hopefully we've answered your question on why Disneyland is so expensive adequately. We're not in any way saying that a trip to the Happiest Place on Earth isn't expensive, just that it may not be as pricey as assumed. Especially when you book with Get Away Today! Our discount tickets and reduced hotel rates are just a few of the ways you'll save. Our Disney experts also have all the best tips and tricks to make sure you have an incredible time. You can book online now or give our agents a call at 855-GET-AWAY.

Check out more Disneyland planning tips and tricks: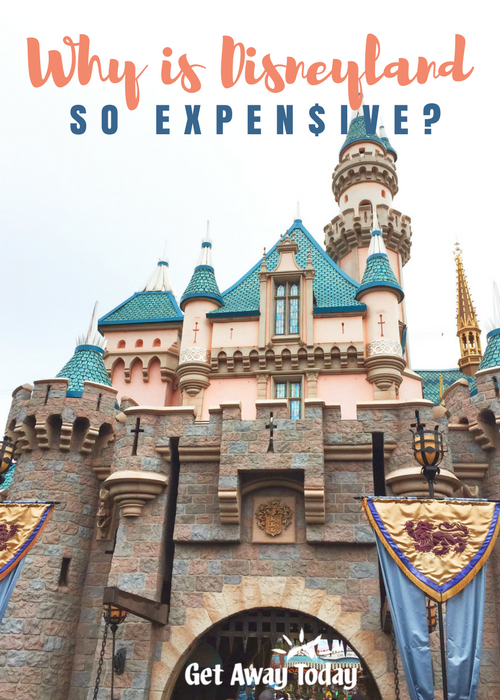 ?