The Monorail at Disneyland is one of the most recognizable attractions in the entire Disneyland Resort. Learn everything you need to know about how to ride the Monorail at Disneyland, including where you'll catch it and what you'll need in order to ride.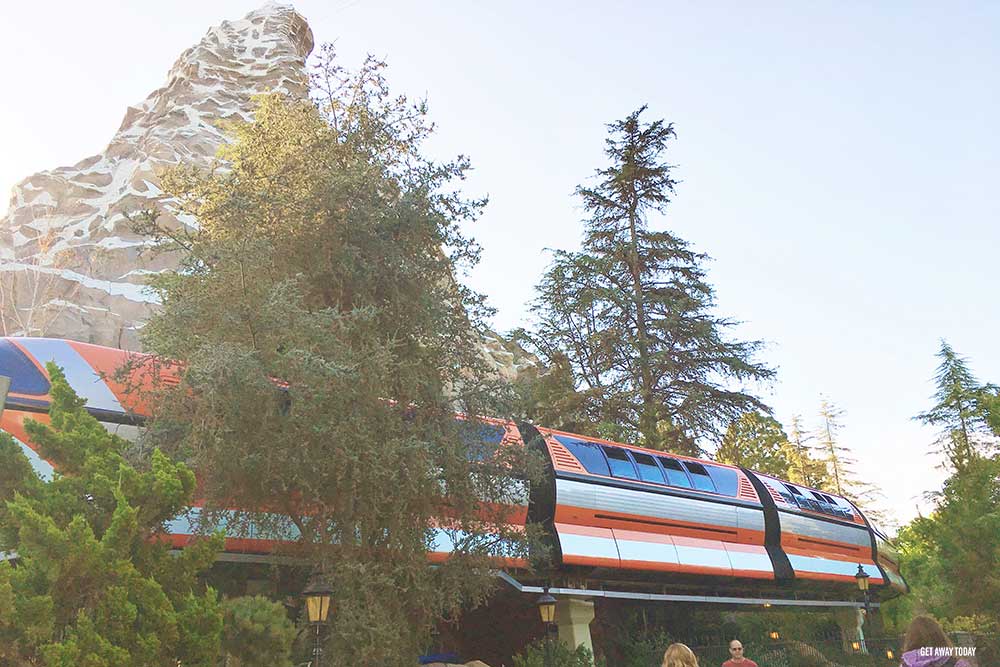 The Monorail at Disneyland
The Monorail at Disneyland opened in 1959, and for the last 60 years it has been a staple at the Disneyland Resort. So, how do you ride it? When is it open? Where do you get onboard? We'll answer all that and more. And if we missed any questions, let us know and we'll add them to this list!

How much does it cost to ride the Monorail at Disneyland?
This is a little bit of a trick question. Because the Monorail is considered an attraction at Disneyland, you will need valid theme park admission to Disneyland in order to ride. Valid admission includes any valid Disneyland park ticket; either Park Hopper or 1-Park per Day for any length of stay. It also includes any valid Disneyland Resort Annual Passes that allow admission to Disneyland Park the day you'd like to ride the Monorail.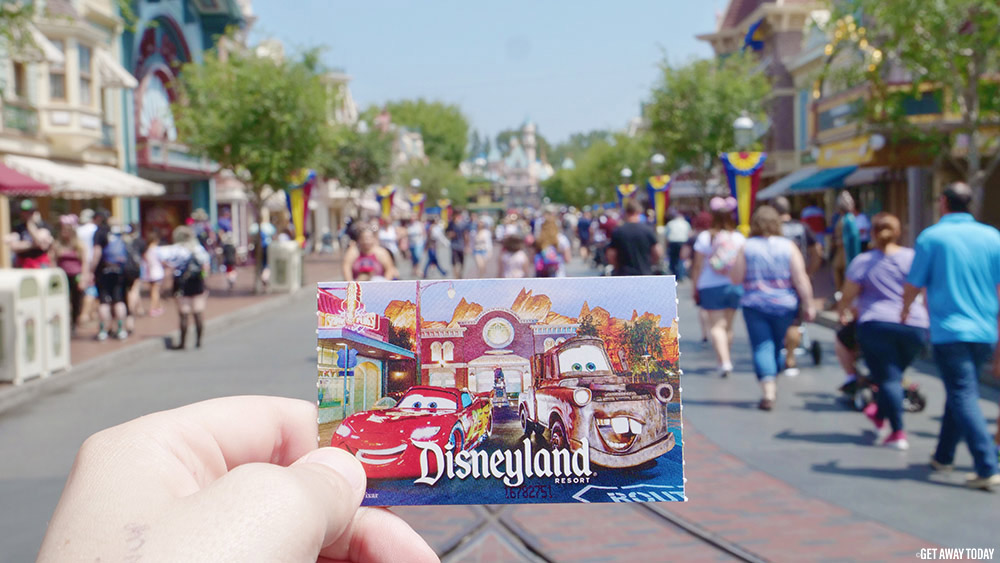 There is no additional charge to ride the Monorail with your theme park admission. However, keep in mind that if you have a 1-Park per Day ticket, in order to ride the Monorail, you will need to use that day's admission for Disneyland Park only. You will not be able to enter Disney California Adventure with a 1-Park per Day ticket if you ride the Monorail.
Do babies need a ticket for the Monorail?
Nope. Children ages two and younger don't need a park ticket to get into Disneyland, so they won't need a ticket to ride the Monorail either. Disney uses the honor system, so no proof of age is required.

Are strollers and/or wheelchairs allowed on the Monorail?
Yes - the Monorail is accessible for all guests in wheelchairs, with no transferring required. Strollers are allowed on the Monorail; however, they must be folded before being allowed onboard. There are no seatbelts on the Monorail, but there is plenty of bench seating.
How many stops does the Monorail have and where are they?
There are only two stops total for the Monorail at Disneyland. One is located inside Downtown Disney. The other is located in Tomorrowland inside Disneyland Park. Because one of the stops is located inside Disneyland Park, theme park admission is required to ride.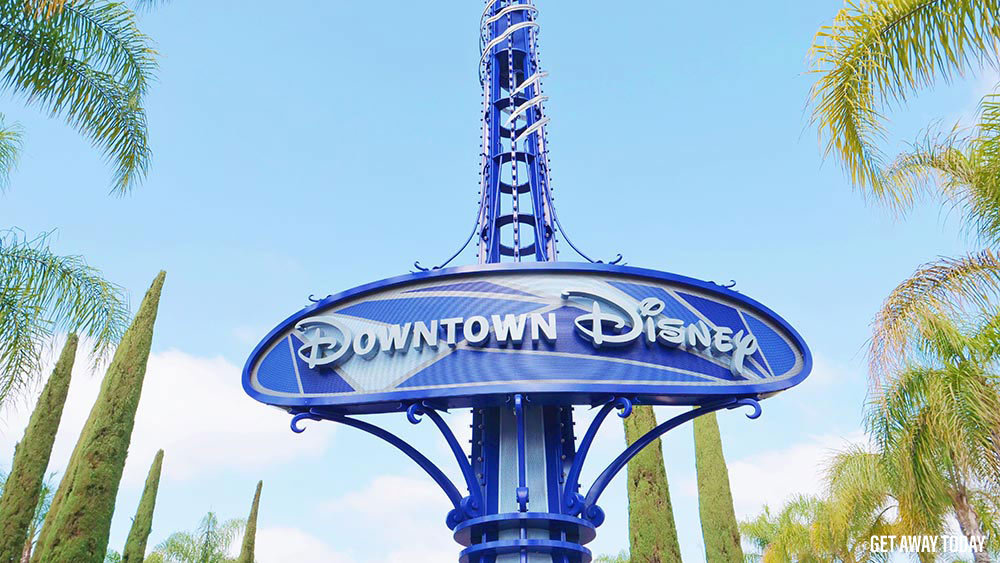 The Downtown Disney location can be found on the far end of the district just past the security checkpoint, closest to the Disneyland Hotel. Although Downtown Disney does not require a ticket for admission, you'll need to scan your Disneyland ticket before entering the boarding area. The Monorail stop in Tomorrowland is tucked between the Finding Nemo Submarine Voyage and Autopia. You won't need to scan your ticket for this stop, because you'll already be in the park.
Additionally, it's important to note that the Monorail only moves in one direction. You are not required to get off at either of the stops, so you could potentially keep riding as long as you'd like, as long as its during operating hours.
When is the Monorail open?
The Monorail is open daily most of the year. If it's going to be closed for an extended period of time, it will be updated on the official Disneyland website and app. When the Monorail is open, it typically opens when Disneyland Park opens and closes when the park closes. There are some exceptions to this. The Monorail does not have air conditioning, so during the warmer months, it will close during certain hours of the day. The Monorail currently closes from 11am - 6pm, but is open in the earlier morning and evening time. Right now this schedule is set to be in place through the end of September, but if it's too warm the Monorail will close during the heat of the day.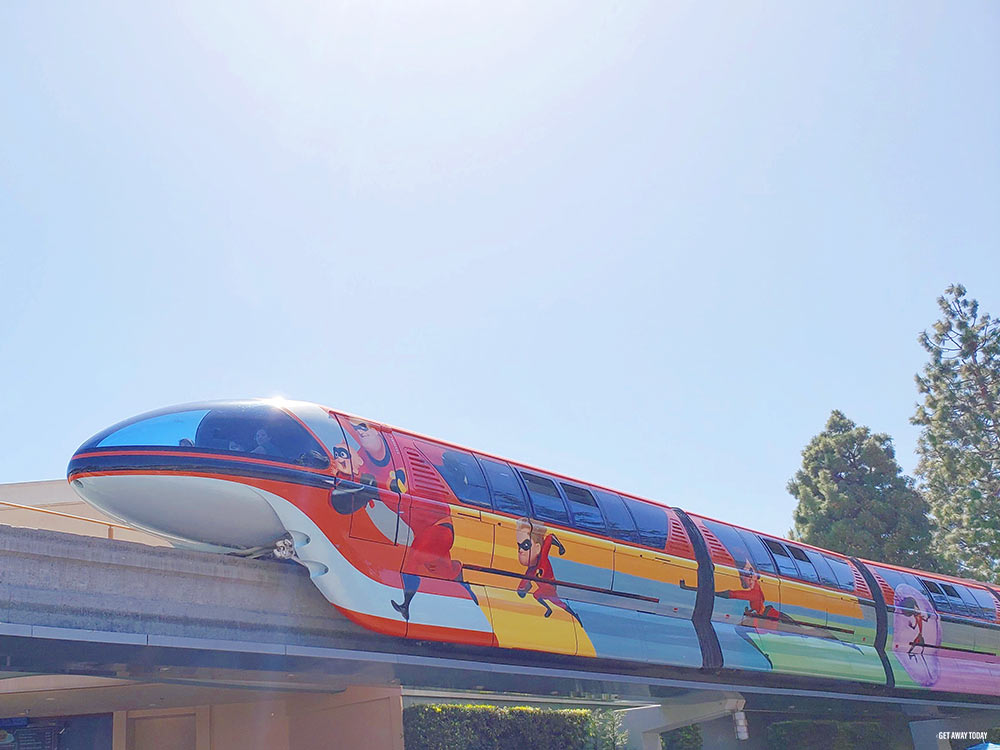 How often does the Monorail run?
There are up to three Monorail trains running at any given time, and they come about every 10 minutes or so. The entire loop is 2.5 miles and takes 20 minutes to complete the whole one-way trip. As a fun tidbit, sometimes Disney will decorate the Monorail trains for special events. When Pixar Pier opened, you could find favorite Pixar characters like the Incredibles on the Monorail trains. Earlier this year the trains had classic characters for "Get Your Ears On - A Mickey and Minnie Celebration." It's always fun to watch the Monorail go by!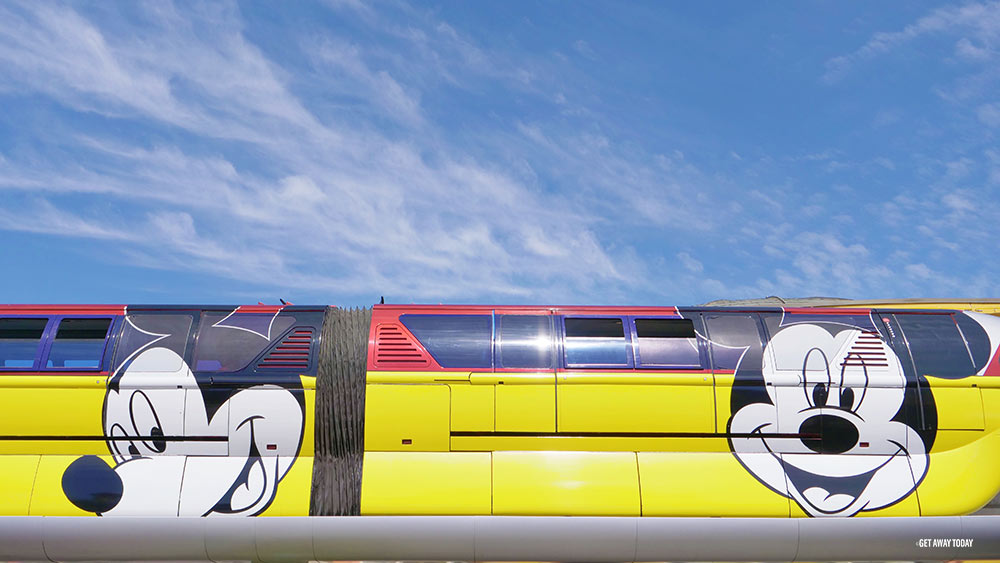 Is the Monorail open during Magic Morning?
The Monorail is technically open during Magic Morning, but it is considered part of Extra Magic Hour, which is exclusive to Disneyland Resort Hotel guests. Extra Magic Hour allows Disney hotel guests to get into either Disneyland or Disney California Adventure Park on select days. On Tuesdays, Thursdays or Saturdays, Extra Magic Hour for Disneyland Park is available to Disney hotel guests. In order to ride the Monorail during Extra Magic Hour on those days, you must have both a valid theme park admission and your hotel room key. You can read more about Magic Morning vs Extra Magic Hour here: "What the Difference Between Magic Morning and Extra Magic Hour."
What can I see from the Monorail at Disneyland?
The Monorail originally began as a way to see parts of Disneyland from a different point of view. While that's not the purpose of the Monorail today, you can still get a view of some areas of the Resort that you wouldn't see otherwise. You'll see parts of Downtown Disney, Disneyland Park, Disney California Adventure Park and Disney's Grand Californian Hotel & Spa. You will even catch some glimpses of Disney's backstage areas and the surrounding area. Some of my favorite views from the Monorail include the view of the underwater Finding Submarine Voyage and the gorgeous Brisa Courtyard inside Disney's Grand Californian Hotel.
Booking Your Disneyland Vacation
When you're ready to ride the Monorail at Disneyland, we're ready to help. All of our Disneyland packages and tickets can be found online. Or, you can call any of our vacation experts at 855-GET-AWAY. With nearly 30 years of experience, we'd love to help you plan your next Disneyland vacation. Whether you book online or over the phone, when you book your vacation with us, it's like booking your vacation with a friend. We can't wait to help!