Today we're sharing our video: 10 Reasons to visit Halloween Time at Disneyland. From festive decorations to tasty treats, we cover our top picks in this video.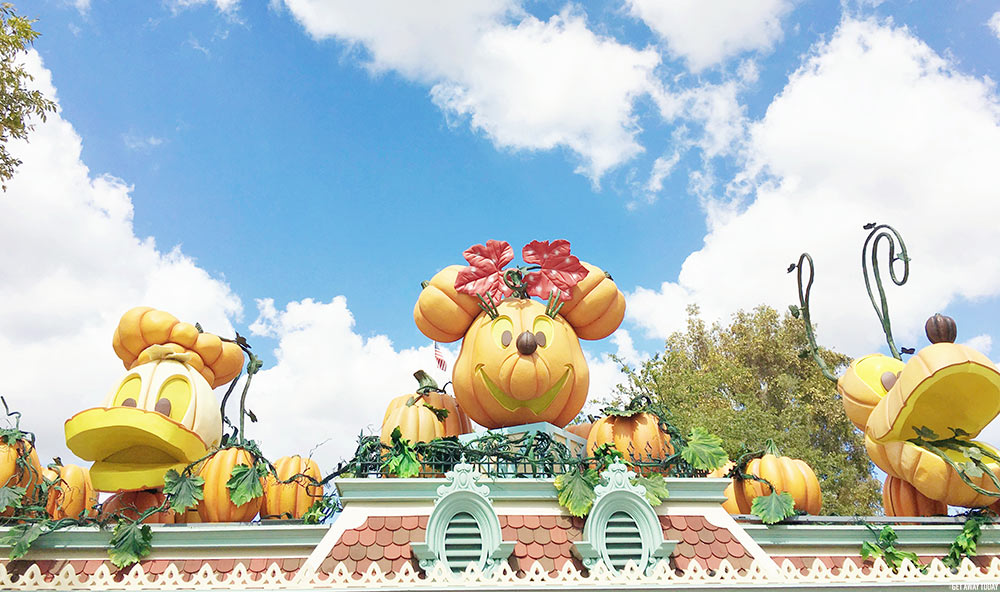 Halloween Time at the Disneyland Resort is arguably the most festive time to visit. It's certainly popular. This year it's bigger and better than ever before with Halloween Time taking place in both parks. Today we're going to show you 10 reasons to visit Halloween Time at the Disneyland Resort. Be prepared to see some of your favorite classics return and some new surprises as well. Enjoy!
For quick and easy reference, we've also spelled out our 10 reasons to visit Halloween Time at Disneyland from the video. Now that you've seen them, we think you'll agree, a visit is in order!
#1 MAIN STREET: The Pumpkin Festival on Main Street USA is easily one of the most recognizable and festive areas of Halloween Time at the Disneyland Resort. There are hundreds of hand-carved pumpkins where no two are alike. Perhaps the most photographed icon of all is the giant Mickey jack-o'-lantern. You'll want a photo on each side!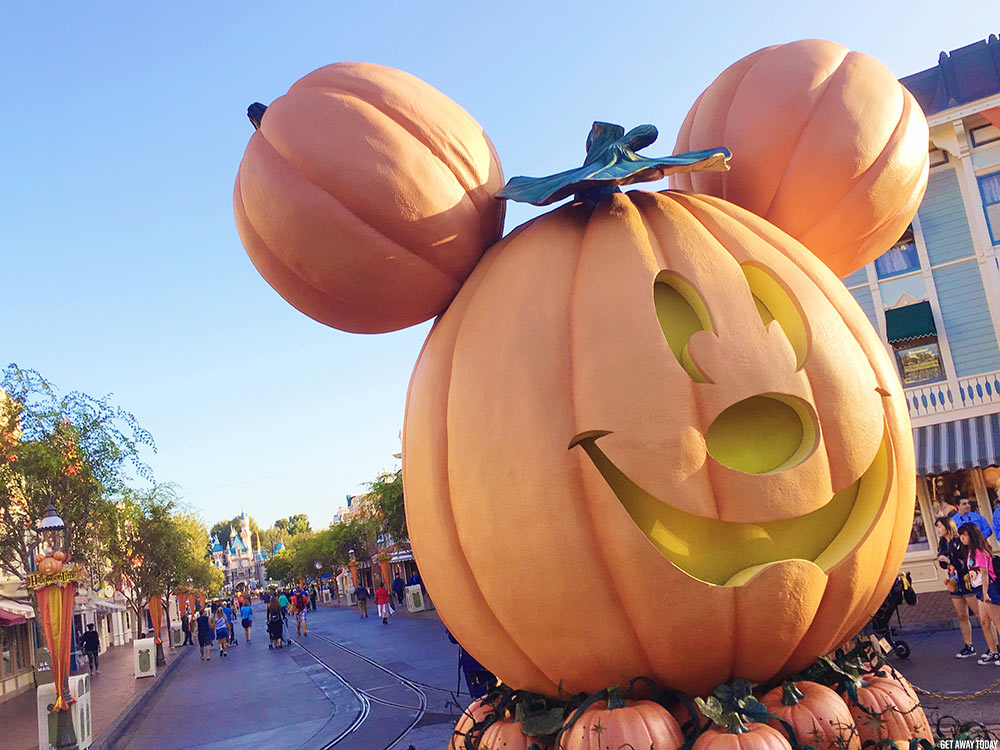 #2 COSTUMED CHARACTERS: For the first time ever, the characters will be wearing their costumes in BOTH parks. Mickey, Minnie and the gang will be dressed in different costumes in each park and available for photos. Use the Disneyland app to find them all.
#3 VILLAINS: The villains come out in droves during Halloween Time. You'll want to keep your eyes open for the likes of Cruella DeVille, Jafar, the Wicked Queen, Maleficent and more. You can find villain appearances by using the Disneyland app as well.
#4 HAUNTED MANSION HOLIDAY: One of the most popular attraction overlays is the Haunted Mansion Holiday, where Jack Skellington and his crew from The Nightmare Before Christmas have taken over the Haunted Mansion. You'll want to grab a FastPass for this, because lines can get long. And as a bonus tip, if you can't make it to Disneyland during Halloween Time, this Halloween/Christmas mash-up stays through the holidays. That means this year, you can ride Haunted Mansion Holiday through January 7, 2018.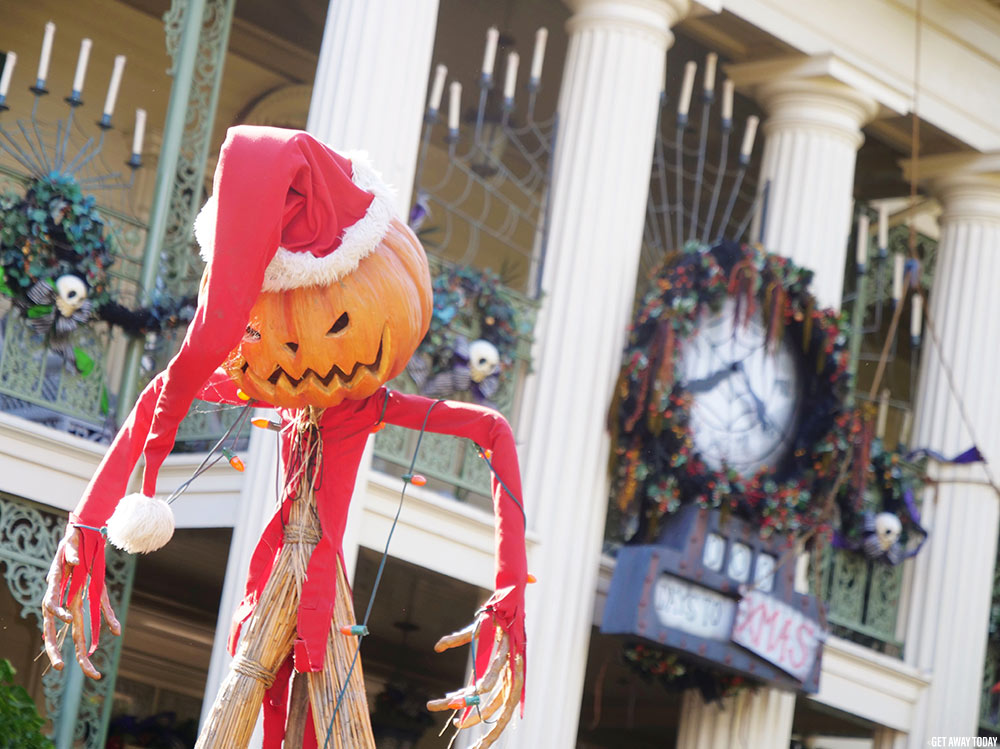 #5 SPACE MOUNTAIN GHOST GALAXY: Space Mountain gets an extra spooky makeover just for Halloween Time. This is by far the scariest attraction during the celebration and will get your heart pumping!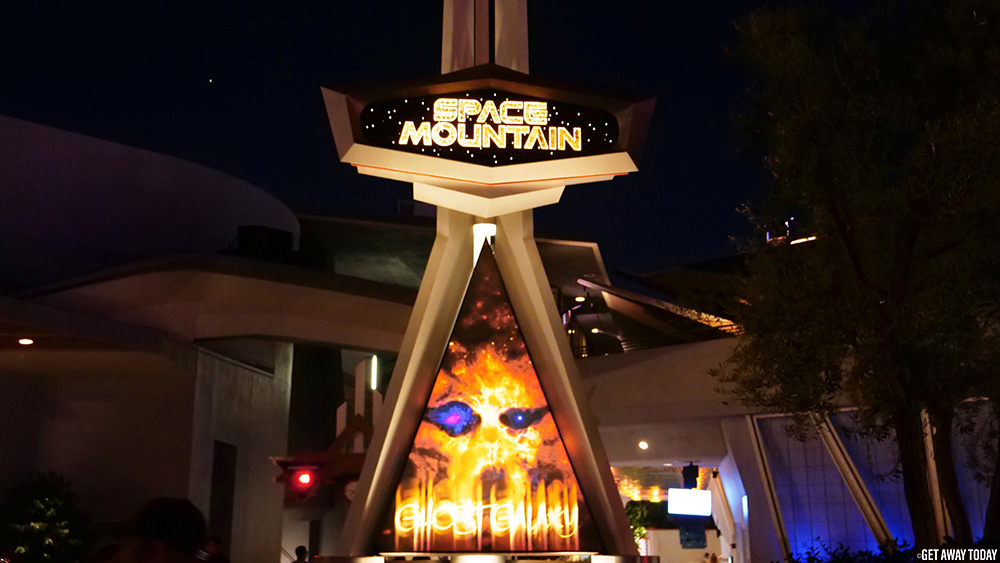 #6 MATER'S GRAVEYARD JAMBOOREE: For the first time ever, Cars Land is part of the Halloween Time fun. Mater's Junkyard Jamboree has been turned into a car graveyard with fitting music and décor. You'll want to ride again and again.
#7 LUIGI'S HONKIN' HAUL-O-WEEN: Luigi's Rollickin' Roadsters has also been decked out for the occasion. You'll find Halloween songs and décor, including pumpkins made of tires.
#8 RADIATOR SCREAMS: In Cars Land, the entire town of Radiator Springs has become Radiator Screams! You'll want to see all of the whimsical Halloween décor at the restaurants and shops. Plus, keep your eyes open to see Vampire Mater and Superhero Lightning McQueen!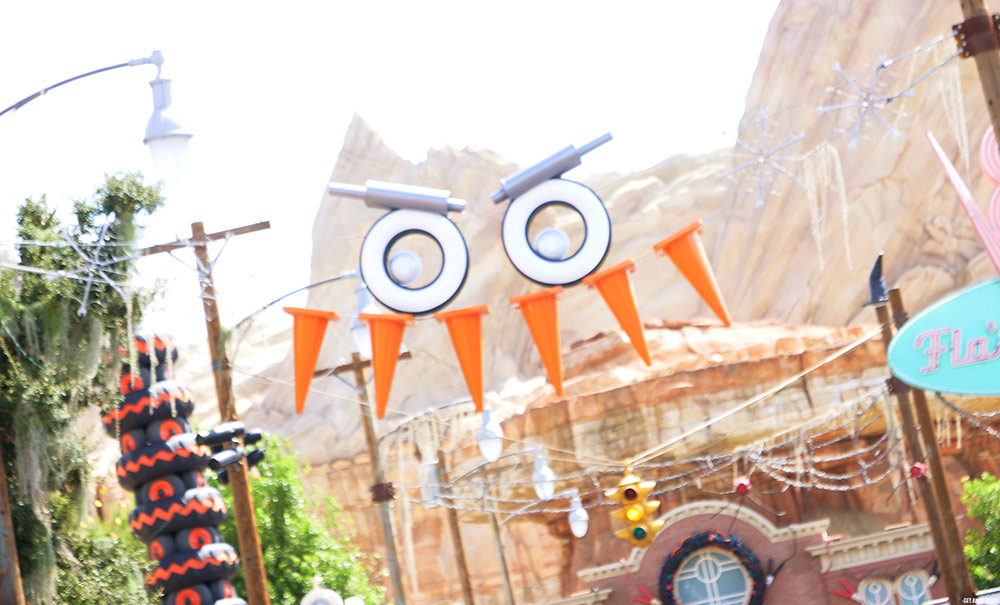 #9 HEADLESS HORSEMAN STATUE: Buena Vista Street has also been transformed for Halloween Time. One of our top reasons to visit Disney California Adventure Park is to see the décor here – especially the Headless Horseman Statue. It makes the perfect photo backdrop! Also, be sure to visit at night when the fountains bubble like green potions!
#10 HALLOWEEN TREATS: Seasonal churros, caramel apples, Mickey beignets, and pumpkin flavored treats can be found throughout the entire resort. We could probably make a list out of food items alone for a second 10 reasons to visit Halloween Time at Disneyland video!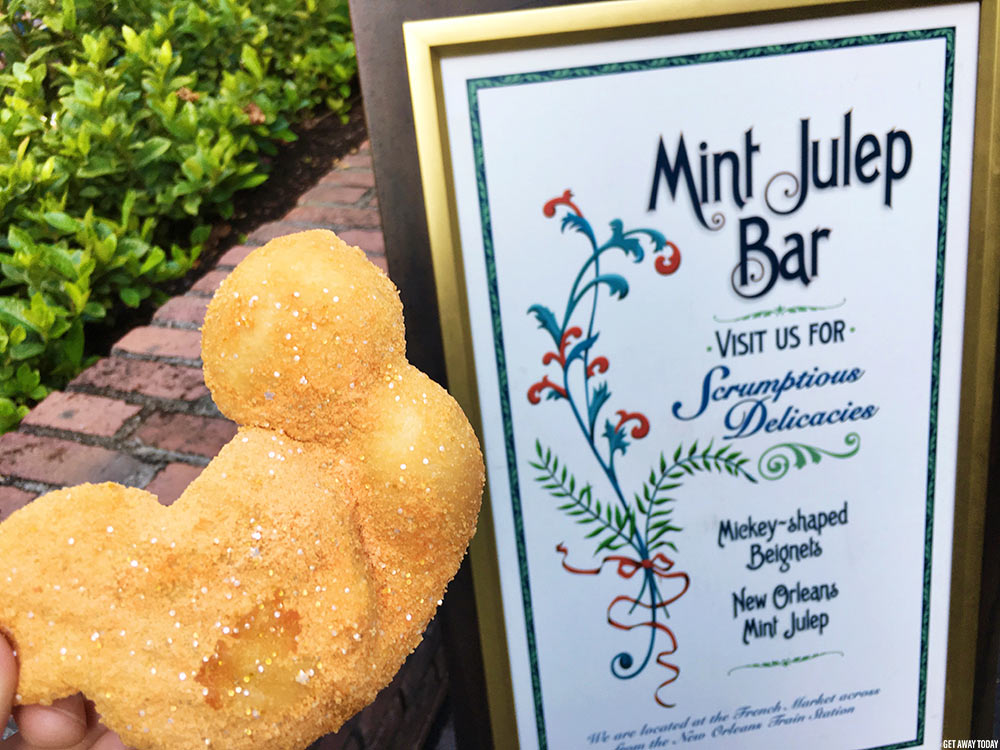 Of course there are so many more reasons to visit Disneyland during Halloween Time. If you haven't booked yet, we'd love to help. Book online, or call our agents at 855-GET-AWAY.

And if you're thinking of going next year, you can get a head start and hold your package for just $125 down. Either way, you're sure to get the lowest price and best customer service for your vacation. Thanks for watching and be sure to subscribe to our YouTube channel for more videos like this one!
Be sure to check out these other articles for more reasons to visit Halloween Time at Disneyland: