The Holidays of the Disneyland Resort are one of the most magical times to visit. This year promises to shine brighter than ever before with the Diamond Celebration in full swing, bringing the return of seasonal favorites and all new surprises. Our contact from Disneyland, David, visited our office last week to share what's in store. This year the festivities officially kick off on November 13 and will continue through January 6, 2016. Of course there are hundreds of reasons, but here are our top 13 reasons to visit during Holidays the Disneyland Resort this holiday season:

1. Christmas Fantasy Parade: This holiday classic will be back and marching down Main Street U.S.A. daily. Larger than life gingerbread men, toy soldiers, snowmen and Santa himself all bring joy and merriment in this lively holiday parade.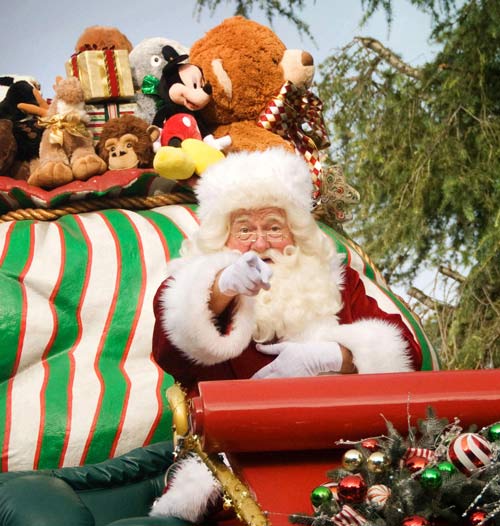 Photo Courtesy of DisFanReview



2. Paint the Night Parade: The only thing better than one parade is two parades, and the Paint the Night Parade for the Diamond Celebration is bigger and brighter than any parade you've seen before. This magical parade travels from "it's a small world" Holiday down to Main Street U.S.A. nightly.

3. Santa: Jolly Old Saint Nicholas will be in Critter Country taking pictures and gift requests from boys and girls in Disneyland, and he can also be found doing the same on Buena Vista Street in Disney California Adventure Park. Santa is a busy man this time of year!

4. Jingle Cruise: Holiday humor is coming back for its third year where the Jungle Cruise takes on a festive seasonal overlay.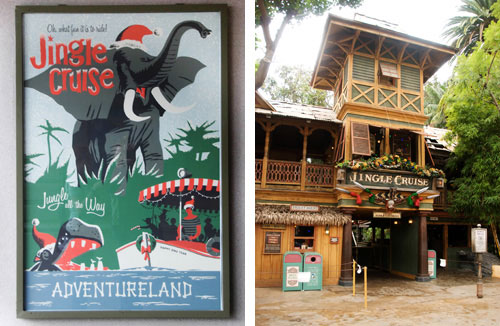 Photo Courtesy of DisFanReview



5. "it's a small world" Holiday: Celebrate Christmastime around the world with this darling version of the attraction that combines "it's a small world" and "Jingle Bells." The exterior of the attraction is also decked out for occasion with extra lights.

6. Haunted Mansion Holiday: Jack Skellington and his crew stick around awhile after Halloween to see what surprises they can bring to the Christmas season.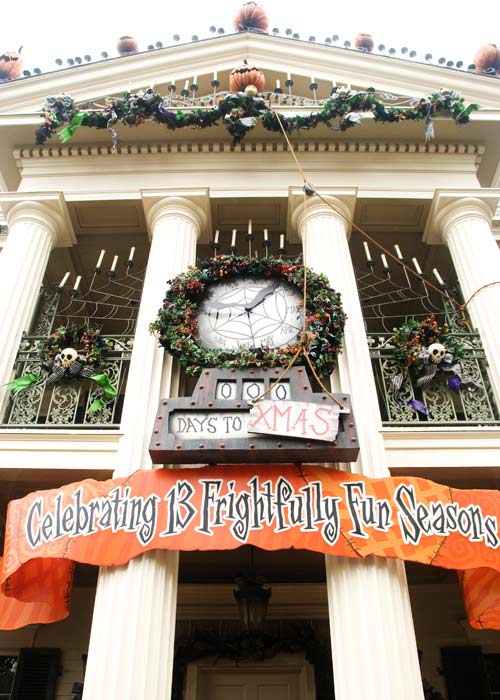 Photo Courtesy of DisFanReview
7. World of Color Winter Dreams: This special holiday edition of the nighttime spectacular World of Color, hosted by everyone's favorite snowman, Olaf is coming back by popular demand for its third season. Keep in mind that World of Color - Celebrate will not be shown during this time for the holidays.

8. Decor: No one trims a tree quite like Disney. Detailed holiday decor will be found throughout the Resort including the Downtown Disney District, the Hotels of the Disneyland Resort, Cars Land, Bugs Land, Buena Vista Street, Main Street U.S.A., and more.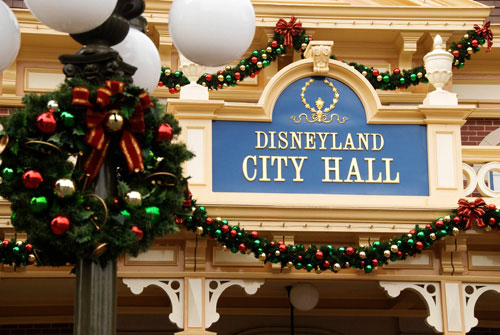 Photo Courtesy of DisFanReview



9. Olaf's Snow Fest: One of the favorite attractions during the limited time Frozen Fun is coming back to Disney California Adventure just for the holidays. Here you'll be able to build a snowman, sled down a hill on real snow, and celebrate the holidays the way they do in Arendelle.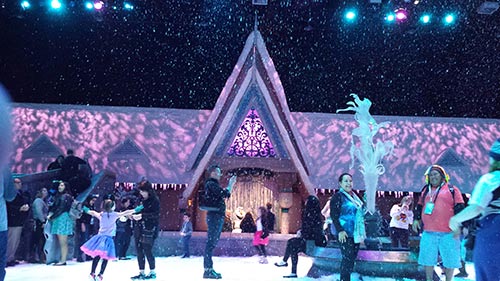 10. Olaf's Frozen Ice Rink: Although it melted away earlier this Spring, Olaf's Frozen Ice Rink will be back in its Downtown Disney location right by the Disneyland Hotel. Ice skate rentals and hot cocoa for purchase are available on site.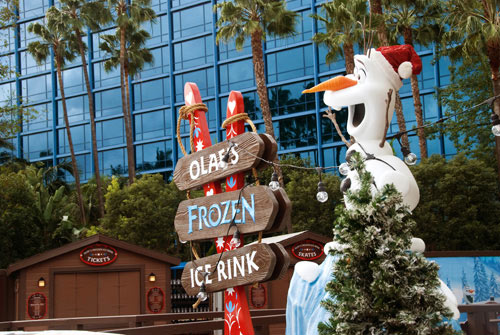 Photo Courtesy of DisFanReview



11. Disneyland Forever: Fireworks are the perfect way to end a perfect day at Disneyland, and the Disneyland Forever fireworks spectacular is the most incredible way to celebrate the 60th Anniversary. These fireworks can be seen from Main Street U.S.A., the Matterhorn, Rivers of America, it's a small world, and Sleeping Beauty's Castle. Although the holiday fireworks won't be taking place this year, Elsa makes an appearance in the parade, so you may still experience some magical snow fall!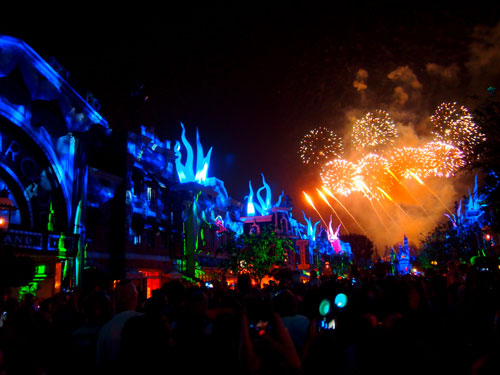 Photo courtesy of Stephanie Curtis



12. Sleeping Beauty Castle: This year will be one of the unique times where you will not be Sleeping Beauty's Winter Castle, and the reason is a good one. It is the only holiday season where you'll get to see the 60th Anniversary decorations on the castle. It is dazzling both day and night with thousands of diamonds, crystals and sparkles. It truly is a sight to behold!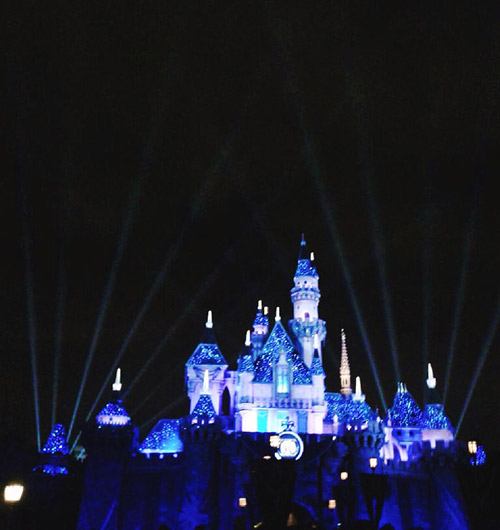 13. Season of the Force: Coming November 16th, guests will be transported to a galaxy far, far away at Disneyland! With all new one of a kind space adventures only available during this limited time event, as a Star Wars fan, you have to be there. You can learn everything you and your young Padawans can experience in our article, Season of the Force is Coming to Disneyland!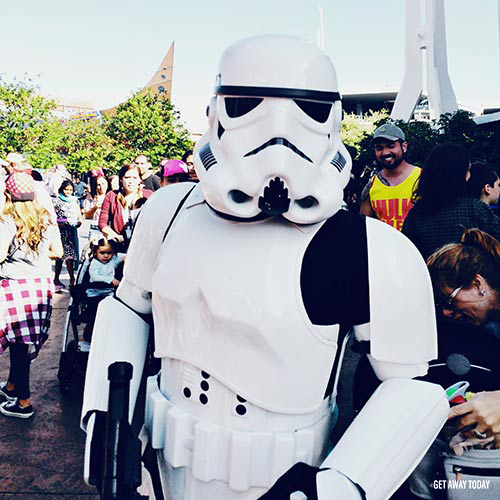 Give your family the gift they'll remember forever and take them to Holidays at the Disneyland Resort in 2015 for a year that is truly unlike any other! For fewer crowds and the best deals, consider traveling in mid-November before Thanksgiving. It is a great way to kick off the holiday season! Of course any time during the holidays will be magical, so you'll want to book soon. Check out our
Disneyland packages
online, or call our agents at 855-GET-AWAY.

Check out these other great articles: