If you're planning a vacation for September or October, you may be wondering where to go for Halloween in California. Where can you experience the not-so-spooky fun for your family? Or maybe you're looking for the most chilling haunts. Either way, you'll find your answer in our guide on where to go for Halloween in California 2018.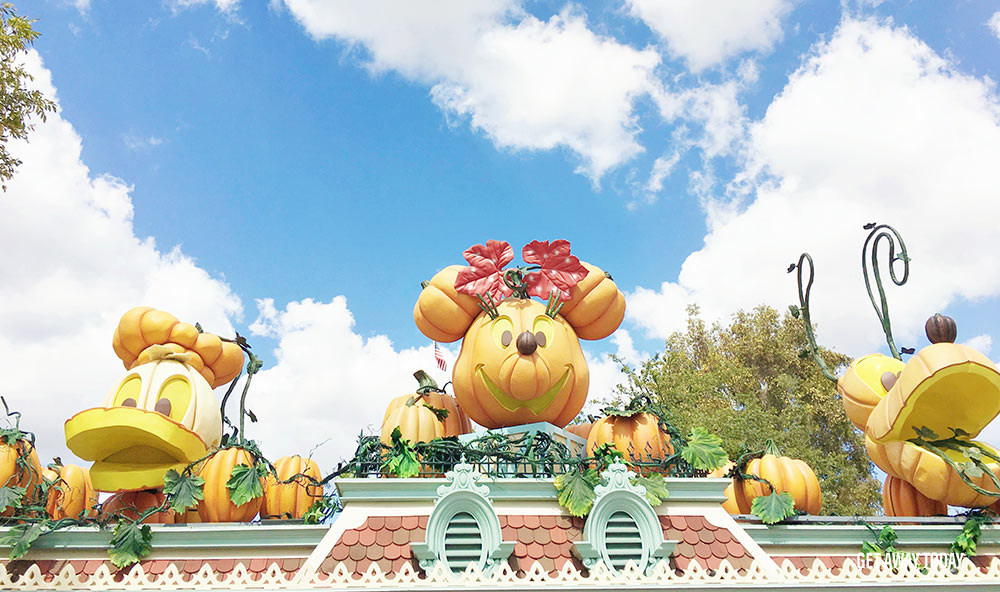 2018 Guide on Where to Go for Halloween in California
Halloween time is one of our favorite seasons of the year. Not only because of the weather, but because so many theme parks offer a wide variety of activities and events for the season. When you're planning a trip during these frightfully fun months it can be hard to decide where to visit and where to celebrate Halloween with your family or friends. To make that decision easier, we've created a guide on where to go for Halloween in California. Each destination includes where it's located, when its Halloween celebration takes place, what ages the event is recommended for and all that's included. Read on if you dare!
Where to Go for Halloween in California - Disneyland
Where: Anaheim, CA
When: September 7th – October 31st
Ages Recommended: All ages!
Disneyland offers Halloween fun for the whole family, both included with your general admission and as an extra for those looking for the most spooktacular time. From September 7th through October 31st, you'll create not-so-scary memories like any other at Disneyland and Disney California Adventure Parks. From ride overlays and specialty treats to whimsical décor and seasonal surprises, it is a time that is sure to delight. Halloween Time at Disneyland is one of the most popular times of all for a reason! You can learn all about what to expect at Halloween Time in our 2018 guide here.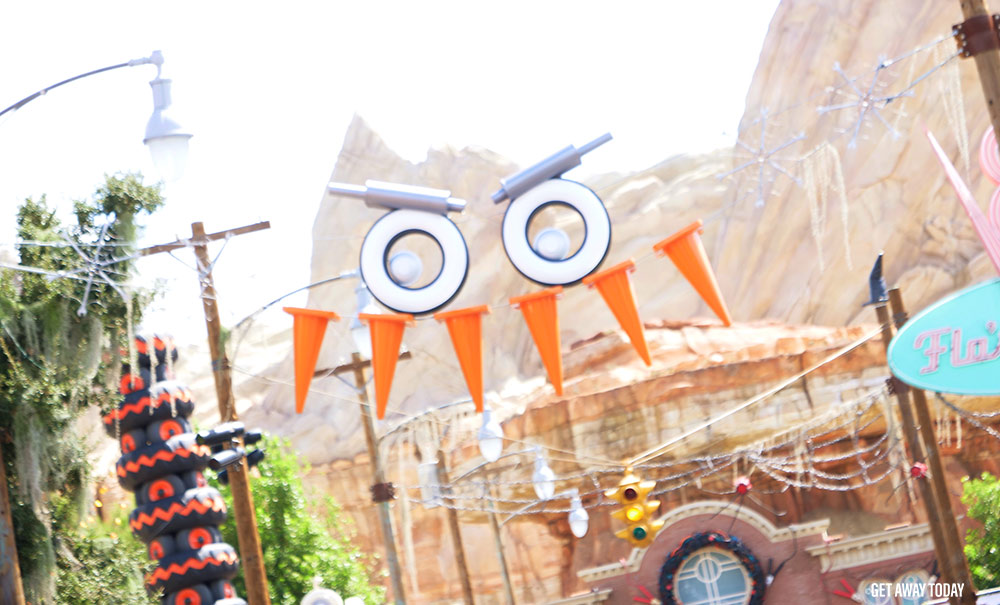 Besides the usual park fun, Disneyland also offers Mickey's Halloween Party on select dates. This specialty event requires an additional ticket from park admission, but many families find it more than worth it. On top of experience the amazing décor and atmosphere at Disneyland, trick or treating, exclusive entertainment and low wait times are just a few perks of the event. To find out more, read all about the Disneyland Halloween Party 2018 dates and details here.
If there's anything to know, it's that you'll never go wrong choosing to celebrate Halloween in California at Disneyland. It's a thrilling time for the whole family!
Where to Go for Halloween in California – Universal Studios Hollywood
Where: Los Angeles, CA
When: Select nights September 14th – November 3rd
Ages Recommended: 13+ & all ages
If you're looking for something a little more, well scary, then Universal Studios Hollywood Halloween Horror Nights might be the where you want to go for Halloween in California. This event definitely isn't for everyone and is recommended for those at least 13 years old, although even that might seem too young once you're face-to-face with the terrors awaiting you. On select nights from September 14 - November 3, 2018, you can expect to see Universal Studios Hollywood transform into something from your nightmares.
Each year, there are a number of mazes and scare areas created throughout the park. For 2018, the announced maze themes include Stranger Things, Trick 'r Treat, The First Purge, Poltergeist, Halloween 4, The Walking Dead Attraction and The Horrors of Blumhouse: Chapter 2. There's said to be one more maze, but the theme hasn't been announced as of yet. On top of these haunted house mazes, the entire park becomes a scare area with costumed employees and even the Terror Tram – a tour of the backlot that may just leave you crying in fear.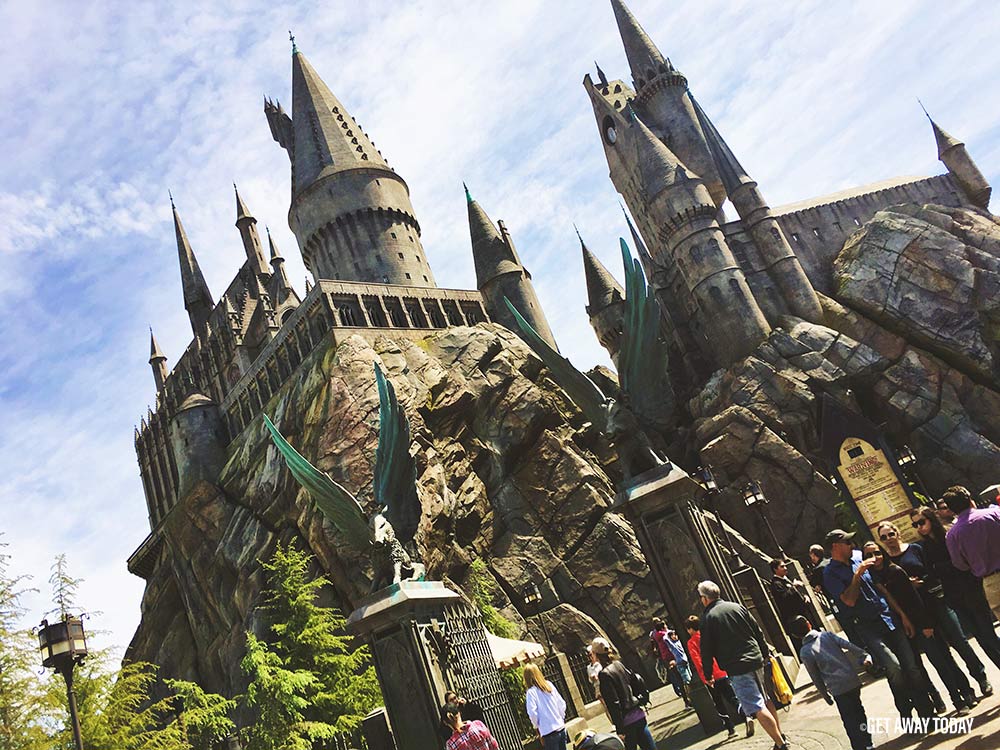 The Halloween Horror Night events are separate from general admission, so you'll want to make sure you get your tickets sooner rather than later if you're brave enough to dare the nightmare.
And while Halloween Horror Nights might not be a whole family affair, families are still welcome to experience everything else the park has to offer while the event is not running. If you're planning on visiting with the little ones during the spooky season, we recommend visiting Universal Studios Hollywood during the weekdays or even just earlier in the day on weekends. You'll avoid the Halloween Horror Nights set up and will get to experience all of the fall fun throughout the Wizarding World of Harry Potter and beyond. Don't forget to try a pumpkin pasty - it pairs perfectly with all the pumpkin decor and any kind of Butterbeer.
Where to Go for Halloween in California – Knott's Berry Farm
Where: Buena Park, CA
When: Select nights September 20th – October 31st & September 30th – October 29th
Ages Recommended: 13+ & all ages
Knott's Berry Farm is a unique option when it comes to celebrating Halloween in California, since it offers both family-friendly fun and the type of scary fun that's best for those older than 13. During the day from September 30 - October 29, 2018, families can explore Knott's Spooky Farm. Spooky Farm focuses on the kids with trick-or-treating, themed rides, live shows and even a costume contest. The best part is that all of this not-so-scary entertainment is included with your general admission, no extra ticket required.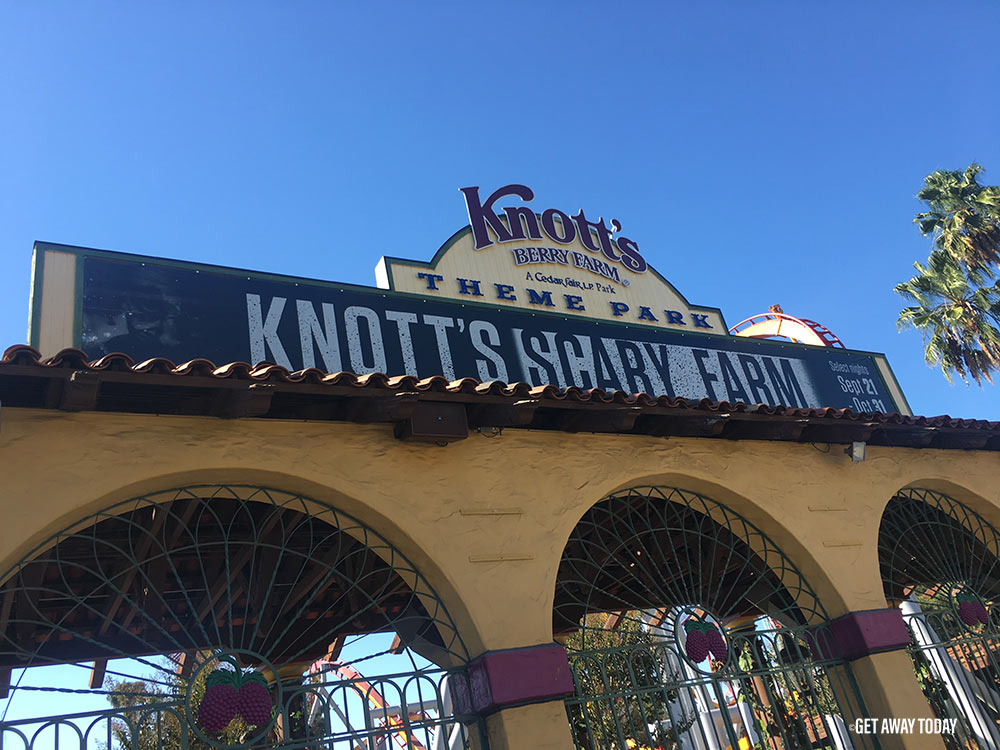 If you'd prefer to experience a real fright or two, then you'll want to attend Knott's Scary Farm. Held on select nights through September 20th and October 31st, this separate ticketed event is said to be the largest and most haunting Halloween experience in Southern California. The entire theme park transforms to feature sinister mazes, terrifying shows and all kinds of creatures waiting in the shadows. So far, Knott's has announced five of its chilling mazes; Paranormal Inc., Pumpkin Eater, Shadow Lands, Special Ops: Infected and Trick or Treat: Lights Out. I don't know about you, but I'm getting goosebumps just reading those names!
Whether you're looking for family-friendly spooks or a truly blood-curdling time, Knott's Berry Farm offers it both when you decide to celebrate Halloween in California.
Where to Go for Halloween in California – SeaWorld San Diego
Where: San Diego, CA
When: Select nights September 22nd – October 28th
Ages Recommended: All ages!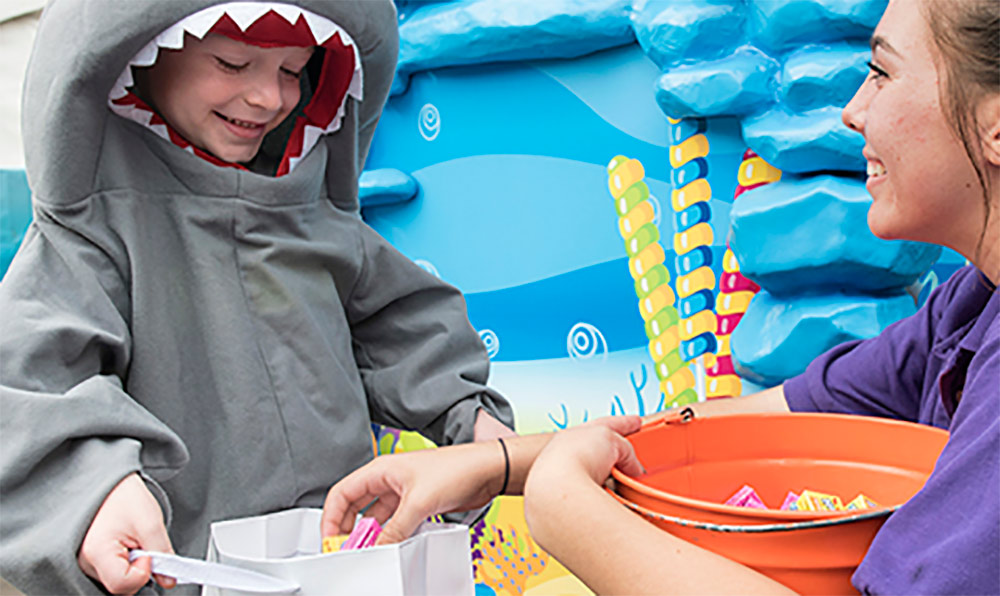 Photo courtesy of SeaWorld San Diego
SeaWorld San Diego's Halloween Spooktacular is one of the area's biggest fall festivals, with family fun haunting every corner. From September 22nd through October 28th, kids of all ages can enjoy Halloween at SeaWorld every weekend. Trick-or-treating is included from 12pm to 6pm each event night and is only the beginning of the boo-tiful affair. An interactive dance floor, Dia de Los Muertos, and Clyde and Seamore's Big Halloween Bash are just a few of the entertainment options you'll experience. And don't forget to be on the lookout for frightfully fun decorations throughout SeaWorld – including singing pumpkins!
Where to Go for Halloween in California – LEGOLAND California
Where: Carlsbad, CA
When: Select nights September 29th – October 27th
Ages Recommended: All ages!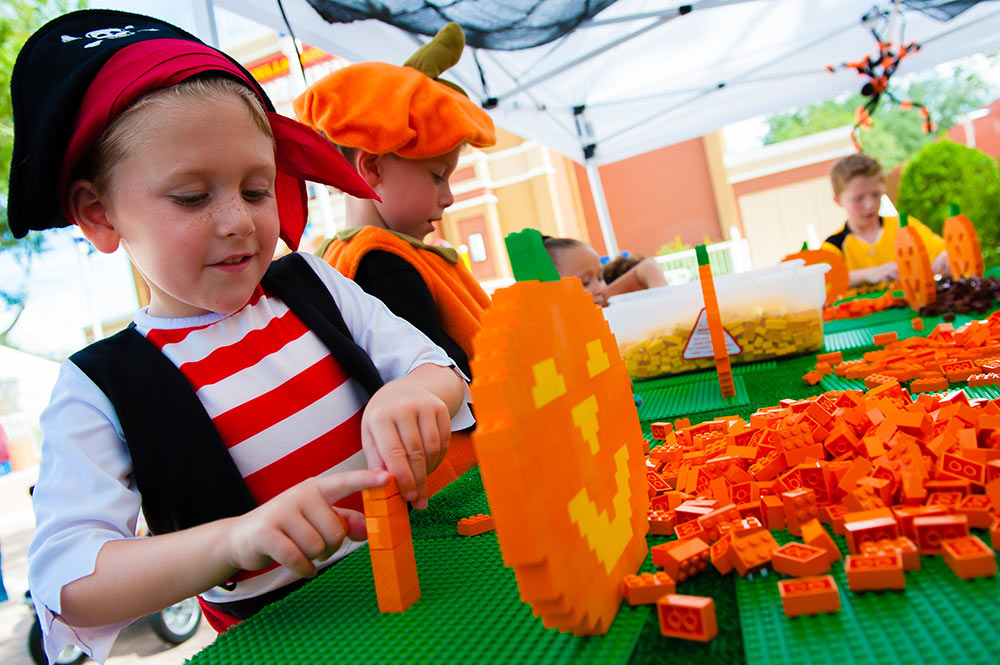 Photo courtesy of Legoland Resort
LEGOLAND California offers spooky fun that's a great option for families looking to celebrate Halloween in California. This year, you can experience their Brick or Treat Party Nights on September 29th and October 6th, 13th, 20th and 27th. Since the nights are limited, we recommend purchasing the separate tickets for the event sooner rather than later. What are you getting with that ticket? Costume contests, ghoulishly decorated rides, themed shows and character meet and greets are all included. And, of course, trick-or-treating!
Where to Go for Halloween in California - Overview
There you have it, some of the best places to go for Halloween in California. As an overview, here are the places you should consider if you're looking to celebrate the holiday with your entire family:
For those looking for truly frightening experiences that are best for the older kids and beyond, you'll want to consider:
Where will you be celebrating Halloween in California this year? Are you sticking to the family-friendly spooks or facing off against terrifying nightmares? Let us know in the comments below!
If you haven't planned your Halloween time vacation, let Get Away Today help. Our travel experts have experienced all the events and can help guide you to the best spooktacular occasion for your vacation. Book any of our destination packages online or give us a call at 855-GET-AWAY. You'll be haunting California in no time!