We recently shared a post with the best Disney+ and Hulu shows to watch with your family right now. With
THIS LINK
you can sign up for Hulu, which includes Disney+! Today, we want to share some of the best Disney+ shows to watch before your Disney vacation.
Best Disney+ Shows to Watch Before Your Disney Vacation
When my parents took me to Disneyland for the first time, we had an amazing day. I vividly remember that my father bought me a Peter Pan hat and I thought I was the coolest! We had an amazing day and I was so happy spending time with my family. Then it happened- Chip and Dale were on Main Street, U.S.A., right in front of me! They were rock stars! They were the coolest chipmunks on the planet and I was star struck! I was actually seeing my favorite characters right in front me. Not to mention that they said hi, gave me a high five and left me on a high that has obviously stayed with me all of these years. I was raised on a steady diet of Disney cartoons, and suddenly I was experiencing hose magical moments from the screen in real life by going to Disneyland!
Several years later, I was so excited to experience Disneyland with my daughter and share some of those same magical memories. We skipped down Main Street, U.S.A., proudly walked through Sleeping Beauty's Castle and into Fantasyland. There they were! It was Chip and Dale… I jumped up and down like a little kid again, the Rock Stars were there and I was sharing the moment with my daughter! She looked right past them as if they did not exist. What?! How could this be? It hit me like a ton of bricks! I had not introduced my daughter to the classic Disney cartoons. I made a pact that I had to fix this horrible parenting oversight. I asked my daughter which ride she wanted to do first and suggested that perhaps we should take a wild ride with Mr. Toad. She asked me who Mr. Toad is. I couldn't believe she didn't know this character, and then I realized I didn't really know him either. I had heard about some kind of Disney movie starring Mr. Toad but I was not even sure if I had seen it. I told myself I had to fix this travesty.
The Mr. Toad movie was not easy to find, but I did locate "The Adventures of Ichabod and Mr. Toad." On the same trip, I found Chip and Dale movies like "Three for Breakfast," "Winter Storage," and "All in a Nutshell." I felt accomplished as a parent. Now that I'm a grandparent, I ensure the grandkids are raised with classic Disney movies. When we go to Disneyland, it so fun to see the grandkids faces light up and treat Chip and Dale like the total Rock Stars they are!
Disneyland is certainly a place where many themes, social mores, historical facts, family fun, memories and Disney movie history can be experienced. Disney+ is a game changer for the Disneyland fan. It provides a list of movies to watch that prepares anyone for a more enjoyable experience. Really! I take it for granted that I was raised on a steady diet of Mickey Mouse short movies starring the "Fab 5": Mickey, Minnie, Goofy, Pluto, and Donald. Disney+ has provided a great opportunity for families to re-introduce themselves to the magic of childhood and introduce the family to an entire universe of Disney characters and adventures.
Disney+ Shows to Watch Before Your Vacation
The following is a list of movies that can be found on Disney+, along with the attraction or history of Disneyland that the movie is connected. This list of Disney shows to watch on Disney+ will help prepare your family for your next Disneyland trip! It would be impossible to list all of the movies that relate to Disneyland, but these are some of the best shows on Disney+.
Disney History on Disney+
The Reluctant Dragon (1941) - A look inside the Disney studios and the creative process of Disney films. It is a precursor to the thought around Disneyland and the basis by which Walt used the magic of movie making to dream of Disneyland!
The Imagineering Story, Episodes 1 - 5 (2019) - A great look into the history and creative process that inspired Disneyland. You will also experience Joe Rohde, who is one of the lead imagineers at Disney Imagineering.
Disneyland Around the Seasons (1966) - Kids get to meet Walt Disney and see some of the creative processes in the early years at Disneyland.
Decorating Disneyland (2017) - A great show about the creative minds that dream up amazing seasonal decorations and themes during some of your favorite times of the year.
Disney Animation on Disney+
Steamboat Willie (1928) - The very first Mickey cartoon that was premiered to the public. Fun fact: Steamboat Willie was not the first Mickey movie to be made; the first was actually "Plane Crazy." But, Steamboat Willie was the first cartoon that included music and sound. It made a big splash to audiences in New York and the rest, as they say, is history. Steamboat Willie and Plane Crazy can both be seen in the movie theater on Main Street, U.S.A. in Disneyland! In addition, there were several Disney movies that came before Steamboat Willie. Animated characters appeared with a live action actress in the Alice Comedies (1923) and Oswald the Lucky Rabbit was a cartoon before Mickey was born (1927). You can visit Oswald's Service station in California Adventure Park on Buena Vista Street.
All of the early Disney animated cartoons. There are too many to list here, but they give a great history into Disney art and animation, not to mention introducing families everywhere to the "Fab Five:" Mickey, Minnie, Donald, Pluto and Goofy.
"Mickey's Rival" (1936) - The film introduces audiences to Mickey's nemesis Mortimer Mouse (ironically, Walt's original name for Mickey was Mortimer but his wife, Lillian, disliked the name and suggested Mickey). Mortimer tries to win the favor of Minnie in this classic Mickey cartoon. In California Adventure, look for Mortimer's Market – an homage to Mickey's archenemy.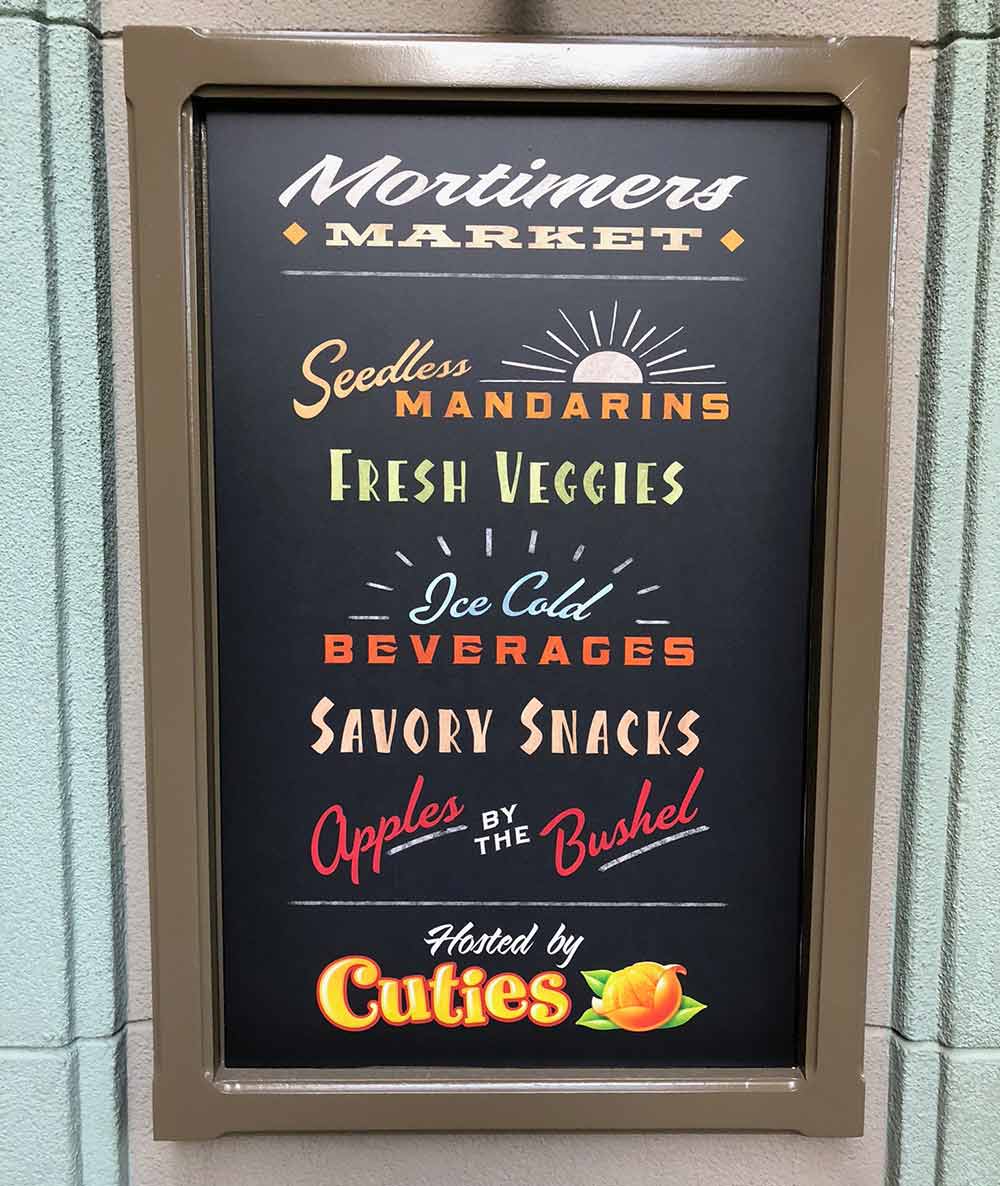 "The Three Little Pigs" (1933) - The classic tale of the three little pigs who built their homes out of straw, sticks, and bricks. In California Adventure, look for "Fiddler, Fifer, and Practical," a cafe that honors the three little pigs.
"The Beezy Bear" (1955) - A fan favorite where Donald Duck and the bear help a well meaning park ranger clean up a dirty park. Look for Beezy's likeness across from Soarin' Around the World in California Adventure.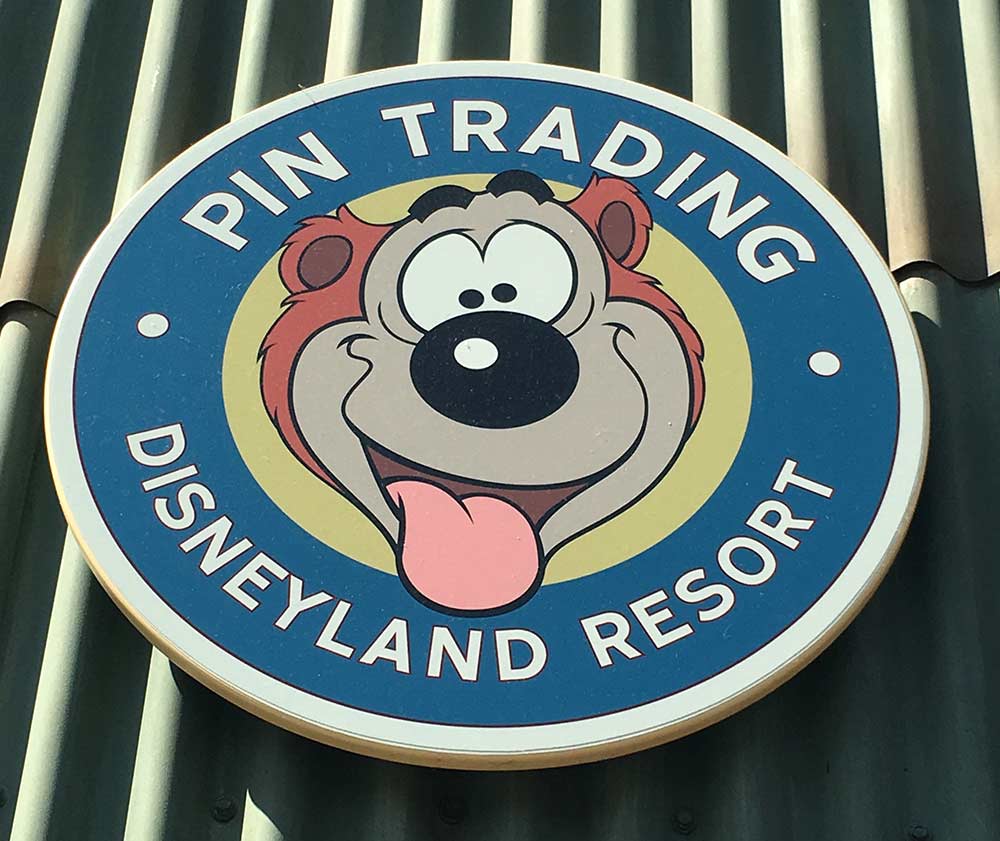 "Snow White and the Seven Dwarfs" (1938) - Snow White's Scary Adventures
"Pinocchio" (1940) - Pinocchio's Daring Journey
"Peter Pan" (1953) - Peter Pan's Flight
"Alice in Wonderland" (1951) - Alice in Wonderland and the Mad Tea Party ride
"Ichabod and Mr. Toad" (1949) - Mr. Toad's Wild Ride
"The Little Mermaid" (1989) - The Little Mermaid – Ariel's Undersea Adventure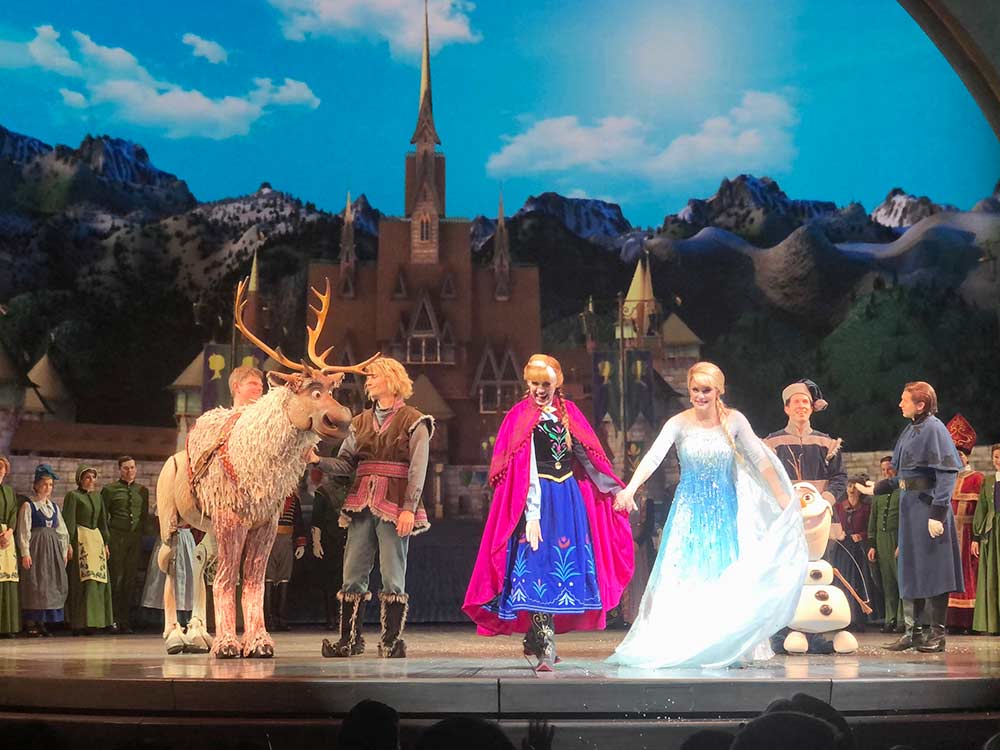 Frozen (2013) - Check out the amazing Broadway-quality stage play at the Hyperion Theater in California Adventure. Frozen - LIVE at the Hyperion is a one-hour show that incorporates the music and story of the original Frozen film using dazzling special effects, live actors and puppets.
Fantasia (1940) - The basis for the amazing waterside speculator Fantasmic!.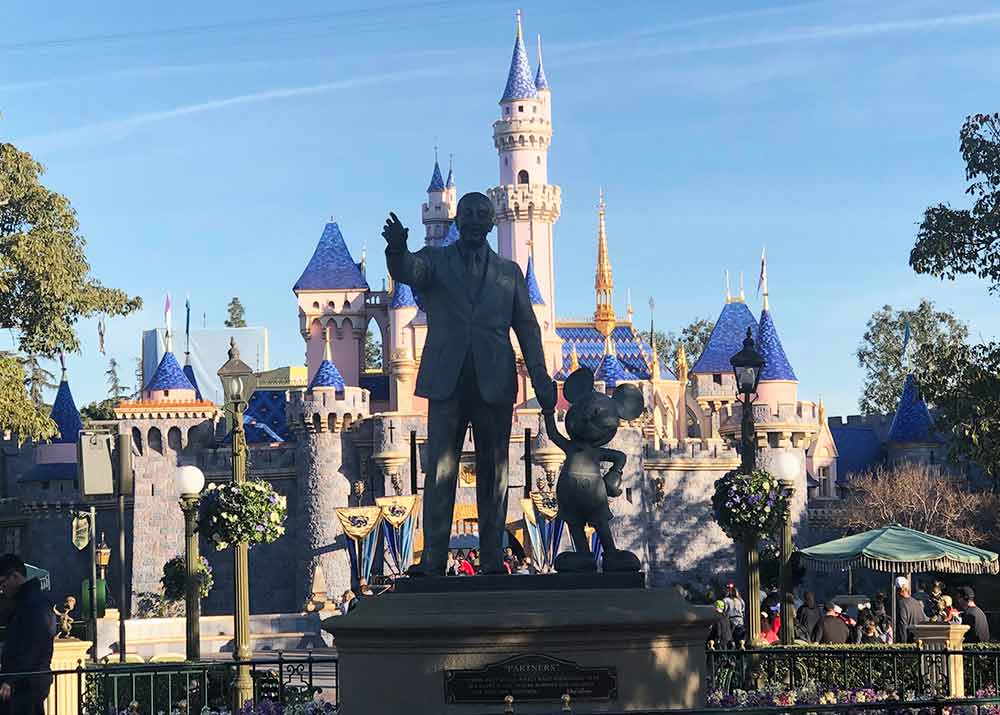 Sleeping Beauty (1959) - It is after all, Sleeping Beauty's Castle at the center of Disneyland. Many Disney fans stand in awe that the castle was premiered to the public at Disneyland's opening, four years before it premiered in the movie theater.
The Nightmare Before Christmas (1993) - A really fun stop motion film that is the basis for the Haunted Mansion Holiday, the overlay that appears at Disneyland during Halloween Time and Holidays at the Disneyland Resort.
The Many Adventures of the Winnie of the Pooh (1977) - The attraction of the same name can be found in Critter Country in Disneyland.
Who Framed Roger Rabbit? (1988) - Roger Rabbit's Car Toon Spin is located near the entrance to Toon Town in Disneyland Park.
Dumbo (1941 - animated), (2019 – live action) - The classic flying elephant attraction in Fantasyland.
Pixar Shows to Watch Before Your Vacation
Finding Nemo (2003) - Finding Nemo Submarine Voyage (Disneyland) and Turtle Talk with Crush (California Adventure). Fun fact: Disney produced a live action thriller called 20,000 Leagues Under the Sea. The Captain of the Nautilus submarine was Captain Nemo.
Monsters, Inc. (2001) - Monsters, Inc. Mike & Sulley to the Rescue! at California Adventure.
Inside Out (2015) - Inside Out Emotional Whirlwind is located on Pixar Pier in Disney California Adventure.
The Incredibles (2004) - The Incredicoaster.
Cars (2006) - In California Adventure, you can visit Cars Land, which features Route 66 and all your favorite shops and diners from the film. You can ride Radiator Springs Racers, Luigi's Rollickin Roadsters and Mater's Junkyard Jamboree.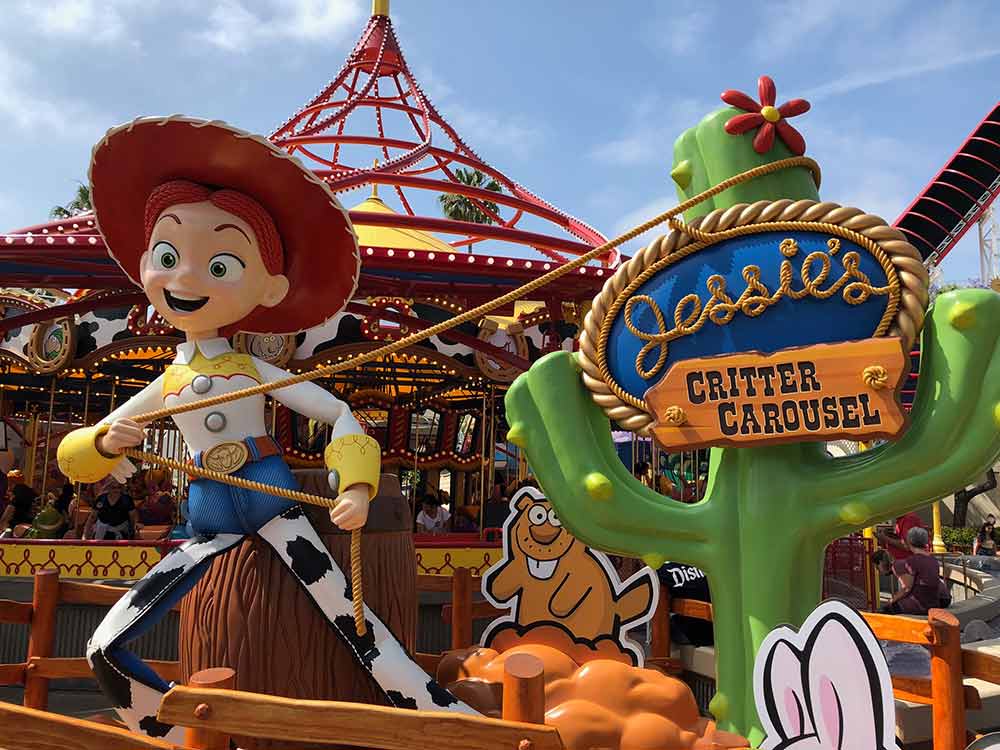 Toy Story (1995) - Experience the Toy Story films in real life via Toy Story Midway Mania!, Buzz Lightyear Astro Blasters, Jessie's Critter Carousel and Senor Buzz Churros.
Luxo, Jr. (1986) - Luxo, Jr. is the logo for Pixar, and his likeness is seen on the Pixar Pier sign as you enter this area of Disney California Adventure Park.
Knick Knack (1989) - The fun little snowman has his own shop on Pixar Pier, plus you'll find him in a snow globe on a shelf on Route 66 in Cars Land.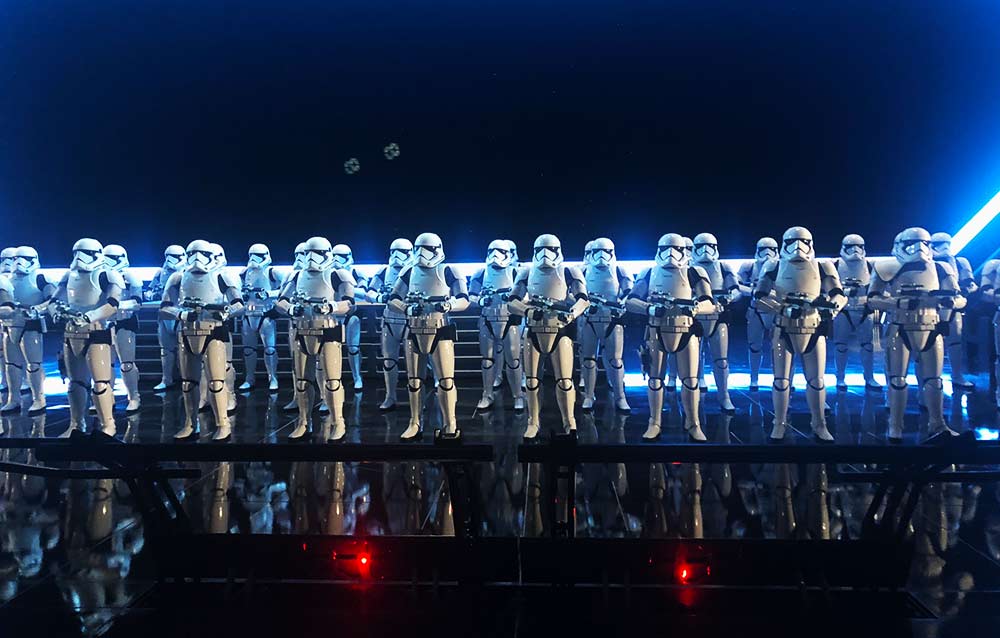 Star Wars Shows on Disney+ to Watch Before Your Vacation
Virtually all of the Star Wars movies are referenced in Disneyland. But, if you need to choose, check out Episodes 7 and 8. They follow the story line in Star Wars: Galaxy's Edge in Disneyland. Also, do not forget to catch a ride on Star Tours with new missions to places including Batuu.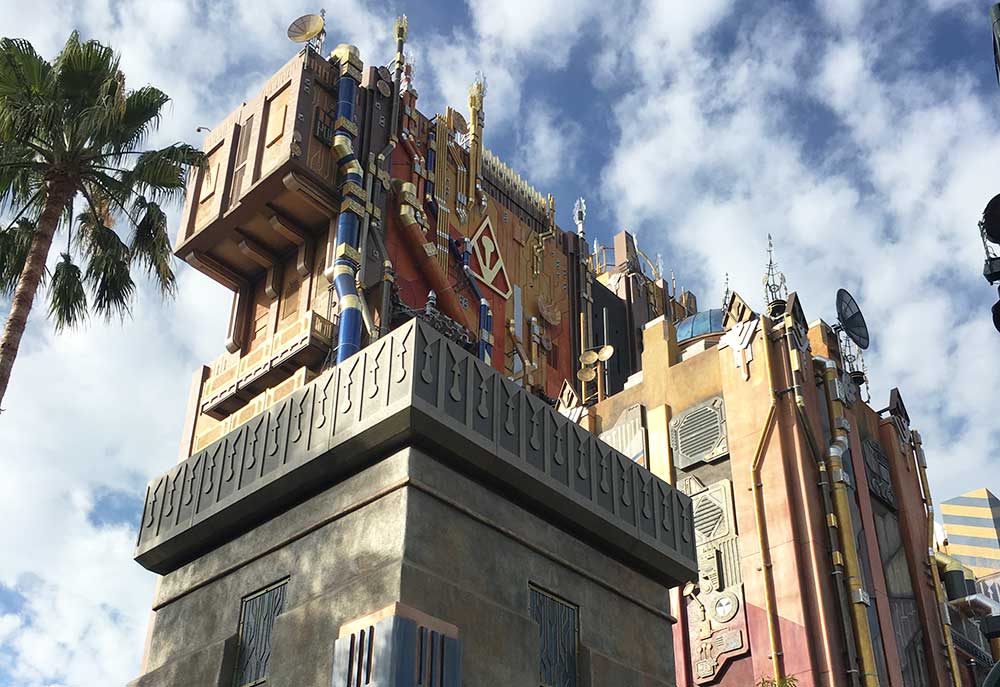 Marvel Shows on Disney+ to Watch Before Your Vacation
Guardians of the Galaxy (2014) - A great introduction to the Guardians of the Galaxy: Mission Breakout.
Coming soon to Disney California Adventure Park - Word on the street is that you should brush up on Dr. Strange (2016), Ant-Man movies (2015, 2018) and Spider-Man movies (many to choose from on Disney+). Avengers Campus will feature an all new attraction called Web Slinger: A Spider-Man Adventure. Guests will also be able to train in the mystic arts with Dr. Strange and enjoy amazing drinks and treats inspired by Ant-Man's Pym technology.
Best Live Action Movies on Disney+
Pirates of the Caribbean: Curse of the Black Pearl (2013) - Look for Captain Jack Sparrow in the classic attraction.
The Haunted Mansion (2003) - This film is not so great but the classic ride references are fun.
Davy Crockett and the River Pirates (1956) - Look for several references in Frontierland, such as the Davy Crockett's Explorer Canoes.
Disneyland fans everywhere are looking forward to additional movies being released on Disney+, including Tarzan. My family can't wait to see "Jungle Cruise" in theaters someday!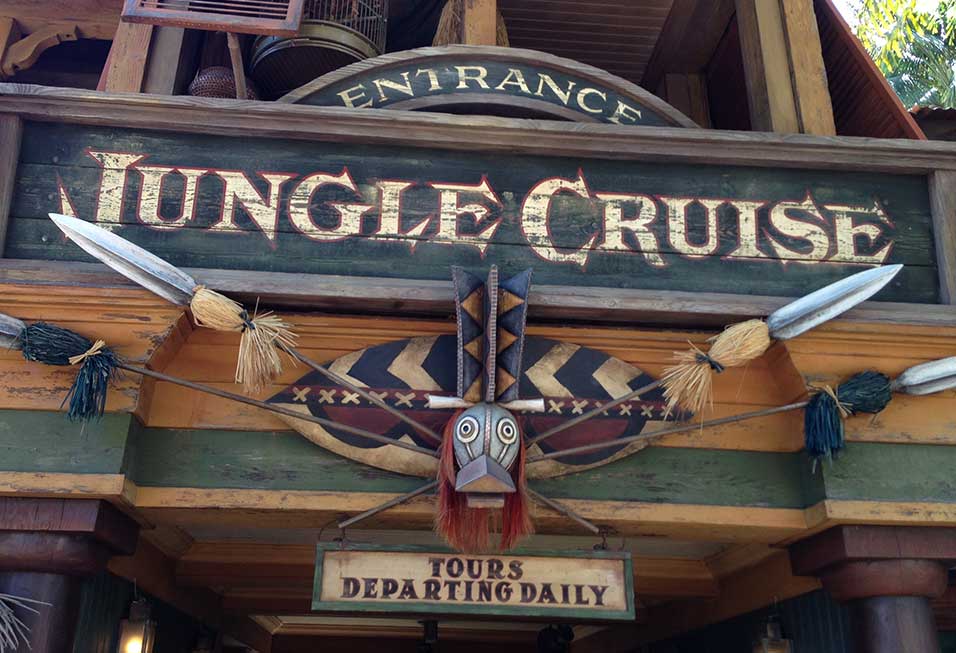 Choose your adventure and make lasting memories.
Family time is valuable. Building lasting memories is the aim of a Get Away Today Disneyland Resort Vacation! The quality of the experience and the memories certainly linger as families remember the value they experienced at the Happiest Place on Earth! The experts at Get Away Today Vacations will help you build an experience that your family will never forget! Book online or call a travel expert at 855-GET-AWAY.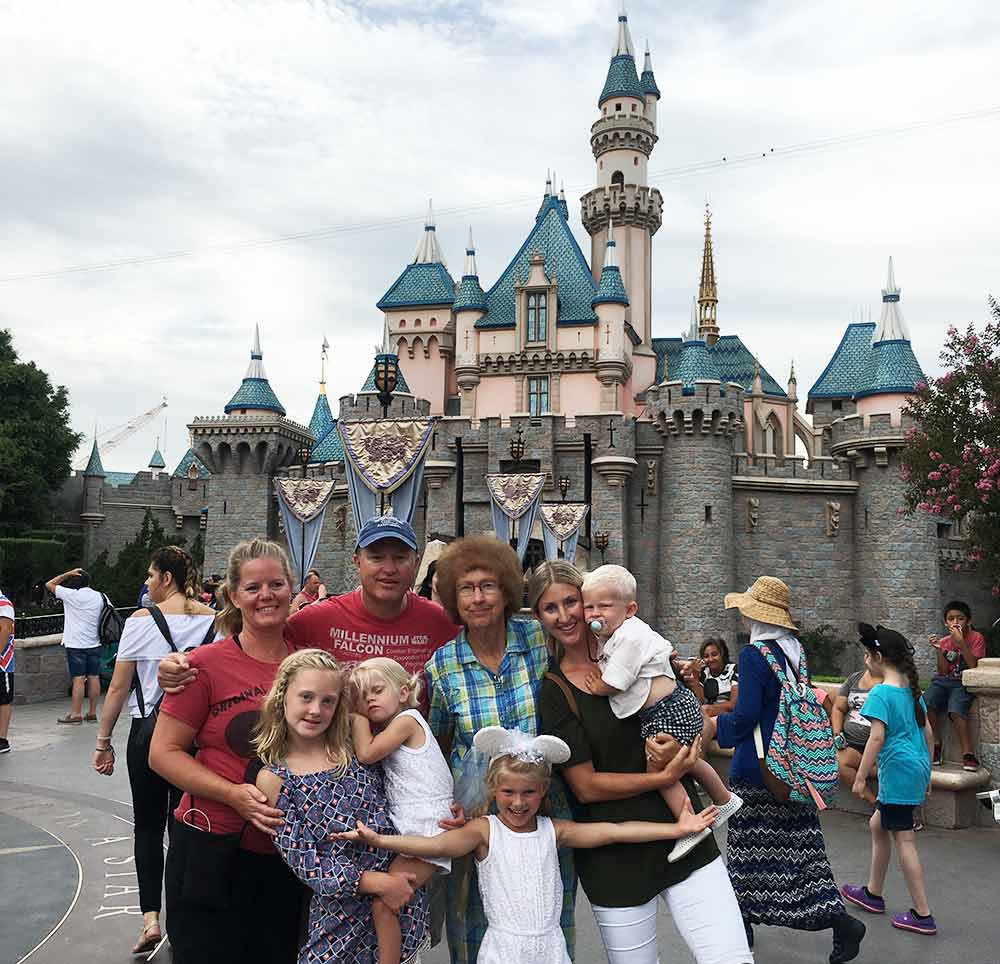 Chris Dallin is a Disneyland fanatic. He travels to Disney parks several times a year and continues to find hidden gems, adventure, joy and magic in the Happiest Place on Earth. Tune into future blogs for additional ways to experience the magic of Disney Parks.