Check off your Disneyland bucket list items with this free Disneyland bingo game printable. Are you a true Disney fan? Find out!
Do you feel like you have experienced all that Disneyland has to offer? Are you a super fan, or are you just there for the food? Play this fun Disneyland bingo game printable to find out! Play at work and compare with your coworkers or use the game to plan out activities for your next big Disneyland adventure.
Disneyland Bingo Game Printable
I have been to Disneyland at least five times and I was surprised to find that I can only get bingo twice. What? Luckily, we are on our way back to the Disneyland Resort next month, so I can take care of the rest of the boxes. I love that there are so many extra experiences offered at Disneyland and Disney California Adventure, it just takes knowing to look for them.
I didn't realize you could mail postcards for free from the Disney mailboxes. Totally taking advantage of that next time! I also need a picture of me on the park bench where Walt first thought of the magic Disneyland could become. Checking off some of these Disneyland bucket list items is a great way to take a break from long attraction lines if the park is crowded. Or, if you frequent Disneyland often, then it might be fun to change up the routine a bit and play this Disney bingo game each day of your trip.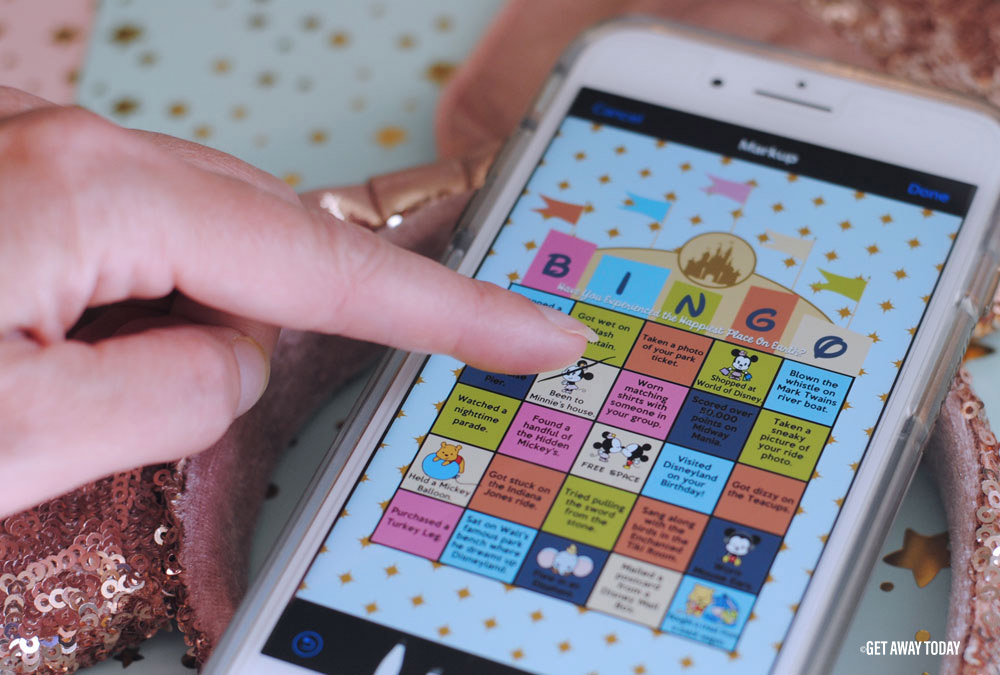 The Happiest Place on Earth is happy for so many obvious reasons. Fun rides, family entertainment, Broadway-quality shows, spectacular fireworks, quality employees, festive foods, meaningful character interaction and that amazing Disney magic! I hope this Disneyland bingo game will make any family night fun and give you even more ideas on what to do when you visit the Disneyland Resort next.
Free Disneyland Bingo Game Printable Downloads:
Playing is easy! Download the Disneyland bingo game printable above. You can print it with a pink or a blue background. So, pick your favorite and print from there.
Check off each square that has an experience listed that you have done before! Have you purchased a Turkey Leg? They always look good to me when I am starving. Did you fly in an elephant in Fantasyland? Have you been to Minnie Mouse's house? Did you wear matching shirts with someone in your vacation group? That is one of my favorite Disneyland traditions and always something I like to watch for when in the parks. People can be so creative!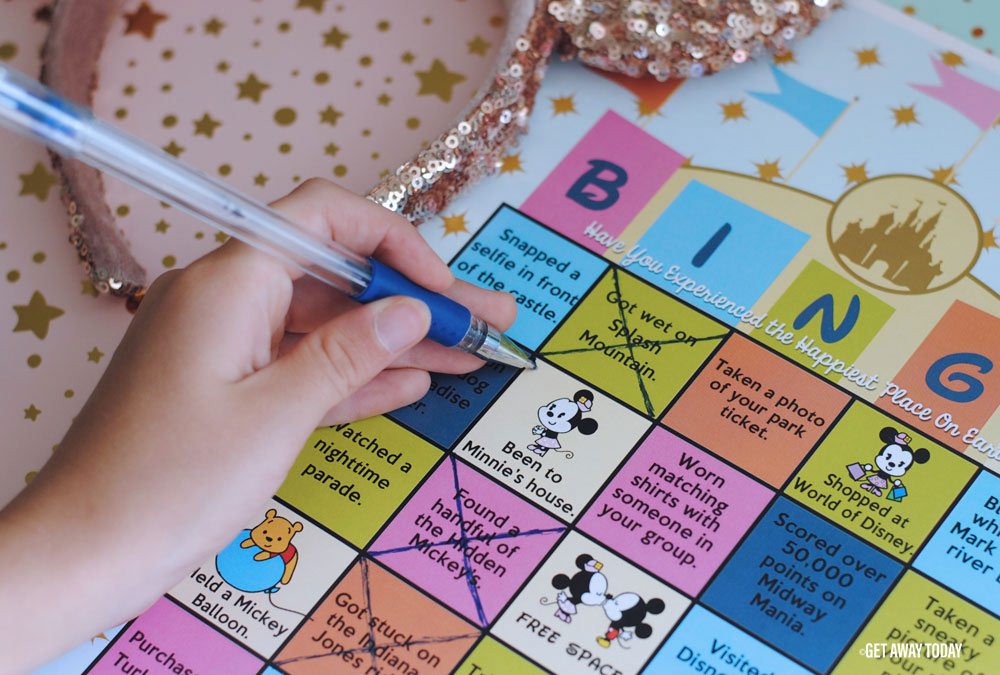 Now that you've marked that all off, see how many bingos you got. Don't forget that the middle space is free. It is a gift from Mickey and Minnie. Aren't they the cutest couple?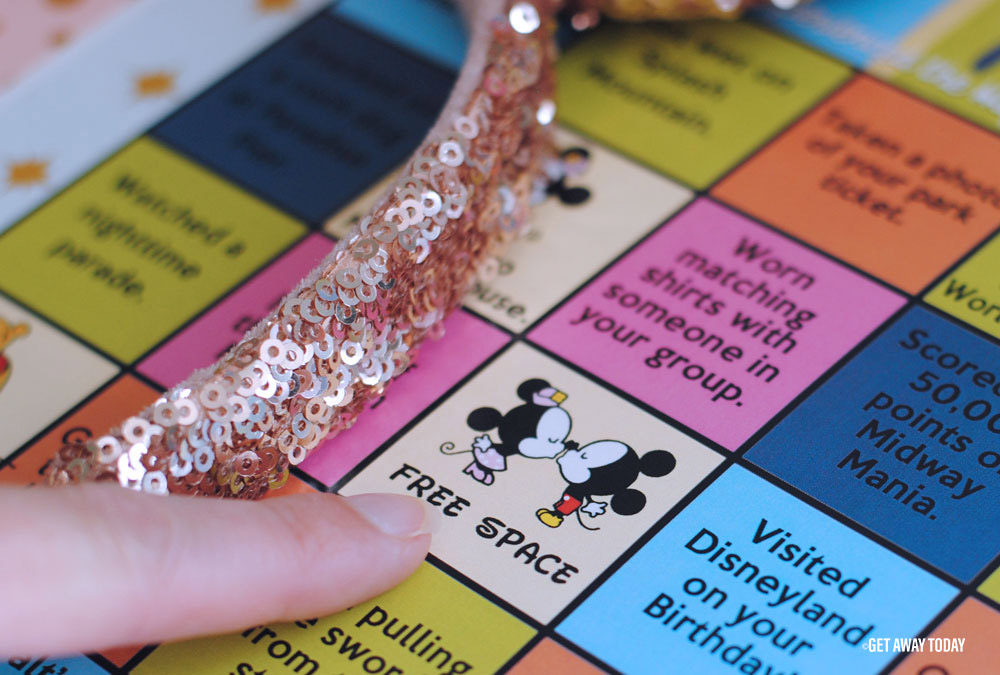 The ultimate Disneyland tourists will be able to get blackout. Way to go!
Since we live in a world of digital technology and environmentally friendly options, you can also download the Disneyland bingo game printable to your phones.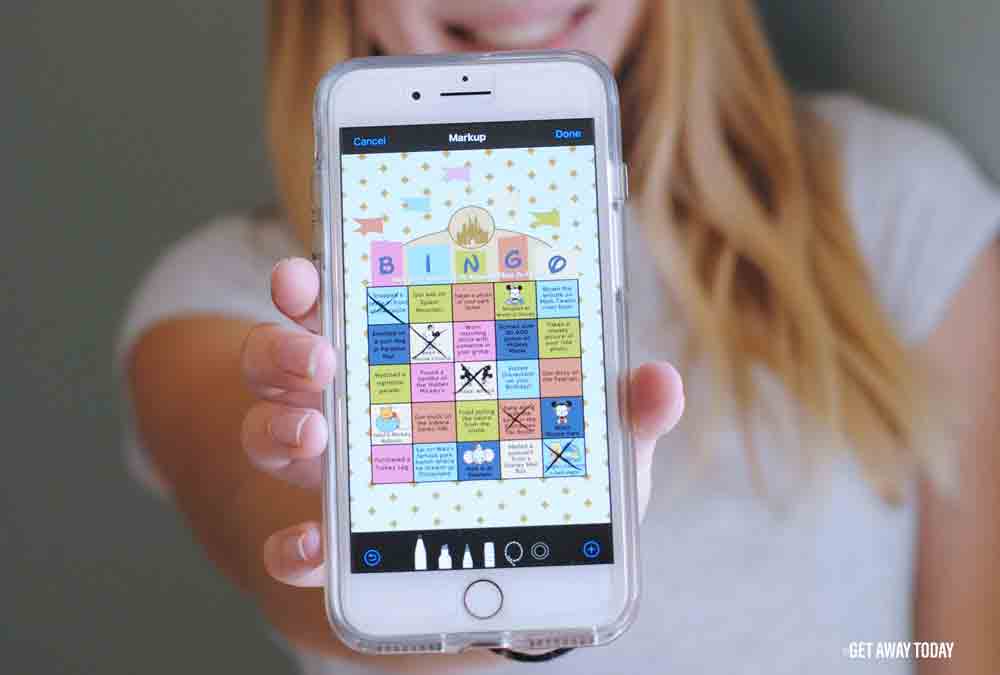 Then save the image to your photos. You can use a photo editing app to check things off the bingo board. Just give it a little swipe with your finger. This is an easy way to play bingo while you are at Disneyland!
What are you Disneyland bucket list items? Is there something you would put on your personal bingo board? Let us know in the comments below!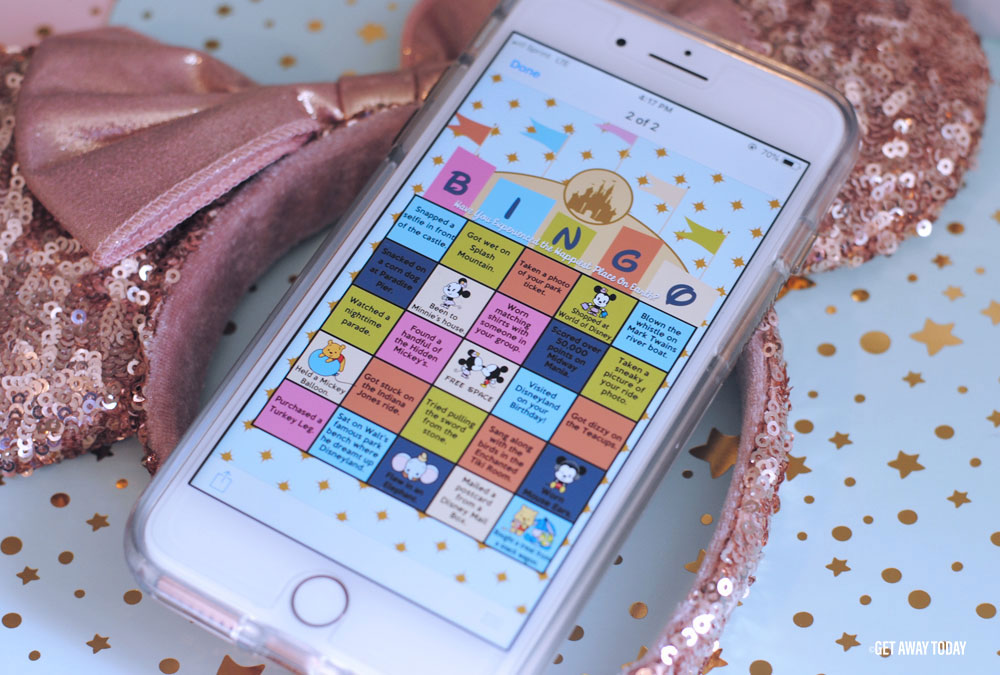 And, if you don't already have a Disneyland trip in the books, give our travel experts a call at 855-GET-AWAY. We'd love to help you plan your next vacation to the Happiest Place on Earth. You can browse and book any of our Disneyland packages online, too. With discount Disneyland tickets, reduced hotel rates and all the tips and tricks, you'll be sure to save while having a magical time.