Halloween Time is one of the most popular times of year at the Disneyland Resort with spooky decor and attractions,
festive treats
and seasonal merchandise. It's a little different each year The Disneyland Halloween Merchandise 2018 is what we're going to show you today. You're going to love it!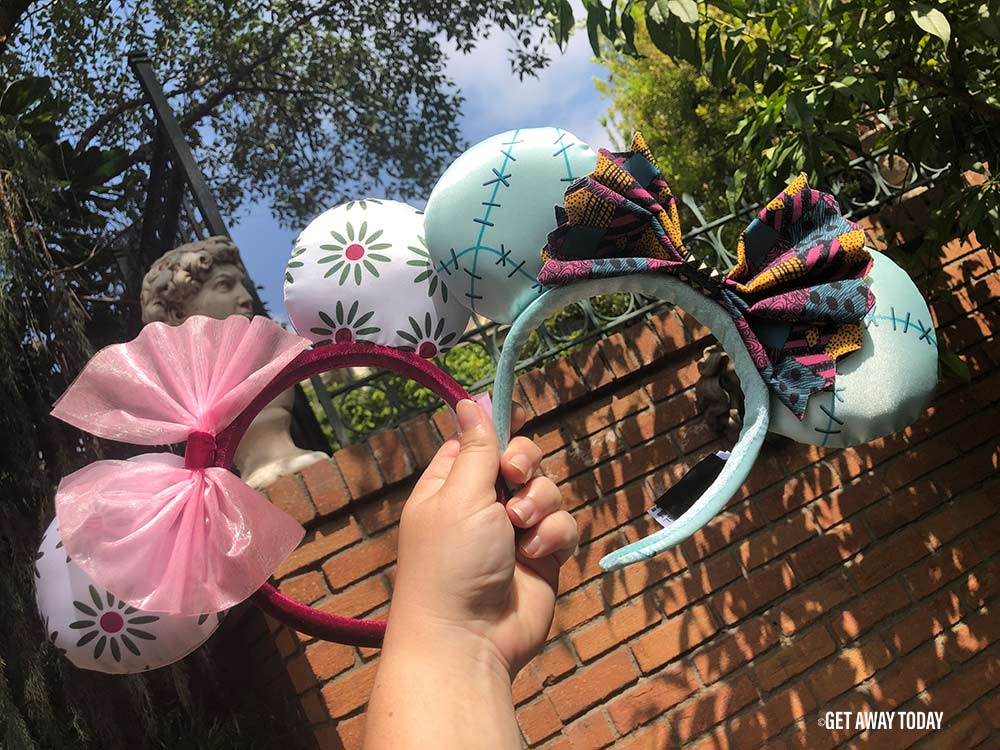 Halloween Time doesn't officially begin until September 7th this year, but the Disneyland Halloween Merchandise 2018 is already popping up around the Resort! But that's not all. We have been able to preview all of the fun new merchandise that is available at the Disneyland Resort now, and some that is coming later. But instead of telling you about it, it's so much more fun to show it to you! We've put together this video showing all of the Disneyland Halloween merchandise 2018. Enjoy!
Isn't it adorable? We know you'll want it all, but that's likely not practical. So, instead we've recapped everything below here as your Disneyland Halloween Merchandise 2018 Guide.
Disneyland Halloween Merchandise 2018 Popcorn Buckets
Popcorn buckets are always a hot merchandise item, and the Halloween popcorn buckets are no exception. There are five types of popcorn buckets available at the Disneyland Resort this year. Two are the base style, which means it's a traditional popcorn bucket shape with a design around it. One of the designs features Mickey and Minnie in their costumes. The other features the popular Oogie Boogie.
And speaking of Oogie Boogie, the hard to get premium Oogie Boogie popcorn bucket from last year is making a triumphant return. In addition to the original Oogie Boogie popcorn bucket, a new glow-in-the-dark neon version is going to be released in mid-September. The fifth and final bucket is an all-new glowing caldron popcorn bucket. It is just the right amount of spooky and word on the street is that it features a hidden Mickey.
Disneyland Halloween Merchandise 2018 Cups and Drink Accessories
This year at Disneyland, there are a number of ways you can drink your potion(s). The base travel mug features the same Mickey and Minnie design as the base popcorn bucket. There will also be a poisoned apple stein. Last year you could find red poisoned apple steins throughout the resort, but this year, the steins are all available in green.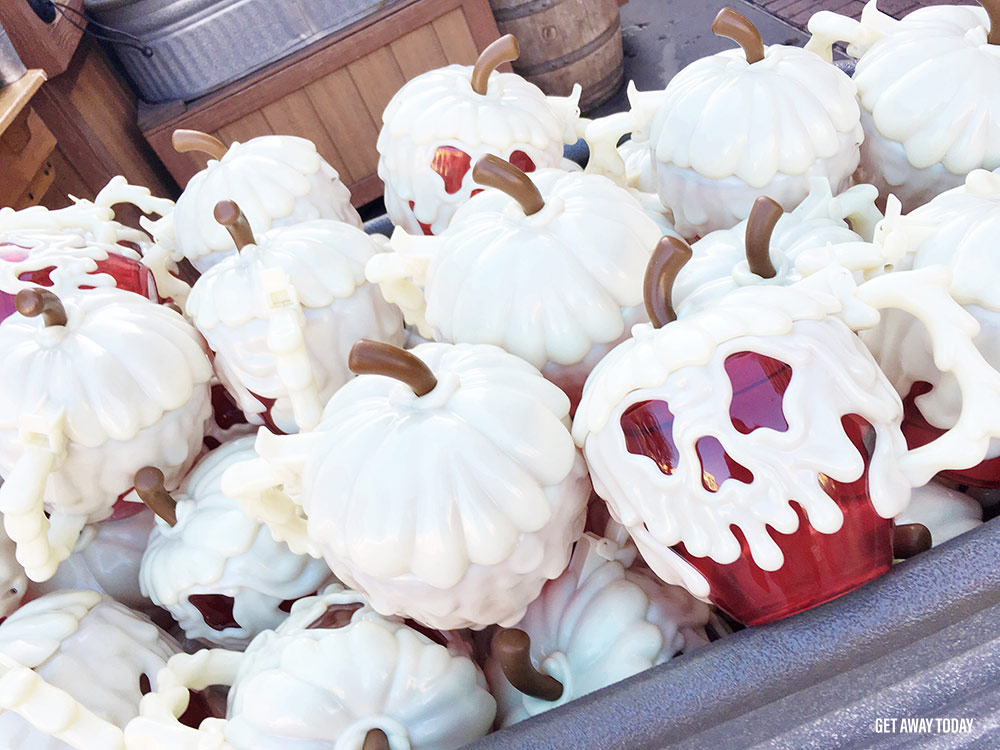 In addition to unique cups, this year features even more drink accessories than ever before. One of the most popular are the glowing poisoned apple glow cubes. You'll be able to find red and green ones throughout the Disneyland Resort, but there's a special purple version that can only be found at Carthay Circle Restaurant. It's a souvenir you'll have fun with long after you return home.
New this year you'll also find a Headless Horseman straw clip. This looks just like the seasonal statue you can find on Buena Vista Street during Halloween Time. It also glows. Over in Cars Land, you can buy a glowing jack-o-lantern tire straw. You can find these only at Flo's V8 Cafe and the Cozy Cone Motel.
Disneyland Halloween Merchandise 2018 Minnie Ears
Without question, the Halloween Minnie Ears are some of our very favorite. This year brings the return of the orange and black polka dot sequin ears and tons of new designs as well. There are three different Haunted Mansion Minnie Ears for Halloween, special candy corn Minnie ears and light up Mickey ear headbands. You can also find some festive Dia de los Muertos ears for the season as well.
Disneyland Halloween Merchandise 2018 Miscellaneous
No merchandise spread would be complete without the standard T-shirts, bags, necklaces and trick-or-treat buckets. You'll find them all at Disneyland this year. One of the hot themes of the season is Mickey dressed as a vampire with the catchphrase "I want candy!"
If you want to shop till you drop at Halloween Time this season, you'll want to book your vacation ASAP. You can get your Disneyland tickets online, or you can call our agents at 855-GET-AWAY.