If you're planning a trip to the Disneyland Resort and haven't been in a while, you'll notice some changes to the way the Disneyland tickets work. In order for your family to have the smoothest experience, we thought we'd share some of the new policies that are taking place.
First, if you have purchased a
multi-day Disneyland Resort ticket
, you'll need to be prepared to enter the park for the first time. The first time your family enters either park (Disneyland or Disney California Adventure), the following requirements will need to be met:
All adults will need to have their driver's license out along with their Disneyland ticket. You will write your name on the ticket with special ink, then have your picture taken. You may be required to do this process at the time you pick up the tickets, even if you are not going into a park at that time.
All multi-day ticket holders will be required to write their name on the ticket and have their picture taken regardless of age.
Once your photo is in the system, you will not need to do this again. Each time you enter a Disney Park, a Cast Member will match the photo to the person using the ticket to make sure tickets haven't been lost, stolen or resold.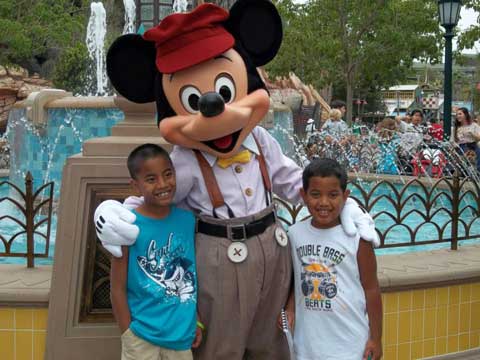 In addition to the new requirements, we suggest that you use your digital camera or phone to take a picture of the barcode on each ticket. This way, if something happens where your tickets are damaged or lost, Disneyland will be much better prepared to take care of your family. The picture must be a clear shot of the barcode. Although, it's never a guarantee that Disney will replace lost, stolen or damaged tickets, it certainly can't hurt. Just to be safe, we recommend taking a picture of all park passes and dining tickets.
Also, as a head's up, if your family is staying at any of the three Hotels of the Disneyland Resort, you must have your room key for the extra early entries; the ticket alone will not work. We love the extra perk of early entry each day when you stay on property. We can't stress enough how valuable early entry every day is, especially during busier times and particularly for Radiator Springs Racers in Cars Land.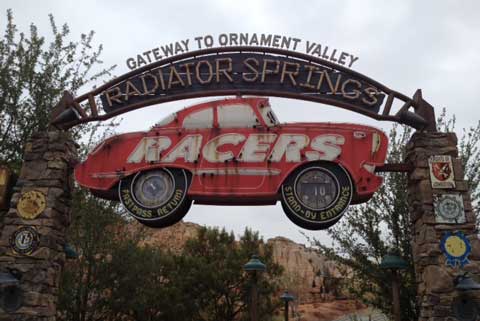 At Get Away Today, we are your Disneyland vacation experts and would love to make your vacation dreams come true. Not only do we offer insider tips and advice to make your vacation go smoothly, we offer the best price and exclusive offers on Disneyland tickets. New for 2013, all of our 3-day and longer Disneyland tickets include a $10 ESPN Zone Game Card to use at Downtown Disney during your vacation. Plus, all of our Disneyland tickets are discounted off the gate price and 3-day and longer tickets also include one Magic Morning early entry to use during your stay. You can purchase your 
Disneyland tickets
online, or call our Reservation Specialists at 855-GET-AWAY!

Check out these other great blog articles:
Summer Vacation Deals
on Good Things Utah
Monstrous Summer at Disneyland Resort
Disney's Paradise Pier Hotel: Top 10 Reasons to Stay Here
Disneyland Hotel: Top 10 Reasons to Stay Here
Disney's Grand Californian Hotel: Top 10 Reasons to Stay Here