The Disneyland Resort is an incredible destination year round, but this spring break brings some extra special surprises to Disney California Adventure Park with an all-new, limited time Frozen Fun line-up. Since spring break is such a popular time to visit, you'll want to make sure you give yourself time to experience it all. To help you make the most of your spring break at the Disneyland Resort, we've put together what we think is the perfect spring break itinerary.

Most families arrive mid-afternoon or early evening on their very first day at the Disneyland Resort and leave late afternoon on their final day, so we based our itinerary around those times. The following itinerary is full of our suggestions, but since spring break dates and park hours vary, you'll want to make sure that you check the Disneyland calendar before you go. Disneyland normally updates their calendar including park hours, entertainment schedule and ride refurbishments 30-45 days in advance, so make any necessary changes that would best fit your group. We made the itinerary with the estimated hours, shows and attraction closures in mind, but please keep in mind that things can change at any time. With so much to see and do, you won't want to miss out on any valuable park time, which is why we recommend to get a head start on your Frozen Fun by heading straight to Disney California Adventure Park.

Day 1: Disney California Adventure Park
Get a FASTPASS for For the First Time in Forever: A Frozen Sing-Along Celebration.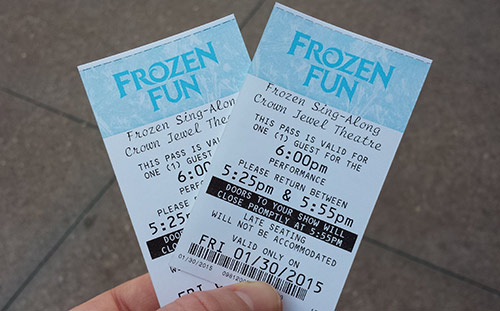 Head over to Cars Land and grab a home cooked meal from Flo's V8 Cafe. Enjoy the neon lights and views of the majestic red rock. Watch the cars race across Radiator Springs Racers and soak in the atmosphere. If you're looking for a snack, head over to the Cozy Cone Motel for pretzels, popcorn, churro bites, ice cream and other delicious treats.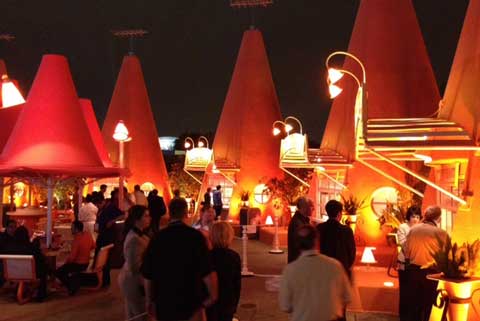 If you get there early enough, try to be in Cars Land for the nightly lighting of the neon lights and grab a spot along the parade route for the Pixar Play Parade.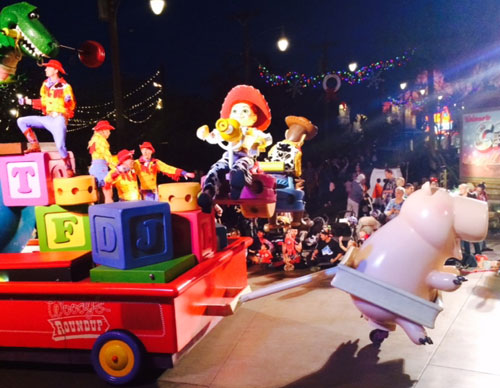 Kick-off your spring break vacation at Freeze the Night! A Family Dance Party - visit before or after your show, depending on your FASTPASS return time for For the First Time in Forever.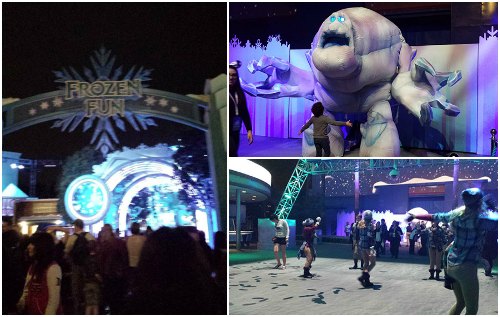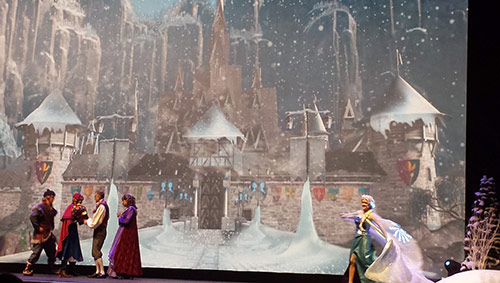 Get to your hotel and rest up - you're in for a fun-filled day!

Day 2: Disney California Adventure Park
Race (well, walk safely) to grab a FASTPASS for Radiator Springs Racers. If you have older kids, the morning is a great time to take advantage of the Single Rider line for a minimal wait.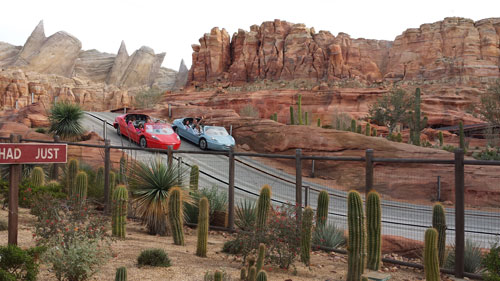 Grab breakfast at Flo's V8 Cafe. Yes, you'll want to eat there for breakfast too. If you like sweets, order the brioche French toast. You will not regret it. Then, make your way over to Mater's Junkyard Jamboree for a rollicking good time!
Get a FASTPASS for the night's showing of World of Color. It will be one of the last times you'll be able to see it before the new show takes over for the Diamond Celebration.
Next on your list, grab a FASTPASS for the Frozen Royal Reception and get a return time to come back and meet Anna and Elsa. While you're in the area, head over to Olaf's Snow Fest to frolic in real snow and meet the famous snow man (FASTPASS required). This attraction will melt away April 30, so you'll definitely want to make time for it!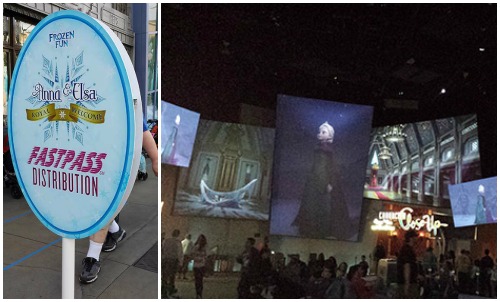 Next, make your way over to Toy Story Midway Mania, California Screamin' and The Little Mermaid ~ Ariel's Undersea Adventure.
Grab a late lunch from one of the tasty choices available at the Pacific Wharf followed by a free chocolate square from Ghirardelli Soda Fountain and Chocolate Shop for dessert.
After lunch be sure to take in the entertainment on Buena Vista Street and catch a showing of Disney's Aladdin - A Musical Spectacular, then head over to the Tower of Terror or Bug's Land for some ride time.
Make time to explore the Animation Building before your return time to meet Anna and Elsa. Try to line up with a showing of Turtle Talk with Crush or the Do you want to draw a snowman? workshop.
End your perfect day with a showing of World of Color. Arrive at your spot at least 30 minutes prior to show time.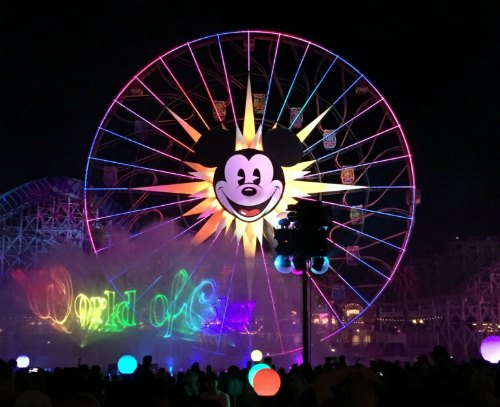 Day 3: Disneyland
Start your day with a quick breakfast at your hotel or from Downtown Disney. Jamba Juice is always a good choice and the family bag of beignets from the Jazz Kitchen Express are sure to be a hit!
Head straight to Fantasyland and ride the classics like the recently updated Alice in Wonderland, Dumbo the Flying Elephant, "it's a small world," Snow White's Scary Adventure and Pinnochio's Daring Journey. Get a glimpse of the recently added Arendelle as part of the scenery on the Story Book Land Canal Boats.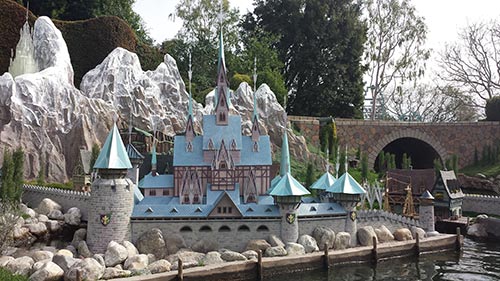 Watch the first showing of Mickey and the Magical Map in Fantasyland, then head over to Frontierland. On your way, be sure to grab a FASTPASS for the night's showing of Fantasmic!
Ride the newly refurbished Big Thunder Mountain Railroad before visiting the Thunder Ranch Petting Zoo and feasting on all-you-care-to-eat chicken and ribs lunch at the Big Thunder Ranch Barbecue complete with live music and entertainment.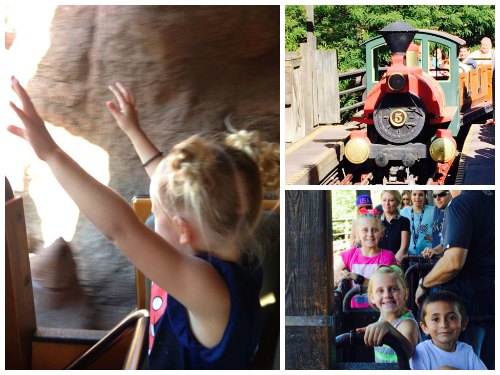 Adventure is your next stop with the Jungle Cruise, Indiana Jones Adventure and the Tiki Room (grab a Dole pineapple whip if you have room!).
Next, make your way over to New Orleans Square for a ride aboard Pirates of the Caribbean and a visit to the Haunted Mansion.
Grab a light dinner/snack depending on how hungry you are from your big lunch. Bengal Barbecue and the French Market both have yummy, light options.
End your night with Fantasmic!
Day 4: Disneyland and Disney California Adventure Park
After breakfast (at your hotel or Downtown Disney), ride the Monorail into Tomorrowland and head to Space Mountain to grab a FASTPASS. Ride Buzz Lightyear Astroblasters, Star Tours, Autopia, Astro Orbitor, Finding Nemo Submarines and stop by Innovations to meet and great your favorite Marvel heroes.
Take the Monorail back out to Downtown Disney for a delicious lunch at the ESPN Zone, Rain Forest Cafe or Earl of Sandwich. Take some time to shop at the LEGO Store, RideMakerz and Build-a-Bear before hopping over to Disney California Adventure Park for some more fun.
Head to Paradise Pier and ride Goofy's Sky School, the Silly Symphony Swings, Golden Zephyr and Jumpin' Jellyfish. If you have time, you may want to take another ride on California Screamin' or the Little Mermaid ~ Ariel's Undersea Adventure.
Hop back over to Disneyland in time for Mickey's Soundsational Parade on Main Street U.S.A. Be sure to get there at least 15-20 minutes early so you can see Anna, Elsa and Olaf on their special pre-parade float. Mickey's Soundsational Parade will also be going on hiatus once the Diamond Celebration begins, so you'll definitely want to make time for this family favorite. Spring break will most likely have two parade times, so pick whichever one works best with your schedule.
Once the parade is over, enjoy Main Street U.S.A. including Great Moments with Mr. Lincoln and the Main Street Cinema. Grab a snack or meal at one of the carts along the street, treat yourself at the Coca-Cola Refreshment Corner or the Gibson Girl Ice Cream Parlor, or have dinner at the Plaza Inn, Carnation Cafe or Jolly Holiday Bakery.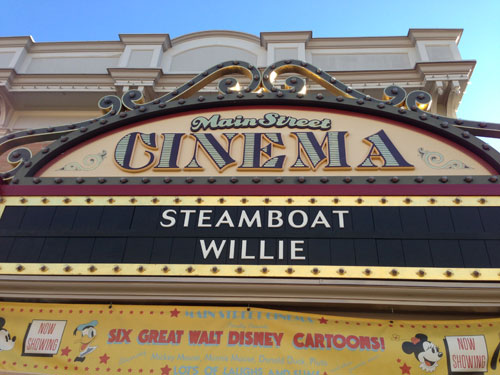 Photo credit: Chris Dallin
Finally, you'll want to grab your spot for the fireworks. During spring break the Disneyland Resort has brought back their longest running fireworks show, "Fantasy in the Sky." This will only be available for a limited time and one of the best places to watch the show is right in front of the castle. You'll want to get a spot early. Make this a time to reflect over the fun times you've had on your vacation, play games and make new memories. Then, enjoy the show!
Day 5: Disneyland and Disney California Adventure Park
Start your final day with a Character Breakfast at one of five locations: Goofy's Kitchen (Disneyland Hotel), Surf's Up with Mickey and Friends (Disney's Paradise Pier Hotel), Chip 'n Dale's Critter Breakfast (Disney's Grand Californian Hotel & Spa), Ariel's Grotto (Disney California Adventure Park), or Breakfast in the Park with Minnie and Friends (Disneyland Park). Reservations for character dining can be made up to 60 days in advance, so you'll want to call asap for the best times: 714.781.3463.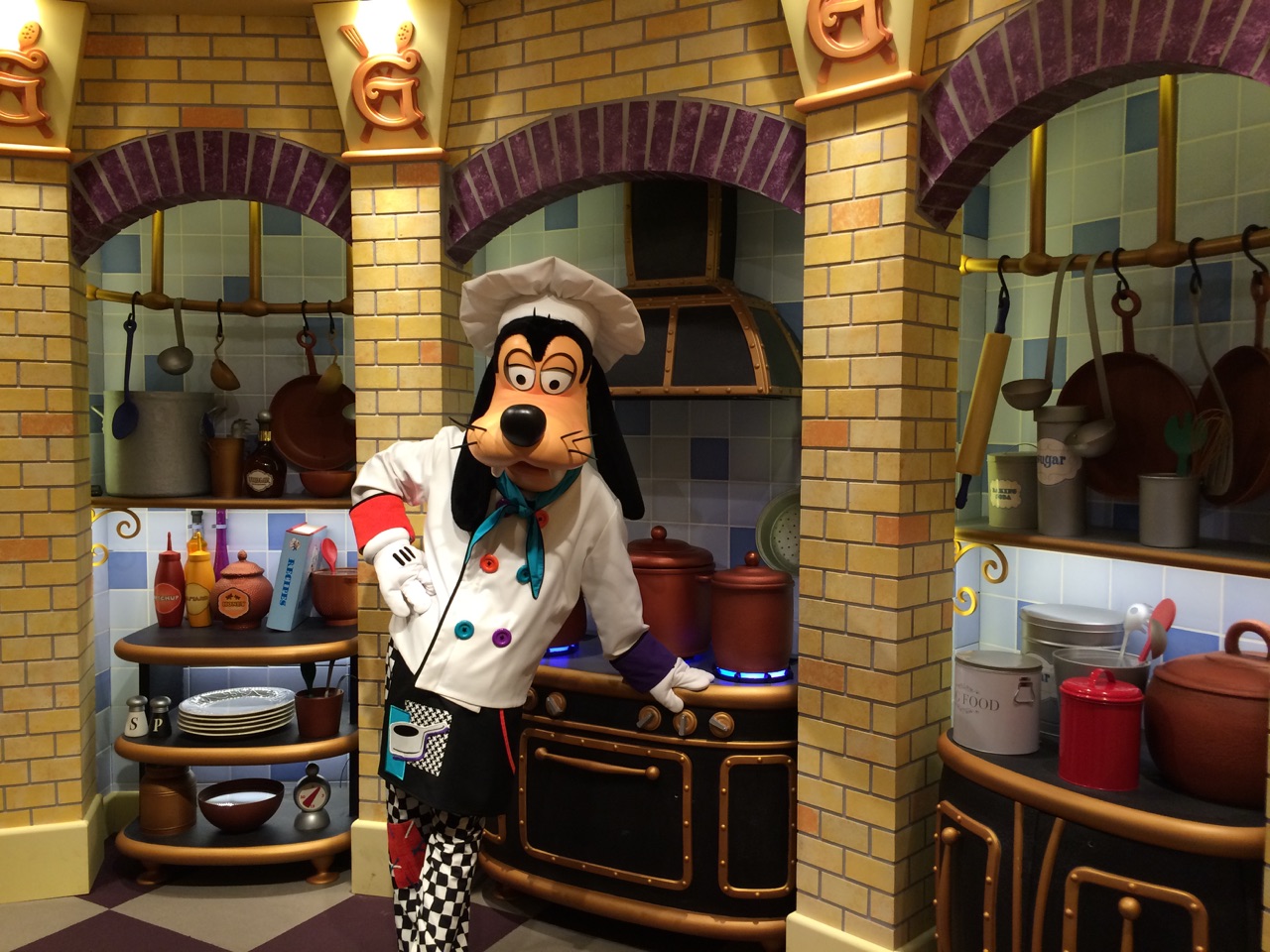 Depending on where you choose to have your final breakfast, you'll want to either start by getting a FASTPASS for the new Frozen show at the Fantasy Faire at Disneyland Park, or head over to Monsters Inc., Mike and Sulley to the Rescue at Disney California Adventure Park. If you dined at one of the hotels, just pick which park you'd like to start in, and then flip your itinerary.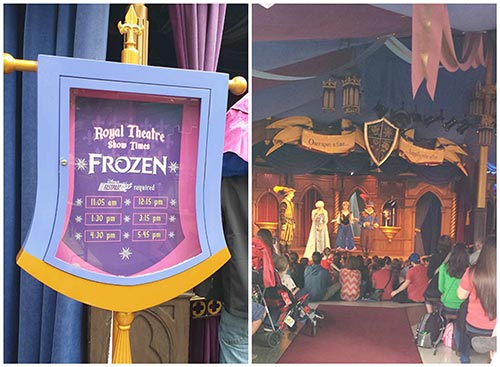 You'll want to fill your last day with anything you've missed or any of your favorites that you'd like to do again. We recommend Mickey's Toontown and Pixie Hollow in Disneyland and a Bug's Land and Playhouse Disney Live! in Disney California Adventure Park.
Do any last minute shopping and just enjoy!
We hope that this gives you a great start to mapping out your perfect spring break itinerary at the Disneyland Resort! We know that there's so much more to see and do and we hope that you take advantage of it all!
As an added bonus, Get Away Today is currently offering an extra day free when you purchase a 4-day Park Hopper ticket, giving you five full days of magic and memories! When you combine that with our 4th night free Anaheim area hotel specials, that gives you an extra day and night free! Our Disneyland packages can all be booked online, or you can call our Disney Experts at 855-GET-AWAY. We'd love to help you plan your perfect spring break!



Check out these other great articles:

Spring Break Tips for Frozen Fun at the Disneyland Resort