UPDATED September 2019 We know how valuable your time is on vacation. That's why we put together a video of 13 Ways to Save Time at Disneyland. Watch our video to get all of our best expert tips on how to make the most of your time at the Happiest Place on Earth.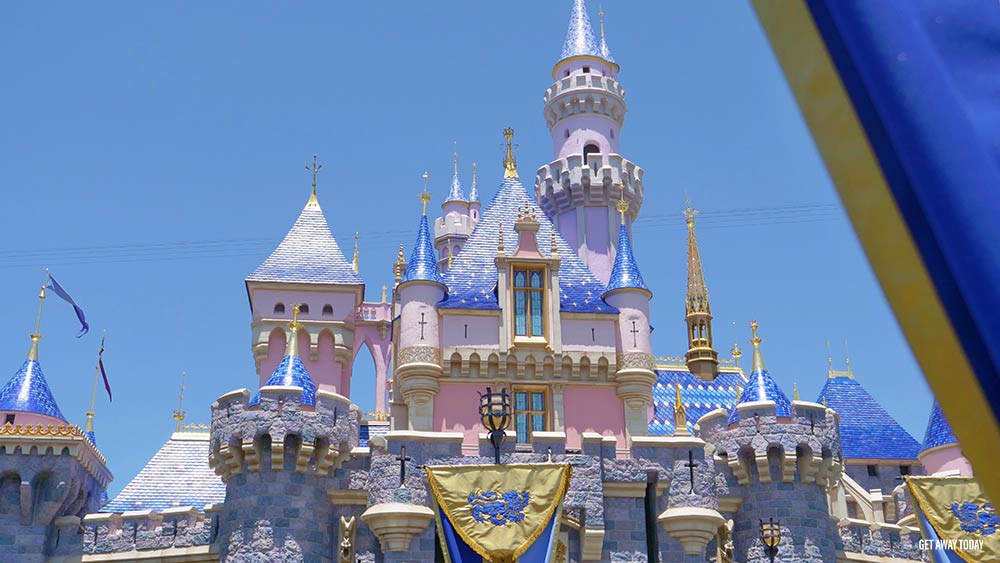 Planning the perfect Disneyland vacation always begins with Get Away Today. But the fun just begins after your reservations are made. We're there for you from the moment you book and throughout your entire vacation. Part of making sure your vacation goes as smoothly as possible is being prepared. Knowing how to most effectively use your time at Disneyland is one of the most important aspects of planning. That's why we made this video. We hope you learn a thing or two!
13 Ways to Save Time at Disneyland Video
Now that you've heard all of our tips, we hope you'll use them on your next Disneyland vacation. In addition to posting the video, we've compiled all of our tips for quick review.

13 Ways to Save Time at Disneyland Video Recap
1. Get there early! No matter when the park opens, try to arrive at least 30 minutes prior to official opening time. Early mornings are one of the best ways to get a head start on your day.
2. Make sure you purchase a 3-day or longer ticket. Why? Each one comes with one Magic Morning Early Entry valid for admission one hour early into Disneyland Park. The only thing better than an early morning at Disneyland is an early morning at Disneyland before the park is even open to the public!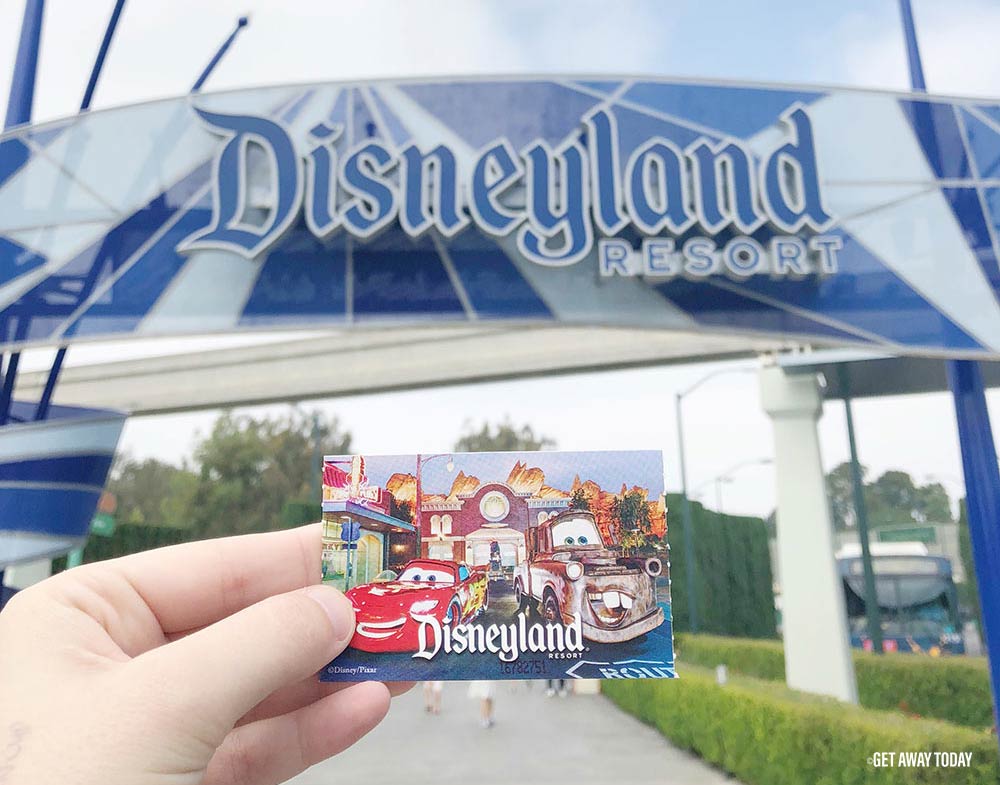 3. Don't forget to check the official Disneyland calendar before your vacation, especially if you have a Magic Morning to use. Normally Magic Mornings are offered on Tuesday, Thursday and Saturday mornings. However, those are always subject to change, so you'll want to plan accordingly. You don't want to show up at 8:30am, thinking you're early, only to realize you're actually half an hour late! You'll also want to make sure to check park hours to maximize your time.
4. If you want the most park time possible, stay at a Disneyland Resort Hotel. All Disney Hotel guests get an Extra Magic Hour each day of your stay as long as you have a theme park ticket. Extra Magic Hours are the only way to get into Disney California Adventure Park early. Again, just be sure to check the official calendar for your vacation dates to make sure you use your Extra Magic Hours.
5. Stay late. Much like early mornings, late nights tend to be less busy. The later the hour, the shorter the lines. If you're doing early mornings and late nights, you may want to consider taking a midday rest when crowds are the highest.
6. Use the FastPass System. A FastPass is like your place in line for the most popular attractions and entertainment in both Disneyland and Disney California Adventure. You can read all about them here. But, the great news is that Disney's FastPass system is available with all of our Disneyland passes.
7. Use the MaxPass System. The only thing better than having a FastPass is making those FastPass reservations from your phone. That's where MaxPass comes in. MaxPass is.available for an extra charge per ticket per day. You can read all about MaxPass and decide if it's right for your vacation in our article "Everything You Need to Know About the Disneyland MaxPass." We recommend upgrading at least one of your days to include MaxPass; preferably a day where you're going to be mainly focused on attractions, rather than shows, parades and other entertainment.

8. Download the official Disneyland app. Even if you're not using MaxPass, you can use the app to check wait times, show and parade times, and so much more. Always make sure that a specific ride is working or that FastPasses are still available before heading over to the attraction. You don't want to waste time walking across the park only to find out an attraction is temporarily closed or that FastPass tickets are gone for the day. You can also pick what attraction you want to hit next based on the wait times on the app.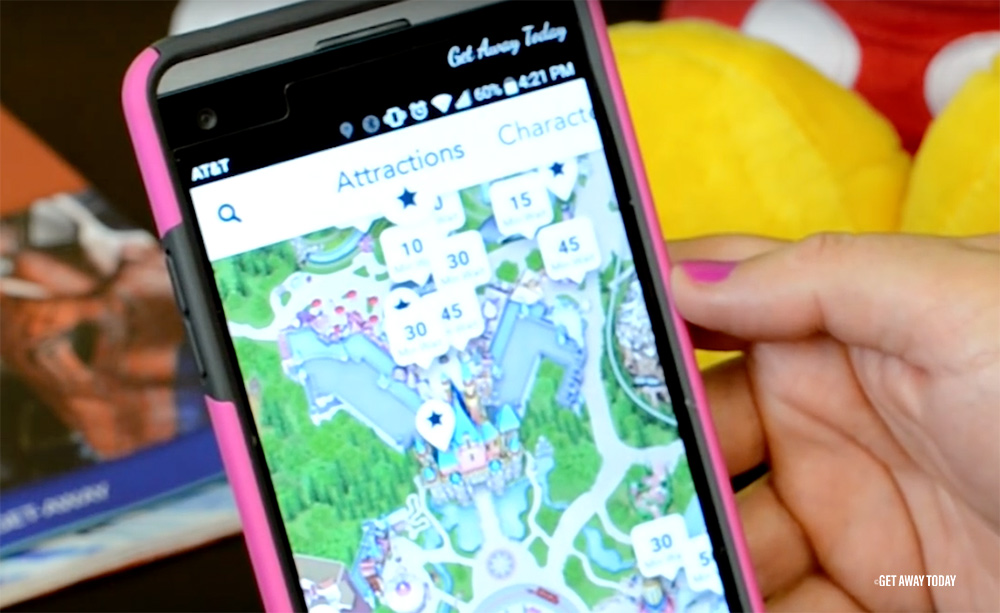 9. Eat during off times. This one is pretty self explanatory, but it works! By being flexible with your meal times, you can ride attractions while most families are having lunch or dinner. You can also bring in snacks to help keep your family happy in between your meals.
10. Make reservations for Character Dining. Character Dining is one of the best ways to meet the characters. Instead of wasting park time standing in line to meet characters, let them come to you... while you eat. Reservations go quickly and can be made up to 60 days in advance. You can call, go online or use the app to make reservations.
11. Make reservations for dining packages for any shows you'd like to see. Fantasmic!, seasonal parades, and other entertainment will often offer dining packages. These dining packages include a meal and reserved viewing areas. There is no need to camp out and use vacation time waiting for a show to start.
12. Use mobile ordering for quick service restaurants. One of the newest ways to save time at Disneyland is using mobile ordering to place your food order at over 30 quick service locations throughout the parks, with more locations being added regularly. Using mobile ordering is so easy and a huge time saver. You can find out all about it in our article, Everything You Need to Know About Mobile Ordering.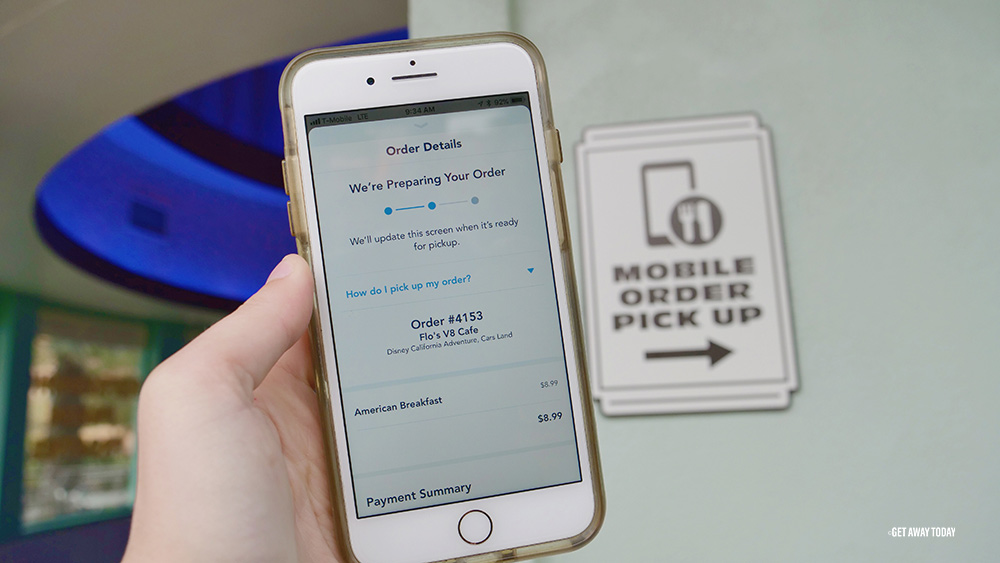 13. Get tickets for a special event. If you really want to feel like a VIP and feel like you have the park to yourself, consider booking a ticket for a special ticketed event. Event tickets are extremely limited to maximize guest experiences. Because they are such limited experiences, they often sell out. Oogie Boogie Bash - A Disney Halloween Party nights are always popular, as are the themed Disneyland After Dark events.
Now that you know all the ways to save time at Disneyland, it's time to book your next vacation! Visit us at www.getawaytoday.com, or call one of our friendly, knowledgeable agents at 855-GET-AWAY.