Disney aficionados everywhere agree that the Walt Disney Company would certainly not have been a success without both of their respective skills. Disneyland is named for both of them and their initials can be found in the iron work just above the Pirates of the Caribbean attraction. Once Disneyland became a financial success, Walt and Roy bought land in Florida which was known early on as the "Florida project." Before Disney World could be started, Walt Disney passed away. His brother Roy was left to finish the project and started work to fulfill the vision set by the brothers. In honor of his brother, Roy named the Florida project the "Walt Disney World Resort."
As both parks have grown over the years, so many people wonder about the similarities and differences between the two. In fact, one of the top searched phrases when it comes to Disney Parks is "Disneyland vs Disney World" and vice versa. We've put together the beginning of our comparison today, touching base on marketing, size, inner park systems, attractions and more. Enjoy!
Disneyland vs Disney World – Part One:
Theme park slogans.
Not everyone realizes this, but the Disney Parks slogans aren't actually interchangeable. Disneyland's trademarked slogan is "The Happiest Place on Earth" while Walt Disney World's is "The Most Magical Place on Earth." On top of that, the slogan for all of the Disney Parks is "Where Dreams Come True." Consider yourself well-armed if you ever come across a round of Disney Parks trivia!

Disneyland vs Disney World - Resort size
When talking about resort size, the difference between Disneyland and Disney World is dramatic! Walt Disney World is 27,000 acres or 40 square miles, of which only about 9,000 acres have been developed. Disney World is so big that it features over 30 resort hotels, four theme parks, two water parks, golf resorts, a giant shopping district called Disney Springs and more. The resort even has its own freeway system! If it's your first time visiting Disney World, be aware that Park Hopping can take longer (15-30 minutes) since the theme parks are so spread out.
In comparison, the Disneyland Resort is currently 510 acres, much larger than the initial 160 acres bought by the Disney Brothers. Park Hopping is part of the fun here since there's only a plaza separating Disneyland Park and Disney California Adventure Park. The Resort features three resort hotels, two theme parks and an entertainment and shopping district known as Downtown Disney.
Some Disney fans like the large size at Disney World while others prefer the more manageable size of Disneyland. When it comes to Disneyland vs Disney World on resort size, your family can't really lose as they're both great and offer different experiences within their own confines.
Disneyland FastPass and MaxPass vs Disney World FastPass+ and MagicBands.
The Disney company spends a lot of time, effort and resources to ensure that your experience at each Disney Park is magical. Reducing wait times, entertaining guests while waiting in line and providing extra special details are hallmarks of the Disney experience. These added touches work off of computer technology and add a lot to the experience in order to set ride schedules and store pictures, and dining reservations.
Disneyland uses the FastPass system, which allows you to select your FastPass options the day of your visit and by visiting each attraction to add it to your ticket. The Resort recently added the MaxPass feature for guests who would like to pay for an enhanced experience. The MaxPass allows guests to book their FastPass selections from their mobile device along with giving them access to all of their PhotoPass downloads at no additional cost. Currently, the service is $20 per ticket per day. Depending on the crowd level, many guests report loving the MaxPass option. You can pre-purchase Disneyland tickets with Disney MaxPass from Get Away Today, or you can wait to purchase MaxPass on a day-by-day basis when you're in the Resort. The cost is the same, it's just a matter of convenience for some guests.

At Walt Disney World, guests will use the FastPass+ system and can take advantage of MagicBands. The FastPass+ system allows guests to book their FastPass+ selections in advance – 30 days if staying off-site or 60 days if staying at one of the Resort Hotels. You're able to make up to three at a time for each day in one park. Once you've used those three selections for the day, you're able to make more selections and are not limited to the single park. Tickets can be connected to MagicBands at Disney World, which look similar to a bracelet and are free for guests with room and ticket packages at the Resort Hotels. You can purchase your own if you're not staying on-site as well and link your ticket to it. On top of holding your ticket, the MagicBands can also hold your credit card, room key, FastPass+ selections, Dining Plans and more. When you book any 2-night or longer Walt Disney World vacation package (theme park tickets plus Resort hotel) you can opt-in for complimentary concierge service from a travel expert at Get Away Today. The agent can manage your reservations for you in the My Disney Experience app, which links to your Magic Band. Learn more about that HERE.
In both cases guests win, because each option helps to enhance your Disney vacation. Whether it's reducing wait time or giving you access to the PhotoPass memories, you're sure to enjoy the added convenience.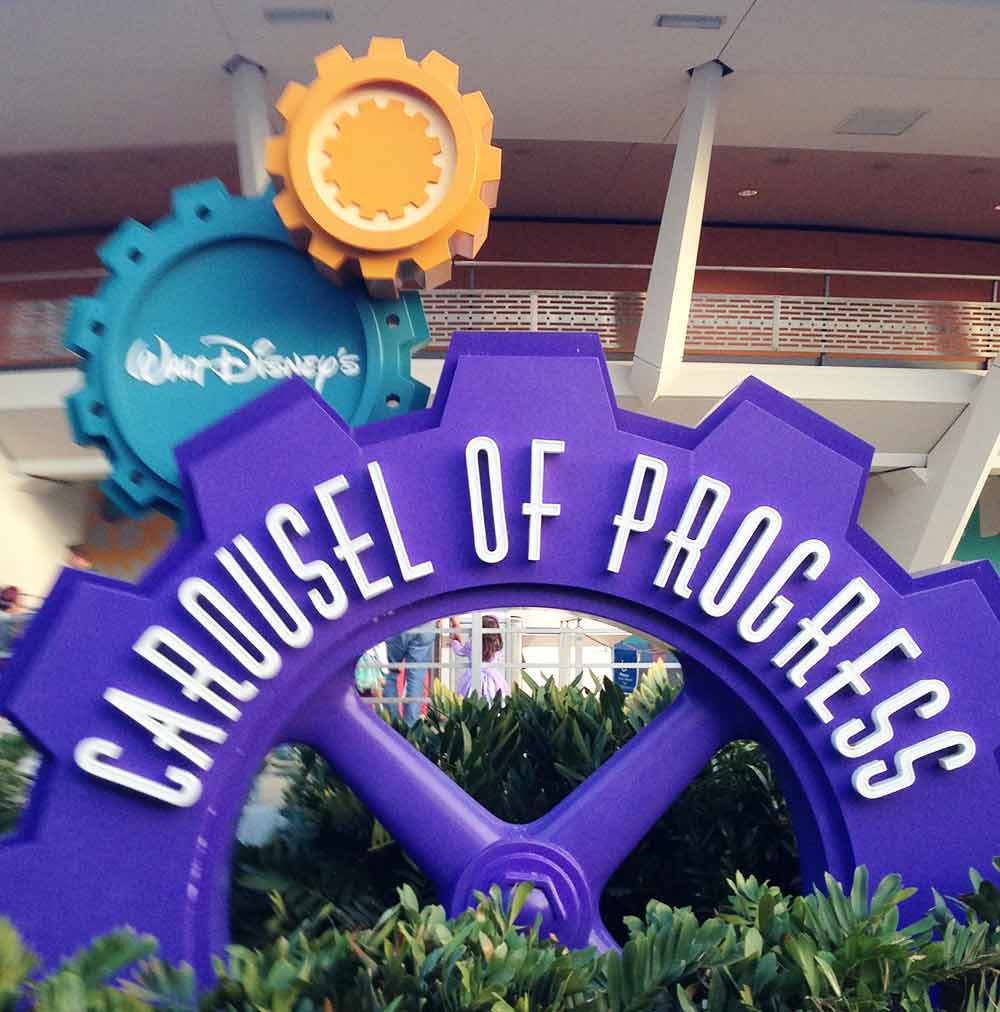 Disneyland vs Disney World - Past attractions
Funnily enough, you can find many retired Disneyland attractions at Disney World. These include the People Mover, Carousel of Progress, The Swiss Family Robinson Treehouse, The Tower of Terror and more. These are a must see for anyone who enjoys both Disneyland and Disney World. It's so fun to see moms and dads turn into kids again at Disney World when they recognize the attractions they loved as kids visiting Disneyland.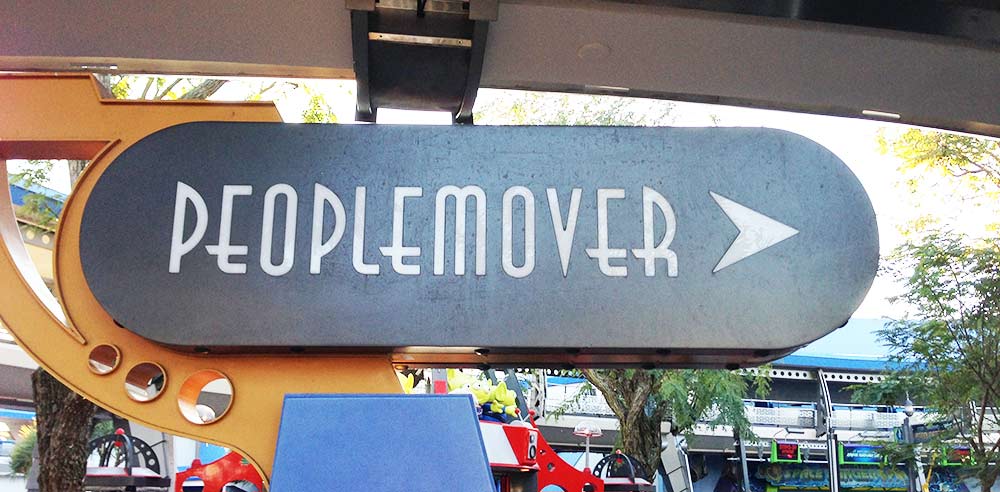 Disneyland vs Disney World - Walt Disney's spirit
One thing that's true of Disneyland vs Disney World is that Disneyland truly holds Walt Disney's spirit. Many Disney fans look immediately to the Fire House on Main Street, U.S.A. as they enter, making sure that the light in the window is still on. When Disneyland was being built, Walt arranged for an apartment to be built above the Fire House. He would often stay at the park rather than driving home through Los Angeles traffic. When Walt was in Disneyland he would turn a light on in the window of his apartment to let everyone know that he was there. The light is on all of the time at Disneyland to show that Walt's spirit is still there. While Walt certainly planned, designed and dreamed of Disney World, he wasn't able to see it to completion. Which is why many say it's worth a trip to Disneyland to see Walt's light and experience that magic.
Disneyland vs Disney World - Attraction similarities and differences
If looking at Disneyland vs Disney World, you can't forget about the attractions. There are many of the same attractions between the two resorts, although nearly all have differences on top of their similarities. Here are just a few to consider:

The Hall of Presidents in Disney World and Great Moments with Mr. Lincoln in Disneyland- The Disneyland attraction features Abraham Lincoln as he speaks to guests daily from the Opera House on Main Street, U.S.A.. The Disney World attraction features all of the presidents, from George Washington to Donald Trump. Both presentations are amazing and teach guests about the rich history of the United States.
The Haunted Mansion- The mansions share the same name, but appear quite different in each resort. Disney World's version offers a guest experience in the queue line, including interactive musical instruments, creepy head stones that peek at guests, a changing portrait of Master Gracey and disappearing footprints in the hallway. Disneyland's version changes with the seasons, featuring Jack Skellington and his friends during Halloween Time and the Holidays. During the rest of the year, the inside of Disneyland's Haunted Mansion is very similar to that of Disney World's. Both versions of the attraction are equally fun with haunted statues, dancing ghosts, creepy wall paper and an aura of foreboding! You can also find shops near the attraction in both parks that offer spooky souvenirs.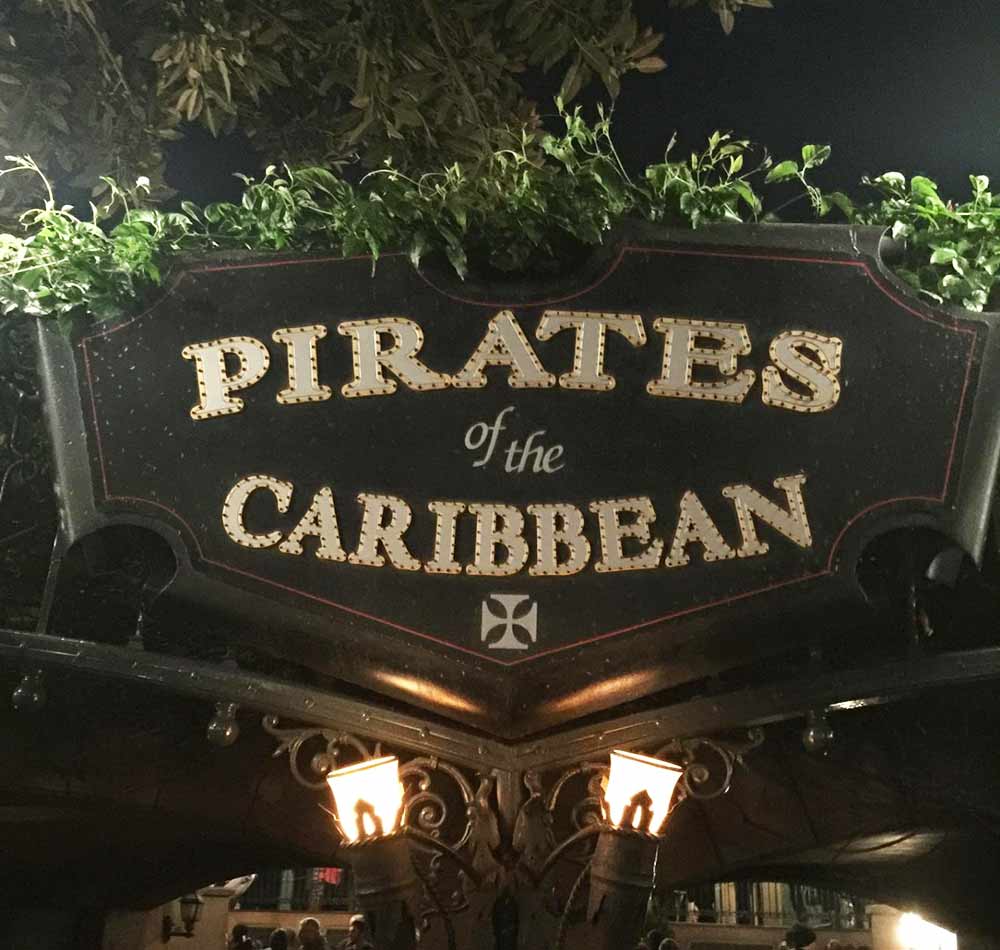 Pirates of the Caribbean- Disneyland's version is the longest at just over 15 minutes and features over 70 animatronics as well as two waterfalls. Disney World's version clocks in at only eight minutes but does feature more pirate theming throughout the surrounding area. You'll also notice that Disneyland's version is themed after the pirates of New Orleans while Disney World's attraction focuses on pirates of San Juan. Insider secret: Disney World's version was supposed to be a western attraction, but East Coast fans demanded Pirates of the Caribbean be added to the resort, so Disney changed plans and responded to the request. Both attractions continue to be fan favorites and are still lauded as two of the most popular theme park attractions in the world!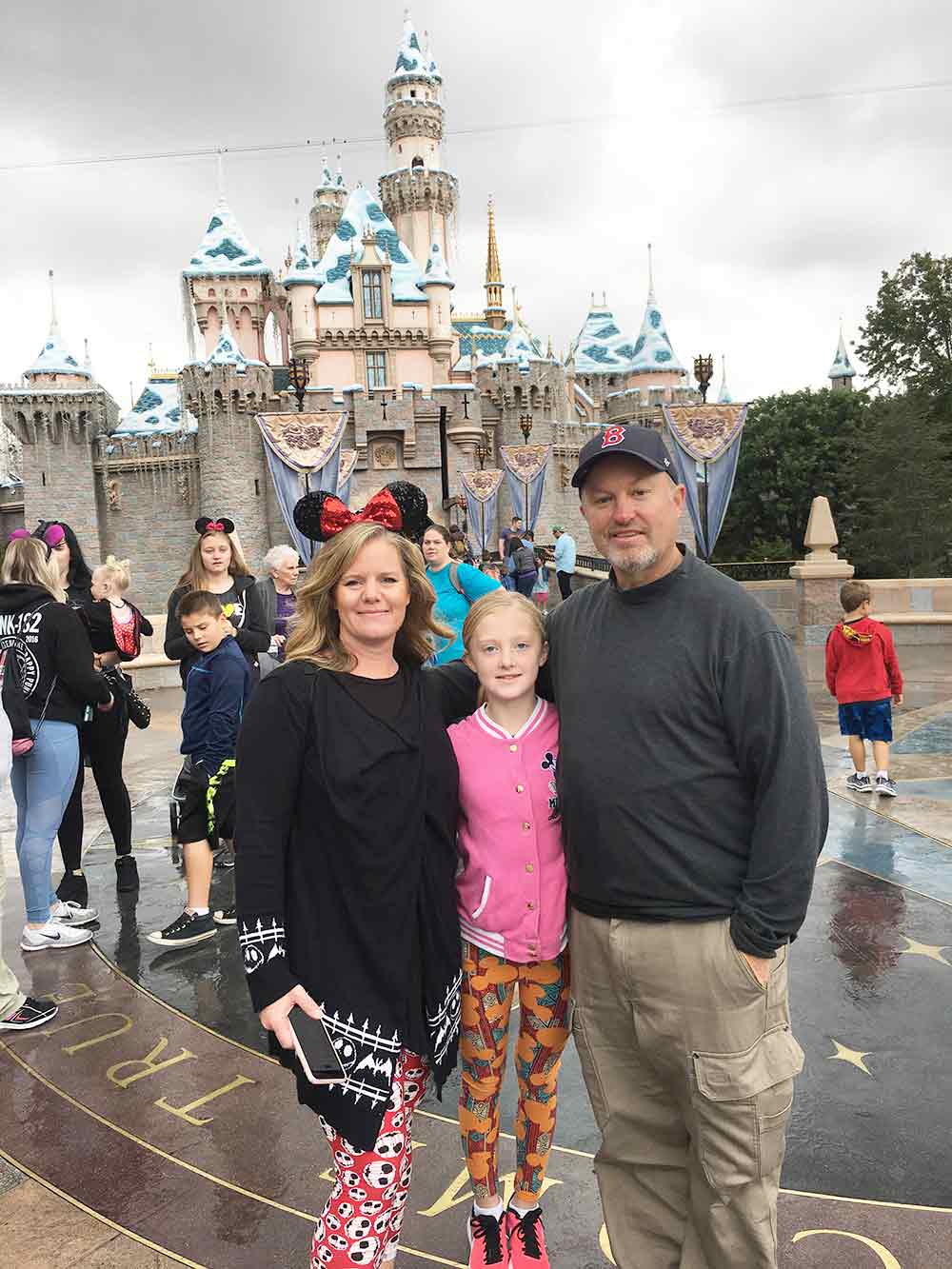 Sleeping Beauty's Castle and Cinderella's Castle- The comparison of castles when looking at Disneyland vs Disney World is quite interesting. Sleeping Beauty's Castle at Disneyland is 77 feet tall while Cinderella's Castle in Disney World is 189 feet tall. While the sizes may be substantially different, both of the castles are among the most popular spots in the world for pictures. Disney has even begun using projections in their nightly fireworks shows to really capitalize on the beautiful canvas these castles offer. No matter which resort you visit, you'll want to capture a picture or two at these iconic Disney landmarks!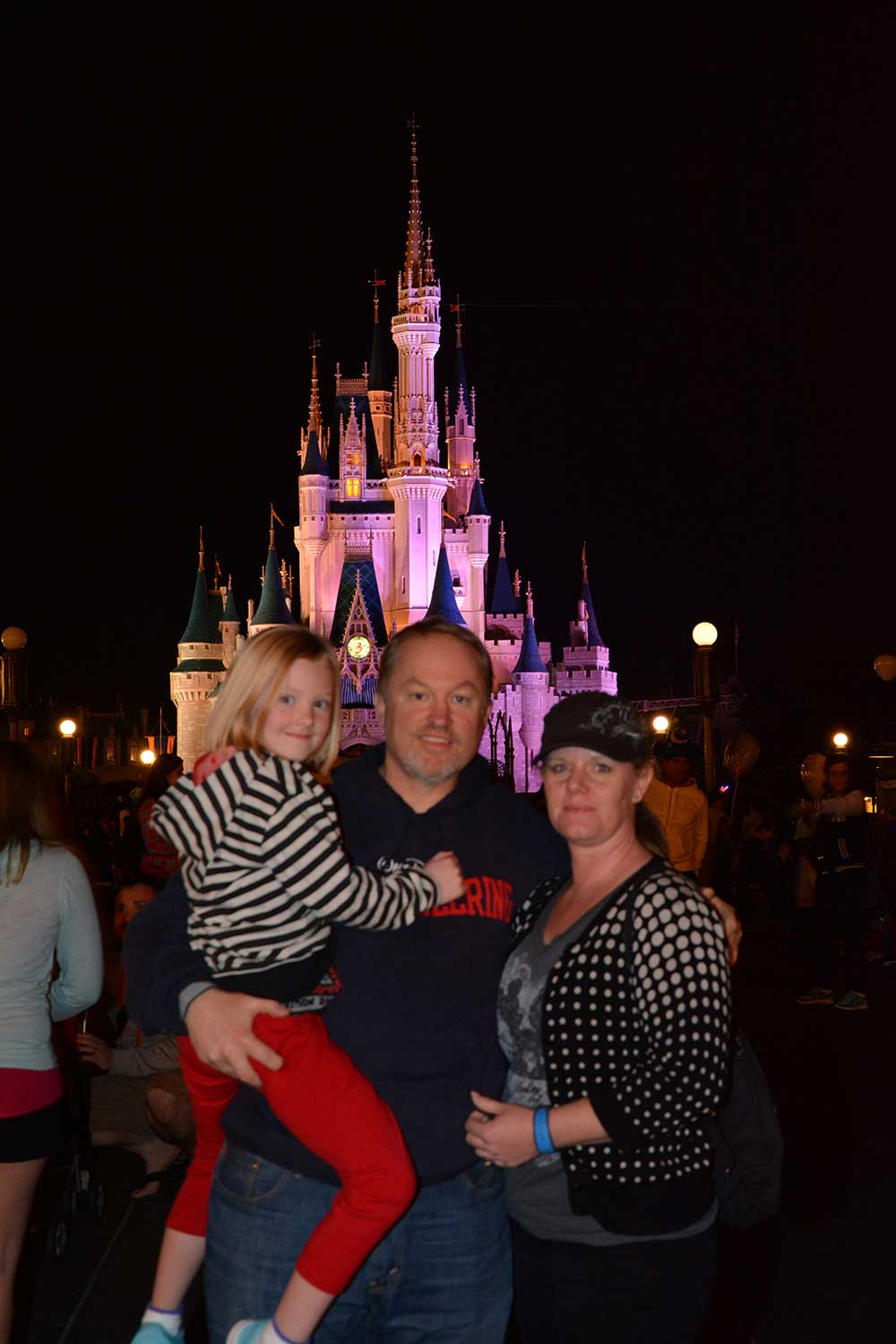 Disney fans generally report that their favorite Disney Park is the one they grew up going to. However, there is always so much to learn and experience at both resorts. Make sure to tune in next month when we explore part two of Disneyland vs Disney World, including information on Star Tours, the Jungle Cruise and more.
Book your Disney vacation
And when comparing Disneyland vs Disney World, don't forget that either is a fantastic option for your next family vacation. At Get Away Today, our Disney experts will help you plan the perfect Disney vacation in Disneyland or Disney World. You can book any of our packages online or give our agents a call at 855-GET-AWAY. Or, if you're just shopping tickets, you can get discount tickets to Walt Disney World Resort online or over the phone as well. We can't wait to help you with our discount prices, expert tips and special vacation touches.

Check out more Disney Parks facts and secrets:
Chris Dallin is a Disneyland fanatic. He travels to Disney Parks several times a year and continues to find hidden gems, adventure, joy and magic. Tune in to future blogs for additional ways to experience the magic of Disney Parks.