October is just around the corner. If you look closely, you might spot some spooky ghosts, scary monsters, wicked witches and wild animals running about! To add a little "roar" to your fall fun, try our Animal Tail Tutorial. Making a tail for your own wild animal takes less than an hour and only costs a few dollars.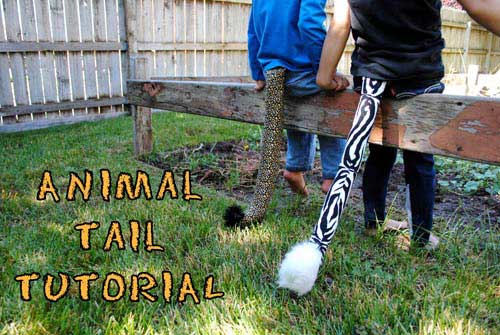 Animal Tail Tutorial
Speaking of wild animals, did you know that for the entire month of October kids get FREE admission to the San Diego Zoo and Safari Park? It's the perfect place for you and your family to spot some real safari animals and watch them roam in the wild. You could even wear your own animal tail on your trip! Are you ready to give it a try?
Animal Tail Supplies
9 Inch by 4 Inch Piece of Fake Fur (OPTIONAL)
Sewing Supplies
Making Animal Tails
Start by printing out the pattern. Do not scale the picture when you print. Keep it at the original size. Since the tail is longer than a piece of paper, the pattern only shows the curved end of the tail. You will need to continue the cutting lines clear to the edge of your fabric. It is simple once you see it! I cut mine out on a piece of tissue paper so you could see it here: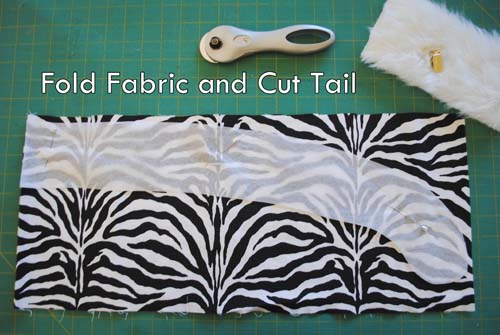 Fold your fabric in half and cut out your shape. You will get two pieces because your fabric was folded! If you are using the fur on the end of your tail, you will want to extend your cut at the end of the tail to allow for the fur. Like this:
If you are not using fur, skip to the pin and sew step! If adding the fur, fold your fur so the fuzzy part is touching and pin the edges to the animal tail with "right sides" together one at a time. It will make the end of your tail when we are finished. Like this: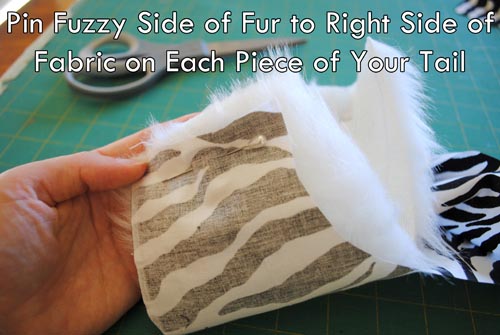 Then sew the both fur/fabric edges together on your sewing machine.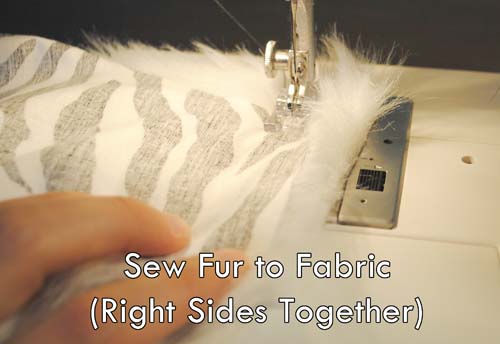 Now lay your two tail pieces together so their right sides are touching and pin around the edges. Sew them together using ½ inch seam allowance. Leave the top open so you can turn and stuff the tail.If you are not using fur, just sew around the edges. If you are using fur, you will have to create the tail shape at the end of your tail. You can see how I did it in the photo below. Just keep the curve going! I left the folded edge of my fur alone and sewed along each side until I reached the end. Snip around the rounded corners so it will turn easily and not bunch up. Now turn your tail right side out and fill it tightly with polyfil. Leave about 2 inches of fabric at the top unfilled and turn it under so you have a finished edge at the top.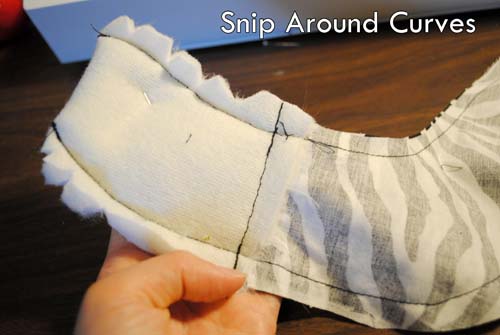 The last thing to do is add the clip. You can get a suspender clip at any fabric store. (Just ask the associate for help if you can't find them.) Cut a piece of fabric from your scraps that is about 4 inches by 5 inches. Fold the fabric in 1 inch on each side and then fold it in half. You can see this in the steps below. Thread it into the opening on the clip. This is what you will use to secure the clip to your animal tail. Tuck the end of your clip fabric into the center of your tail and sew the opening closed. Like this: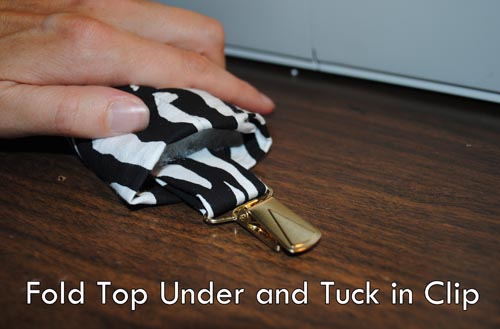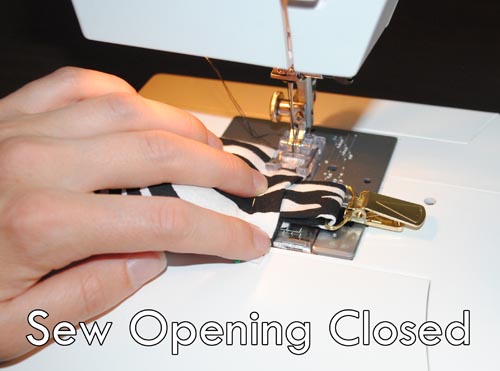 I sewed across the opening twice, just to make it extra secure! You never know who is going to be catching your tiger or zebra by the tail…The tail will clip onto the back of your child's pants or onto a belt loop.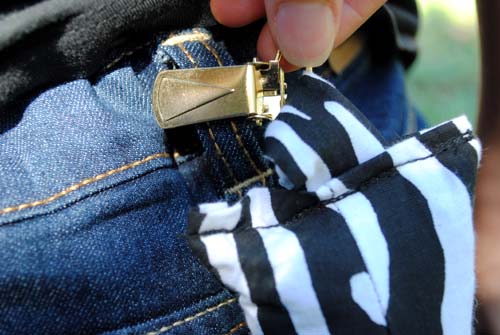 Whether you want to add a tail to your little animal's Halloween costume or add a little bit of fun to your trip to San Diego's Safari Park or Zoo, our Animal Tail will certainly create some extra wild fun to this holiday season!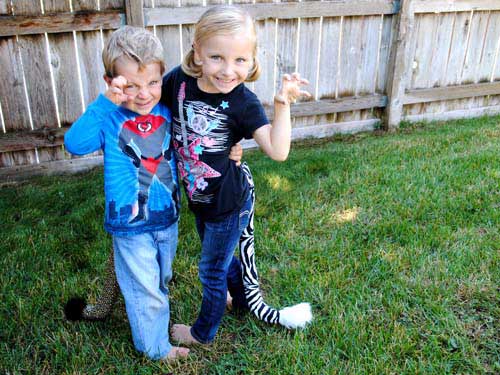 If you haven't booked your San Diego trip for this October, it's not too late! Gather your wild ones for San Diego's Kids Free in October and your kids get free admission to San Diego's most popular attractions including SeaWorld, the San Diego Zoo, Safari Park, USS Midway and more! Book online or call any of our San Diego vacation specialists at 855-GET-AWAY.