October means fall winds and Halloween fun, especially if you're planning on a fall vacation to San Diego. We've gathered the best ways to celebrate Halloween in San Diego with kids, terrifying haunted houses and attractions not allowed.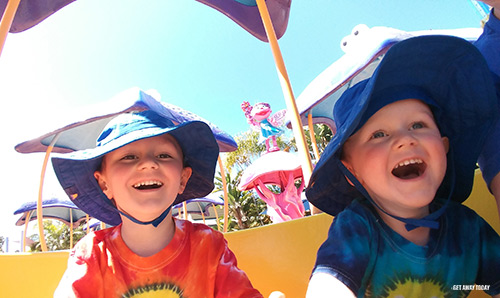 Halloween time means different things for every family. Some enjoy scary movies and haunted establishments, while others like the cool weather and the chance to dress up in silly costumes. It's also the perfect time to travel, especially to the warm weather and sunny beaches of San Diego.
If you'll be visiting San Diego in October and have little ones - or prefer the non-scary side of Halloween - you're in luck. We've gathered our favorite ways to celebrate Halloween in San Diego with kids. We've left out all things that could be considered terrifying and instead focused on all the not-so-spooky fun.
Fun Ways to Celebrate Halloween in San Diego with Kids
San Diego Zoo's HalGLOWeen.
Spending a day among both the cutest and creepiest of animals is always a fun way to celebrate fall. This year, your family will be able to take part in HalGLOWeen at the San Diego Zoo for some extra spooky fun. On October 27th, 28th and 29th, the zoo will remain open until 8pm. Your family will be able to dance to some boogie music and watch special entertainment like Dr. Zoolittle's "creepy" show.
Kids 11 and under are welcome to dress up for HalGLOWeen, although we recommend checking out the costume guidelines here. The best part is that these festivities are included with your ticket, even your Kids Free San Diego Zoo tickets. There's nothing better than celebrating Halloween in San Diego with kids who get in for free! Make sure you purchase your Kids Free in October San Diego Zoo tickets here before you go.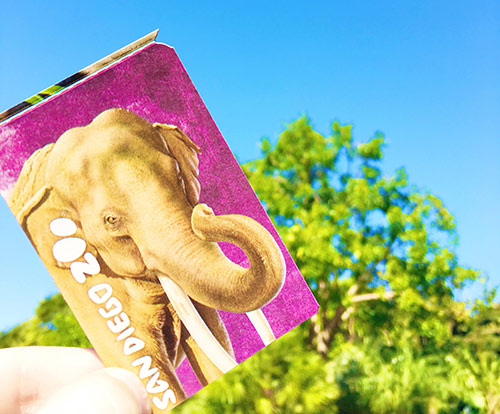 San Diego Zoo Safari Park's Creepy Camp Roar & Snore Safari.
The San Diego Zoo Safari Park will also be joining in on the Halloween spooktivities this year, by adding a special-themed Roar & Snore Safari. The separate ticketed event includes a sleepover in the park, with up-close animal encounters, nighttime strolls and a ride on the Africa Tram. On October 27th, the Roar & Snore Safari will become Creepy Camp Safari. The not-so-scary campout will include a few touches, like ghostly tales around the campfire, to make it fit for Halloween enthusiasts young and old.
Reservations are required and can be made in advance with the Safari Park directly. The Creepy Camp Safari does not include admission during the day. We'd recommend taking advantage of our Kids Free Safari Park tickets for your park admission. Don't feel like you have to attend the Creepy Camp Safari, either! We think watching the cheetahs race and getting an up-close look at African and Asian wildlife is an exciting way to spend a Halloween weekend already.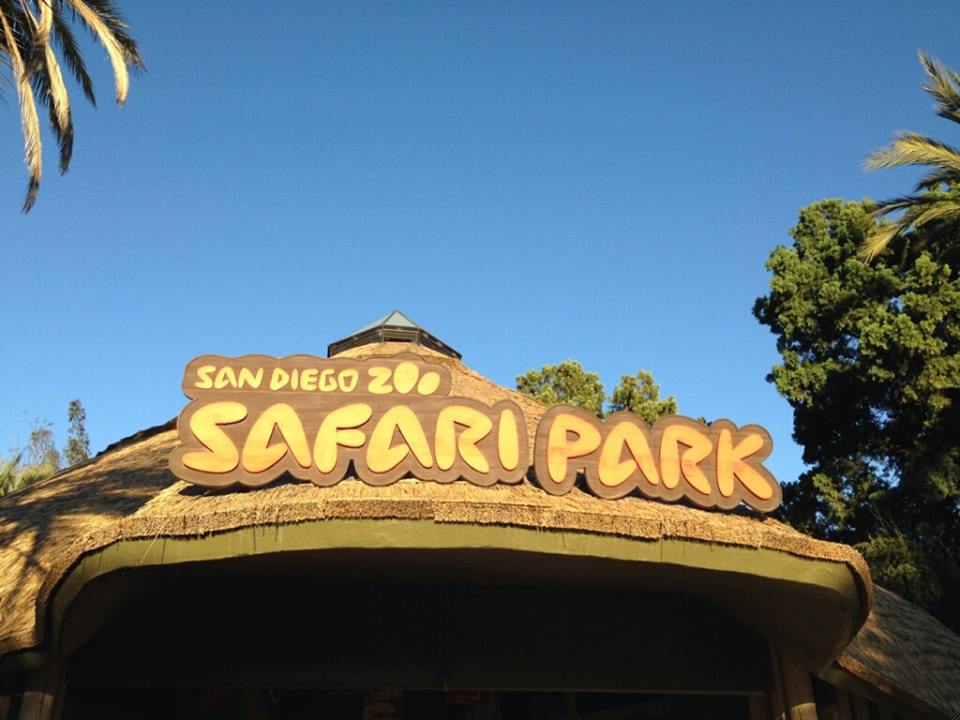 Belmont Park's Boomont Park Event.
The oceanfront amusement park is a favorite for those who frequent Mission Bay. It's also a great place to celebrate Halloween in San Diego with kids! The park will transform into Boomont Park every Friday, Saturday and Sunday in October, as well as Halloween night.
You can pick out pumpkins and decorate them for a small fee, or take your 12 and under children trick-or-treating among the shops of Boomont Park for free. Costume contests will be held for the whole family every Saturday, while Halloween-themed crafts will be offered every Sunday. The Lazerblast Arcade will also be offering Zombie Laser Tag – the perfect add-on for families with older kids. You won't want to miss Boomont Park if you'll be spending Halloween in San Diego.
Legoland California's Brick-or-Treat Party.
You've likely heard of this darling way to celebrate Halloween time in San Diego. Legoland's Brick-or-Treat Party becomes more and more popular with every year. This year, the festivities take play every Saturday in October and include even more frightful fun. Your family will be treated to live entertainment, character meet and greets, costume contests (click here for guidelines), trick-or-treat stations, collectibles and more.
The best part is that this can be added on to any of our discounted Legoland tickets for only $25 – even the Kids Free Legoland tickets. This can only be done at the park and we recommend heading to the ticket booth to do it first thing. Why? The park tends to get busier in the afternoons and has sold out of the Brick-or-Treat Party tickets before. By arriving early and purchasing the add-on first thing, you won't have to worry about missing out on the awesome fun.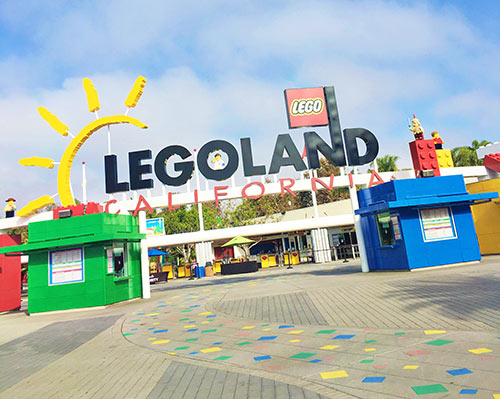 SeaWorld San Diego's Halloween Spooktacular.
SeaWorld San Diego is known worldwide for its amazing animal habitats. Did you know it's also known for having one of the most fun celebrations of Halloween in San Diego? The Halloween Spooktacular, held every Saturday and Sunday through October 29th, is loved by families from all over. Your little ones will be able to trick-or-treat with their costumes and dance among the craziest of sea characters. Costumes can be worn, but the park asks that only kids under 10 wear any type of mask.
Your family will also be able to celebrate Dia de los Muertos and watch some fun Halloween-themed entertainment, like Who Said Boo?! with Sesame Street. Not-so-spooky decor can be found throughout the park and the Manta ride will include some creepy effects for those brave enough to ride. Don't be scared, though. The Halloween fun is included in your general admission ticket, even for Kids Free SeaWorld tickets. That's more than enough reason to spend a weekend celebrating Halloween in San Diego!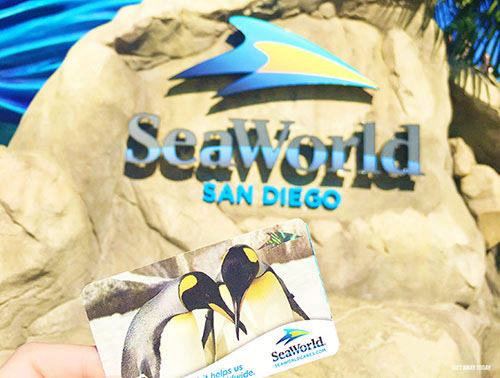 If you're ready to spend Halloween in San Diego, there's nothing scary about booking with Get Away Today! Our San Diego vacation packages include discounted tickets, reduced hotel rates and coupons with savings up to $400. You can book online or give our travel experts a call at 855-GET-AWAY.

Check out these other not-so-spooky articles: