UPDATED: August 25, 2017. Changes are coming to the spookiest season at the Disneyland Resort. Find out what's new, what's staying and all of the Halloween changes at Disneyland 2017.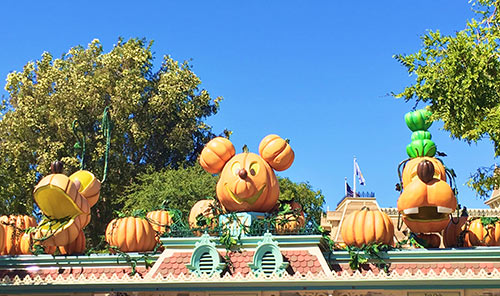 Halloween at the Disneyland Resort is one of our favorite times of the year to visit. Giant pumpkins, seasonal treats and scarily fun overlays have always made it magical! A few changes and additions to the fall festivities were announced at this year's D23 Expo. We were so excited to be there to hear the news first hand, but are even more excited to share that news with you now. Here's everything you need to know about the Halloween changes at Disneyland 2017.
Disneyland Halloween Time 2017 Dates
The eerie celebration officially begins on September 15, 2017. All decorations and ride overlays will be ready for guests starting on September 15th and run through October 31st. It's the perfect time to bring your grim, grinning ghosts!
Halloween at Disney California Adventure Park
Oogie Boogie is taking over Disney California Adventure Park.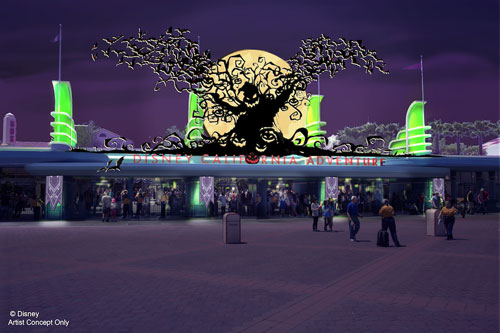 Image credit: ©Disney Disney Parks Blog
In one of our most exciting Halloween changes at Disneyland 2017, Disney California Adventure Park will join in on the Halloween Time fun! The park will feature new holiday décor, including the towering silhouette of Oogie Boogie. Oogie Boogie will be causing a fright in Disney California Adventure Park. The fiend has risen from the darkness to demand that Halloween last forever. Only a dice roll away is the Headless Horseman statue on Buena Vista Street. If those two don't have chills running down your spine, the swarms of black bats around Carthay Circle's Bell Tower will. The scary fun may leave you wishing Halloween did last forever at Disney California Adventure. And at the very least, these will be some seriously spooky-fun photo opts!
Radiator Springs will become Radiator Screams.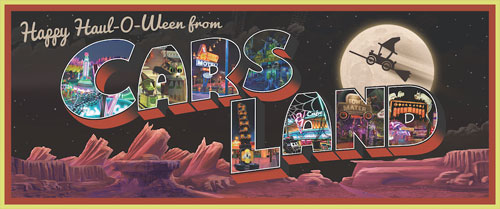 ©Disney Image credit: Disney Parks Blog
Buena Vista Street isn't the only place getting a makeover during Halloween in Disneyland this year. Cars Land at Disney California Adventure Park will showcase some frighteningly delightful fun starting this fall. A happy Haul-o-Ween theme is one of the biggest Halloween changes at Disneyland 2017, cars-tumes included. After you've seen Super Hero Lightning and Vampire Mater, go for a seasonal spin on Luigi's Rollickin' Roadsters or Mater's Junkyard Jamboree. Both will feature new music and décor exclusive to the holiday.
©Disney Image credit: Disney Parks Blog
JUST ANNOUNCED - August 25, 2017 - Guardians of the Galaxy - Mission: BREAKOUT! will be joining in on the Halloween Time fun. As the sun sets each night from September 15 - October 31st, the ride will become Guardians of the Galaxy: Monsters After Dark. Rocket has realized that in your escape, Groot was left behind. You'll join him as you journey back to the Collector's Fortress, where the released monsters and creatures are waiting for you.
We cannot wait to try this new experience on one of our favorite rides! Disney hasn't released whether the ride will require closure to implement the overlay. As always, we'll let you know as soon as it's been announced.
Halloween Time at Disneyland Park 2017
Halloween Time at Disneyland 2017 brings back classic attractions.
We're so happy to learn that there will be very few Halloween changes at Disneyland 2017. These classic Halloween Disneyland attractions will be back; Haunted Mansion Holiday, Space Mountain: Ghost Galaxy, the Pumpkin Festival on Main Street and the Dia de los Muertos in Frontierland. Of course, you'll also be able to find seasonal menu items and fall decor throughout Disneyland Park as well.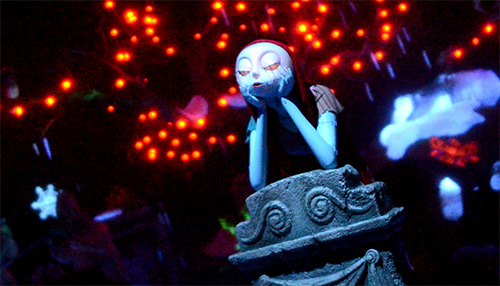 Mickey's Halloween Party 2017 Dates and Information
Mickey's Halloween Party begins on September 20th.
Everyone's favorite party is starting even earlier this year, with tickets going on sale July 24th and the first party being held on September 20, 2017. Remember, this is a private ticketed event, not included with your regular theme park admission. The event will be held at Disneyland Park on Monday, Wednesday and Friday of the last two weeks in September. Then, it will be held every Tuesday and Friday each week of October, with the final party being held on October 31st. This in itself is a pretty big change. Last year, the party was held three nights each week, and this year, most weeks will only have two party choices.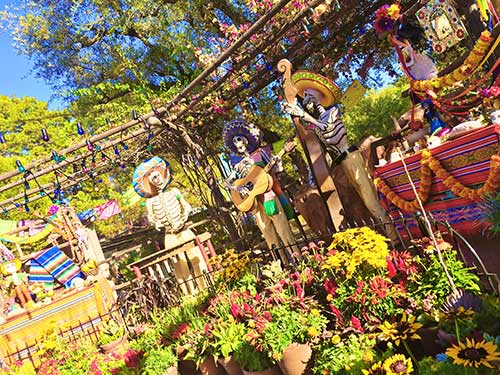 Mickey's Halloween Party now includes PhotoPass. Now you can capture all of your not-so-scary memories at Mickey's Halloween Party! All PhotoPass pictures taken during the event will be available to you afterwards with unlimited PhotoPass downloads. That means you'll have plenty of pictures to remember your little ones racing from the trick-or-treat stations and their first moments with some dastardly villains.
Mickey's Halloween Party Tickets now include entry to both parks before the event. This is another one of the big Halloween changes at Disneyland 2017. Mickey's Halloween party is still being held at Disneyland Park, but guests with party tickets can visit either Disneyland or Disney California Adventure up to three hours before the event start time. Previous years only allowed you admission to Disneyland three hours early since that's where Mickey's Halloween Party is held. This is a good time to remind you that Disneyland will close early for each party. If you don't have a Mickey's Halloween Party ticket, make sure you have a Park Hopper to hop over to Disney California Adventure to finish your night. If you have a 1-Park per Day ticket, just make sure to plan your days at each park accordingly.
Whether you attend Mickey's Halloween Party or not, Halloween Time at the Disneyland Resort is absolutely magical, with tricks and treats around every corner. We are so excited for the holiday to expand into Disney California Adventure Park this year! From seeing Oogie Boogie to taking a not-so-scary spin on Luigi's Rollickin' Rollercoasters, we can't wait.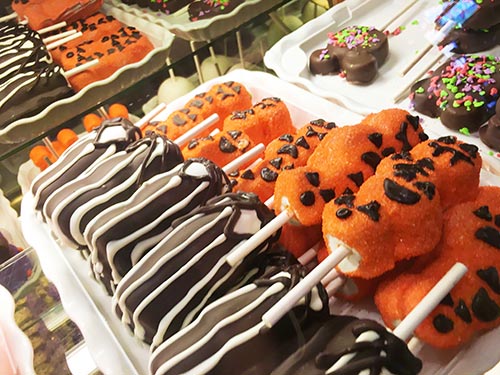 To be the first to experience the frightening additions, book your Disneyland vacation now! Halloween in Disneyland is one of the most popular times of the year, which means you want to book early for the best price and availability. Combine our discount Disneyland tickets with reduced hotel rates to save the most on your fall Disneyland trip. Book online or give our agents a call at 855-GET-AWAY. We know you'll find a scream of a deal!

Check out these other great articles: