UPDATED FEBRUARY 2020 Have you heard? Disneyland has updated their ticketing system. All of our Disneyland tickets are now electronic and we are so excited about this change. Find out everything you need to know about Disneyland e-tickets here.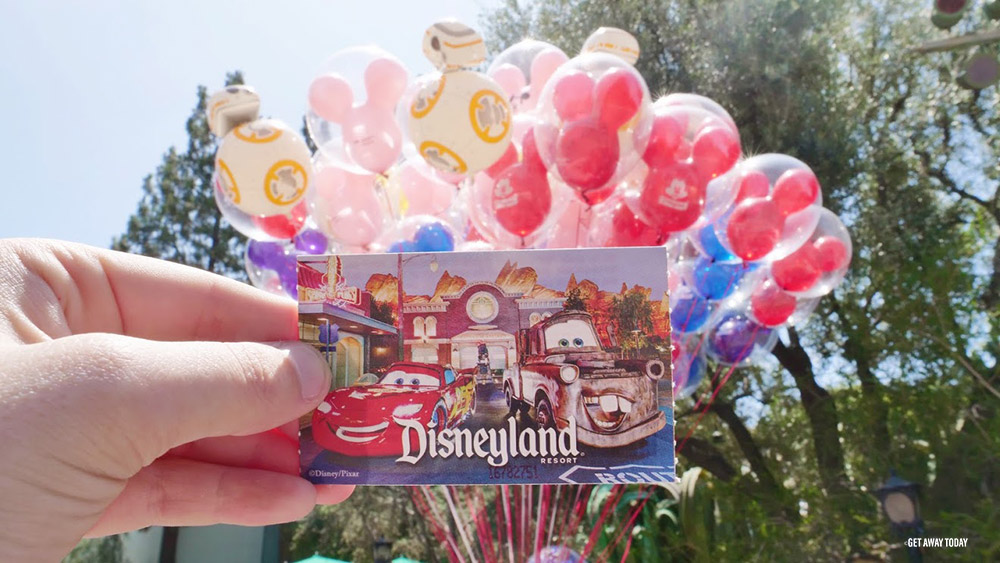 Disneyland E-Tickets: What You Need to Know
When you get your tickets through Get Away Today, you are purchasing from an authorized Disney ticket seller. We have been selling discount Disneyland tickets since 1990 - that's nearly 29 years! Our Disneyland tickets have always been the most flexible with the lowest price. But now, they're easier than ever to use. Since Disneyland's e-ticketing system is new, we've put together the most commonly asked questions we've had at Get Away Today.
What are Disneyland e-tickets?
Our Disneyland e-tickets are official Disneyland tickets just like you'd buy directly from Disneyland. The difference is that they are sent electronically, via email. You can purchase either Park Hopper or 1-Park per Day tickets for two, three, four or five days.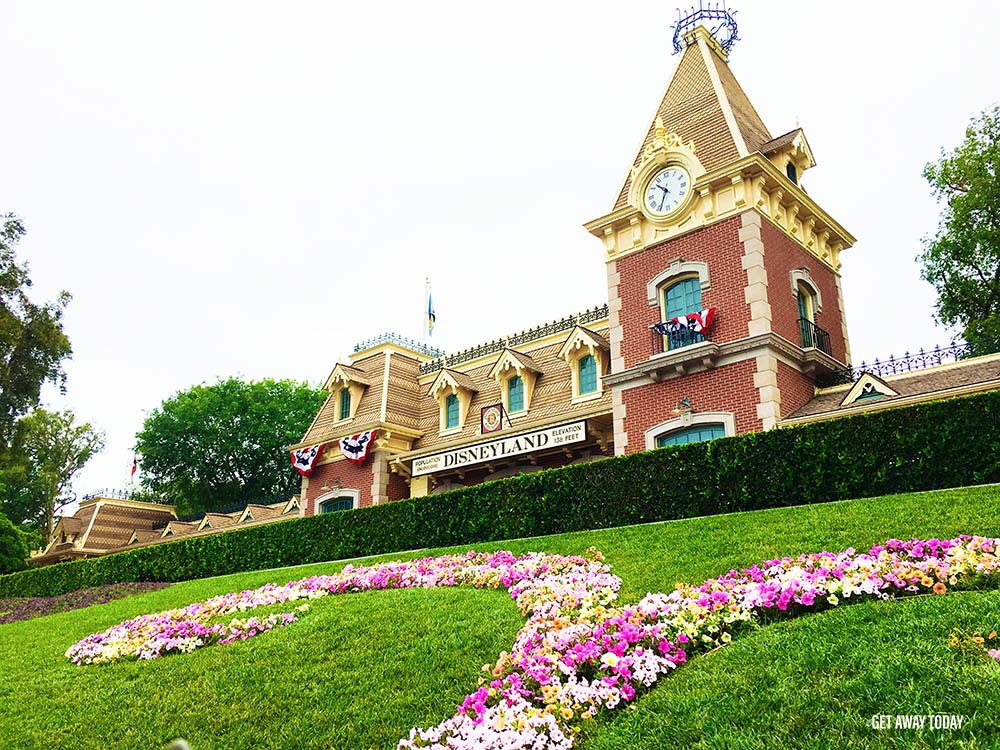 What are the benefits of Disneyland e-tickets?
There are so many benefits of our Disneyland e-tickets. Like always, you'll save money over purchasing your tickets at the gate. How much you'll save will depend on which ticket you purchase and when you travel. Another benefit is that all of our 3-Day and longer Disneyland e-tickets come with one Magic Morning. This Magic Morning can be used to get into Disneyland Park an hour before it opens to the general public. Magic Mornings are normally available on Tuesday, Thursday and Saturday, but we always recommend that you check the official Disneyland app before making any plans.
The new benefit of Disneyland e-tickets is that you can go straight to the gate with your e-ticket. You don't need to visit the ticket booth before entering the park. If you had ever purchased our physical tickets, you could go straight to the gate, but you had to treat them like cash once you received them in the mail. With the new Disneyland e-tickets, you there is no physical paper to lose. And as long as you remember your phone, you literally can't lose your tickets or leave them at home.
How do I get my Disneyland e-tickets?
Once you purchase your Disneyland tickets with Get Away Today, you'll get an email that will have your individual Disneyland ticket bar codes attached. All of the tickets will be under the name of the person who purchased the tickets.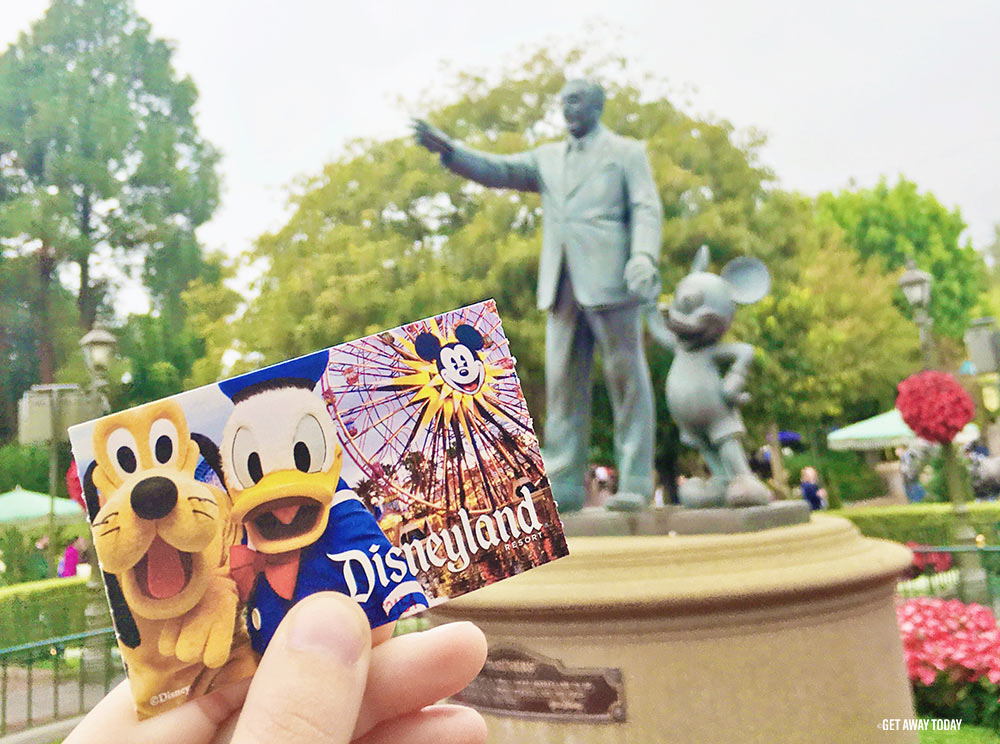 How long does it take to get my Disneyland e-tickets email?
If you're purchasing during regular business hours, you'll typically get your email within 5 - 10 minutes. If you are purchasing your tickets at night, over the weekend or on a holiday, it could take up to four hours to receive your email with your tickets.
What if I lose my Disneyland tickets before my vacation?
Good news! As long as you don't permanently delete your email with your tickets, it's impossible to lose them or leave them at home. And if you manage to delete the email with the tickets attached, we can resend it since your codes are unique to your tickets. You can also print your Disneyland e-tickets from home if you'd like. And if you somehow misplace them, they can be reprinted before you go. Or, you can always use the electronic version on your email as back-up.
How do I redeem them?
All Disneyland e-tickets are redeemable at the gate. You will just go straight to the ticket turnstile to enter the park. The first time you enter the park, you'll be given a physical Disneyland ticket to use throughout your vacation. The physical ticket is what you'll keep to get into the parks for the rest of your stay. It's also what you'll scan at FastPass machines to get a return time.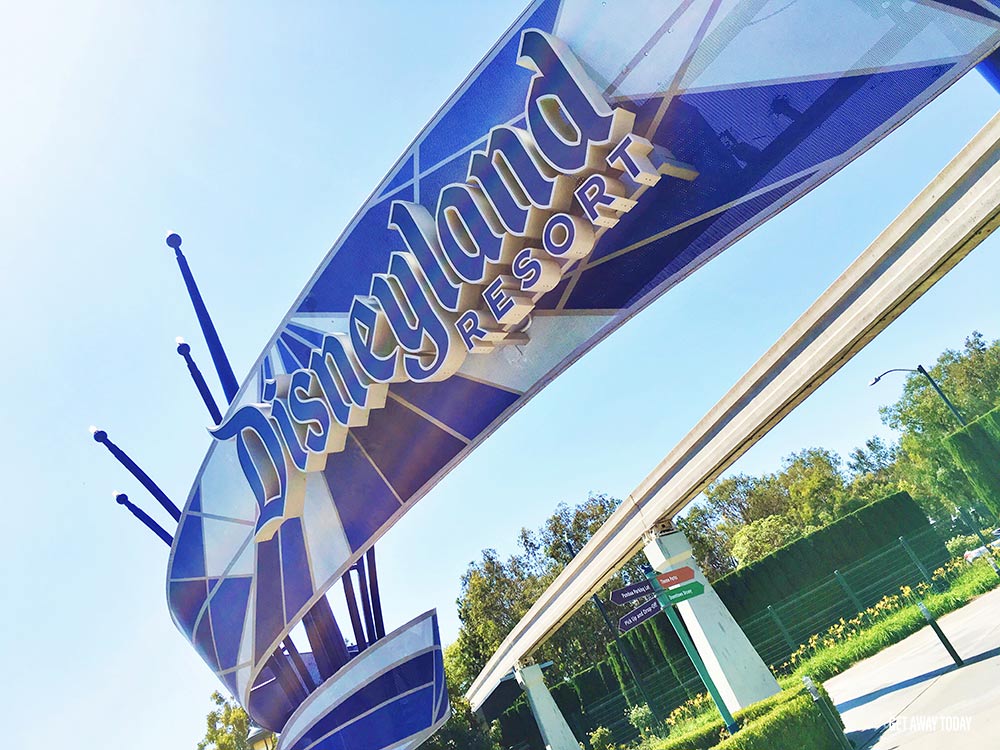 How long does it take to redeem my Disneyland e-tickets at the gate?
Seconds. The first time you enter the gate, you'll be immediately given your physical ticket by the Cast Member who scans your e-ticket. The same Cast Member will also take your picture at that time. That picture is tied to your ticket for your entire vacation.
Do I need my ID when using my e-tickets?
Yes. Keep in mind that all tickets on your order are under one name. Only the name that your tickets are under, which is in almost all cases the name that matches the credit card used to purchase your tickets, will require a photo ID.
Can I make changes to my Disneyland e-tickets?
Yes! One of the best things about our Disneyland e-tickets is that they are flexible. We understand that things come up and occasionally travel plans change. However, in order to make any changes to your tickets, they must be made BEFORE you redeem any of the e-tickets at the park.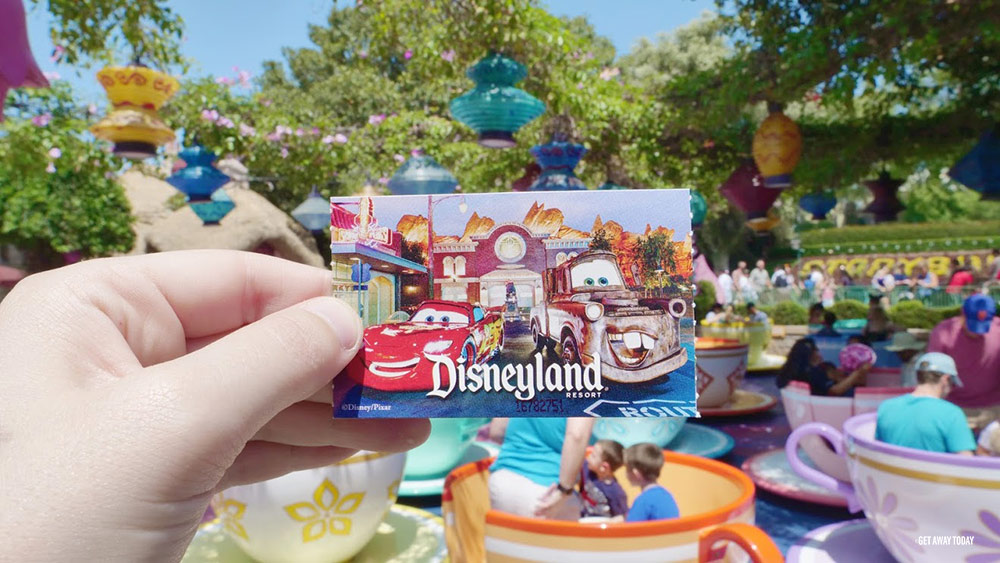 For example, if someone in your party is unable to go with your group at the last minute, do NOT redeem your e-tickets that were purchased in your original order. Instead, you must call us at 855-GET-AWAY. We will issue new e-tickets for the correct amount of travelers.
No changes, reschedules or refunds can be made to any tickets that are purchased under one order after any one of the tickets has been redeemed. If you know ahead of time that someone in your party may or may not be able to go, you'll want to purchase their ticket as a separate order. That way if you have to make changes to that one ticket, it will not affect any other tickets in the group.
When should I scan my tickets into the Disneyland app?
You should scan your Disneyland tickets into the official Disneyland app after you've received your physical tickets that you get when you enter the park. The Disneyland e-tickets that are emailed will have a different barcode than the ones you're give on your way into the park.
Once you scan your physical tickets into the Disneyland app, you can assign the names associated with each of the tickets. This will help keep any FastPass reservations straight.
How do I get MaxPass with e-tickets?
You can purchase MaxPass for $20 per person once you enter the park the exact same way you would purchase it with our old will-call or physical tickets. You'll still want to download the official Disneyland app and put credit card information in before you go to the parks. That way you'll have everything ready to go first thing in the parks!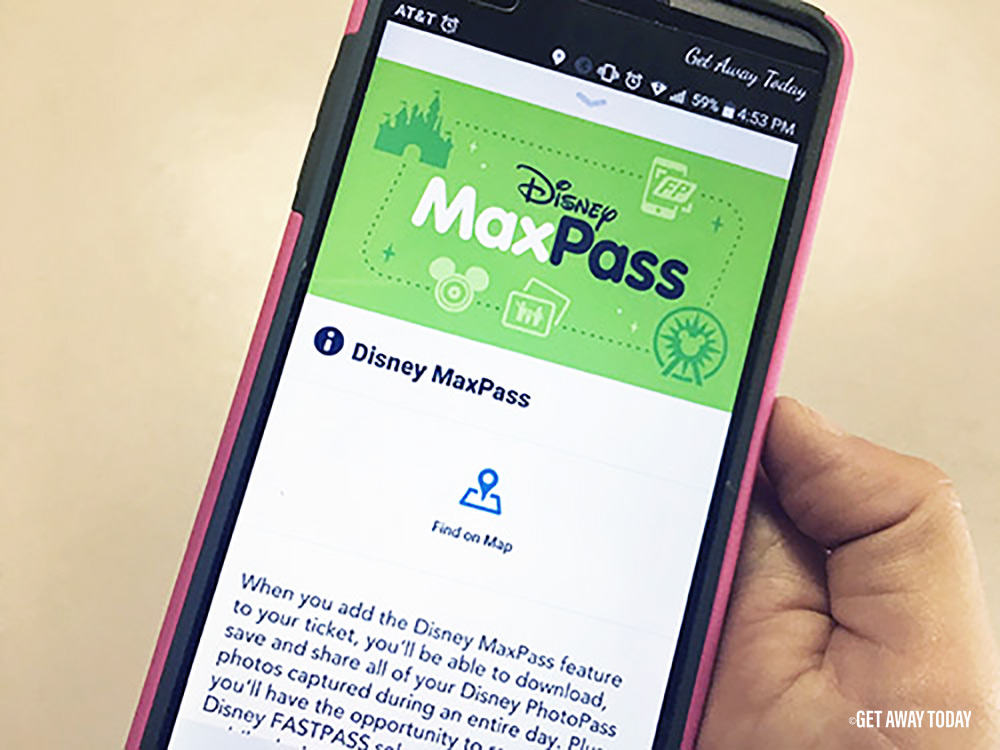 What if I lose my physical ticket after I am in Disneyland?
If you've loaded your Disneyland tickets into the official Disneyland app, then the barcode will work as your ticket throughout your vacation. You'll just need to make sure your phone is charged if you plan on using the electronic ticket on your phone for park entry.
If you don't plan on using the Disneyland app using your vacation, you'll at the very least want to take a picture of your Disneyland tickets. That way if you lose one of your tickets, you'll have all of the ticket information. If that happens, you'll need to go to Guest Services. There are Guest Service locations inside both Disneyland and Disney California Adventure Park. There is also a Guest Services outside the parks in the esplanade should you need to visit them.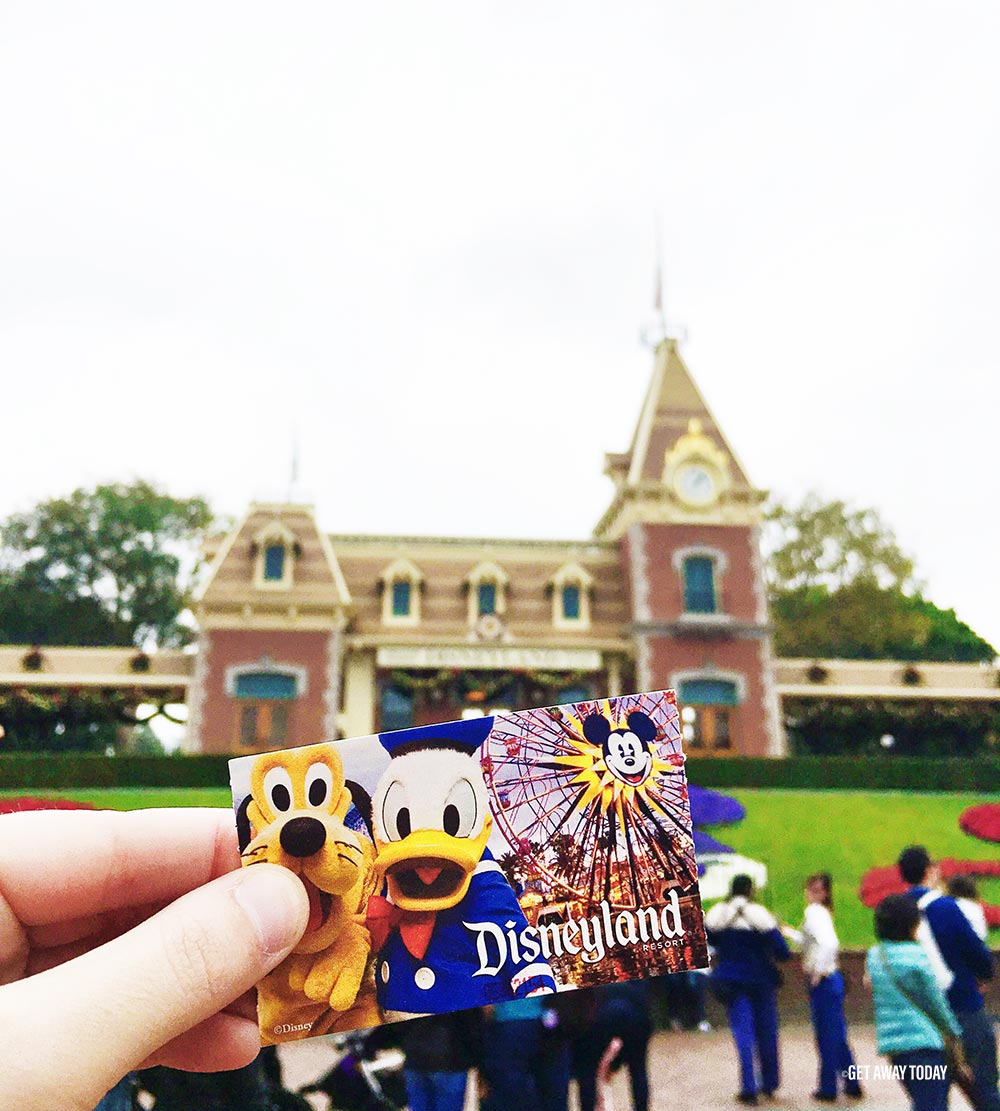 How do I purchase Disneyland e-tickets?
You can easily purchase any of our Disneyland e-tickets on our website, or by calling our agents at 855-GET-AWAY. Whether you buy your Disneyland tickets online or over the phone, you'll get the same low price and quick service.
So there you have it, everything you need to know about Disneyland e-tickets. We are excited about the change for 2019. If you have any questions we didn't answer, leave them below in the comments. Or, call any of our Disneyland experts at 855-GET-AWAY for personalized assistance.