UPDATED FEBRUARY 2020 Right after when is the best time to go to Disneyland, one of the most frequently asked questions we get is, "How much are Disneyland tickets?" The answer can vary greatly depending on a number of factors. We're going to break it down and cover exactly how much Disneyland tickets cost by each type.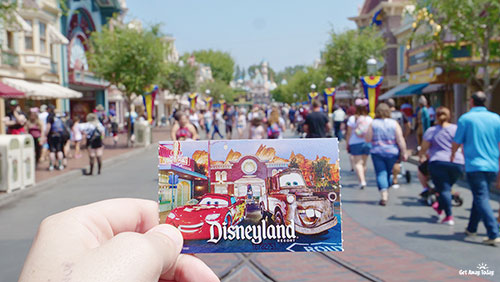 How much are Disneyland tickets?
There are so many variables when it comes to the cost of Disneyland tickets. With one day tickets with variable rates, and two different types of park tickets available in two to five day options, there are 14 different gate prices on traditional tickets alone. When you consider there are also Annual Pass prices and our discount prices, you can see that there's not one easy answer to that question. But we're going to try.
How much are Disneyland tickets: 1-Day Tickets
When it comes to 1-day tickets, Disneyland has a seasonal pricing model. The Disneyland Resort offers 1-day ticket pricing according to how busy the parks are expected to be. There are three different pricing options: Value, Regular and Peak. What price you pay depends on what day you visit. In addition to the date pricing structure, there are 1-day tickets that are valid for just one of the parks, or there's a Park Hopper option that is good for same day admission to both parks if you can't decide which Disneyland Park is the best and want to visit them both in the same day! The Park Hopper of course costs more than a 1-day 1-park ticket. The 1-park ticket is the same price whether you choose to use it at Disneyland or Disney California Adventure Park.
As of July 2018, the following are the current prices for 1-day Disneyland tickets:
1-Park 1-Day Disneyland Ticket Prices
Value: $97
Regular: $117
Peak: $135
Park Hopper 1-Day Disneyland Ticket Prices
Value: $147
Regular: $167
Peak: $185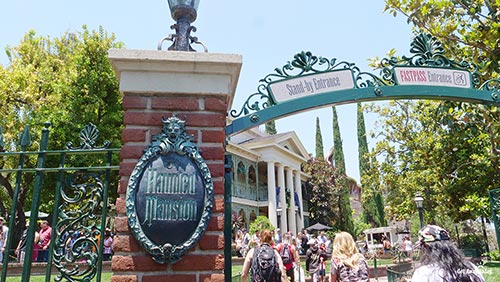 How much are Disneyland tickets: Multi-Day Tickets
The trick to saving the most on Disneyland ticket prices is get a multi day ticket. The longer you stay, the less you pay each day. As of July 2018, 2-Day Disneyland tickets start at $105 per day, yet the 5-Day Disneyland tickets start at $64 per day. You can see that is a huge savings when you're looking at a per day price.
1-Park per Day Multi-Day Disneyland Ticket Gate Prices:
2-Day Disneyland Tickets: $210
3-Day Disneyland Tickets: $280
4-Day Disneyland Tickets: $305
5-Day Disneyland Tickets: $320
But, the good news is that with Get Away Today, you'll never pay full gate price. Our Disneyland ticket savings range anywhere from $2-$19 per ticket. When you have a family, the savings can really add up!
Our 2-Day tickets are generally at least $2 off the gate price. But, when you stay longer, you'll save more as well. For example, our 5-Day Disneyland tickets are regularly $19 off the gate price. Additionally, we run seasonal specials, like Adults at Kids' Prices on 3-Day and longer Park Hopper Tickets for travel during select months. Another popular special is our 5th Day Free Park Hopper Ticket.
Visit our Disneyland tickets page to find out how much our Disneyland tickets are for your travel dates by clicking here.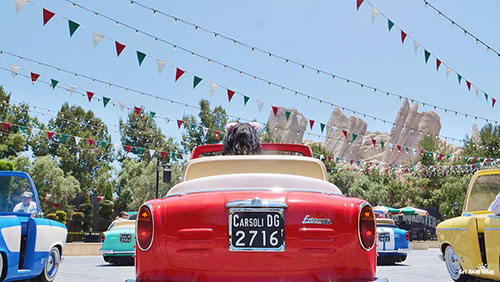 How much are Disneyland tickets: 1-Park per Day vs. Park Hopper
No matter whether you are spending one day or a full five days at the Parks of the Disneyland Resort, you have to choose between 1-Park per Day tickets or Park Hopper tickets. The price difference between a 1-Park per Day ticket and a Park Hopper ticket is pretty straight forward. To upgrade any ticket length from a 1-Park per Day to a Park Hopper ticket costs $50 flat. With that in mind, you can see the value of upgrading a multi-day ticket. That brings your per day cost for the Park Hopper from $50 per day for a 1-Day Disneyland ticket to just $10 per day for a 5-Day Park Hopper ticket. Again, a Park Hopper Ticket of any length is great if you can't decide which Disneyland Park is the best, and you want to be able to visit both the Disneyland Resort and Disney California Adventure in the same day.
How much are Disneyland tickets: Special Events
Occasionally the Disneyland Resort will hold special events that require an additional ticket. These tickets are normally the same price for both adults and children, however like regular Disneyland tickets, children ages two and younger do not require tickets. In the past, these type of separate ticketed events have included Mickey's Halloween Party and Disney After Dark events, as well as attraction openings and even closings.
The prices for these types of events have been all over the place. When the Main Street Electrical Parade debuted and the Tower of Terror closed, there were parties for each. Party tickets were priced in the $100 range. Disney After Dark held three separate events in early 2018, and each were priced at $99. However, when the Disneyland Resort previewed Pixar Pier in Disney California Adventure Park, ticket prices were $299 per person. The event itself lasted for six hours, but included multiple food items.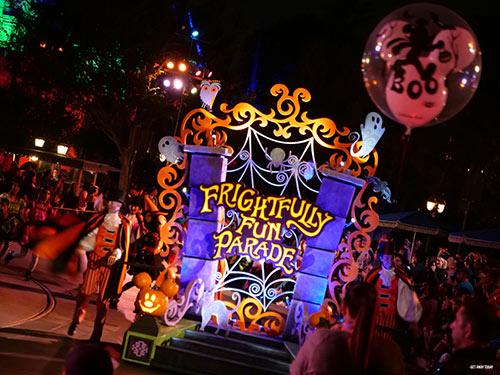 It is incredibly difficult to guess how much Disneyland tickets are for these type of events since they are so limited and inconsistent. As of this time, there are no future Disney After Dark or attraction or land themed events scheduled for 2018 at this time.
Mickey's Halloween Party is the most common and most popular type of seasonal event held at Disneyland. Mickey's Halloween Party Tickets range from $105 - $130 per person with most party nights costing $115. Party dates begin on September 19, 2018 and continue through October 31, 2018 on select dates. During September, there are up to three party nights per week. In October, there are only two parties scheduled for each week.
Find out all there is to know about Mickey's Halloween Party for 2018 by clicking here.
How much are Disneyland tickets: MaxPass
Another factor that can affect Disneyland ticket prices is the MaxPass feature. MaxPass is an additional $20 per person per day. If you pre-purchase MaxPass directly through Disney, your 5-Day Park Hopper Ticket would go from $415 to $515. There are a few reasons why we don't recommend doing this. Instead, we recommend that you purchase your tickets through Get Away Today at a discount. That way you are saving money on your tickets up front, and you have the flexibility to add MaxPass to your tickets on a daily basis once you are at the Parks. That can also potentially help you save money rather than pre-paying for a service that you may not use each day of your ticket.
MaxPass is an awesome feature that we love. But, that doesn't mean we add it to our tickets every day of our vacation. You can read more about MaxPass including when and how to use it here.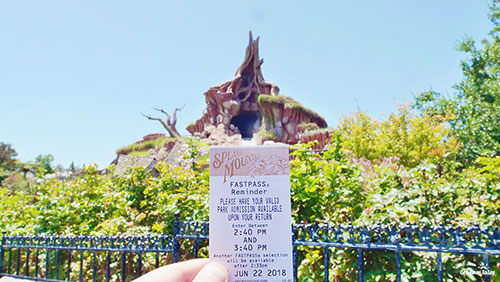 How much are Disneyland tickets: Overview
As you can see, there is not a straighforward answer to "How much are Disneyland tickets?" Rather, there are various factors to consider. We hope that this breakdown helped you see the difference between them all. If you're looking for budget, go with 1-Park per Day. If flexibility is more important, purchase the Park Hopper tickets. And no matter which ticket type you choose for your vacation, remember that the longer the length of stay, the less you pay per day.
And of course, the best way to get your Disneyland tickets is through Get Away Today. Not only will you save money on your tickets, we can help you save even more with our up to $400 worth of downloadable area coupons. Additionally, you can save the most when you package our discount Disneyland tickets with our exclusive hotel rates and perks.
When you're ready to book your Disneyland vacation, be sure to purchase on our website, or call our Disney vacation experts at 855-GET-AWAY.

Check out more Disneyland planning tips: