One of our specialties at Get Away Today is helping guests book their perfect Walt Disney World vacations. Pricing can vary depending on a number of factors, which is why it's important to work with an expert and know all of your options. We've broken things down by cost and compiled a variety of packages to give you an idea of what you can expect to pay for your vacation to the Walt Disney World Resort. But first we'll start with sample prices for Walt Disney World Packages:
Sample Prices for Walt Disney World Packages
Because when most people ask how much a Walt Disney World vacation costs, they are referring to the hotel and ticket portion of a package, we've compiled a number of sample packages.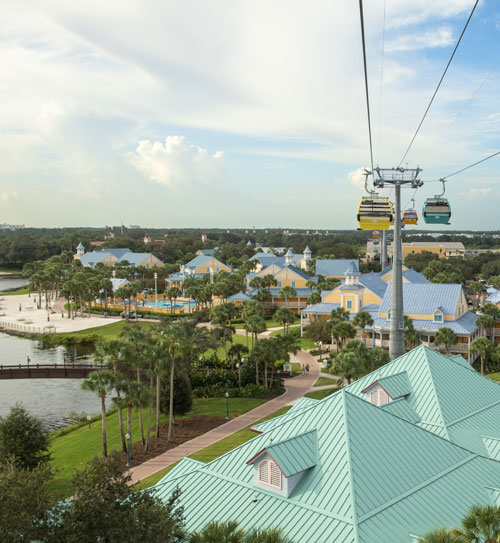 Disney's Caribbean Beach Resort
Dates: November 15-20, 2020
Travelers: Two Adults and Three Children (ages 3-9)
Tickets: 4-Day Base Walt Disney World Tickets
Total cost: $3,989.81 ($797.96 per person)
The Cabins at Disney's Fort Wilderness Resort
Dates: December 1-6, 2020
Travelers: Two Adults and 4 Children (ages 3-9)
Tickets: 4-Day Walt Disney World Base Tickets
Total cost: $4948.64 ($824.77 per person)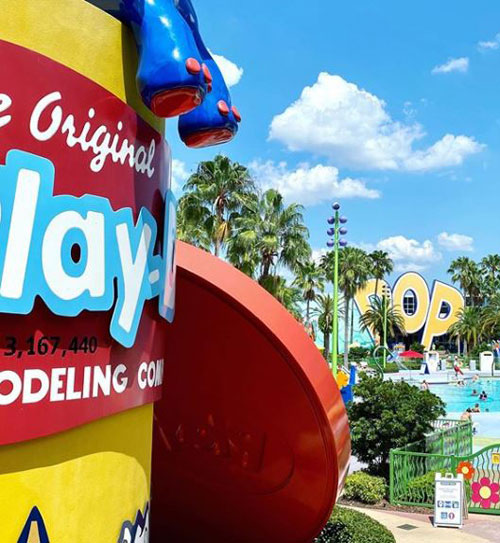 Disney's Pop Century Resort
Dates: January 31- February 05, 2021
Travelers: Two Adults
Tickets: 4-Day Base Walt Disney World Tickets
Total cost: $1588.56 ($794.28 per person)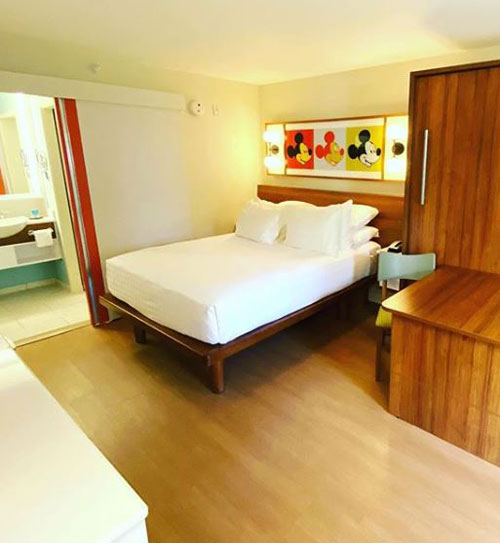 Disney's Pop Century Resort
Dates: June 6-11, 2021
Travelers: Two Adults and Two Children (ages 3-9)
Tickets: 4-Day Base Walt Disney World Resort Ticket
Total cost: $3,009.24 ($752.31 per person)
These package samples include all of the below Walt Disney World signature amenities:
60-day access to dining reservations
Complimentary transportation to and from Orlando International Airport onboard Disney's Magical Express
Complimentary transportation to Disney's theme parks and water parks via Disney's Monorail, water taxis, Skyline and buses
Option to add Memory Maker (Unlimited professional & attraction photo downloads)
These sample packages include real pricing from the time this article was published. These are intended to give you an overall idea of pricing and include a variety of dates, hotel types and number of travelers.
While these sample prices are intended to give you a base idea of Disney World package costs, we would love to come up with something custom for your vacation! The fastest way to get a quote is to call our office at 855-438-2929 during regular business hours. Or, you can submit a quote request online below and get a response within 1-3 business days. Either way, getting a personalized quote is free and easy!
Walt Disney World Resort Good Neighbor Hotels
Good Neighbor Hotels
Staying at a Good Neighbor Hotel can make your Walt Disney World Resort vacation more affordable. Search your own prices and book online easily by
clicking here
.
How Much Does a Walt Disney World Vacation Cost?
The cost of a Walt Disney World Resort vacation package will vary depending on a few key factors. Your two most important components are park tickets and hotel accommodations. We'll be primarily focusing on these two package components within this article.
After that, you'll be looking at your dining and transportation costs. All of these can vary greatly. However, you should be aware that there are ticket, hotel, transportation and dining options that can fit nearly any budget.
How much are Walt Disney World Resort tickets?
There are three main types of Walt Disney World Resort tickets. Base Tickets are your most economical choice and allow you to visit one of the main four theme parks each day of your stay. Park Hopper Tickets allow you to visit multiple parks on the same day for an upgraded cost, but are currently not available for 2020 travel. When Park Hoppers are available, you can expect to pay $65 more total to upgrade from a Base Ticket. The third ticket option is a Park Hopper Plus Ticket, which is the most expensive, but also offers the most variety. This Walt Disney World ticket allows you to visit all four theme parks, as well as bonus activities such as miniature golf and the Disney Water Parks during your visit. This ticket type when available is a $105 per ticket upgrade from a Walt Disney World Base Ticket.
When looking at prices of Walt Disney World tickets, you'll of course pay more for a longer ticket. However, the price per day goes down significantly with longer length Disney World tickets. For example, a 1-day ticket for one park in 2020 starts at $109, but a 7-day base ticket for 2020 starts as low as $67 per day - a $42 per day discount!
One other factor for Walt Disney World ticket pricing is the time of year you travel. Disney uses a dynamic pricing model based on expected attendance. Generally, the more popular the time you'd like to visit, the more you'll pay. For example, most midweek days in September 2020 cost $109 for a 1-day ticket. The same ticket type over Christmas 2020 will cost $159. There are a number of other pricing ranges between $109-$159. While you may pay more for travel during other times of the year, you also may experience longer park hours and/or seasonal entertainment. Spring and Summer typically bring festivals to EPCOT. And in normal (not pandemic) years, both Halloween Time and Holidays bring special experiences and private ticketed events to Magic Kingdom.
How much are Walt Disney World Resort hotels?
There are four major categories of Disney Hotels at the Walt Disney World Resort. You'll find value, moderate, deluxe and villa properties with a wide range of amenities and prices. These hotel prices will also vary within their own category depending on the time of year. No matter which category you choose, you'll save more by booking during an off-peak season travel time such as January, February, May or September as long as you avoid traveling over holiday weekends. With over 25 Disney Resort Hotels to choose from, there is something for every budget.
One other note worth mentioning is that when you purchase your Walt Disney World vacation (minimum of a 2-night hotel stay and at least two theme park tickets) with Get Away Today, you get our Price Monitoring Service as part of our complimentary
Concierge Service
. This means that we are actively watching your reservation and if a special offer comes out that you qualify for after you've booked, we automatically apply it. You'll just get an email letting you know that you just saved even more on your vacation!
How Much Is Walt Disney World Dining?
Dining at Walt Disney World can vary greatly. Walt Disney World Resort is currently not offering Disney Dining Plans, which typically would cost $80 per adult and $30 per child daily for a base plan. That cost would go up for more deluxe plans. However, there has always been controversy over whether or not Disney Dining Plans saved guests money. Many guests preferred Disney Dining Plans simply for the convenience. However, Disney has made great strides to provide guests easier contactless ordering and payment for dining.
As a typical guideline, there are snacks, quick service and table service dining options. Snacks including churros, ice creams, fruits or veggies will typically be cost $5-$10 per item and can oftentimes be used as a small meal. Quick service dining options are available throughout all of the parks and typically cost $15 or less per meal. Table service restaurants vary the most. For example, Be Our Guest Restaurant serves a prix-fixe dinner menu for $62 per adult not including tax or gratuity. But, the 50's Prime Time Cafe serves dinner items ala carte for around $20 per plate.
While cost can vary greatly, you can budget it all in with a little pre-planning. The My Disney Experience app makes it so easy to look at menu prices beforehand so you can get a good idea of what you may be spending. At this time, you can make dining reservations for table service restaurants up to 60 days in advance. Additionally, if you'd like to save a little money on dining, it's important to know that Walt Disney World Resort allows guests to bring in their own food. Hard coolers, loose ice, glass and alcoholic beverages are not permitted, but feel free to bring snacks, water bottles and treats with you if you'd like.
How Much Does It Cost To Get To Walt Disney World Resort?
How you get to the resort can also affect the cost of your Walt Disney World vacation. Depending on where you live, airfare throughout the United States can run from $100 - $500 per person. However, once you arrive at Orlando International Airport, all of your transportation is included when you book a Walt Disney World Resort package. You'll take Disney's Magical Express to your Disney Resort Hotel to begin your vacation, and board it to head back to the airport when your trip is through.
If you live close enough to drive, that can obviously help your family save money on getting to Walt Disney World. And once you're on property, all of the transportation, including the Monorail, boats, buses and Skyliner are all available to use at no cost.
Booking Your Walt Disney World Resort Vacation
There's never been a time where it's been more important to book your Disney World vacation with an expert. With changes happening at a rapid pace, it's important to book with someone who can help walk you through the entire process and answer any questions along the way. When you book your Walt Disney World vacation with Get Away Today, it includes our complimentary Concierge Service including detailed planning and price monitoring.
Booking with Get Away Today is so easy. Once we plan out the perfect itinerary for you, you'll pay just $200 down to hold your vacation. Final payment is due just 30 days prior to travel and you can make as many changes before then with no penalty. Plus, for the ultimate flexibility, you can cancel your Walt Disney World vacation up to 24 hours before travel without penalty for 2020 packages. To get started, you can either submit a vacation quote request online, or you can call our agents at 855-GET-AWAY. We can't wait to help you plan the perfect vacation!