UPDATED WITH DISNEY WORLD'S NEW DATE-BASED TICKET CHANGE. Our Disney World Tickets 101 Guide breaks down the different types of tickets available and what each ticket type includes. If you're planning a Walt Disney World Resort vacation, read this first.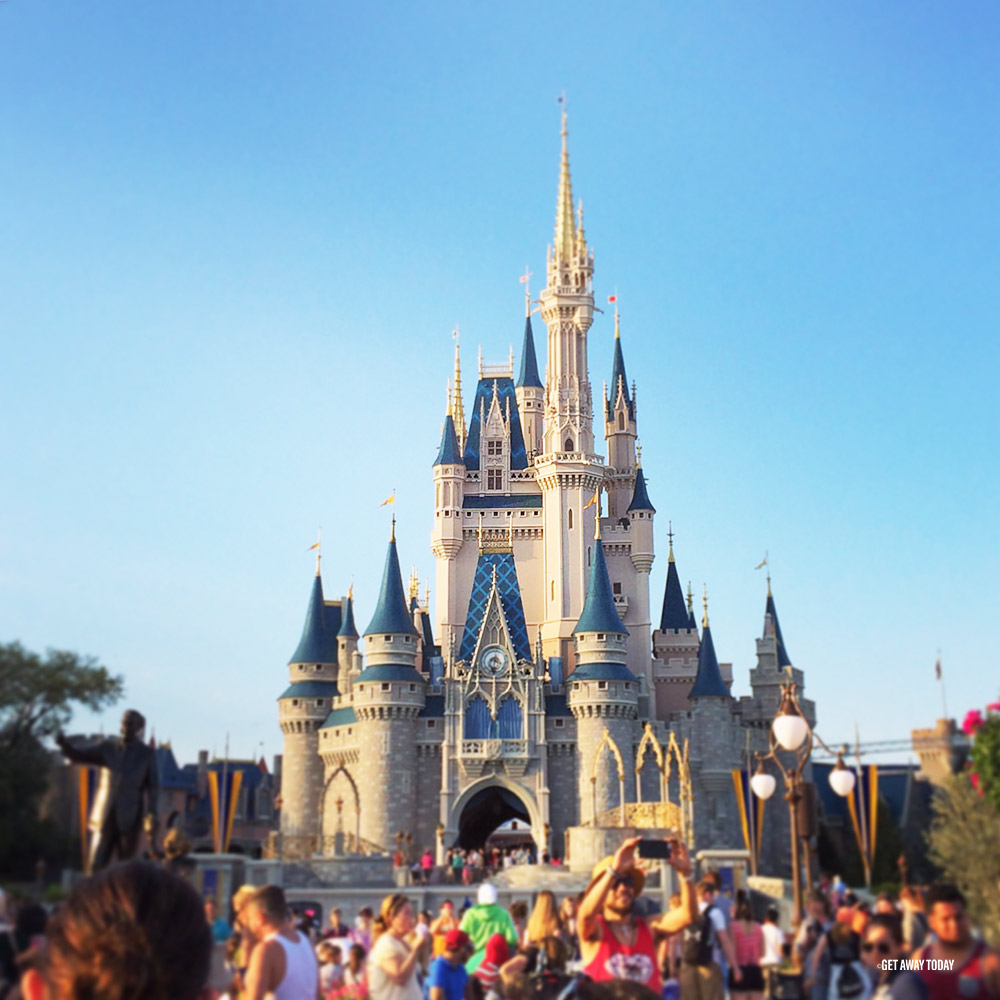 Disney World Tickets 101
The Walt Disney World Resort is a magical place and you'll want to make sure you do it the right way. But where to start? You could start with our guide on everything you need to know to plan a Disney World trip. But, today we're going to focus on just your Disney World tickets. There are so many different ticket options, it may be hard to know which one is best for you. That's where our Disney World Ticket Guide comes in. We're here to break down what Disney World ticket types are available and answer all of your questions.
But before we get into the different Disney World tickets that are available, we're going cover some of the rules that you need to be aware of that apply to all of the different ticket types.
All Disney World tickets must be used by the same person. There is no reselling or sharing tickets with another person allowed.
All Disney World tickets purchased before October 16, 2018, no matter the number of valid days and/or ticket type, must be used within 14 days of the first day of use.
All Disney World tickets are equipped with My Magic+, which includes FastPass reservations with or without a Magic Band.
Child ages for Disney World tickets are 3-9. If your children are 10 or older, they'll need an adult ticket. Kids ages two and under do not require a ticket.
Extra Magic Hour is included with all three ticket types for guests who are staying on-property at one of the Walt Disney World Resort Hotels.
Memory Maker (Disney's professional photo service) can be pre-purchased and added to any of the ticket types.
All ticket types can be purchased in 1 to 10-day increments.
One-day Disney World tickets are on a pricing tier and prices fluctuate according to date and park.
UPDATE: Disney World just announced that they will be moving to a date-based ticket purchasing system on October 16, 2018. Here's what you need to know if you purchase your tickets on or after October 16th:
Ticket prices will change depending on the date selected - even for multi-day tickets.
Disney World tickets will have different expiration dates. 1-Day ticket must be used on the start date selected. A 2-Day ticket must be used within 4 days of the selected start date. 3-Day tickets have 5 days, 4-Day tickets have 7 days, 5-Day tickets have 8 days and 6-Day tickets have 9 days. Additionally, 7-Day tickets have 10 days to be used, 8-Day tickets have 12 days, 9-Day tickets have 13 days and 10-Day tickets have 14 days.
Park Hopper and Park Hopper Plus Disney World tickets have a lengthened time of use, extending their expiration date up to two additional dates.
Disney World tickets purchased with a stay on-property will also have lengthened time of use that matches their stay. For example a 3-Day ticket with a 6-night stay would be valid within the 7 days of the stay instead of the usual 5 days.
Guests will be able to make changes to their tickets before use - this includes modifying them to different dates and lengths.
If guests decide to go during a busier time than their ticket was purchased for, they will be able to pay the difference for the higher ticket price. However, no refunds will be given for those switching to tickets with a lower price value.
Guests who purchased their Disney World tickets before October 16, 2018 do not need to worry about repurchasing their tickets.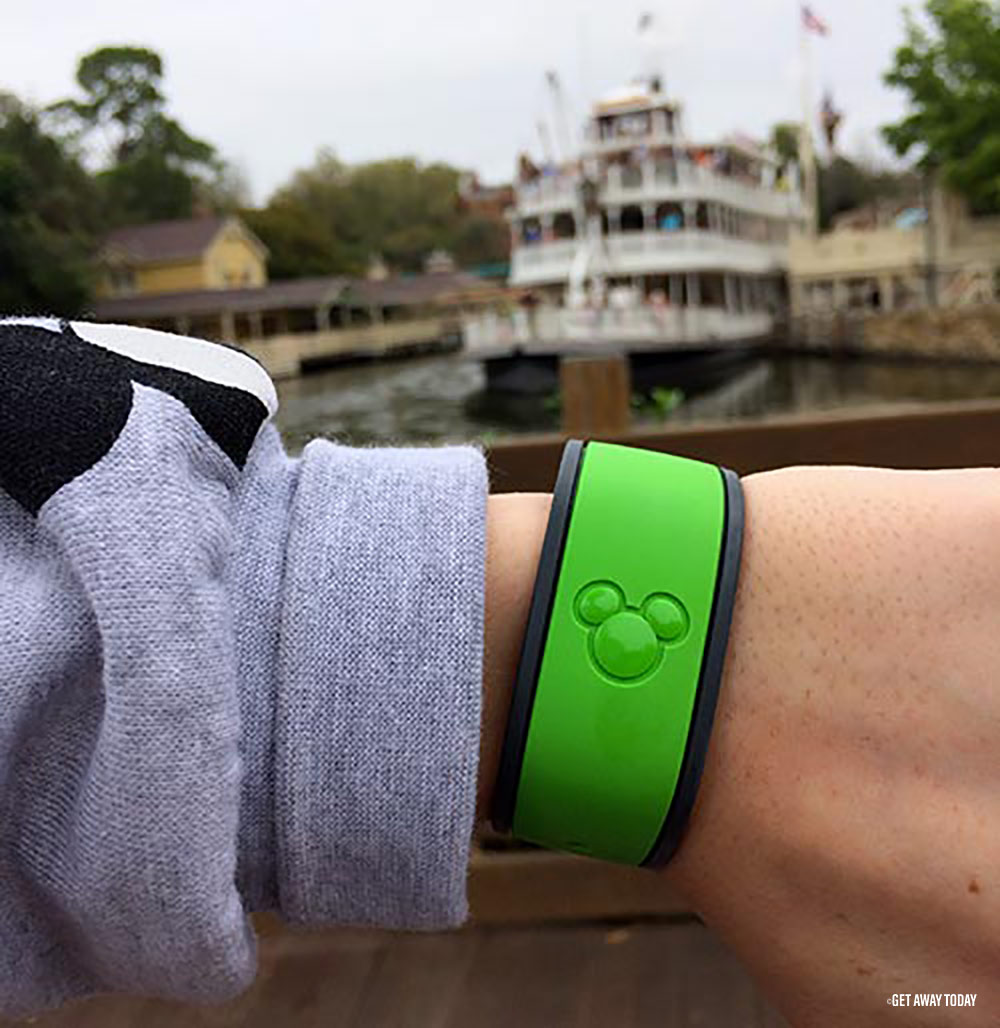 Now that those rules are out of the way, it's important to know exactly what Disney World tickets include. The Walt Disney World Resort is home to four main theme parks, so when we're talking about theme park ticket admission, we are talking about admission to the four main theme parks. Those four theme parks are; Magic Kingdom, Disney's Animal Kingdom, Epcot and Disney's Hollywood Studios. Disney World also includes nearly 30 resort hotels, two water parks, a major shopping, dining and entertainment district, and a number of other activities. Those are not typically included with theme park admission.
Now that you have a general understanding of the Resort and Disney World ticket rules, we'll get into the ticket types that are available at the Walt Disney World Resort.
Disney World Tickets - Base Ticket
The most base or entry level ticket for Walt Disney World is called just that, a Base Walt Disney World Resort ticket. That means that it is good for admission into one park each day that the ticket is valid for. For example, if you have a 3-day base ticket, you would be able to choose to visit up to three of the main theme parks. You could choose to visit a different park each day, or you could spend all three days at one of them. It doesn't matter what you choose, but once you enter a park for the day, you are unable to enter another theme park that same day.
If you are visiting Walt Disney World Resort for the first time, I think a base ticket is a good place to start. Because Walt Disney World is so spread out, it can take 20-40 minutes to go between parks. If you're used to park hopping at Disneyland, getting from one theme park to another is going to feel really long to you. I also personally enjoy being able to just spend the day at one park. It feels more relaxing and less stressful. With the base ticket, you can leave the park and return to the same park later in the day. If you have small kids who need a midday nap, you can easily get a base ticket.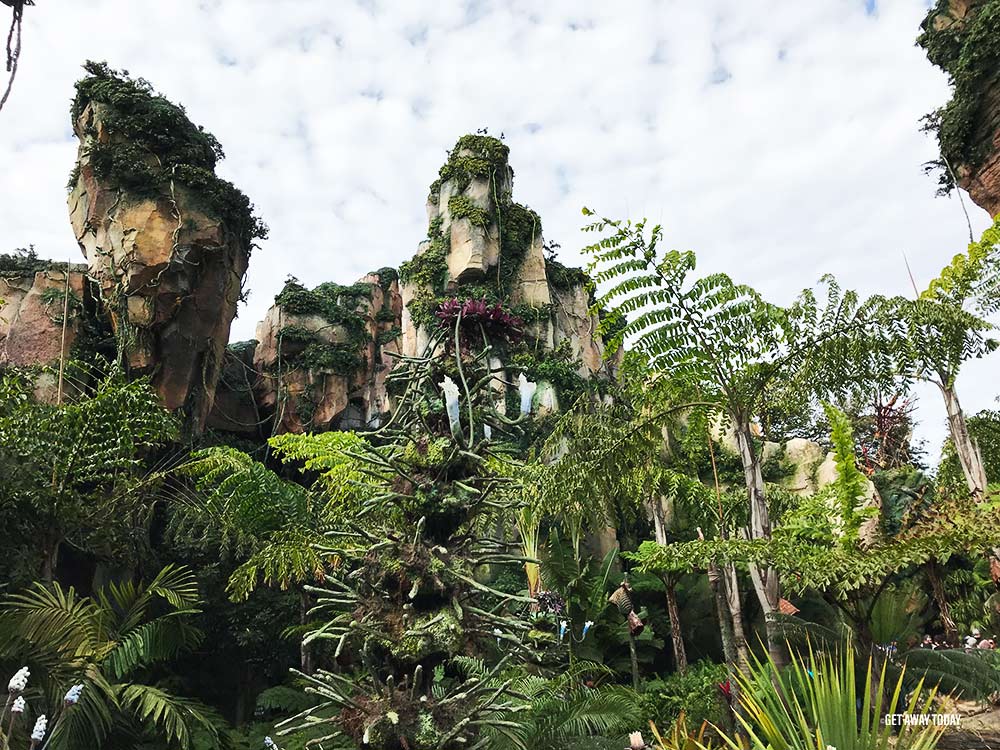 Base tickets can be purchased in 1 to 10-day increments. Keep in mind that if you are purchasing anything less than a 4-day base ticket, you will not be able to see each of the four major theme parks. While it is the most affordable of the three ticket types, it is also the most restrictive.
Disney World Tickets - Park Hopper Ticket
If you're looking for a little more flexibility for your Disney World tickets, consider the Park Hopper ticket. Like the base ticket, a Disney World Park Hopper ticket is valid for admission to all four of the major theme parks. However, the big difference is that you can visit more than one park each day. With the Park Hopper ticket, you could visit all four parks on the same day if you wanted to!
With the Park Hopper, many people like to visit one theme park in the morning, spend the bulk of the day there, and then visit another theme park at night. If you're staying on property, you'll likely want to spend that morning at a theme park that is offering an Extra Magic Hour. At night, you'll likely want to visit one of the parks that is offering a nighttime show, of Extra Magic Hours if you're a Disney hotel guest.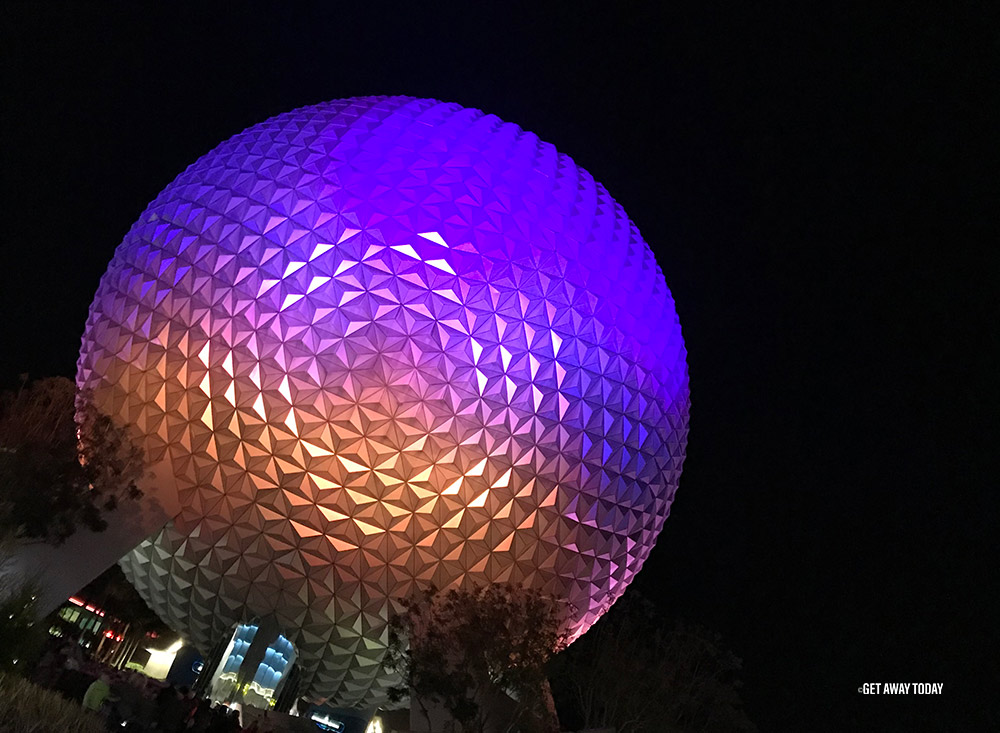 Park Hopper tickets are best for people who want a little more flexibility, or enjoy spending as much time at the parks as possible. With a little bit of planning, you can really maximize your park time by being at the park with the earliest hours in the morning, and the park with the latest hours at night.
Park Hoppers are especially a good idea if you are visiting during a time of year when exclusive events take place. For example, Magic Kingdom hosts Mickey's Not So Scary Halloween Party on select nights August - October. Magic Kingdom also hosts Mickey's Very Merry Christmas Party on select nights throughout the holiday season. These events require a separate ticket for admission and the park closes early to the public on party nights. If you have a park hopper ticket, you can easily attend Magic Kingdom during the day, and then head to another park in the evening if you don't have a party ticket.
Disney World Tickets - Park Hopper Plus
The most flexible and deluxe of all of the Disney World tickets is the Park Hopper Plus. This ticket option includes all of the flexibility of the Park Hopper, plus admission to a number of other attractions and parks inside Walt Disney World.
With Disney World Park Hopper Plus tickets, you'll get admission to many of the "extras" at Walt Disney World Resort. These extra experiences include; Disney's Blizzard Beach Water Park, Disney's Typhoon Lagoon Water Park, ESPN Wide World of Sports Complex, Disney's Oak Trail Golf Course, Disney's Fantasia Gardens Mini Golf and Disney's Winter Summerland Mini Golf.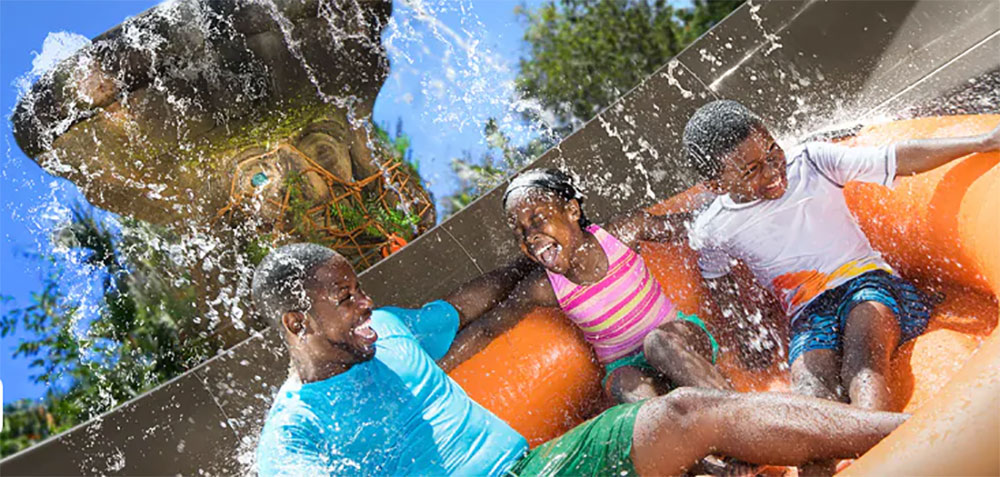 Photo courtesy of Disney Parks Blog
The number of extra visits is equivalent to the number of days your Park Hopper Plus ticket is valid. That means that if you purchase a 5-day Park Hopper Plus ticket, you'll get five visits. And the best part is that the visits don't have to be used on the same day as your park days. And the visits can be used on the same day. For example, if you wanted to go to a water park in the morning, and then golf in the afternoon, it would not count as one of your theme park days, but it would take up two of your extra experience visits.
The Park Hopper Plus is by far the most flexible ticket and gives you the most value. I recommend this ticket if you are lucky enough to be able to stay at Walt Disney World for a week or longer. I also recommend this ticket if you want to experience a Disney water park, especially for summer visits. Regular water park admission is around $70 per day, so the Park Hopper Plus is an awesome value.
Disney World Tickets - Special Events
The Walt Disney World Resort occasionally host events that require a separate ticket. These events are typically held at Magic Kingdom. Events include Mickey's Not-So-Scary Halloween Party, Mickey's Very Merry Christmas Party and Disney After Hours events. Tickets range from $70 - $120 per event and do not include regular theme park admission. That means if you'd like to attend any of these events, you'll need a ticket in addition to your Base, Park Hopper or Park Hopper Plus ticket.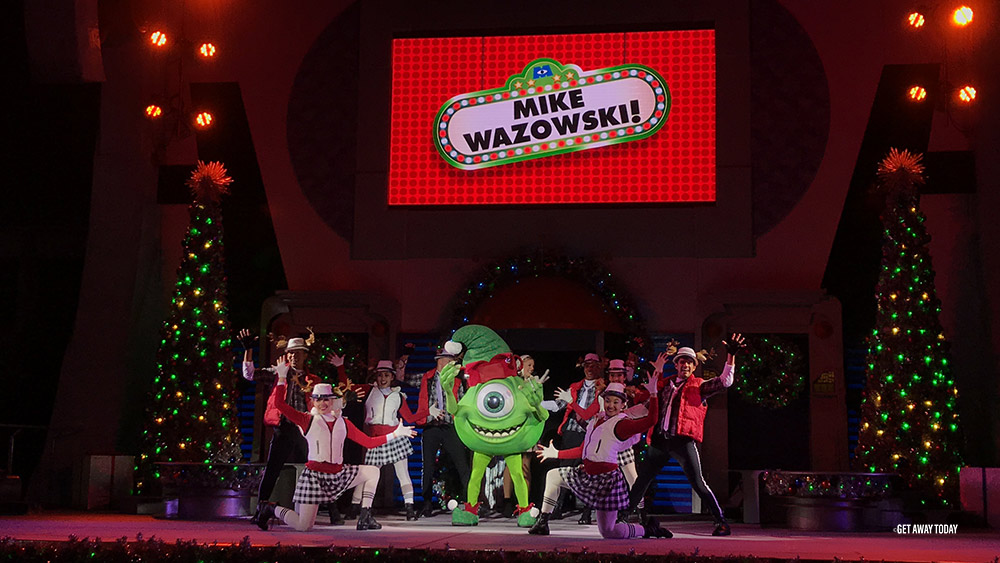 Disney World Tickets - Booking
So there you have a breakdown of each of the Disney World ticket types and tips for each one. I hope it helped you narrow down what would be best for your Disney World vacation.
If you're looking for Walt Disney World tickets or the whole package, our team would love to help. You can purchase tickets and packages online, or you can call our Disney experts 855-GET-AWAY. Our team would love to share our Walt Disney World expertise and help you plan your perfect vacation.