A Disney Grad Night at Disneyland is a once in a lifetime opportunity for graduating high school seniors. But what about the rest of us? Find out how to navigate a Disney Grad Night at Disneyland during your family vacation. It's easier than you may think! UPDATED FEB 2018.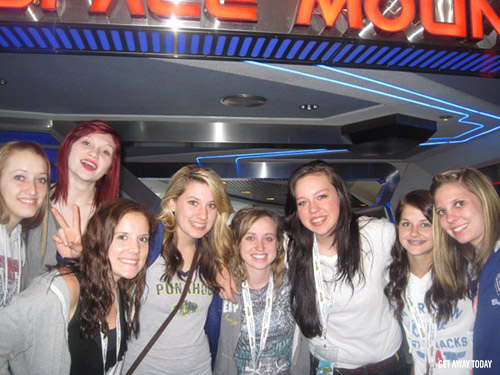 A Disney Grad Night at Disneyland is a dream come true for graduating seniors. It's truly a once in a lifetime chance for grads to celebrate at the Happiest Place on Earth with their best friends.These special event tickets include a 1-day Park Hopper Ticket and a private party at Disney California Adventure Park from 10pm-2am. There's no better way to celebrate! Disney Grad Nights officially begin May 4th and continue through June 9, 2018.
But what if you don't have a graduating senior and you're planning a trip over a Disney Grad Night at Disneyland? Chances are, you won't even notice. But just in case, I've put together everything you need to know, including how to navigate a Disney Grad Night at Disneyland.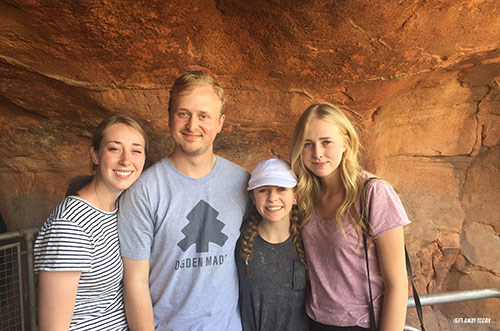 Disney Grad Night at Disneyland 2018 Dates
First, you'll want to know what the actual Disney Grad Night at Disneyland dates are. As I mentioned, they began earlier this month. The events will continue through mid-June. So, chances are, if you have a trip planned within the next few weeks, there's a good chance one of your dates will fall over a Disney Grad Night at Disneyland. Here is a quick glimpse into the dates past, present and future for 2018:
May 4, 5, 11, 12, 15, 16, 18, 19, 22, 23, 29, 30
June 1, 2, 5, 6, 8, 9
As you can see, there are a few dates that include a back-to-back Disney Grad Night at Disneyland. However, with the way Disney structures things now, you shouldn't have too much impact on your trip. Because the only private party doesn't start until 10pm, neither of the parks' hours are affected. You may notice groups of excited teens during the day, but with so many school groups traveling for Disney Performing Arts and the Disney Youth Education Series, it's not that different than during any other time of year.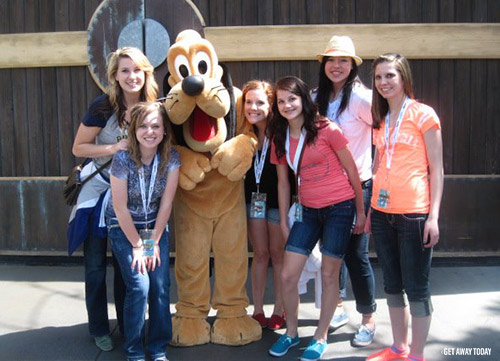 Disney Grad Night at Disneyland Tips
It's also important to remember that the Disneyland Resort no longer really has a downtime. You should go expecting it to be busy, but that won't stop the magic! There are so many tips and tricks to make your Disneyland vacation the best, whether you're visiting during a Disney Grad Night or not. Here are some of our top recommendations that will help you navigate a Disney Grad Night at Disneyland:
Disneyland App - Download the official Disneyland app to your smart phone if you haven't already done so. Here you'll have wait times, Fastpass availability, restaurant reservations, Character meet and greet info, show times and so much more. You'll love having everything at your fingertips. It makes planning your trip a breeze. With real time information, you can also easily shift gears if necessary.
Fastpass - Use the Fastpass system to make the most of your time at Disneyland. Make sure you always have an active Fastpass ticket, which will give you a return time for your favorite attractions. Some of the most popular Fastpass attractions in California Adventure are Radiator Springs Racers, Soarin' Around the World, and the new Toy Story Midway Mania. Guardians of the Galaxy - Mission: BREAKOUT! is sure to be popular when it opens as well. In Disneyland, the most popular Fastpass tickets include Space Mountain, Indiana Jones and the new Matterhorn Fastpass.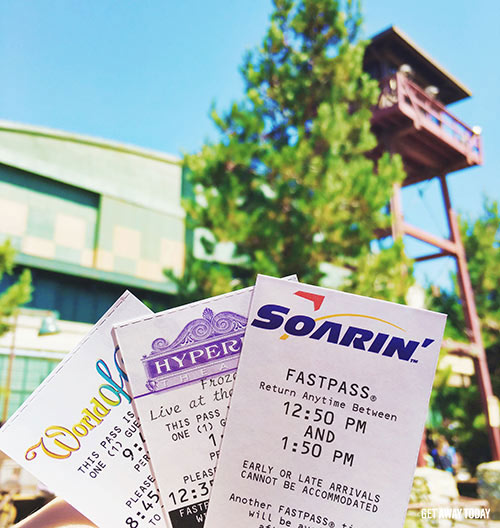 Rider Swap - This is one tip that the graduating seniors won't be able to take advantage of. But, if you have a stroller, you will! If you have smaller kids who can't ride, ask the Cast Member outside each ride for a Rider Swap pass before you get in line. It will allow someone in your group to stay back with anyone who can't ride. Then, once your group has ridden, the person who stayed back can go to the front of the line with up to two other riders. We did this on my last trip and my almost four year old got to ride everything back to back. He was in heaven. And as a bonus, you can use the Rider Swap with the Fastpass making for even shorter wait times!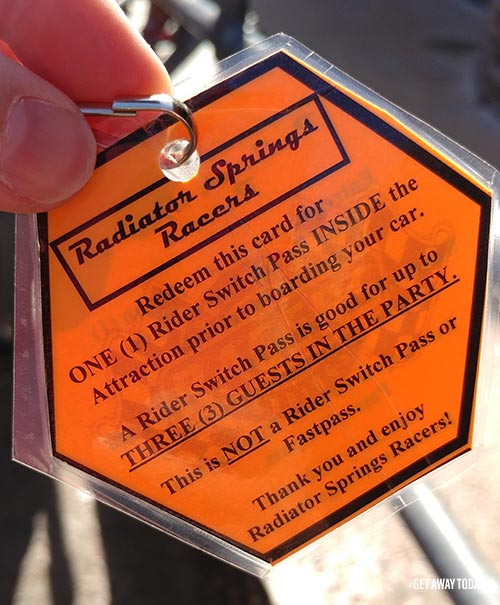 Single Rider - If you don't have a stroller and your kids are a bit older, you can take advantage of the Single Rider Lines available at select attractions. You can go in an often much shorter line and fill in any open spots. You won't sit next to your party, but you may end up in the same car, just a different row. You may see some high school graduates using this trick, but since they are typically traveling all together in large groups, most seniors will probably want to ride with their friends as one large group.
Character Dining - Making Character Dining reservations is one of my top recommendations whether you're visiting during a Disney Grad Night at Disneyland or not. It's the best way to meet the characters because they come to you. There are five options at Disneyland for Character Dining and they each have their own perks. Reservations can be made 60 days in advance and I always recommend making your reservations as soon as possible.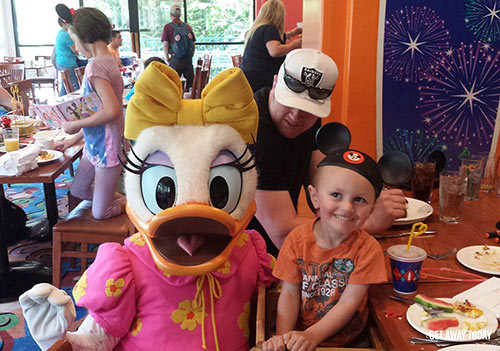 Magic Morning - All 3-day and longer tickets come with one Magic Morning that allows you into certain areas of Disneyland an hour before it opens to the public. If the calendar aligns, I would try to use your Magic Morning the day after a Grad Night. Since the teens will all be up partying until 2am, you'll likely have even fewer crowds than normal. Even if you're not visiting during a Disney Grad Night at Disneyland, the earlier you get to Disneyland the better. Take advantage of the fewest crowds early in the morning.
Get a 5-Day Ticket - By getting the longest length of ticket possible, which happens to be five days, you'll have the most flexibility. If you or your kids start to feel overwhelmed, you can leave during the peak of the day for a quick recharge back at your hotel. I recently wrote a whole post about why I think the 5-day Park Hopper is the best ticket ever, so you can read that if you're still not convinced.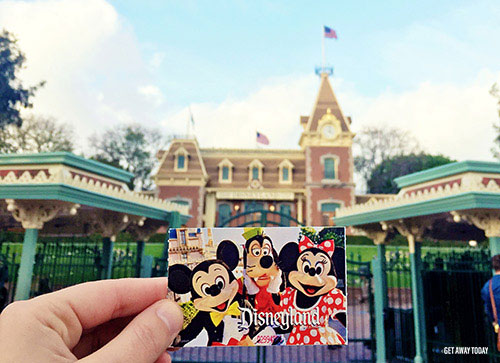 Navigating Disney Grad Nights are easy, not to mention, fun when you know what to do. Don't let the thought of crowds deter you from visiting Disneyland during the summer. With proper planning, you won't even notice.
If you'd like help booking your Disneyland vacation, you can call our agents at 855-GET-AWAY. Or, you can check out all of our Disneyland packages and Disneyland tickets online. Either way, we'd love to help you make the most of your visit to the Happiest Place on Earth.

Check out these other great articles: