There's nothing like curling up and watching a good flick, especially when you're counting down to your next vacation. Check out our list of the 29 best Disney movies to watch before going to Disneyland!
According to Bob Thomas' biography on Walt Disney, Walt was discouraged when a film was complete. Why? Because he could never change it, improve it or update it. It's why Disneyland was created to be a "living movie" where updates and improvements could always be made.
Guests arrived at Disneyland to a sort of movie premiere, complete with a red-carpet welcome – original sidewalks were painted red, and now red bricks welcome guests to the park. Guests would buy their "movie ticket" and then walk through the tunnels, where coming attraction posters lined the walls and the anticipation built. The effect was finished with guests being transformed into their own movie, complete with different lands for all sorts of scenes.
This experience is very similar to today's and many still feel a rush of emotion as the magic unfolds. You arrive in a bustling Main Street U.S.A. from 1902, complete with sound track, smells and Cast Members dressed the part. From there, you walk to the hub, where you can choose the type of movie you want to experience next. Maybe it's a Western flick in Frontierland or a science fiction hit in Tomorrowland. Adventureland is perfect for a heart-thumping journey while classic animated dreams can be found in Fantasyland. Similar choices occur at Disney California Adventure Park now as well. Whatever movie experience you choose, it's sure to be a memorable experience, complete with Disney characters and surprises.
Earlier and current generations have been raised on Disney movies and recognize many of the themes, adventures and references through the Disneyland Resort. It's never a bad idea to refresh your memory before your next trip, though! Which is why we've put together a list of the 29 best Disney movies to watch before going to Disneyland! You'll find our list is broken down into different sections, whether it's an essential choice, movies for the youngest members or those especially for Disney experts. And each movie lists its connection to the park, so you'll know what to look for on your next magical vacation.
The 29 Best Disney Movies to Watch Before Going to Disneyland
Essential Disney Movies to Watch Before Going to Disneyland
Mickey Mouse and the "Fab Five" shorts (1928 - present). Guests need to have a working knowledge of Mickey, Minnie, Donald, Pluto and Goofy – known as the Fab Five! The original Mickey Mouse cartoon premiered in New York in 1928 as Steamboat Willie. It was the third Mickey short to be produced. Plane Crazy and the Gallopin' Gaucho were made before but were released later. For a glimpse into the original movies, including Steamboat Willie, dash into the Main Street Cinema in Disneyland. Your family will love these as Fab Five references can be found everywhere throughout the Disneyland Resort!
Cars (2006). The animated movie is a must-see since Disney California Adventure has an entire Cars Land-themed area. Marty Sklar, one of Walt Disney's original Imagineers, said that he knew that Cars Land was built right when he heard a child say, "Wow! This is where they shot the movie!"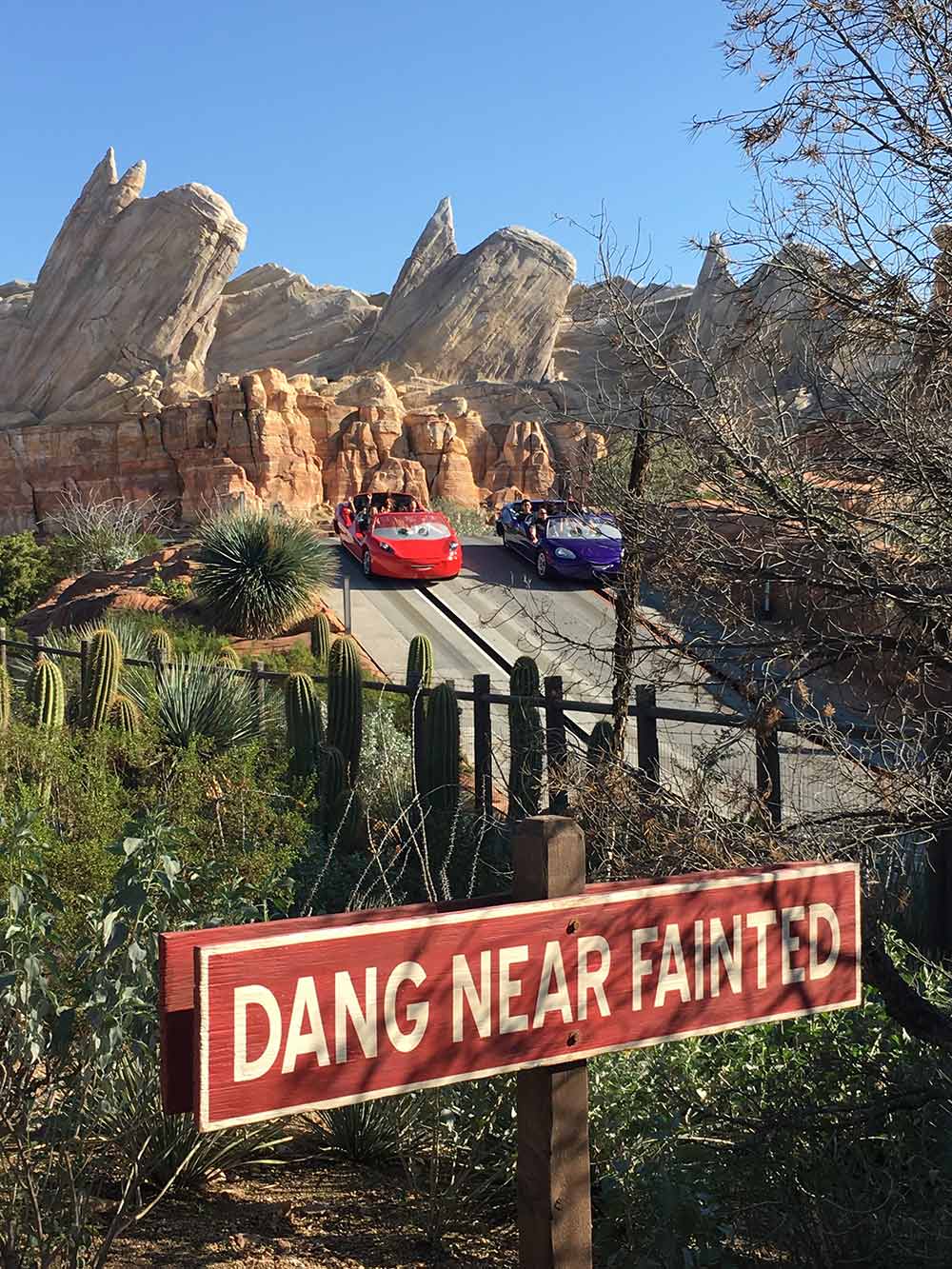 Fantasia (1940). Fantasia is another one of the classic movies to watch before going to Disneyland. You'll likely enjoy the amazing Fantasmic! spectacular even more when you understand the references to Fantasia, like the dancing hippos and neon monkeys.
Sleeping Beauty (1959). This is another must as Sleeping Beauty's Castle is one of the most iconic areas in Disneyland Park. You can even take a tour of the princess' story inside the castle. Maleficent can be found referenced throughout the park as well, especially in a Fantasmic! scene and during Halloween Time.
Pirates of the Caribbean: Curse of the Black Pearl (2003). It's a great idea to picky any of the Pirates of the Caribbean movies to watch before going to Disneyland. The Pirates of the Caribbean ride, Fantasmic! and Pirates Lair on Tom Sawyer's Island all feature connections to these movies. These movies have a few scenes that may be scary for younger audiences, though.
Frozen (2013). You've likely already seen this animated movie plenty of times since it's become so popular! You'll want to re-watch it before heading to Disneyland, though. On top of meeting Frozen friends at meet and greets, you can catch them on the stage at the Hyperion Theater. Frozen: Live at the Hyperion Theater is a one-of-a-kind Broadway-style performance you won't want to miss!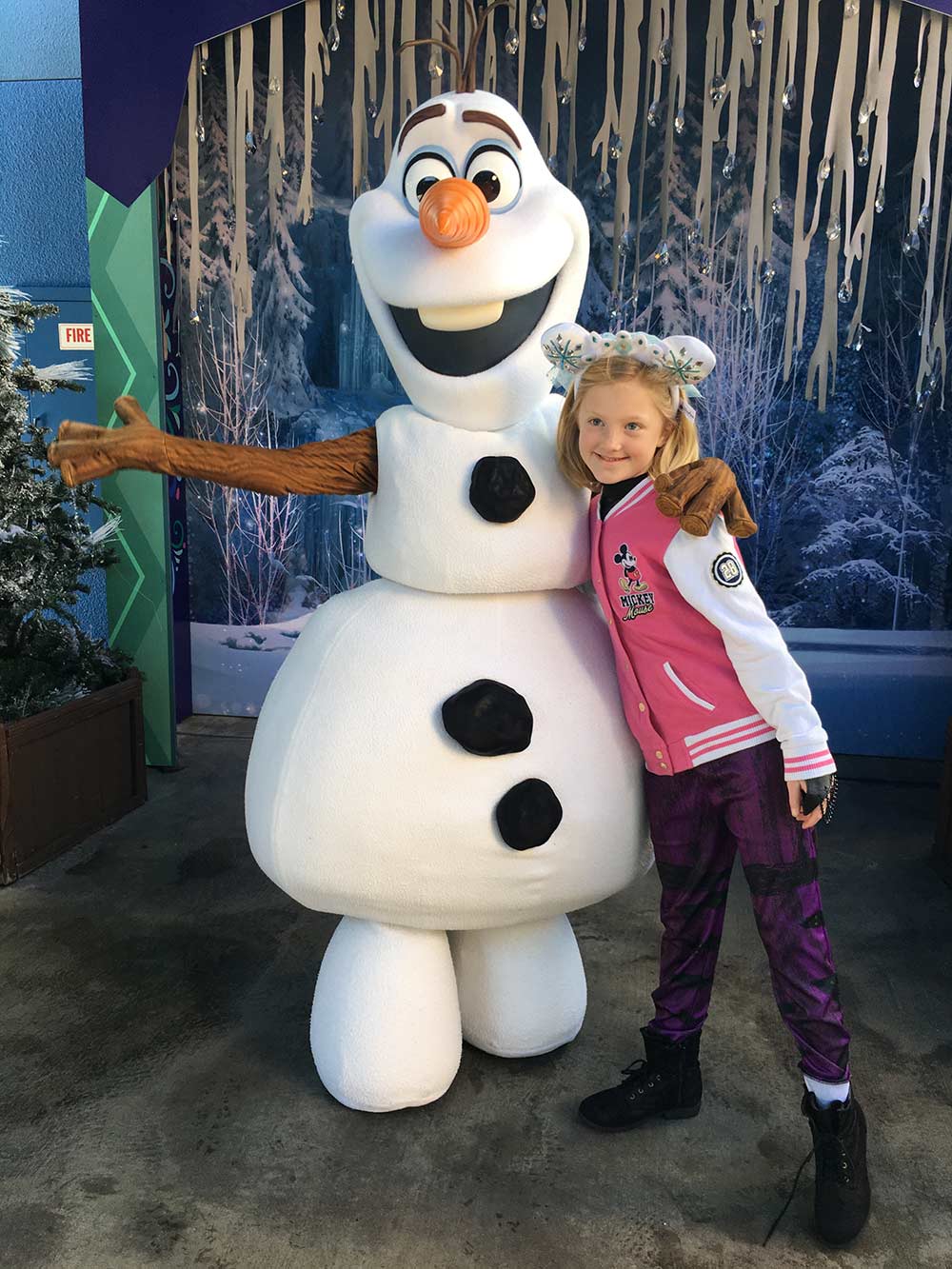 Toy Story (1995). Everyone should have seen Toy Story by now, especially since the movies have continued to be a hit, with a 4th installment coming next year. The classic movie features many park references, including the rides Buzz Lightyear: Astro Blasters and Toy Story Midway Mania!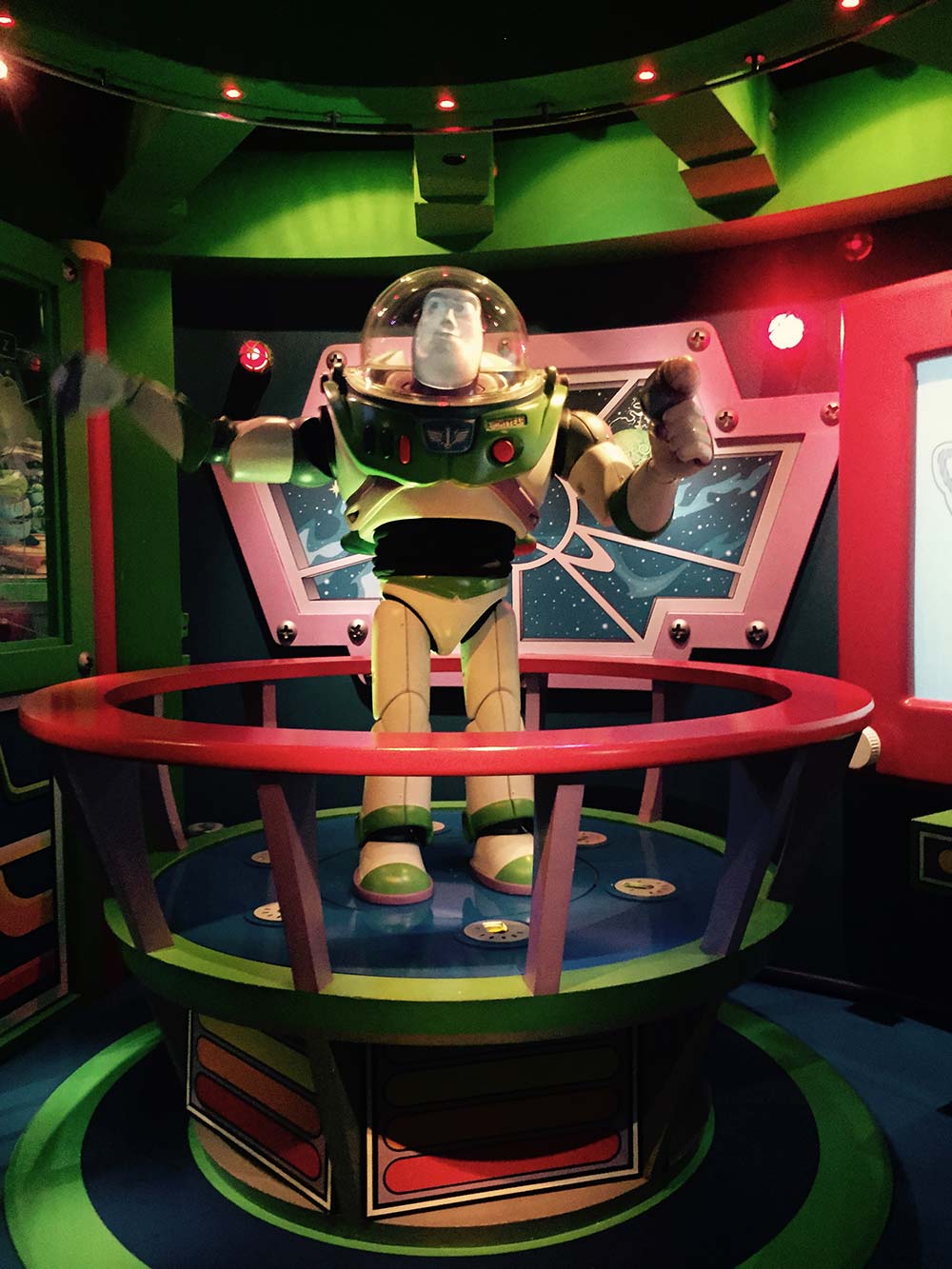 Disney Movies for the Youngest to Watch Before Going to Disneyland
Pinocchio (1940). Another Disney classic, Pinocchio references can be found in Pinocchio's Daring Journey and the Storybook Land Canal Boats. While these rides are great for all ages, some scenes in Pinocchio's Daring Journey could be scary for the littlest ones.
Peter Pan (1953). Peter Pan is probably one of the top movies to watch before going to Disneyland. You'll be able to find Tinkerbell throughout the park as well as ride one of the most popular rides; Peter Pan's Flight. This dark ride is perfect for the whole family, but we suggest heading to it first thing as the queue always fills up fast.
Monsters Inc. (2001). Watch the movie and then join your monster pals at Monsters, Inc. Mike & Sulley to the Rescue ride in Disney California Adventure!
Finding Nemo (2003). On top of Finding Nemo being another early 2000s hit, your family will enjoy connecting the movie to the Finding Nemo Submarine Voyage in Tomorrowland.
The Little Mermaid (1989). Your family can't forget this swimming Disney Princess when picking movies to watch before going to Disneyland. Meet her across the Parks or enjoy her story at the Little Mermaid: Ariel's Undersea Adventure dark ride in Disney California Adventure.
Who Framed Roger Rabbit (1988). Get an up-close look at the characters from Roger Rabbit's Cartoon Spin in ToonTown when you watch Who Framed Roger Rabbit before your next Disney trip.
The Many Adventures of Winnie the Pooh (1977). The whole family will love when you pick out this movie to watch before going to Disneyland. And you'll know the exact story line when you take a spin on the Many Adventures of Winnie the Pooh in Critter Country. Bonus – this ride is also perfect if anyone in your group is celebrating a birthday!
Snow White and the Seven Dwarfs (1937). As the first Disney Princess, Snow White should already be on your list of movies to watch before going to Disneyland. You'll find the characters in the Scary Adventures of Snow White and at the well by Sleeping Beauty's Castle. Look closely for the Evil Queen, whether she's wandering Fantasyland or peeking out the window above the dark ride.
Dumbo (1941). Dumbo is a classic Disney movie, with references found on the Casey Jr. Circus Train and Dumbo the Flying Elephant rides. And keep an eye out for the new live-action version of Dumbo, coming early 2019!
Alice in Wonderland (1951). How can you not choose all of these iconic Disney movies to watch before going to Disneyland? On your trip, make sure to ride the Alice in Wonderland ride, as well as look out for Alice and the Mad Hatter wandering Fantasyland.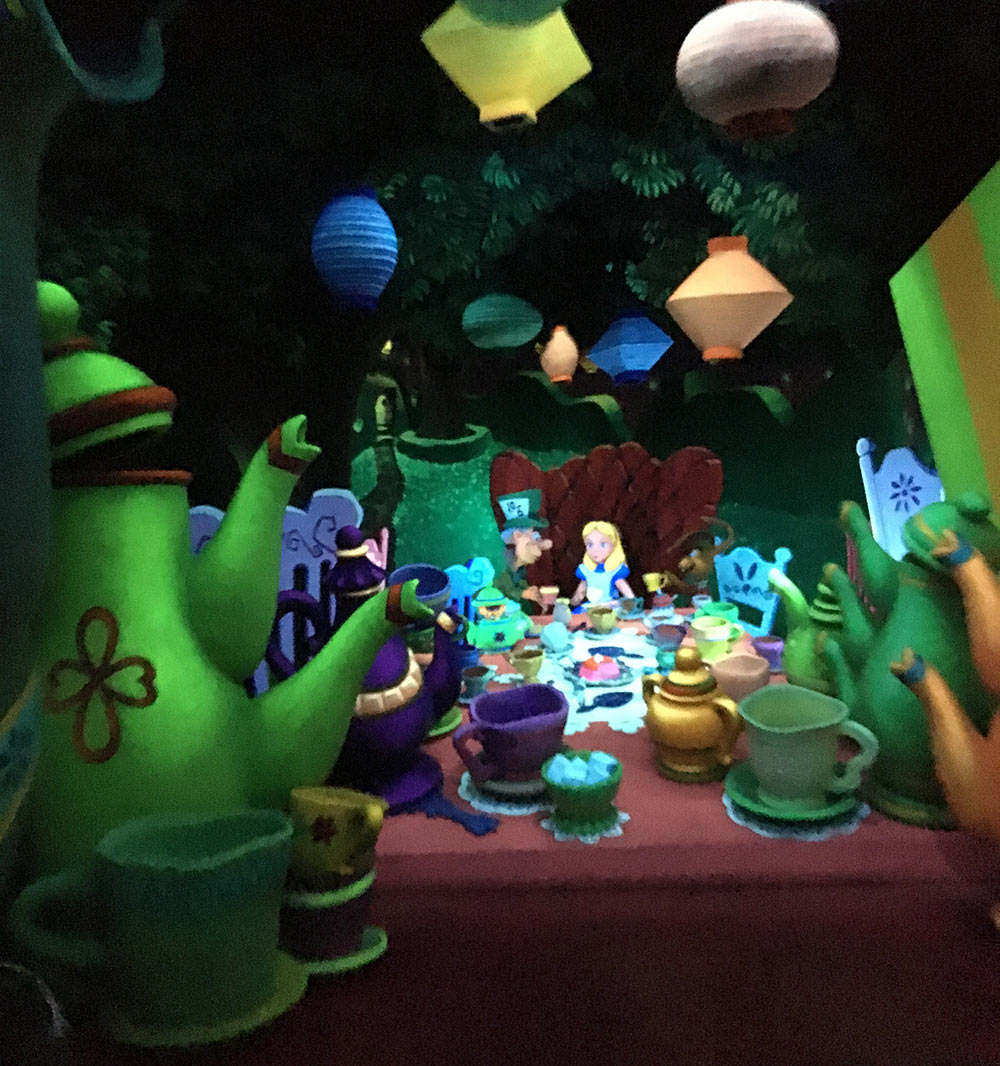 The Adventures of Ichabod and Mr. Toad (1949). After watching this movie, you'll get to live some of the scenes in Mr. Toad's Wild Ride. This experience is especially unique, as Disneyland is the only park to still offer Mr. Toad's ride.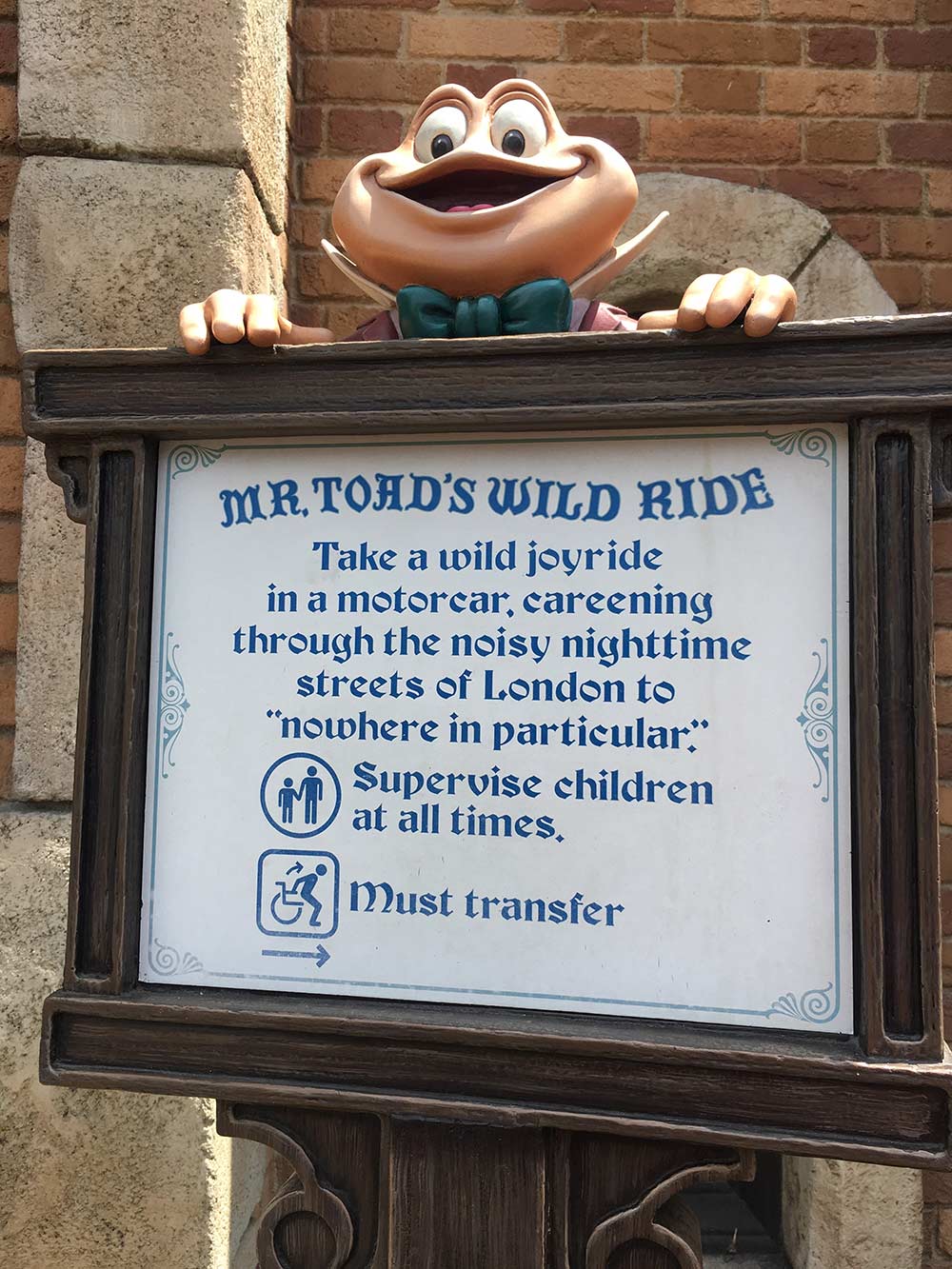 The Nightmare Before Christmas (1993). This is a perfect movie to watch before going to Disneyland if you're visiting during Halloween or the Holidays. The Haunted Mansion transforms into Haunted Mansion Holiday during this time, showcasing Jack Skellington and some of his not-so-scary friends.
Adventurous Disney Movies to Watch Before Going to Disneyland
Raiders of the Lost Ark (1981). This is a great choice of movie to watch before going to Disneyland when your family has adventurers of 46 inches or taller. Why that tall? Because that's how tall you need to be to ride Indiana Jones and the Temple of the Forbidden Eye! Look close at the large truck and ore car at the entrance to the attraction. They are actually film props from the series. The rods on both sides of the truck's bumper hold a golf ball looking globe, which were used as markers for stunt men to choreograph the amazing truck chase stunts.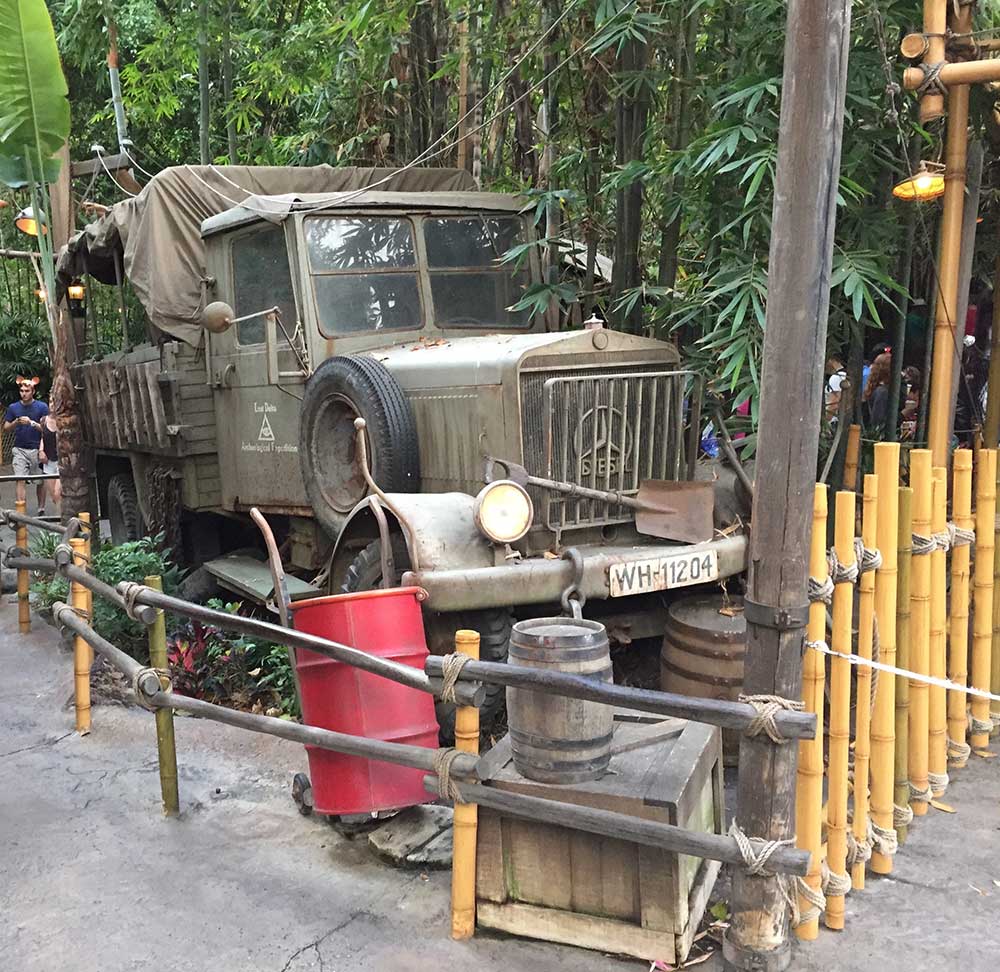 Guardians of the Galaxy (2014). Once you've watched this superhero spectacular, you'll be ready to take on Guardians of the Galaxy – Mission: BREAKOUT! in Disney California Adventure. You'll find movie props and even past Disney attraction props throughout the Collector's warehouse, too.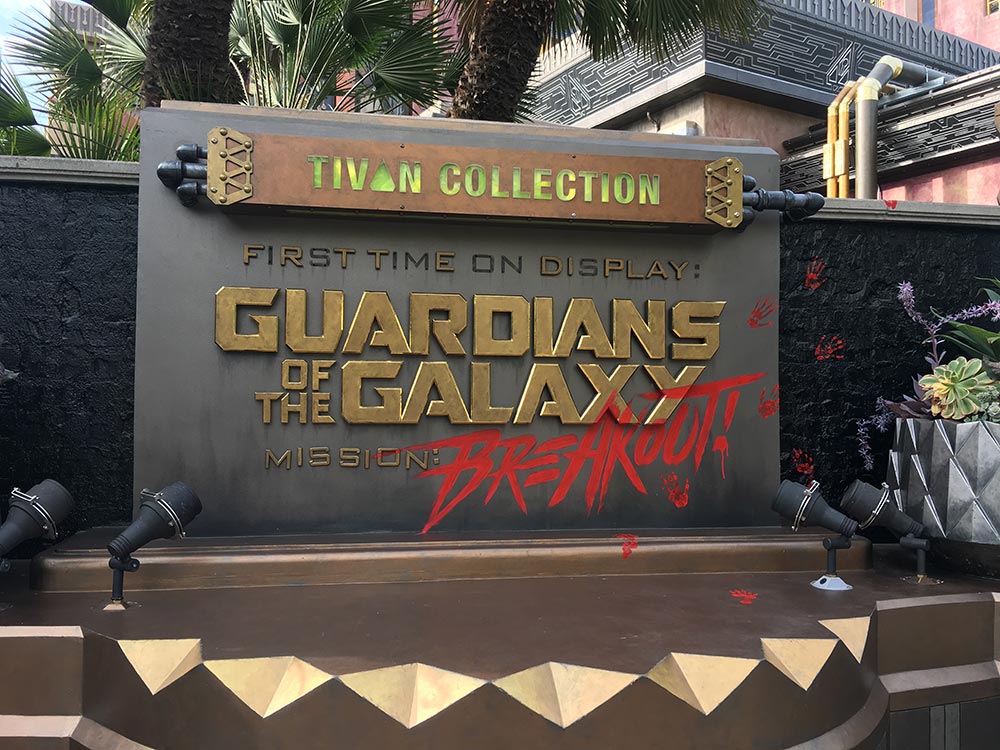 Star Wars (1977 – present). You can't go wrong with choosing the Star Wars franchise as movies to watch before going to Disneyland. The obvious connection is the amazing land, Star Wars: Galaxy's Edge, coming in 2019. But you can also find Star Wars references at the park now, in Star Tours, Star Wars Launch Bay and character meet and greets.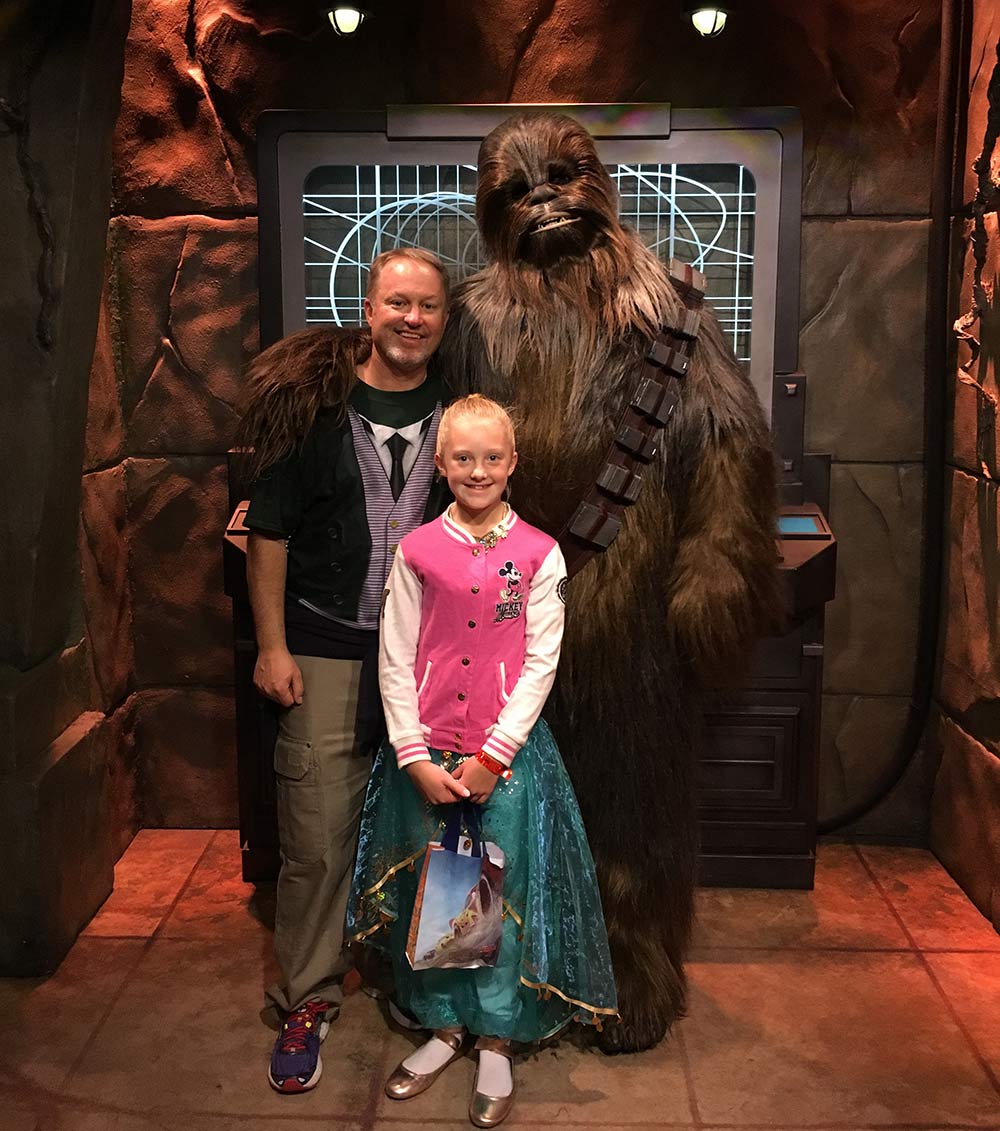 The Incredibles (2004) and Incredibles 2 (2018). Not only did The Incredibles just get a new movie, but those movies helped influence the new Pixar Pier in Disney California Adventure Park. After watching these family flicks, head to the Incredicoaster and meet with some of your favorite super heroes at Pixar Pier.
Expert Disney Movies to Watch Before Going to Disneyland
Swiss Family Robinson (1960) and Tarzan (1999). You'll find influences from both of these movies at Tarzan's Treehouse. It was Swiss Family Robinson's Treehouse before it became Tarzan's and now offers a mix of memorabilia from both movies. Fun fact, the tree has its own Latin name: Disneyodendron semperflorens grandis.
Third Man on the Mountain (1955). Experts will want to choose this movie to watch before going to Disneyland if they love the Matterhorn. Walt Disney filmed in Switzerland and fell in love with the Matterhorn, which led to the Matterhorn Bobsleds. The attraction opened in 1959, creating the birth of the E-ticket ride at Disneyland. Did you know that the Matterhorn is a replica of the original at 1/100th scale, with the original mountain being 14,700 feet and Disneyland's being 147 feet?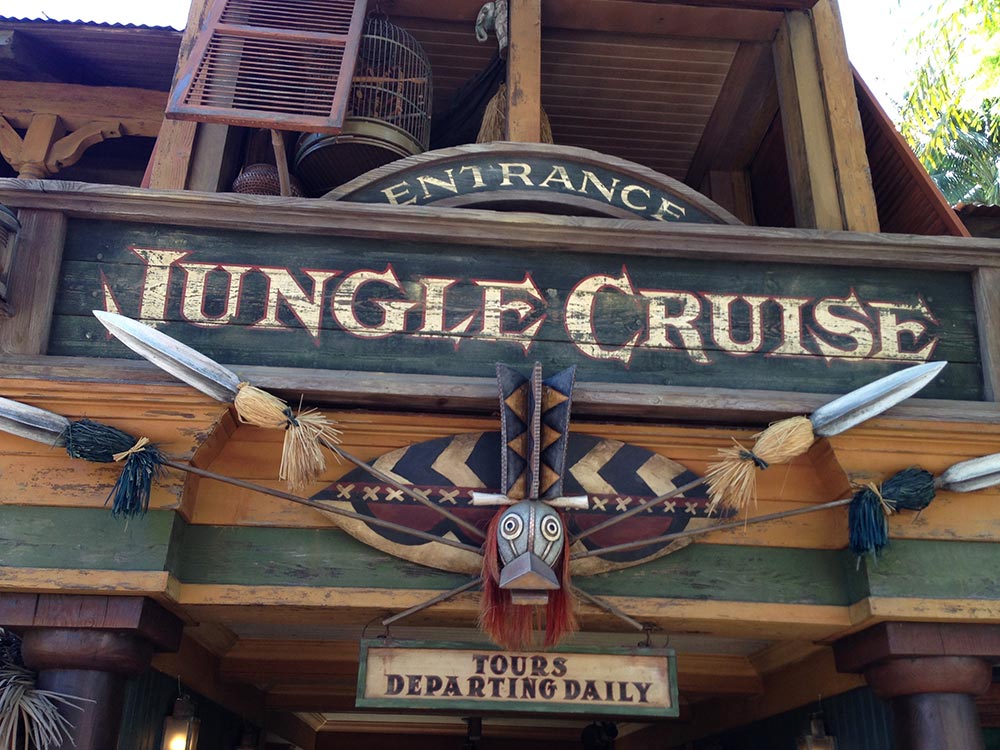 The African Queen (1951). This picture starred Humphrey Bogart and Katharine Hepburn. Harper Goff, the designer for the Jungle Cruise, used the film as inspiration for the ride vehicles and scenes. It may be a bit harder to find, but it's worth it if you want to see the original inspiration for the Jungle Cruise attraction.
20,000 Leagues Under the Sea (1954). Before the Submarine Voyage ride was themed around Finding Nemo, it took most of its inspiration from this movie classic. You can still find Captain Nemo's organ in the dining room scene of the Haunted Mansion.
Disney expert movie tip: On your next trip to Southern California, make reservations to watch a Disney film at the El Capitan Theatre in Hollywood. It is a classic Tinseltown experience and the location of many of Disney's film premieres. Many times, there is a surprise during each film, like the playing of the classic Wurlitzer organ, an appearance of a movie's cast or a 4D experience. During Halloween Time, the theatre plays a 4D version of the Nightmare Before Christmas and it snows in the theatre!
Hopefully our list of movies to watch before going to Disneyland has you even more excited for your upcoming trip. It's also a great reference if you're planning a Disney movie night or movie weekend! The movies are some of the best and make for a great way to incorporate more Disney into your life.
If you're ready to book your Disneyland trip, let Get Away Today help! We'll make sure to create the best vacation for you, planning everything from tickets and hotel to helping with expert tips and suggestions. You can book any of our affordable Disneyland packages online or give our agents a call at 855-GET-AWAY. We can't wait to help you book your next magical vacation!