"We had so much fun! Thank you for your help in making this a dream vacation. Our outfits were a great success...we had so many compliments. We can't wait to book our next Disney Cruise. We will be giving you a call...ps let me know of any specials...lol
Again, thank you from the bottom of my heart. Enjoy the pictures.
-Susan F."
We feel like we should preface these incredible photos with the fact that a lot of families take a Disney Cruise together. What a lot of families don't do is have someone in their family that custom makes coordinating outfits for their theme nights and days on the ship. We are in awe of Susan's talent and have dubbed their family the Best Dressed Guests on the Disney Fantasy. What a great way to make a Disney Cruise even better!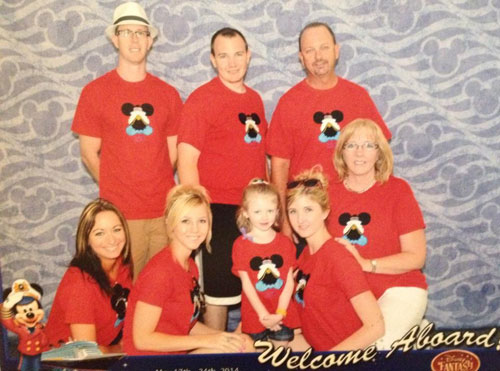 What shows that this family is excited to be aboard the Disney Fantasy more than matching T-shirts featuring artwork with the ship transformed into Mickey?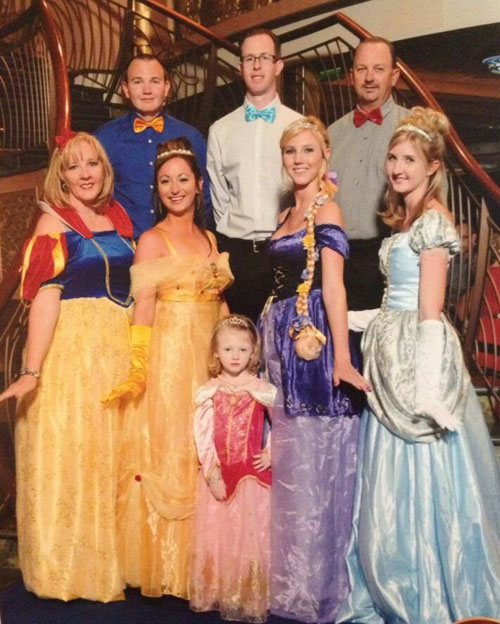 These princesses and their princes are clearly ready for the Prince and Princess theme night. They're also perfectly appropriate for the Captain's Gala!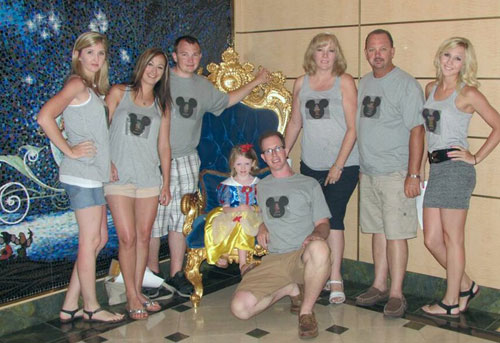 We loved their cool and casual Mickey attire.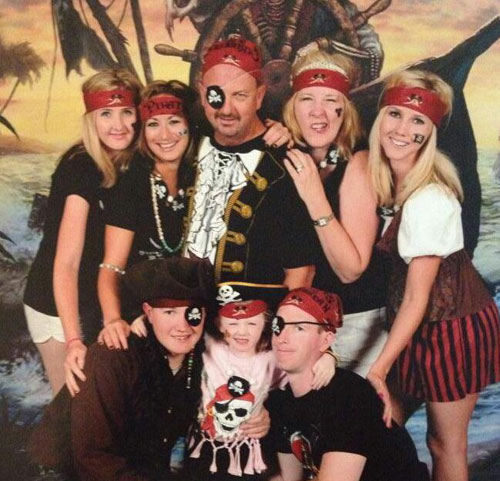 One of the most popular nights aboard the Disney Fantasy is the Pirates IN the Caribbean party that begins with a pirate-y dinner followed by a deck park and concludes with incredible fireworks at sea. These folks "arrrggh" ready!
Whether you have a fun group with matching outfits or not, we'd love to help you plan the perfect Disney Cruise! Our cruise experts will help you find the best deal on your ideal ship and itinerary to make sure your cruise is a magical and memorable as possible. We can't wait to answer your questions and welcome you aboard!
Call our Disney Cruise Specialists at 877-510-2929