UPDATED JANUARY 2019 Mickey's Halloween Party in Disneyland is one frightfully fun time. You won't want to miss one spook-tacular detail! Which is why we've put together all our favorite tips for Mickey's Halloween Party, sure to make it your best Halloween bash yet.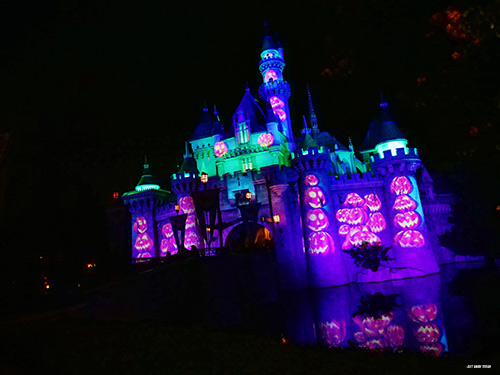 Halloween Time at Disneyland is a fun time for the whole family, with not-so-spooky decor, thrilling ride overlays and delicious treats. One of the best parts is Mickey's Halloween Party, a separate ticketed event that includes exclusive entertainment, trick-or-treating and more.
To help you make the most out of your Halloween Party night, we've put together a YouTube video of our best tips for Mickey's Halloween Party. You can watch the video below:
Thanks for watching! Doesn't Mickey's Halloween Party look like an amazing time? We know our tips will help you feel like a pro as you navigate the Halloween Party for your first or thirteenth time. Just make sure to remember these important tips for Mickey's Halloween Party:
Get your tickets early.
The tickets for Mickey's Halloween Party typically go on sale in July, with some dates (like Halloween night or Friday the 13th) beginning to sell out by August. This year's tickets are already sold out, but you can check out
13 things to do if you don't have Mickey's Halloween Party tickets
to make sure you still have a spooky time. Or, you can start planning your 2018 Halloween vacation now to be ready for next year's sale!
Look the part. This may be one of our favorite tips for Mickey's Halloween Party. Since the party is the only time that both kids and adults can be in costume in Disneyland, people go all out. It's always fun to see what people have come up with on party nights! Disneyland does have costume guidelines, so make sure to check them out before you go. Don't forget to browse through our costume tutorials for a few ideas either:
Get to the park early. Your party ticket gets you into both Disneyland and Disney California Adventure Park three hours before the party starts. Make the most of the party by utilizing that extra time. This is the first year that Disney California Adventure has been included in the party ticket admission, so you may want to use those few hours trying out the new Guardians of the Galaxy ride. Keep in mind that the actual party is still held at Disneyland and it's a great idea to be in Disneyland at least 30 minutes prior to the official party start time.
Enjoy the exclusive entertainment. Only those at the Halloween Party get to enjoy the Frightfully Fun Parade and Halloween Screams Fireworks. If you don't want to waste valuable time by staking out a spot, you can make a reservation for the Blue Bayou Dining Package. The package includes a delicious meal and premium viewing spot for the night's show. Our tips for Mickey's Halloween Party include making your reservation for the earlier parade time, as you'll be able to stay in your viewing spot for the fireworks show right after as well.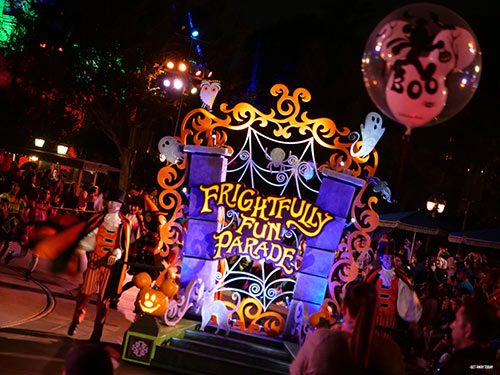 Stop for photos. Your Mickey's Halloween Party tickets includes all Disney PhotoPass downloads of pictures taken during the party. This is the first year they've included this perk, so you'll want to use it as much as you can. Stop for pictures with the Disney villains and make sure to make a funny face for on-ride photos like Space Mountain: Ghost Galaxy.
Be prepared....for lots of candy. If you're planning on trick-or-treating, prepare yourself for a ton of candy. There are healthy options, like crackers and carrots, as well. Either way, you are given a bag at the party, but you may want to bring an extra. Just remember that you'll be carrying it around with you, so you may not want to get it filled too full.
Enjoy! Mickey's Halloween Party is a special celebration that lets you feel like a VIP at a private event. Take advantage of it and just enjoy everything like the grim, grinning ghosts do.
What are your tips for Mickey's Halloween Party? Share them with us below.
It's not too early to start planning for next year's Mickey's Halloween Party! Especially since you can lock in your Disneyland vacation for only $175 down with our Layaway Plans. Book online or give our travel experts a call at 855-GET-AWAY. Whatever you do, just make sure to remember these tips for Mickey's Halloween Party for next year.

Check out these other ghoulishly delightful articles: