Summer vacation will be here before we know it and that means it's time to start booking your Disneyland vacation. While things may be heating up at the Disneyland Resort, you don't have to! We've put together our best ways to keep cool this summer at one of the hottest vacation destinations for families: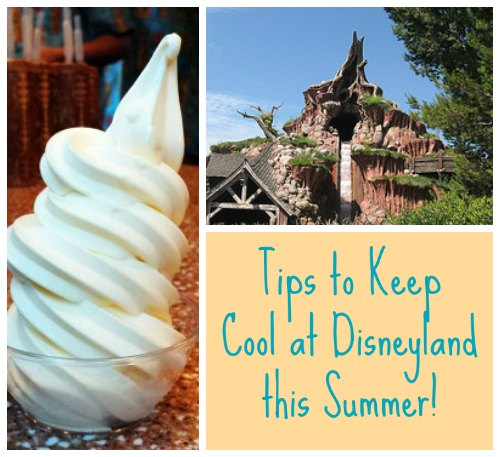 First, we always recommend that you
stay at one of the Disneyland Resort Hotels
. You get early entry every day of your stay into Disneyland or Disney California Adventure Park so you beat the crowds and the heat! Plus, it's so easy to hop over to your hotel for a midday swim without leaving the magic. The Disney hotels have the BEST swimming pools and they all have water slides and life vests. The Disneyland Hotel has a Monorail swimming pool, Disney's Paradise Pier has a great boardwalk themed pool and Disney's Grand Californian has three gorgeous redwood/nature themed pools.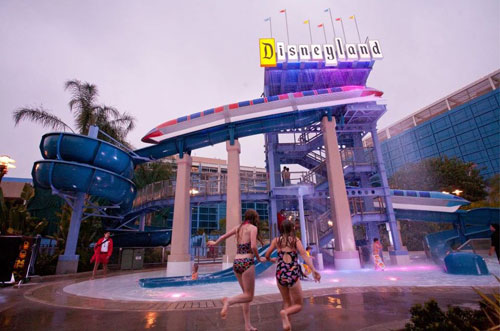 Image Credit: Disney Travel Professionals ©Disney

Second, be sure to catch the shows and even better,
watch the shows with air conditioning.
Some of the coolest in-door shows are:
• Aladdin – A Musical Spectacular (almost 40 minutes long in an air conditioned building)
• Playhouse Disney - perfect for younger kids
• Turtle Talk with Crush (and everything else in the Animation Building)
• Enchanted Tiki Room
• It's Tough to be a Bug
• Muppet Vision 3D
Next, get wet!
Sometimes all you need is a little splash to cool down. Splash Mountain and Grizzly River Rapids are both sure ways to cool down quickly. Grab a FASTPASS for these attractions in the late morning so you can use them and ride during the heat of the day. Kids also love the splash area tucked away in "bug's land." It is so cute and a great place for small kids to play.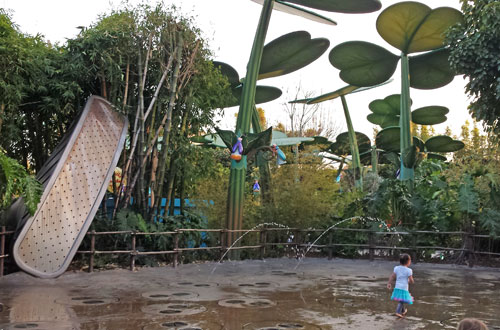 Of course Disney thinks of everything, so many of their rides are designed to keep guests out of the elements year round. Some of my favorite
attractions that have mostly indoor air-conditioned queues or are longer rides
are:
• Pirates of the Caribbean
• Haunted Mansion Holiday
• Soarin' Over California
• "it's a small world"
• Innovations (meet Captain America and Thor)
• Indiana Jones Adventure
• Animation Building - this is a true hidden treasure where you can lend your voice to Disney movies in Ursula's Grotto, find out which Disney character you're most like in the Beast's Library, and so much more. It's hours of cool fun.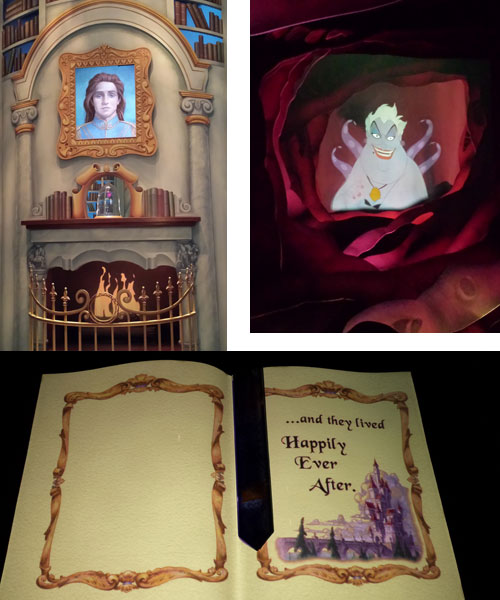 There are so many yummy
cool treats at the Disneyland Resort. We compiled our top 20 here
, but a few of my favorites are the Dole Pineapple Whips by the Tiki Room in Disneyland, the Mint Juleps from the French Market in New Orleans Square and the Apple Freezes in Cars Land.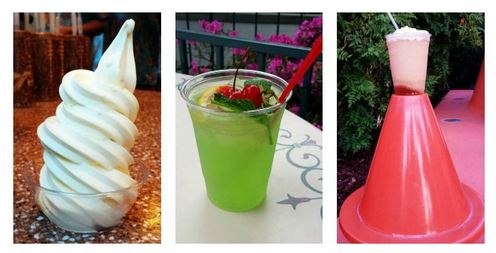 And finally,
don't miss the parks at night.
One huge perk of visiting Disneyland during the summer is that they have extended hours and more show times. World of Color, Fantasmic! and the fireworks display can show multiple times a night during busier times and are all incredible shows. The later shows normally have fewer crowds, so if you can plan a midday nap when it's hotter, you may want to consider a later show. In fact, the later shows are so cool that some nights you may even need a light jacket!
Of course, you'll also want to be sure to hydrate, hydrate, hydrate. Dress for the weather and bring plenty of sunscreen. But most of all, enjoy your summer vacation!
The only cooler than staying cool at the Disneyland Resort is getting a hot deal! Check out our 3rd, 4th and 5th night free specials and exclusive deals like free breakfast, free parking, and waived resort fees. Our best offers will go quickly, so you'll want to book as soon as possible. Book online or call our Disney Experts at 855-GET-AWAY.