Our staff spent the last week and a half playing and exploring all of the things to do in Southern California. As part of our annual FAM (short for familiarization) trip, we visit our top hotels and attractions to give you first hand experience. It wasn't easy, but we've put together a list of our top 10 things to do in Southern California.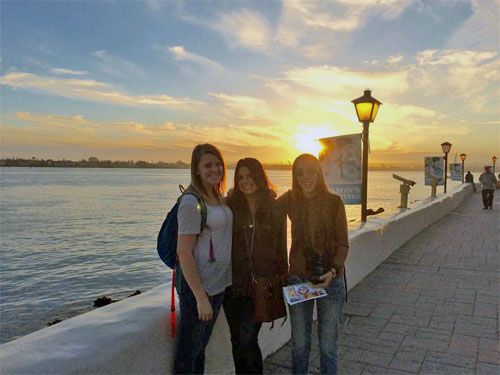 There's never a bad time to call Get Away Today, but one of the best times is right after a FAM Trip. Our agents spent nine full days from San Diego to L.A. having a great time. In nine days we visited nearly 100 hotels and some of the most popular attractions in the area. We get to see and do so much, and our favorite thing is to talk about it all with our guests when everything is fresh in our minds. We also love to share what we learned here on our blog. After our trip, here are our staff's top 10 things to do in Southern California in the order that we experienced them:
1. The Beach: Of all the things to do in Southern California, the beach is a must. No matter where you stay in the area, you're only minutes from a beach. San Diego alone has over 70 miles of beautiful beaches and we got to enjoy quite a few of them. We love Mission Beach and Pacific Beach in San Diego. If you're looking for a beach hotel in San Diego, we highly recommend the Catamaran Resort Hotel or the Pacific Beach Terrace Hotel. If you want to stay more north, we also had the treat of staying at the Hyatt Regency Huntington Beach in Orange County. If you want a true beach vacation, it's a fantastic choice and the only hotel in the area with pedestrian access to the beach.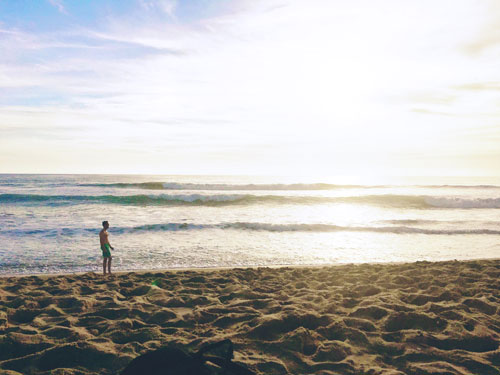 2. SeaWorld San Diego: Back down south in San Diego, we got to make a splash at SeaWorld San Diego. No trip to San Diego is complete without a visit to this park. We were lucky enough to get a behind the scenes tour and get a sneak peek of Ocean Explorer. This attraction is set to open next year and features the amazing octupus. We are so excited for families to be able to see this for themselves.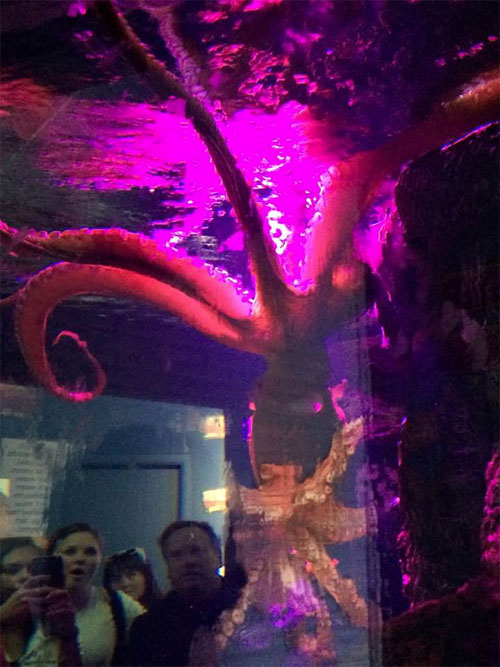 3. San Diego Zoo: There's a reason why this zoo is world famous. We loved being able to celebrate the Zoo's 100th Anniversary and explore its 100 acres. Not only is it home to nearly 4,000 rare and endagered animals, it's one of a handful of zoos world wide where you can see giant pandas. We highly recommend taking the bus tour to get acquainted with the zoo and its exhibits. Also, be sure to ride the Skyfari for awesome aerial views of the zoo and surrounding Balboa Park.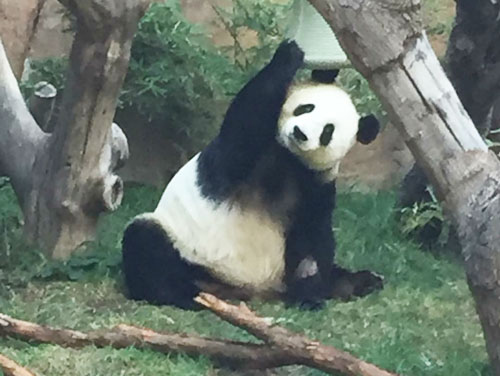 4. USS Midway: We were so lucky to get to visit the USS Midway during our FAM Trip. Not only does this make our top 10 list of things to do in Southern California, it was recently voted the #1 thing to do in San Diego. It's also the #1 rated musuem in San Diego. When you visit this piece of living history, it's easy to see why. Live docents bring the history to life. There are also interactive exhibits and self guided audio tours for adults and kids alike.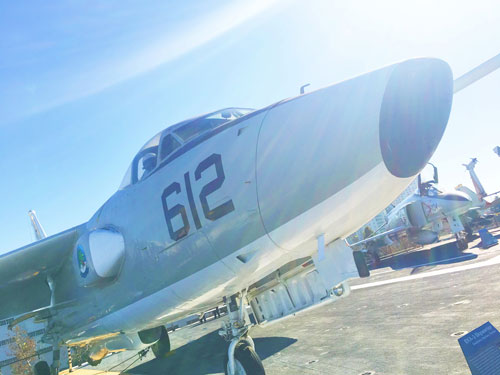 5. LEGOLAND: You know what they say... everything really IS awesome at LEGOLAND. Although the park is geared mainly towards kids ages 2 - 10, there is so much for any age that make it worthy of our top things to do in Southern California list. Adults and kids will be amazed by the intricate Miniland USA and Star Wars recreations. Our staff loved the new Ninjago Land and The LEGO Movie 4D A New Adventure. Also, our staff got to stay overnight at the LEGOLAND Hotel, which we highly recommend as well.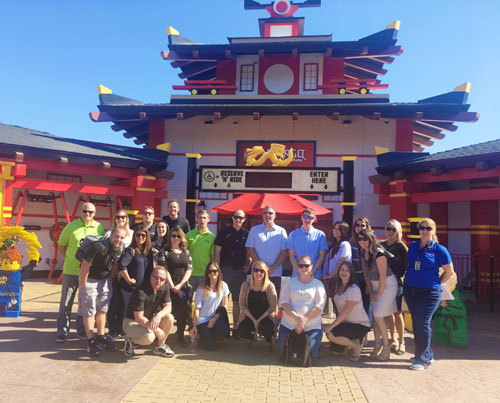 6. Knott's Berry Farm: Visiting America's First Theme Park definitely makes our list of top things to do in Southern California. There's something for everyone with hardcore rollercoasters for adrenaline junkies, Campy Snoopy with age appropriate attractions for little kids, and plenty of family friendly rides for everyone to enjoy together. It's also worth noting that their Boysenberry Pie and fried chicken from Mrs. Knott's Restaurant could warrant their own spot on our list, because it is so good.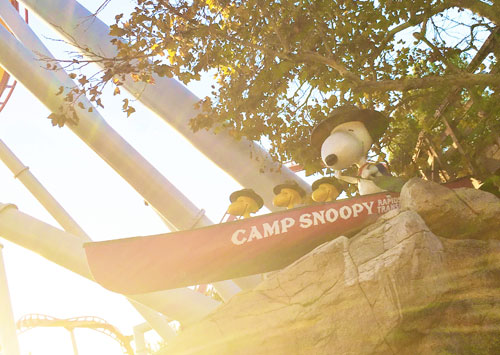 7. Medieval Times: If you're looking for a completely immersive and unique experience, we suggest Medieval Times. Not only will you be treated to a delicious four course feast, you'll eat it with your hands while watching knights, horses and more. It's positively, well, medieval.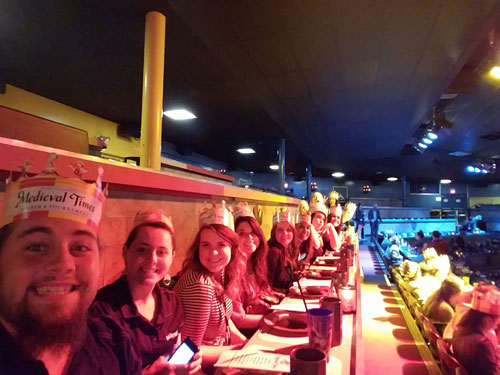 8. Disneyland: Of course you know that Disneyland had to be on our list of top things to do in Southern California. We were lucky enough to be there over the official kick-off of the holidays, which meant we were the first to see the Chirstmas Fantasy Parade and Believe... in Holiday Magic fireworks. They were unbelievable. We also got to ride Hyperspace Mountain, the Jingle Cruise and "it's a small world" holiday (only available during the holidays), Haunted Mansion Holiday, Pirates of the Caribbean, Indiana Jones and so much more. It really is the Happiest Place on Earth, even when it's the Merriest Place on Earth.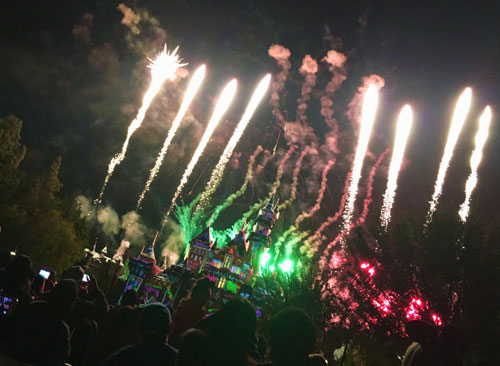 9. Disney California Adventure Park: Although very much part of the Disneyland Resort, Disney California Adventure Park is its own park and deserves its very on spot on our top 10 things to do in Southern California list. Here we adored the new Soarin' Around the World attraction, the new Frozen - Live at the Hyperion show and World of Color. If that was all that was there, it would be worth admission alone! Of course it's not all that's there, with California Screamin', all of the attractions in Cars Land, The Little Mermaid and so much more! Plus, if you get there before January 2nd, be sure to ride the Twilight Zone Tower of Terror one last time before it closes forever.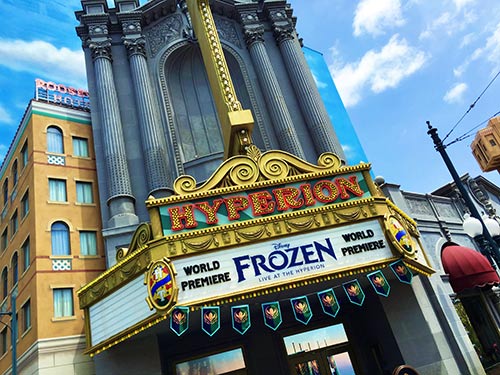 10. Universal Studios Hollywood: The final of our must do things to do in Southern California list is Unviersal Studios Hollywood, located about 45 minutes north of the Disneyland Resort. Our staff was most excited to explore the new Wizarding World of Harry Potter which did not disappoint. Be sure to grab a Butterbeer (regular, frozen or warm) and enjoy sipping it with incredible views of Hogwarts. We also loved getting soaked on Jurassic Park - The Ride, getting scared to death in the new AMC's The Walking Dead attraction and riding the famous Studio Tour. It was the perfect way to end our 2016 FAM Trip.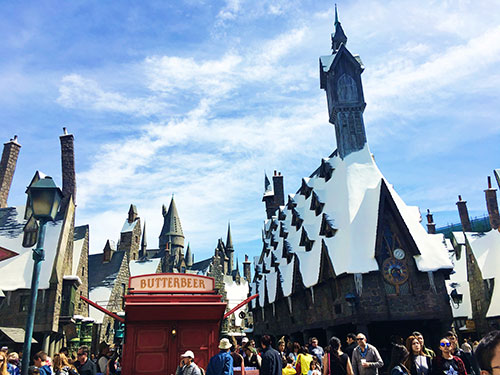 Keep in mind that the order of our top 10 things to do in Southern California is based on the order of when we visited the attractions. It would have been much too difficult to actually rank them in order of our favorites. It's like picking a favorite child! We just love them all for such different reasons.
If you're planning a vacation, let our experts help. We know all of the fun things to do in Southern California, the best places to stay and how to get the best deal on it all! We can even help you determine what will be best for your family based on your preferences, children's ages and more. You can book any of our vacation packages online, or call our agents at 855-GET-AWAY.

Check out these other great articles: