UPDATED JANUARY 2019 San Diego is always a great destination for families, but we particularly like visiting in the fall. We've gathered everything happening from now through mid-November to show you why your family should visit San Diego this fall.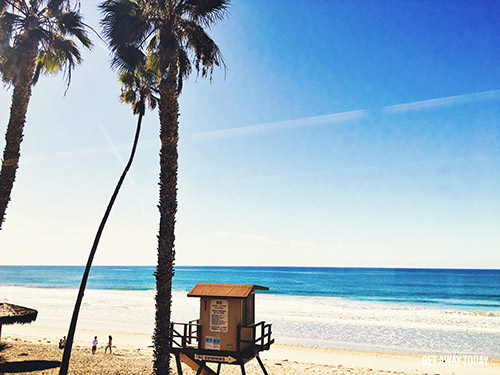 Fall is upon us, with cooler weather and spooky fun around every corner. The season is also perfect for travel, especially to warm climates like San Diego. Sandy beaches and thrilling attractions are only a few of the reasons your family will love to visit San Diego this fall. We've gathered everything from festivals and art shows, to tours and events that will have you ready to pack your bags and visit the sunny county between now and mid-November.
17 Things to do in San Diego This Fall
San Diego Restaurant Week, September 24th – October 1st.
The 13th Annual San Diego Restaurant Week is happening right now, with feasts being served at over 180 restaurants for the event. Foodies will love this week since they can score delicious cuisine for anywhere from $10 - $50 per person, depending on location and meal type. With so many restaurants participating across the county, you're sure to find a meal that you love.
Art San Diego Contemporary Art Show, September 28th – October 1st.
If you love art and are vacationing in San Diego this weekend, you won't want to miss the Art San Diego Contemporary Art Show. The event is held at the Del Mar Fairgrounds and features more than 60 international galleries. On top of the beautiful works, you'll be able to attend art labs, talks and programs. The cultural event is one of the most-attended each year and is an exciting reason to visit San Diego this fall.
San Diego International Film Festival, October 4th – 8th.
Film buffs have likely had this event on their radar for some time now. The San Diego International Film Festival is always popular as it showcases world premieres, documentaries and shorts. You'll have the chance to see never-before-seen films (many of which go on to win major awards) and rub elbows with the up-and-coming stars of the film industry. If you're planning on attending, make sure to purchase your tickets in advance. The star-studded weekend often runs out of seats for certain panels and showings.
Fashion Week San Diego 2017, October 4th – 8th.
If you have a passion for fashion, you'll want to be in Downtown San Diego during the 2017 Fashion Week. You'll be able to see the debut of high-end fashion designs on the runways and have the chance to meet the designers and models during each night's entertainment and afterparty. The event sells out every year, so make sure to get your tickets in advance if this is a priority for your trip to San Diego this fall.
Annual Polish Festival, October 6th – 8th.
Whether your ancestry involves Polish culture or not, you'll want to visit the Annual Polish Festival in San Diego this fall. The celebration takes place in Pacific Beach and focuses on Polish heritage and hospitality. You'll enjoy folk dance performances, traditional music, delicious food and unique souvenirs during the event. The Polish Festival is always a fun way to spend a day in the sunny bay!
Fleet Week 2017, October 11th – 17th.
Fleet Week will be celebrating its 82nd anniversary this year throughout San Diego County. The week focuses on honoring and celebrating the men and women of the U.S. military, by hosting events, tours and entertainment. It also allows the community to interact with the military in ways they may not have been able to before. Most of the events are free and open to the public, while a few are reserved for those enlisted. Fleet Week is perfect to add on to your vacation to San Diego this fall for some educational fun.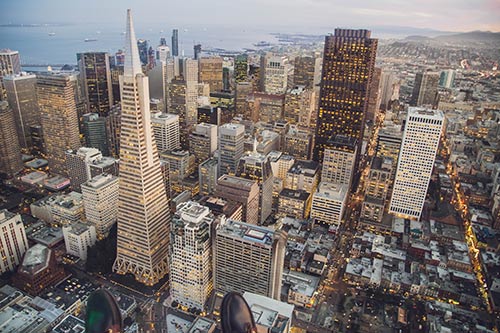 Old Town's Fall Festival, October 14th.
Kick off the fall season with the Fall Festival at Old Town San Diego State Historic Park. This family-friendly event will feature decorations, games, crafts and entertainment. You can even improve your carving abilities with the free pumpkin-carving demonstration. Old Town's Fall Festival is always fun for everyone, with decorations and activities like pumpkin painting and corn shucking. If you're in San Diego on October 14th, make sure you stop by to enjoy the fall festivities.
Pumpkin Express, October 14th – 29th.
Celebrate Halloween and all things fall at the Pumpkin Express in San Diego this fall. The Pacific Southwest Railway Museum Association hosts the event each year, complete with a scenic train ride and frightful fun. After a ride across the San Diego and Arizona Railway, your family will get to decorate pumpkins from the pumpkin patch and walk through a "haunted" train. The Pumpkin Express is sure to be spooky fun for the entire family.
Extreme Sailing Series San Diego, October 19th – 22nd.
For those who enjoy extreme sports, the Extreme Sailing Series in San Diego this fall is a must. You'll be able to watch Act 7 of the racing series from Harbor Island, only a few minutes from Downtown San Diego. This is the first part of the series held in the Americas and is sure to be a thrilling event as you watch the teams race across the blue waters.
San Diego Kids Expo & Fair, October 21st – 22nd.
Families with little ones will find the San Diego Kids Expo & Fair to be a great time. The fair will be held at the Del Mar Fairgrounds in San Diego this fall, with over 150 vendors. Families will be able to participate in demonstrations, dance to live music and play all day. There's no way your kids will be able to say, "I'm bored!" at this fair.
Haunted Houses, now – October 31st.
If you prefer the scary factor of Halloween, you won't be disappointed by visiting San Diego this fall. The county is home to several terrifying haunted houses that will leave you screaming. A few of the top-rated houses include the Scream Zone at the Del Mar Fairgrounds, Haunted Hotel in Gaslamp Quarter and Savage House in Mission Valley. Just remember that these haunted establishments are meant to terrify, so they may not be best for your kids (or you).
Kids Free in San Diego, October 1st – 31st.
During the entire month of October, kids can get in free per paying adult at many of the attractions. We think not having to pay for your little ones is one of the best reasons to visit San Diego this fall. Attractions that are participating in Kids Free in San Diego include:
Legoland California - You can even upgrade your ticket, for only $25 at the park, to include the awesome Brick-or-Treat Party every Saturday in October.
SeaWorld San Diego - Enjoy the Halloween Spooktacular, where not-so-spooky entertainment and trick-or-treating is included at no extra charge.
Belmont Park - The park becomes Boomont Park during weekends in October, with free and inexpensive activities for families of all ages.
San Diego Zoo - If you're visiting during October 27th, 28th or 29th, take time to enjoy the HalGLOWeen event. You'll be able to boogie with your family all night long and enjoy some exclusive entertainment for no additional cost.
San Diego Zoo Safari Park - For the best Halloween ever, consider adding on the Creepy Camp Safari. The overnight campout, complete with frightful fun, will take place on October 27th. Make sure to make your reservations in advance with the Safari Park directly.
And more!
For more information, read our article detailing every park offering Kids Free in San Diego this fall.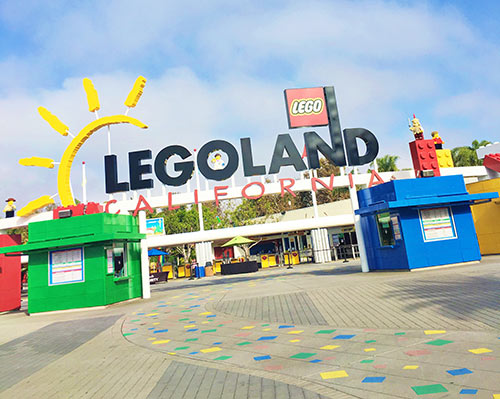 2017 Breeders' Cup World Championships, November 3rd – 4th.
This fall, the Breeders' Cup World Championships will be held at Del Mar in San Diego. Spectators will be able to watch the finest horses as they race against each other. It's not just racing, though. The Breeders' Cup will also include live music, entertainment and the option for enhanced experiences like trackside dining and premium seating. Horse enthusiasts are sure to enjoy the championships in San Diego this fall.
San Diego Beer Week, November 3rd – 12th.
For avid brewers, the San Diego Beer Week can't be missed. The 10-day celebration focuses on local breweries and inspiring growth in the brewing culture. Over 500 brewery sponsored events will occur throughout the county, before ending at the Beer Garden at The Lodge at Terry Pines on November 12th. If you enjoy San Diego beer, you'll want to make sure you stop by at least one of the events.
How the Grinch Stole Christmas Production, November 4th – December 24th.
While fall may have barely begun, we know many of you have already been itching to put your Santa hats on and holiday decorations out. Don't fret - you'll be able to celebrate that holiday spirit early if you visit San Diego this fall. Starting November 4th, the Old Globe Theatre in Downtown San Diego will be showing its How the Grinch Stole Christmas! production. The whimsical musical is returning to San Diego for its 20th year and is sure to be a family-favorite for Christmas and Dr. Seuss enthusiasts alike.
2017 Carlsbad Fall Village Faire, November 5th.
Carlsbad is one of the most popular cities in San Diego, and for good reason. The city holds an annual fall festival to celebrate its heritage and culture. Named the Fall Village Faire, the event is free to the public and includes delicious food, family entertainment and unique booths. It's grown to be one of the largest one-day street faires in the nation, as many people from out of state even plan their vacations around it.
San Diego Bay Wine & Food Festival, November 12th – 19th.
Foodies who aren't able to make Restaurant Week in San Diego this fall will want to make sure they visit the San Diego Bay Wine & Food Festival instead. The international showcase features gourmet food, culinary masterminds and premier spirits. Tasting events, celebrity chef dinners and cooking classes are just a few of the things you can experience during this delicious event.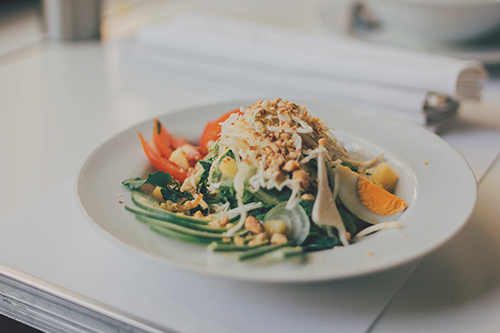 If you aren't visiting San Diego this fall already, we hope this list has you considering a quick getaway to the sunny county. With so much going on, your entire family will have a blast. Plus, there's always beautiful beaches and world-class attractions to be found in San Diego.
Don't worry if you're not able to visit San Diego this fall or even this winter. You can use our layaway plan to lock in your 2018 San Diego vacation for only $175 down. That means you'll be able to take some time to save for the vacation of your dreams and plan for all the 2018 fun.
We definitely recommend adding our Peace of Mind Plan as well as you have the ultimate flexibility. You'll be able to reschedule as many times as needed – especially if you can't decide on which festival or celebration to attend. Book your San Diego vacation online now or give our agents a call at 855-GET-AWAY.

Check out these other great articles: