UPDATED NOVEMBER 2017. The most magical time of year at the Merriest Place on Earth is almost upon us! Find out everything you need to know about the Holidays at Disneyland 2017, starting November 10, 2017 and ending January 7, 2018
.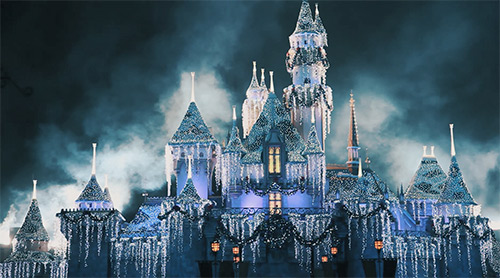 "It's beginning to look a lot like Christmas…" Well, not quite yet! But in only a few short months, the Happiest Place on Earth will transform into the Merriest Place on Earth. The Holidays at the Disneyland Resort officially begin on November 10th of this year and continue to run through January 8th of next year. Festive décor, holiday ride overlays, sweet treats and more can be found during this popular time.
If you're thinking of visiting during that time, you'll want to make sure you know about everything going on in the parks. It just so happens that we've gathered all the information about the Holidays at Disneyland 2017 for you. Check out our guide below and let us know what your favorite part of the holidays is in the comments below!
Holidays at Disneyland 2017: Disney California Adventure Park
Holiday Décor
Disney California Adventure always displays at least one large Christmas tree and giant holiday decorations in "a bug's land." For the Holidays at Disneyland 2017, you can expect to see even more Christmas décor in Disney California Adventure. Grizzly Peak, "a bug's land", Pacific Wharf, Paradise Pier and Hollywood Land will each have their own holiday displays. However, Cars Land and Buena Vista Street will both be entirely decked out for the holidays.
Buena Vista Street will transform into a winter wonderland reminiscent of Hollywood in past years. The magnificent 50-foot tree will stand at the end of Buena Vista Street. It is the perfect back-drop for any picture. Think Christmas card worthy. You'll want to get "geared up" for the holidays in Cars Land. Auto-themed decorations will be whimsical, clever and sure to make you smile. We can't wait to see Disney California Adventure be transformed for the holidays!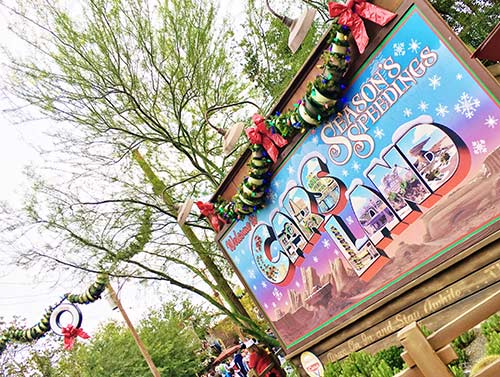 World of Color – Season of Light
World of Color in Disney California Adventure is a breathtaking show that no words can ever truly do justice. The holiday version, known as Season of Light, will be returning for its second season during the Holidays at Disneyland 2017. Sky-high fountains, a towering wall of mist, our favorite Disney and Pixar characters, and cherished holiday music will bring the show to life this Christmas. It's the most festive opportunity to gather with your loved ones and cherish them over a few cups of Disney's delicious hot chocolate. We suggest bringing tissues for the emotional spectacular – it won't disappoint!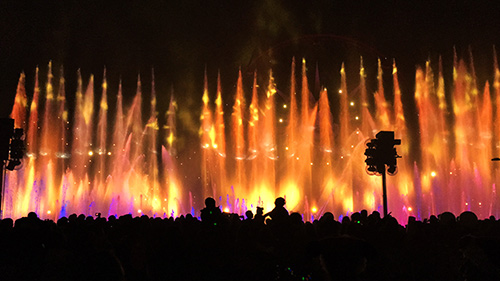 Festival of Holidays
Have you ever wondered how the holidays are celebrated around the world? Disney California Adventure Park's Festival of Holidays will help you find out. The event is also back by popular demand for its second year with kiosks serving holiday food from around the world. The festival also includes cultural activities and entertainment to celebrate the season. Whether you're creating your own ornament, watching holiday dances from different cultures or eating a seasonal treat from across the globe, the Festival of Holidays is not to be missed.
Last year there were 14 kiosks, each featuring a different country and food selection. Numerous dances, marches and musical numbers were performed throughout each day. For the Holidays at Disneyland 2017, we expect there will be more. As soon as the kiosk information and entertainment schedule is released, we'll be sure to let you know.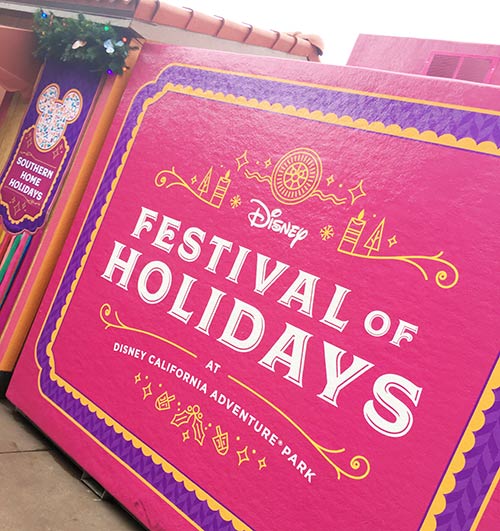 Disney ¡Viva Navidad!
Experience the holidays with a lively Latin-American flair during Disney ¡Viva Navidad!. The special celebration showcases the sights, sounds and flavors of the Latin-American culture. On top of Disney characters in their holiday best, you'll be met with an exciting lineup of bands, comics, storytellers and more. Each guest artist will captivate you with their live performances. The bright holiday decorations at Paradise Garden Grill enhance the atmosphere and make for once again, great photo backdrops. The authentic Mexican dishes they'll be serving during Disney ¡Viva Navidad! are sure to delight your taste buds, too.
NEW Attaction Overlays
Cars Land will not only be decorated for the Christmas season, but will feature two brand new ride overlays. Mater's Junkyard Jamboree will transform into Mater's Jingle Jamboree while Luigi's Rollickin' Roadsters will become Luigi's Joy to the Whirl. Holiday music and festive decor will spruce up these rides for the first time to celebrate the Holidays and we can't wait.
Meet Santa Claus
No Christmas vacation is complete without meeting Jolly Old St. Nick himself. In Disney California Adventure Park, you'll be able to meet Santa and his elves at the Redwood Creek Challenge Trail. The Ahwahnee Camp Circle will be Santa's home for the season while his elves have taken over the Redwood Creek Challenge Trail to turn it into a festive playground. Your family will be able to discuss just how good they've been with Santa before exploring the wintery fun the elves have set up.
Last year, Santa Goofy took Santa's place as it got closer to Christmas. Santa does have to prepare for his world-wide ride after all! No mention has been made of Santa Goofy for the Holidays at Disneyland 2017, but we'll let you know if that changes.
Holidays at Disneyland 2017: Disneyland Park
Festive Décor
There's nothing quite like the holiday décor in Disneyland. You can find festive touches everywhere in the park, from garland-wrapped lampposts and rooftops to glittering lights and holiday buntings. Sleeping Beauty's Winter Castle will also return for the Holidays at Disneyland 2017. Thousands of gleaming lights will adorn the castle and come to life each nightfall, somehow making the castle even more magical.
The most iconic, if not the best part about the Holidays at Disneyland has to be the enormous Christmas tree on Main Street, U.S.A.. As soon as you enter Disneyland, you'll be awed by just how high it towers. Lights and ornaments adorn the tree to the very top, making you wonder exactly how they manage to put it all together overnight. However they do it, you'll want to make sure you snap a picture or two with this stunning holiday décor!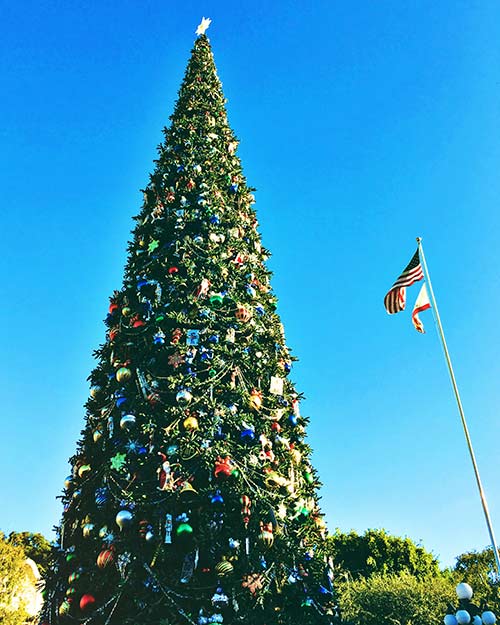 Haunted Mansion Holiday
You might have already seen the Haunted Mansion Holiday, since it runs through both Halloween Time and the Holidays at Disneyland. Whether you have or haven't, the Haunted Mansion Holiday is always a must-do for your holiday vacation. You'll find that Jack Skellington and his friends from Tim Burton's The Nightmare Before Christmas have taken over to turn the attraction into a whimsical haunt. The kooky characters and frightfully fun surprises can't wait to wish you "Season's Screaming!" Also, keep your eyes peeled for the giant gingerbread house that is part of the ballroom scene each holiday season. Chances are you'll smell the perfectly spiced creation it before you even see it.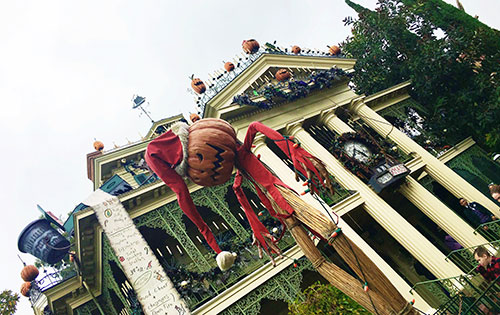 "it's a small world" Holiday
Another must see during the Holidays at Disneyland 2017 is "it's a small world" Holiday. The iconic attraction and song transform for the season, with new décor and even a different song. You'll know you're in for a treat as soon as you see the ride's façade, where thousands of colored lights shine and sparkle. The "it's a small world" song is mixed with traditional holiday favorites to create a new medley. Your heart will be overwhelmed as the wishes for peace on Earth truly come to life during "it's a small world" Holiday.

Jingle Cruise
UPDATE AS OF OCTOBER 2017: Jingle Cruise will not be returing for the Holidays at Disneyland 2017. Disney has not released whether or not the holiday attraction is gone forever, but we will update you as soon as we know.
Deck the hulls with the Jingle Cruise! The holiday overlay transforms the classic Jungle Cruise into a wild ride, full of yuletide joy and merry mishap. It's a classic holiday ride that you can't miss during the Holidays at Disneyland 2017. Don't worry, the skippers and their puns stick around for the holidays. It may not be a sleigh ride through the snow, but the skippers are sure to "sleigh" you with their jolly jokes. Your whole family will love venturing into the jungle on the Jingle Cruise this winter.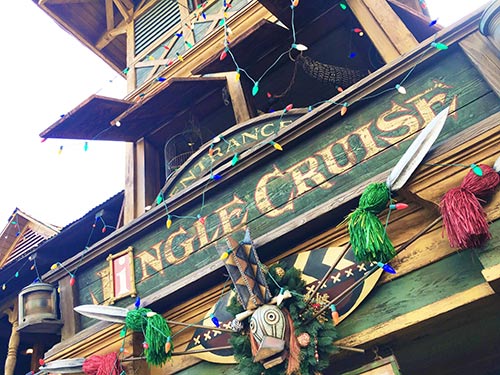 A Christmas Fantasy Parade
The beloved Christmas parade is back for the Holidays at Disneyland 2017. Your favorite Disney characters, including Mickey, Minnie, Goofy and the Disney Princesses, will welcome the festive holidays to the park. You'll want to secure a spot for this parade at least an hour early as it is a crowd favorite. The prancing reindeer, dancing gingerbread people and marching toy soldiers make it a parade unlike any other. It's the perfect way to spend an afternoon on your Disneyland vacation during the holidays.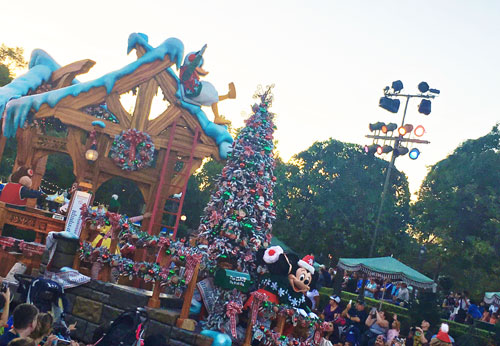 Candlelight Processional
Not many people know about the Candlelight Processional at Disneyland as it is a super-exclusive and limited event. The tradition dates back to 1958 and has featured celebrities like John Wayne, Dick Van Dyke and James Earl Jones. The event features a musical retelling of "The First Christmas" through scripture and song. A large choir is always the centerpiece, with the Disneyland Symphony Orchestra and a celebrity narrator to support. The processional is said to be absolutely beautiful and something you shouldn't turn down if ever invited.
While the event is by invite only (typically for Club 33 members, media and high-profile guests), it is held during park hours. Guests can hope to catch a glimpse as they enter into the park or if they have camped out in Town Square for the day. The processional will also come down Main Street and is something you should try to see if you're in the park one of those fateful nights. With only the lights of the candles and the sounds of the choir, it's a truly magical moment.
The 2017 Candlelight Processional dates haven't been announced, but we will update as soon as they are. They are typically held the first week in December.
Believe… in Holiday Magic! Fireworks
The Believe…. in Holiday Magic! Fireworks have been one of the most popular holiday fireworks shows throughout Disneyland's history. You'll know why as soon as "Can You Remember" begins to play and the sky lights up before your very eyes. Traditional Christmas music is blended with pyro and light screen effects to create a holiday show that is truly spectacular. The best part of the fireworks show is when it begins to snow on Main Street, U.S.A.. Yes, actual snow in Southern California! It's a sight to behold and will surely be one vacation memory you won't forget any time soon.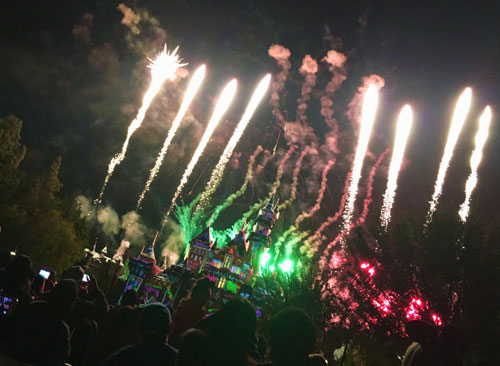 I don't know about you, but this has me wishing for snowfall and Christmas jingles. The Holidays at Disneyland 2017 are going to be magical – a seasonal celebration unlike any other. Why not surprise your family with the gift of a Disneyland vacation this year? Just imagine the way their eyes will light up when you enter the gates and the memories you can create. It may just be the best Christmas gift ever!
You can save on that Christmas gift when you take advantage of our discount Disneyland tickets and reduced hotel rates. But you'll want to book now for the best availability since the Holidays at Disneyland are always a popular time. Book online or give our Disney experts a call at 855-GET-AWAY. We can't wait to help you plan your family's vacation to the Merriest Place on Earth!

Check out these other great articles: