Search
Featured Posts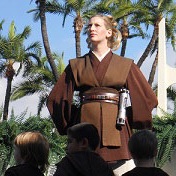 posted by Tamara Hartsgrove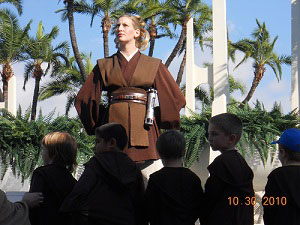 "A travel agent friend of ours told us about Get Away Today so I went to your site when I was booking our vacation to Disneyland in October. Your prices were really good, cheaper than anything else I found on line - and I spent a lot of time looking. I was nervous that something would go wrong, but when we got into the hotel we checked in without any problems. At Disneyland we told them we booked with you and showed them our drivers license and we were in the park in minutes. The hotel charged us for parking and internet and I wish I would have known that before because we probably would have picked a different hotel, but booking with your company was easy and inexpensive and my family loved the free souvenirs that we got in the mail with our tickets. Your company really offers a great value.

Our favorite part of our vacation was the Jedi Training in Tomorrow Land - it is a lot of fun to watch and the kids loved fighting Darth Vadar.

The Stantons"
At Get Away Today we love to hear about your vacations. Even when something isn't exactly perfect, we promise to do everything in our power to make it right. We team up with only the best hotels and attractions to make sure your Disneyland ® vacation turns out exactly how you dreamed it. Email us your vacation experiences at getaway@getawaytoday.com and the next time you visit our blog, you may be reading your own story!