Search
Featured Posts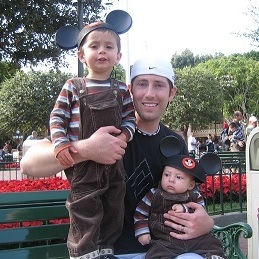 Does the idea of vacationing at the Disneyland ® Resort with an infant or toddler seem daunting, overwhelming, or downright frightening? Contrary to the gut reaction many may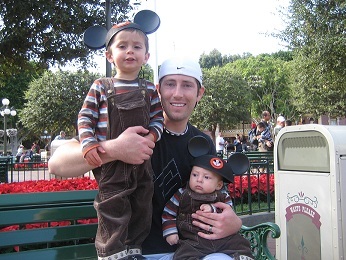 have, some of our happiest customers have been parents and grandparents who have shared the magic of Disneyland ® Resort with the tiniest set. Navigating The Happiest Place on Earth with young children can be a breeze when you take advantage of these convenient services offered by Disney:

Baby Care Centers
One of the Disneyland Resort's best kept secret is their amazing Baby Care Centers on Main Street in Disneyland ® Park and on Pacific Wharf in Disney California Adventure™ Park. These gems are musts for all parents with babies and toddlers. You won't find shoddy changing tables and questionable surroundings in these centers. Instead you'll feel as though you've stepped into Mary Poppins with a flurry of darling, motherly Cast Members greeting you and helping you make the most of all the center has to offer.

The Baby Care Center's Changing Room features wonderful padded changing tables with high walls and Velcro straps to your little one safe. Special mini-sized restroom facilities for toddlers are available, which is often a lifesaver for parents with young children. Plenty of strategically placed shelves are around for holding your belongings and avoiding the typical restroom changing table juggling act. Another great plus—cast members constantly disinfect all areas in the center.

There is also an area set apart for feeding your little ones. Quiet, comfortable seating for moms as well as high chairs make for an ultra-convenient stop to rest and recoup. Disney Cast Members are eager to warm bottles and baby food for you. In addition, baby essentials including diapers, wipes, formula, pacifiers, bottles, baby food, and more supplies are available for purchase if you find yourself in a pinch.

Stroller Rentals
Strollers are available to rent at the Disneyland® Resort for $15/day for 1 or $25/day for 2. Strollers may be used in both Disneyland ® Park and Disney California Adventure™ Park, but cannot leave either Park or be taken into the Downtown Disney District. When you are Park-Hopping you can return your stroller at the rental booth at your current Park, then show your receipt at the next Park to receive another stroller without paying an additional rental fee. Be sure to keep your receipt! When you rent a stroller, your name will also be written on a sheet of paper to stick in a plastic pouch on the stroller's top so you can find it amid the sea of identical rentals.

"Child Swap"
Nothing is more magical than watching your child's eyes light up on "it's a small world" or taking that first milestone ride on King Arthur's Carrousel. However, when the new Star Tours or California Screamin' are calling your name, there's no need to fear! Disney's Child Swap option makes it quick and easy for families with young children to still experience their favorite thrill rides without wasting hours in line. Simply take your family to the ride's entrance and ask the supervising Cast Member for a child swap pass. This will allow one person to stand in line for the ride while the other waits with the children. The wait time is a great opportunity for a signature Disney snack (frozen bananas, anyone?) or squeezing in a quick spin on the kids' favorite ride. After the first person has experienced the attraction, the second adult can go in through the exit or FASTPASS queue (depending on the ride) for a much, much shorter wait time. Asking if a certain attraction offers a single rider line is another great way to get on your favorite rides without taking large amounts of time away from your family.

These are just a few of our favorite tips about traveling with little ones. We'd love to hear from you—what are your recommendations and advice when traveling with infants and toddlers?

Get Away Today offers a wide selection of hotels within walking distance to the Disneyland ® Resort (great for naps!), as well as the best Good Neighbor Hotels which offer convenient (stroller-friendly) ART shuttle service. Slow down, take your time, and avoid overwhelming your kids with our discounted Disneyland ® Resort Park Hopper ® Tickets. You can even add more days at the Parks for the ultimate Disneyland ® Resort vacation without breaking the bank. For more recommendations, ask our reservations specialists at 800.523.6116 who will be happy to make your Disneyland dreams come true!